Since its release in 2003, Star Wars: Knights of the Old Republic has been one of the most critically-acclaimed, beloved Star Wars video games of all time, and it remains that way today almost two decades later. Incredible world-building, complex characters, expansive skill trees, all wrapped up in authentic Star Wars packaging, Knights of the Old Republic was a phenomenon, and over the last decade or so, fans have been desperate for a remake.
After years of asking, fans finally got their wish in September 2021, when Aspyr announced that it was working on a full remake of Star Wars: Knights of the Old Republic. Set to release on next-gen consoles and PCs, the KOTOR remake seemed like a dream come true. Fans were finally getting a full, big-budget remake of one of their favorite games of all time, with a studio that's worked closely with the Star Wars license before. But Aspyr was a little less experienced than some fans thought, and a few months ago, Star Wars: Knights of the Old Republic was put on hold, and now the future of Aspyr seems a little uncertain.
RELATED: The Prince of Persia Remake is Following the Same Path as KOTOR
KOTOR Was An Ambitious Project for an Inexperienced Team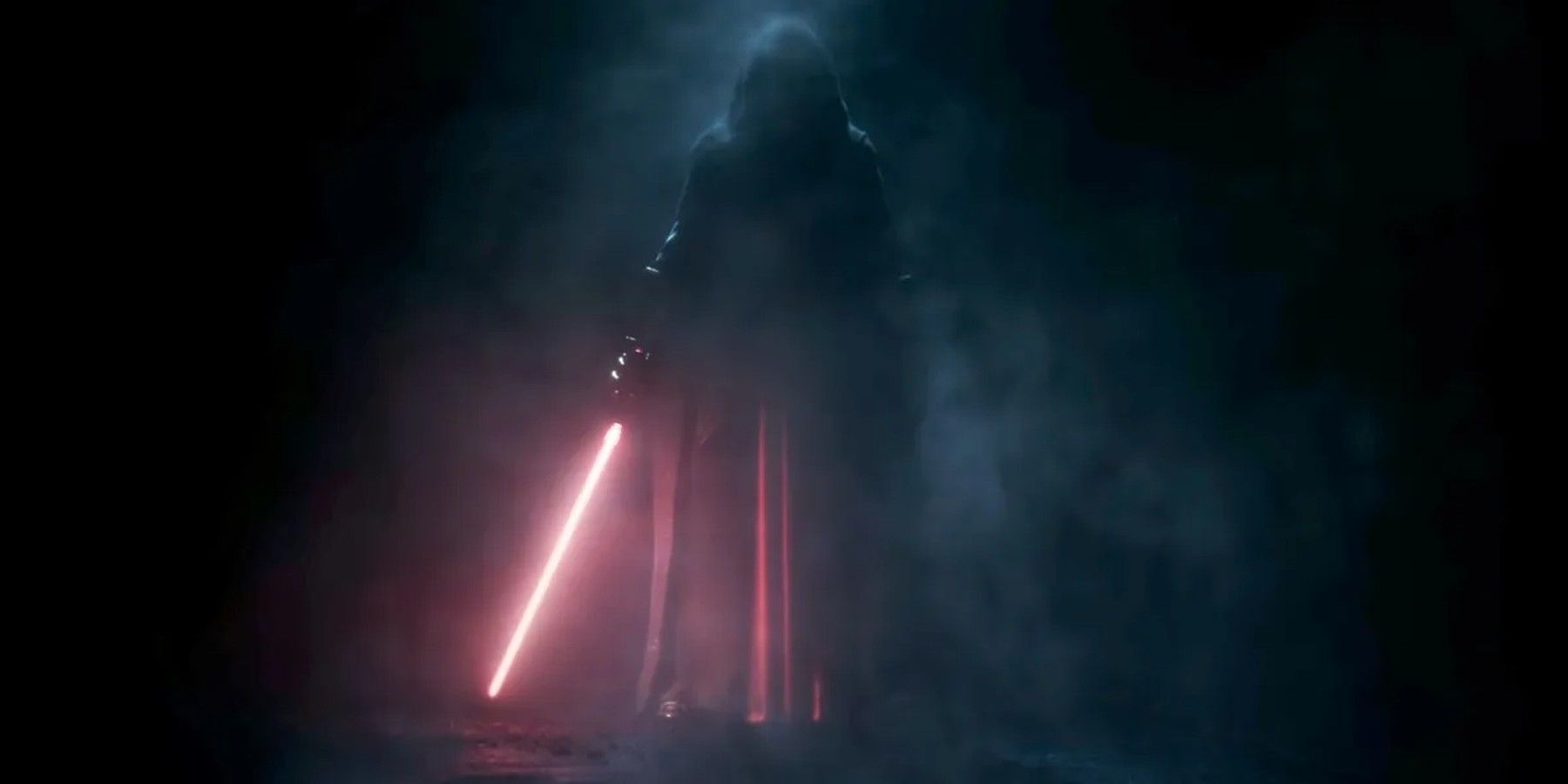 When Aspyr's Star Wars: Knights of the Old Republic remake was announced back in September 2021, only a brief cinematic teaser was shown, revealing a high-res model of fan-favorite character Darth Revan. Since then, no official word on the project has come out. That being said, there have been plenty of leaks and insider reports that all claim that Aspyr's KOTOR remake is not doing well.
Back in July of this year, Bloomberg's Jason Schreier reported that the KOTOR remake was being put "on pause" following the departure of the game's art director and design director. According to Schreier, who had heard the information from an inside source at Aspyr, the two were fired following a demonstration of an internal demo of the remake, which didn't live up to expectations. Following that, the KOTOR remake was delayed out of its initial projected 2022 release date, and there it remains today, still with no official word on the game's progress or current state.
In the aftermath of the delay, fans have begun to reflect on the KOTOR project as a whole. Some believe that this remake was always going to be too ambitious for Aspyr. While Aspyr has been working in the industry since 1996, the vast majority of its work has been on porting titles over to Mac and other consoles, or remastering old classics for modern consoles. Aspyr has never developed a game from the ground up before, and though Knights of the Old Republic is a remake, it's stated to be a game made from scratch.
Star Wars: Knights of the Old Republic is one of the most beloved games of all time, and remaking it brings a lot of expectations and pressure to the table. For even the most experienced AAA developers, the weight of expectations can be too much, so for a developer that's barely created a game from scratch before, the pressure is bound to be insurmountable. Aspyr just may not be the right choice for a Star Wars: Knights of the Old Republic remake.
RELATED: Remembering All the Canceled Star Wars Games
KOTOR May Be Better Off In Another Developer's Hands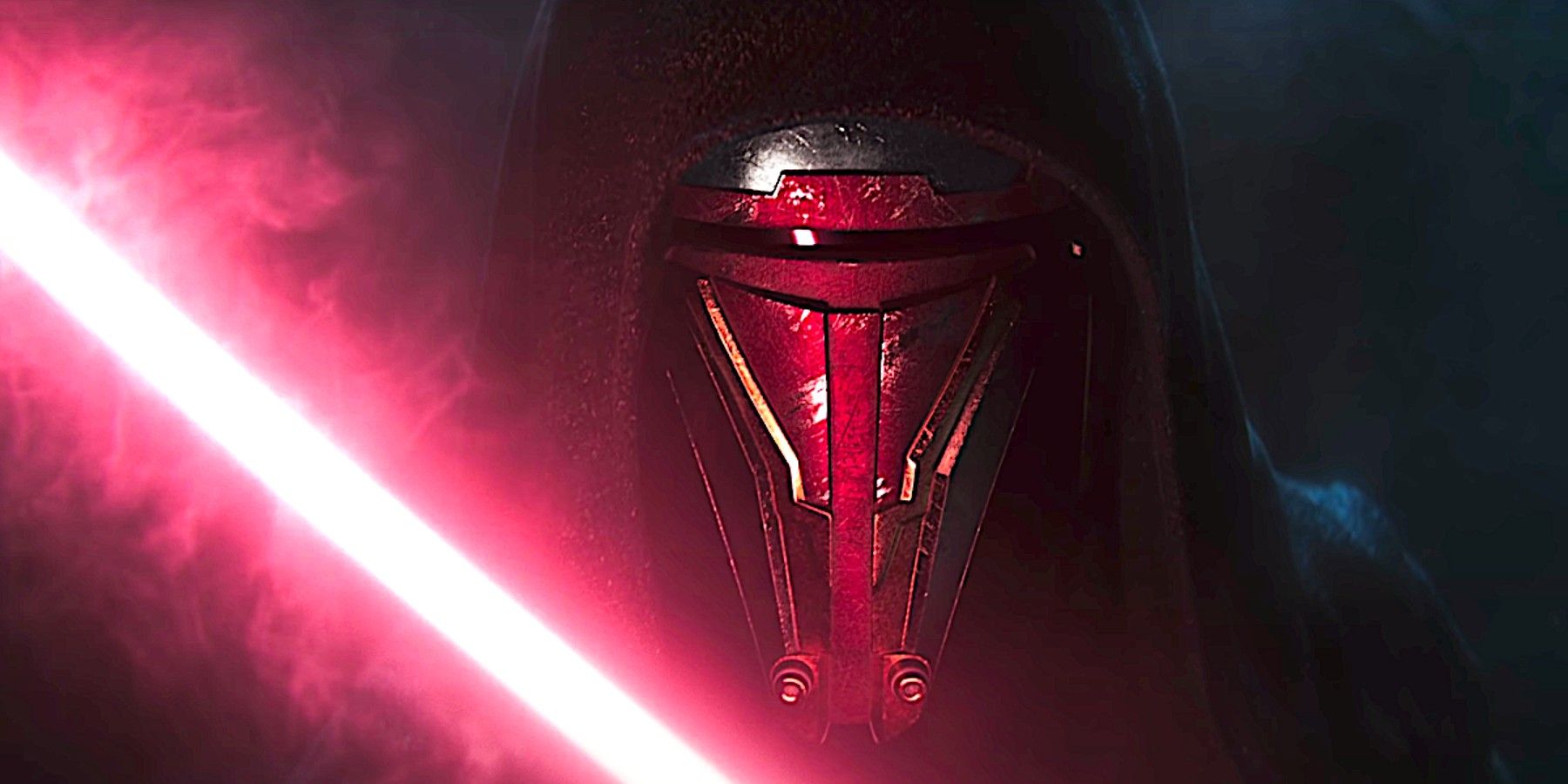 In August, Bloomberg made a follow-up report on Aspyr's Knights of the Old Republic remake. In the report, it was said that Saber Interactive had begun to work alongside Aspyr on the project earlier in the year, and that following the delay, it'd now be taking over the reins from Aspyr. With almost two decades in the industry, and plenty of ground-up developments under its belt, Saber Interactive seems like a better choice for taking the helm on the KOTOR remake, though it does leave Aspyr's future unclear.
While Aspyr is still credited with working on the KOTOR remake, it seems likely that the more Saber takes a prominent role in development, the more Aspyr will get pushed out. It seems fairly likely that Aspyr will be relegated back to working on ports and remasters of other games, at least for some time. Though it might seem like a downgrade, Aspyr's ports are usually pretty great, and the developer can get plenty of praise from fans for those. Spending more development resources on ports and remasters may also be the best option for Aspyr when it comes to fan and critical reception, as the last few Star Wars ports it's released have been plagued with technical issues.
Unfortunately, losing the Star Wars: Knights of the Old Republic remake would be pretty detrimental to Aspyr. With such a monumental amount of anticipation surrounding it, the KOTOR remake simply needs to meet expectations, and right now, Aspyr can't deliver on that. This is a bit of a Catch-22 situation for the developer, as if it delivered a mediocre remake, fans would condemn the studio, but if it takes a step back and lets Saber Interactive take the helm, it'll forever be known as the studio that couldn't handle the Star Wars: Knights of the Old Republic.
In the gaming industry, and the entertainment industry on the whole, a studio's reputation can carry a lot of weight among fans and consumers, and losing the KOTOR remake could be a big blow to Aspyr. Hopefully, the developer can rise above its past mistakes, and continue to deliver high-quality ports and remasters, which is what the studio does best.
Star Wars: Knights of the Old Republic is in development.
bottikcointo
bottikcointo
bottikcointo
bottikcointo
bottikcointo
bottikcointo
bottikcointo
bottikcointo
bottikcointo
bottikcointo
bottikcointo
bottikcointo
bottikcointo
bottikcointo
bottikcointo
bottikcointo
bottikcointo
bottikcointo
bottikcointo
bottikcointo
bottikcointo
bottikcointo
bottikcointo
bottikcointo
bottikcointo
bottikcointo
bottikcointo
bottikcointo
bottikcointo
bottikcointo