Though China has all but banned Disney's Marvel superheroes, Avatar: The Way of Water still gets plenty of love with a same-day release.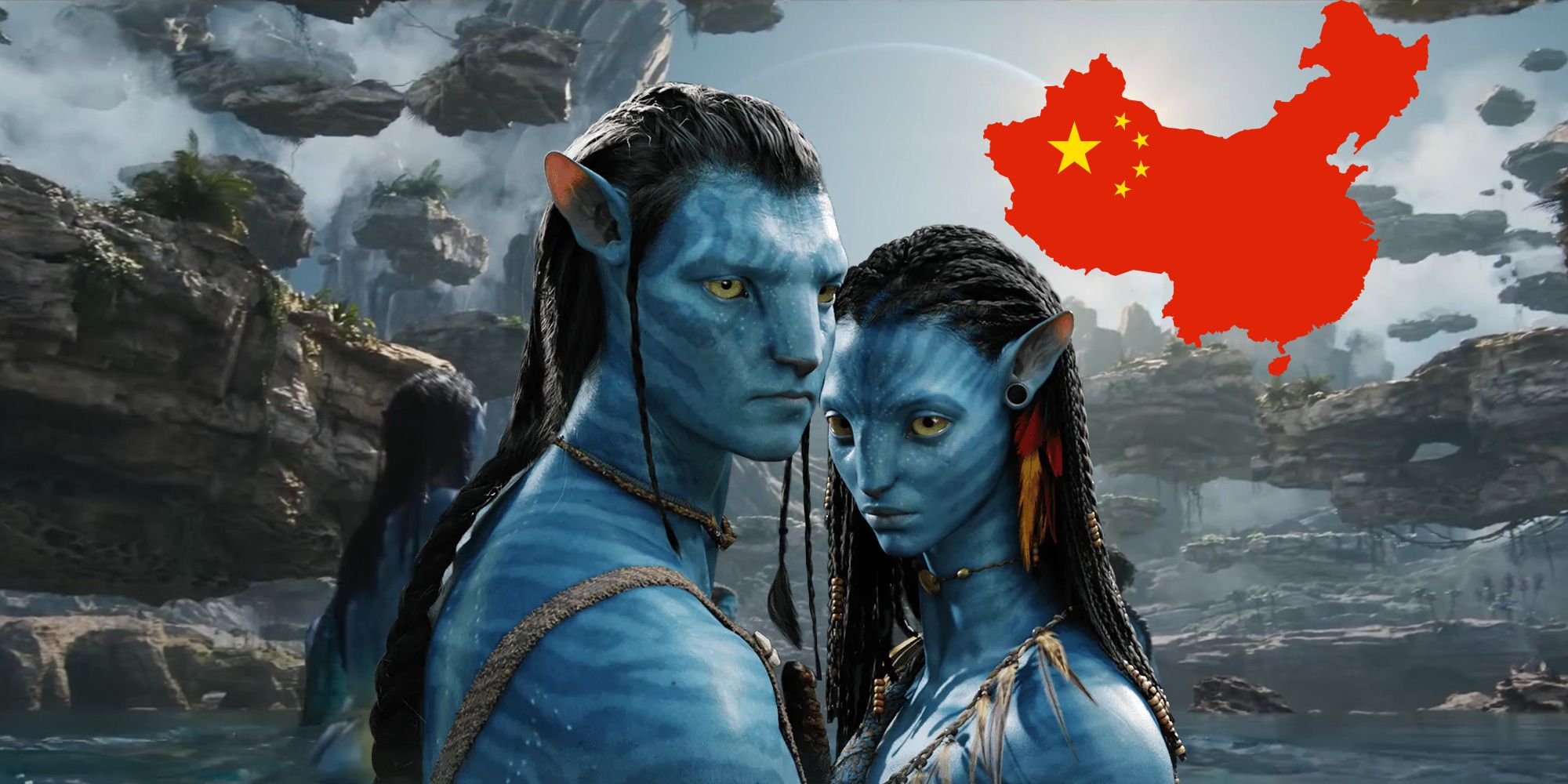 Avatar: The Way of Water sure is a strange film in 2022, and the list of oddities surrounding it grows bigger now that it's been confirmed that James Cameron's movie will be among the few select Hollywood blockbusters making its way to China the same day it premieres in most parts of the world.
Cameron's epic sci-fi movie spent over a decade in the making. In fact, so much time has passed since the first Avatar came out that very few people actually remember it in full detail. That's probably why Disney decided to rerelease Avatar in theaters back in September, with a surprisingly good reception signalling interest in Avatar: The Way of Water might be higher than initially expected.
Related: Fans Of Sci-Fi And Anime Should Watch This Animated Series
According to Deadline's report, Avatar: The Way of Water will land in Chinese movie theaters on December 16, with the news quickly spreading around through Disney's official Weibo, China's leading social media platform. It bears saying that Avatar's original cut was screened in China last year in March, totalling an impressive $58 million in earnings, out of which 30% came from IMAX, despite the relatively low number of such theaters in the country. So it's no surprise the studio sees the Chinese market as critical for Avatar: The Way of Water.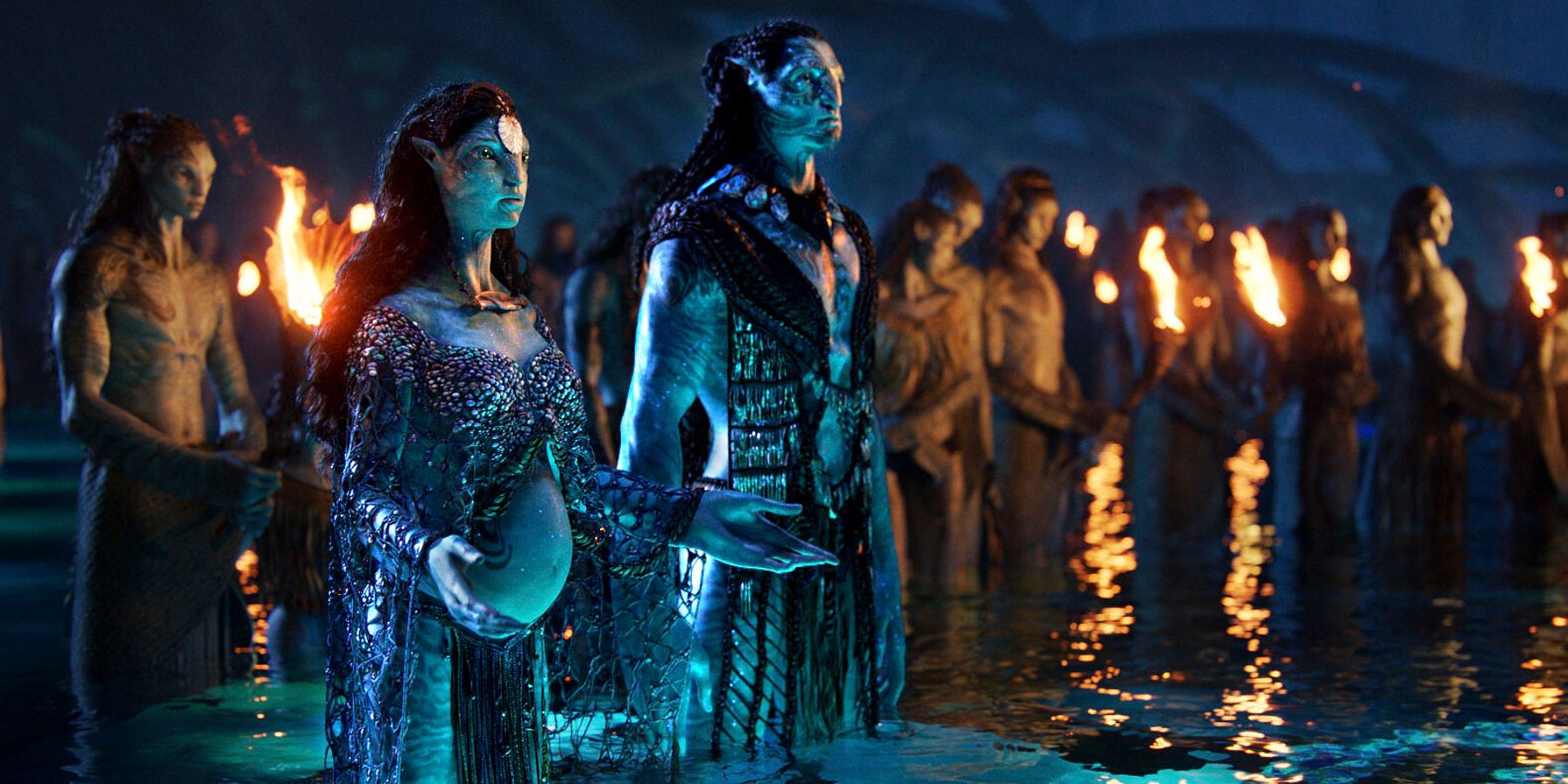 Back in 2010, when Avatar first screened in China, the nation was a very different place and more impervious to foreign cultural offerings. The governing Communist Party even pulled the 2D version of the film from theaters at a time when China only had 11 IMAX 3D cinemas functioning. That didn't stop Chinese crowds from going out to see it, and Avatar became an incredibly popular product due to what Western media perceived as people drawing certain parallels between the plot and the nation's own rapid development in certain provinces.
In any case, Avatar: The Way of Water needs all the help it can get because most reports are placing the movie's undisclosed budget at anywhere between $350-400M, a number that would not only make it one of the most expensive films ever made, it'd also call for The Way of Water to enter the list of biggest earners ever in order to barely break even, per Cameron's own admission. While China's government has eased its stance, now allowing Avatar its rightful place as a beloved product by Chinese moviegoers, the overall trend is quite the opposite.
Disney particularly has had a terrible time breaking into China, as the censoring bodies have killed the possibility of any Marvel Studios movie releasing on the mainland since 2019, and Disney Plus is also unavailable in the country. It's not as if DC or other big-budget movies are doing any better, as the F9 and Jurassic World: Dominion are among the select few China-approved films in a year where censorship even shot down Top Gun: Maverick.
Avatar: The Way of Water will be released in theaters on December 16, 2022.
MORE: What Makes A Great Legacy Sequel?
Source: Deadline
bottikcointo
bottikcointo
bottikcointo
bottikcointo
bottikcointo
bottikcointo
bottikcointo
bottikcointo
bottikcointo
bottikcointo
bottikcointo
bottikcointo
bottikcointo
bottikcointo
bottikcointo
bottikcointo
bottikcointo
bottikcointo
bottikcointo
bottikcointo
bottikcointo
bottikcointo
bottikcointo
bottikcointo
bottikcointo
bottikcointo
bottikcointo
bottikcointo
bottikcointo
bottikcointo