Pokemon Scarlet & Violet are now out on Nintendo Switc. So far, the games have had mixed reviews from fans, with the graphics receiving most of the heat. However, the latest entry in the franchise still has that core Pokemon feel. Just like all its predecessors, there are hundreds of lovable creatures to catch and collect.
A good way to start on the journey to complete the Pokedex is to capture Bug-types. They're available early, don't take long to evolve, and come in immense numbers. Here are all the best areas in Paldea to catch bug-type Pokemon.
10/10

South Province (All Areas)

If gamers want a lot of Bug-types, then the South Province is the place to go. It is right near where the player starts in Paldea, just south of Mesagoza and the Naranja Academy. It's also near the Bug-type gym in Cortondo, which is the easiest to complete.

RELATED:Pokemon Scarlet And Violet Sell 10 Million Units in 3 Days, Breaks Nintendo Record

The new Pokemon Nymble and Tarountula can be found in these areas, along with the returning cast of Kricketot, Scatterbug, Combee, Vespiquen, Surskit, Pineco, and even Scyther. Vespiquen is a static encounter at a higher level than most of the others, but it is fairly easy to catch. For players who want this queen bee, it is much easier to go for this evolution than trying to find a female Combee.
9/10

West Province Area Three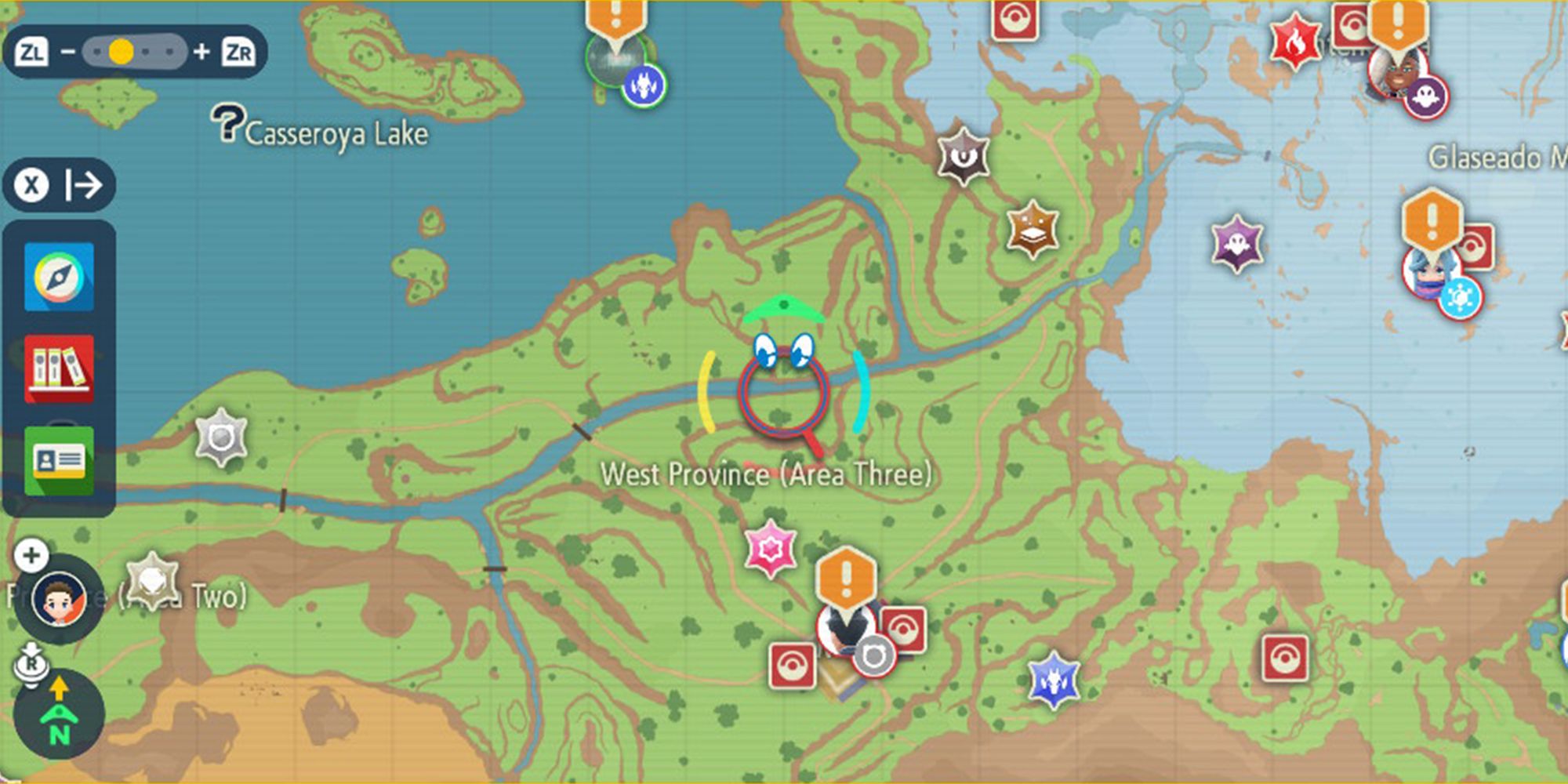 Up in the western area of the map, just below Casseroya Lake, is West Province Area Three, which is home to many bug types. Here, gamers can find Pineco, Scyther and also the new spider Pokemon Tarountula.
RELATED: Real Life Spanish Landmarks That Appear In Pokemon Scarlet And Violet's Paldean Towns
Pineco and Scyther are big bug types to use in the game. They both evolve into powerful Bug/Steel-types Forretress and Scizor, respectively. These two Pokemon aren't just fit for a collection, but could also be added to a roster for gym battles or even competitive battling. Although all of these bugs can be found in the South Province, those in the west are higher leveled and worth going if players missed out in the early game.
8/10

North Province Area One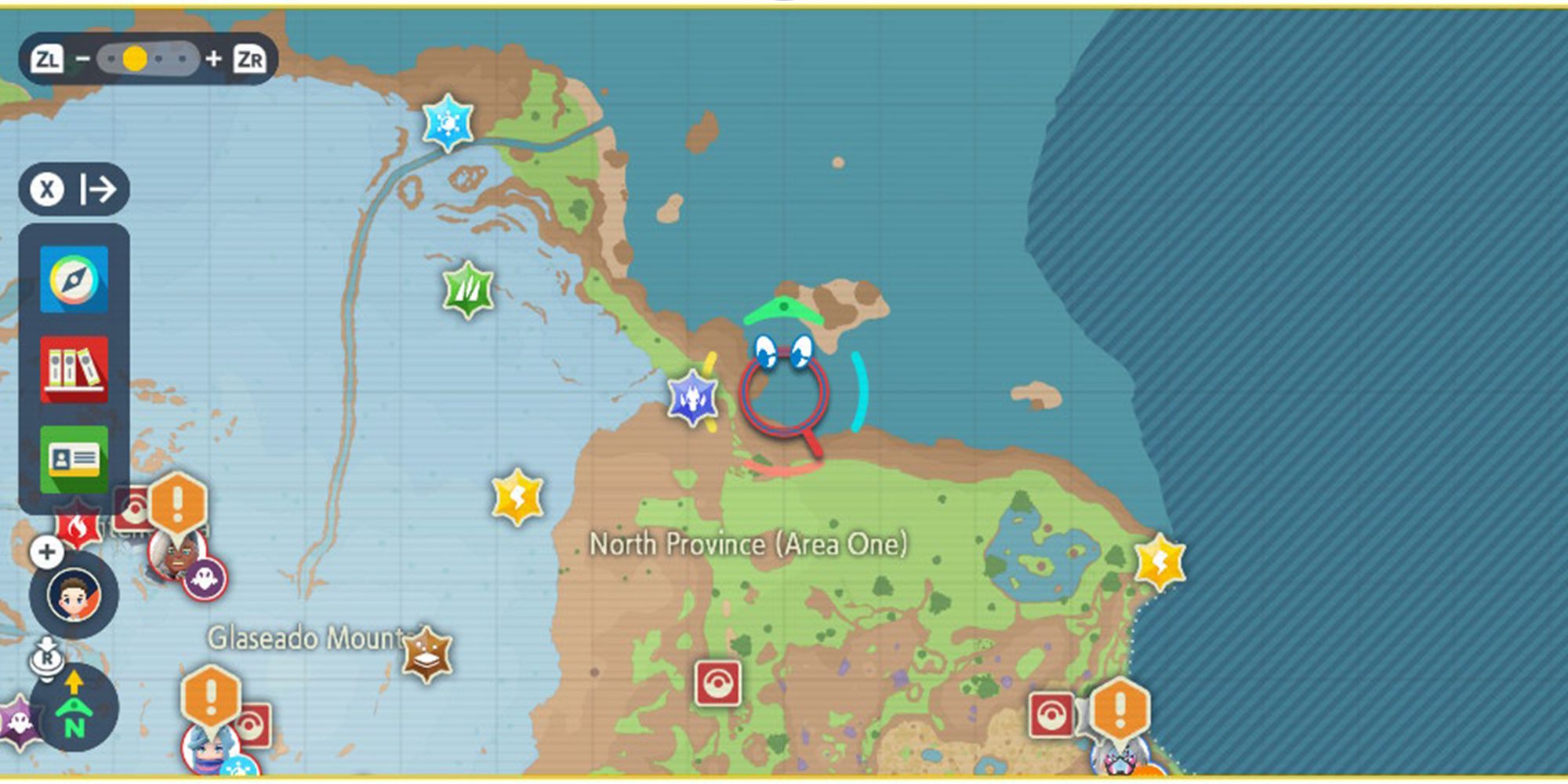 Combee and Vespiquen are also found here in North Province Area One, but along with them are the original Kanto Pokemon Venonat and Venomoth. Older gamers in search of nostalgia will want to travel here to pick up those original Bug-types.
These Bug/Poison-type Pokemon are not found in too many areas of Paldea, so it is worth checking out this area to bag as many bugs as possible. Have the net balls at the ready! Gamers will need to look high and low to find all the Bug-types in the game, in order to complete the Pokedex.
7/10

North Province Area Two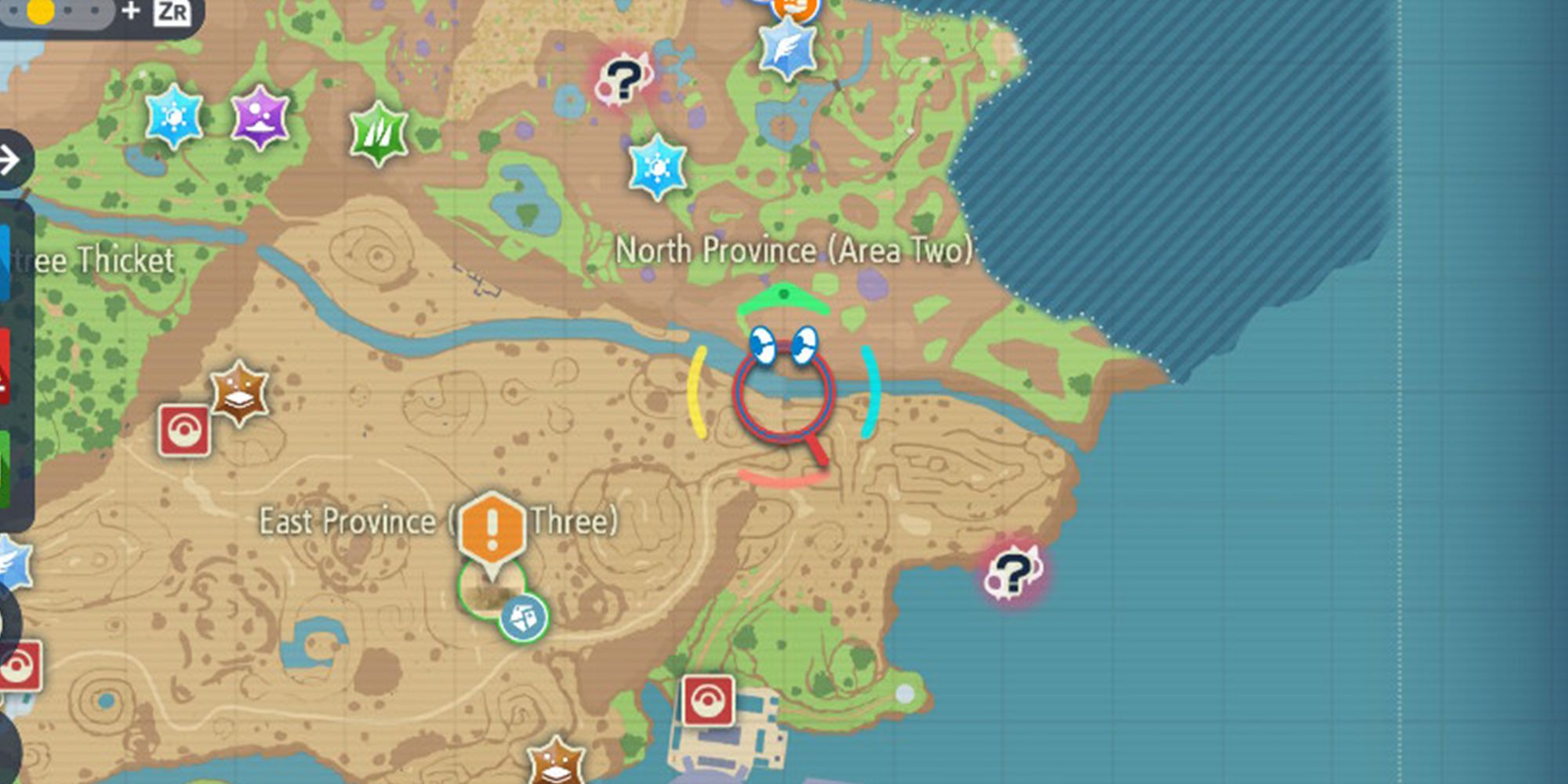 North Province Area Two has all the Bug-type Pokemon available in Area One, but with one more massive addition: Heracross. This Bug/Fighting type is a fan-favorite and is made famous as one of Ash's Pokemon in the Anime.
It is also a great 'mon to use in the game, and has many uses in competitive battling with great stats and unique typing. Heracross are always tricky to catch in Pokemon games. Back in early iterations, gamers had to place honey on a tree with a chance of finding one. However, in Scarlet & Violet, it is a rare encounter in the open world. It has never been easier to obtain a Heracross.
6/10

East Province Area One & Two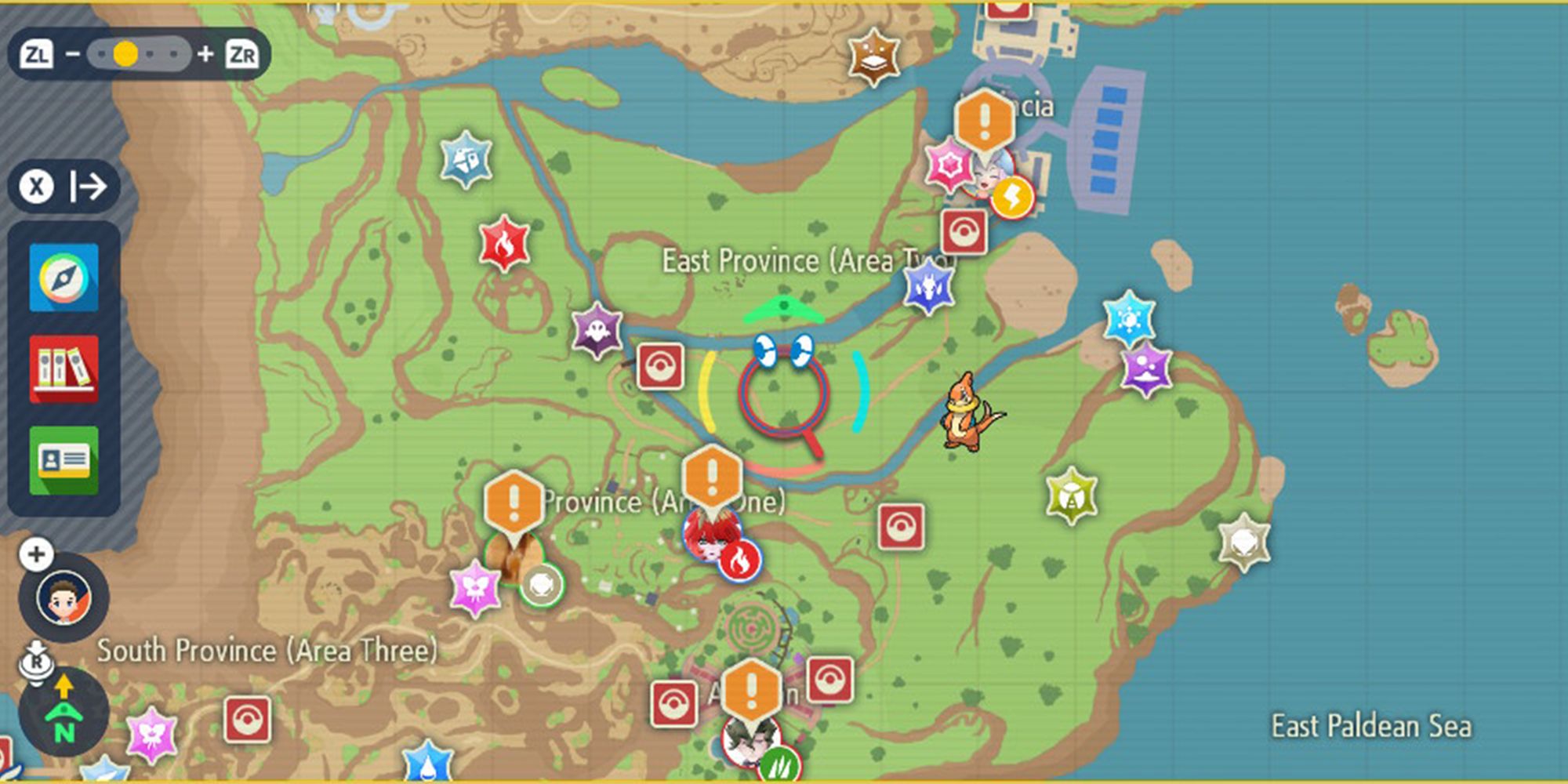 No other unique bug types are found in East Province Area One & Two, but it is still a great alternative location to find bugs in Paldea. Venonat, Venomoth and Pineco can all be found in these locations in the East Province.
RELATED: Pokemon Scarlet & Violet: How Find Trainers In Area Three Of East Province
The game is filled with bugs, but not necessarily the good kind. Many fans are reporting glitches and performance issues in the game. Hopefully, some updates to the game can fix these issues and gamers can focus on the better kind of bugs in the game: those that can be found in the East Province of Paldea.
5/10

Tagtree Thicket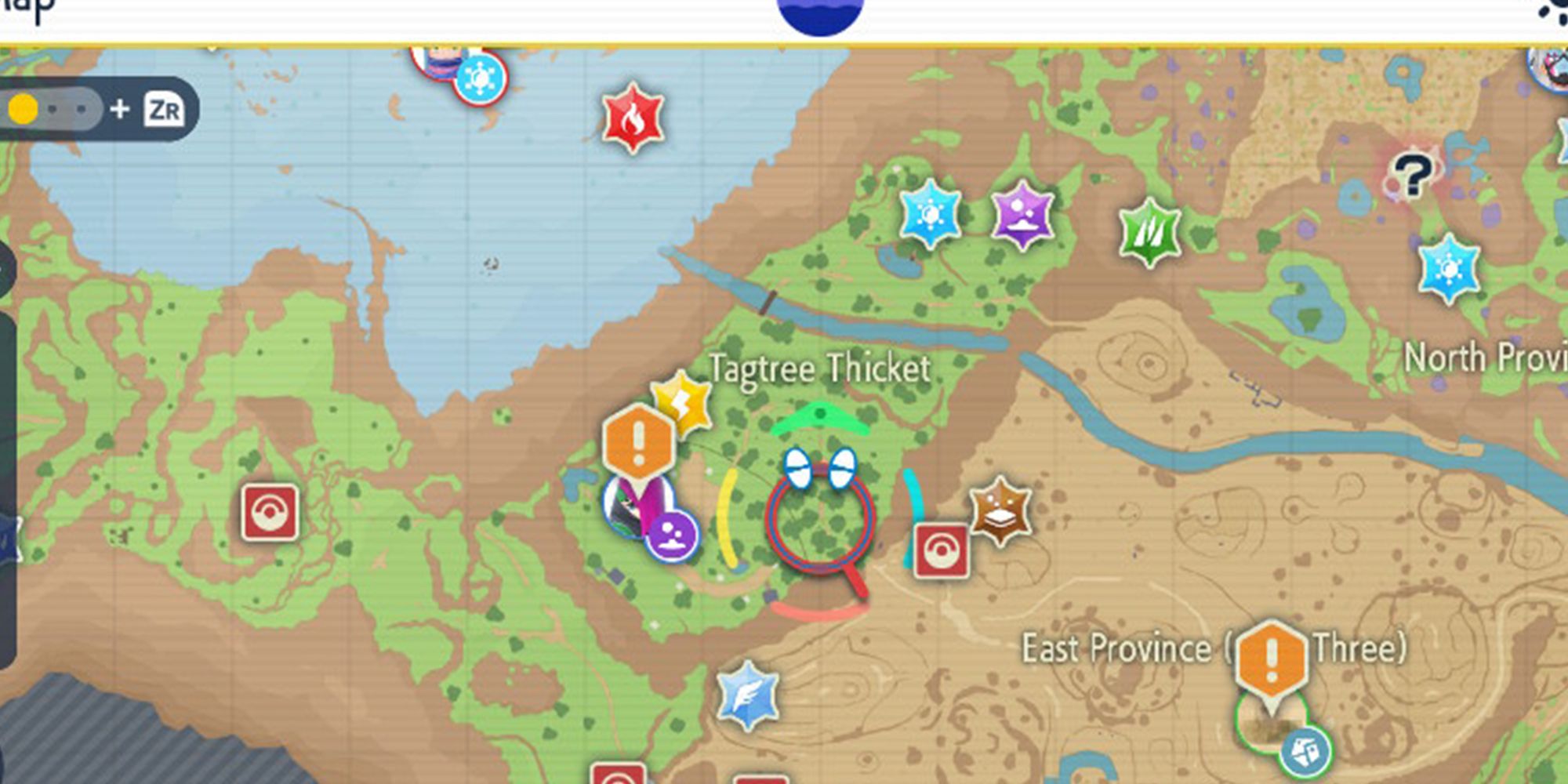 Tagtree Thicket appears to be the home of the bug-type Pokemon in Scarlet & Violet. Gamers will want to head here to catch their insects in abundance, and may be lucky enough to encounter a shiny.
Here players can find Venonat, Venomoth, Tarountula, and even the latter's evolved form Spidops. Spidops is the only Pokemon that knows the new move Silk Trap, which protects it from every move other than status moves for a turn. It's one to collect to experience this new move in its full.
4/10

Casseroya Lake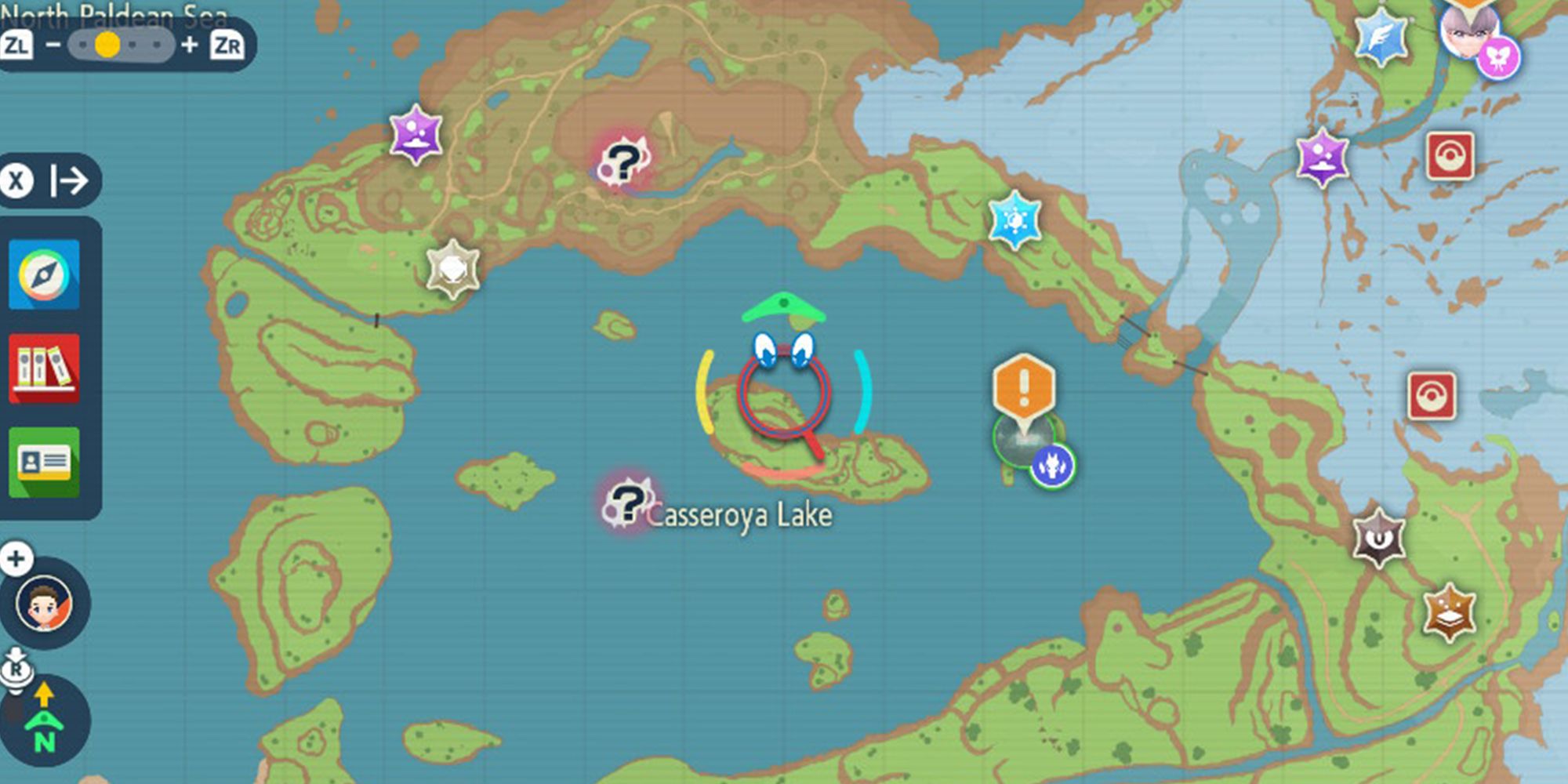 Gamers will want to rush to Casseroya Lake if they would like to add some strong Bug-types to their roster. Pineco, Heracross, and Scyther can all be acquired on the island in the center of the lake.
There's also a static Forretress encounter. This Pokemon can be obtained which is level 45 and a very powerful Pokemon to use in this game. With its immense 140 defensive stat, it truly is an absolute tank. Scyther is another amazingly strong Pokemon, but even better when it is evolved.
3/10

Asado Desert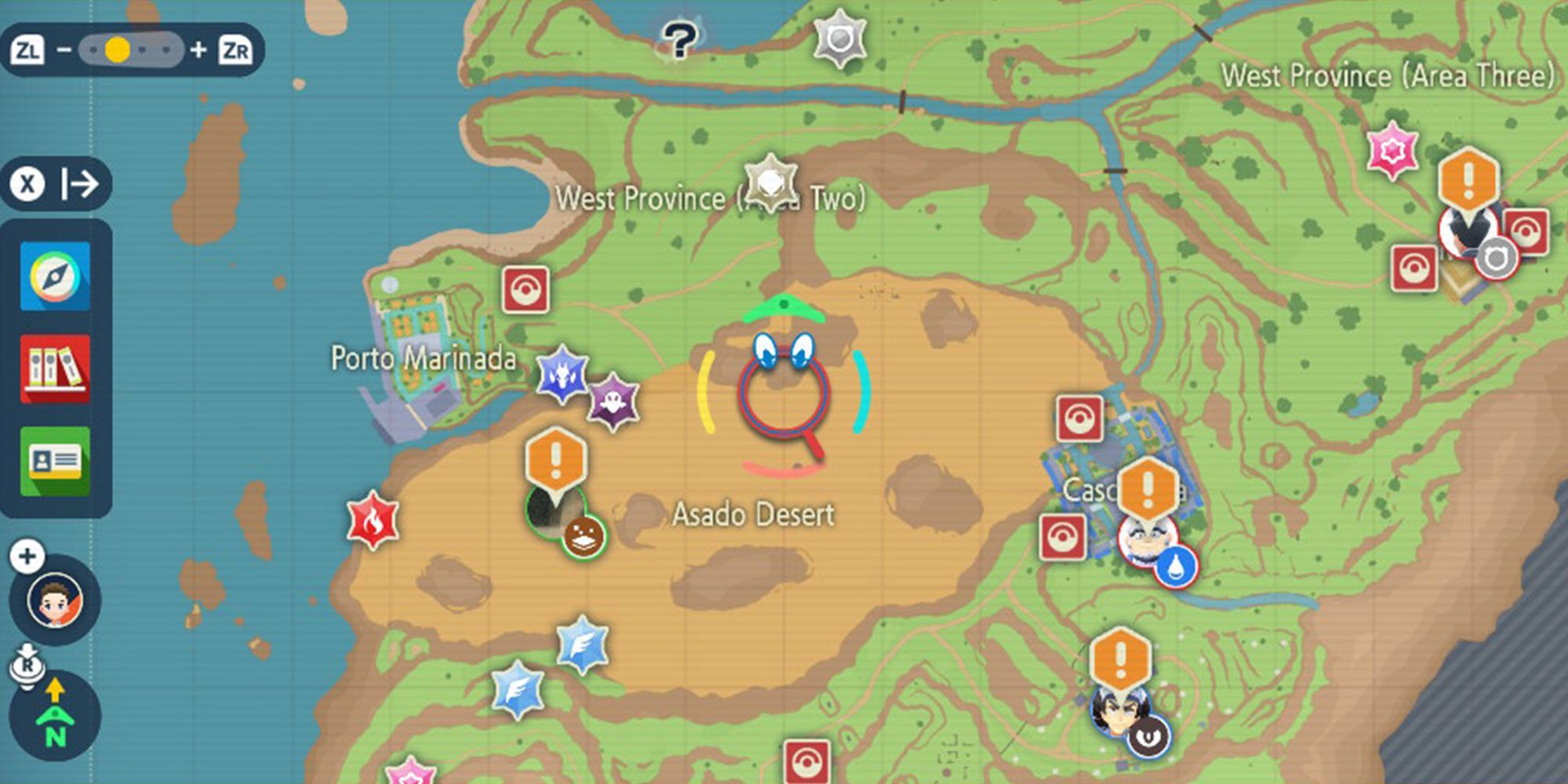 To capture all the Bug-types in the game, the player must head to Asado Desert. This area is home to many Ground and Rock-types, but there are also a few bugs in there.
RELATED: Pokemon Scarlet And Violet Players Recommend Persian For Help Completing The Pokedex
Larvesta is found in this desolate landscape, which evolves into the strong bug/fire type Volcarona starting at level 59. The new dung beetle Pokemon Rellor is also found here, which evolves into a great Bug/Psychic-type, Rabsca. So search high and low for these desert bugs.
2/10

Glaseado Mountain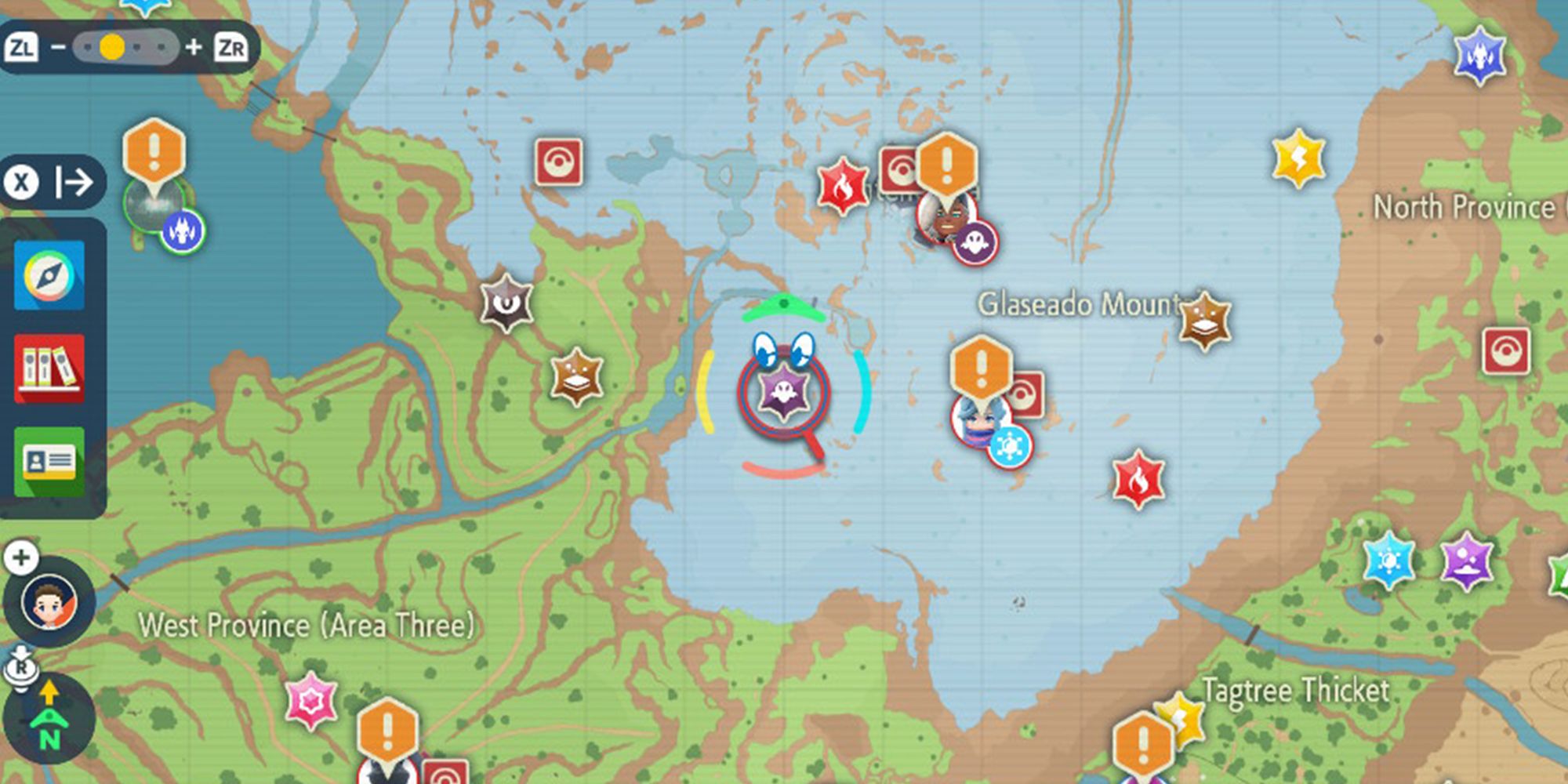 There aren't too many bug types in Paldea's icy region of Glaseado Mountain, but heading here is a must to find the only Ice/Bug-types in Pokemon: Snom and Frostmoth.
Both of these Pokemon can be found in the icy heights, so wrap up warm and head up there to complete that Pokedex and become the ultimate bug catcher. Frostmoth is a fixed spawn at level 40, making a great addition to any team and a monster competitively to boot.
1/10

Great Crater of Paldea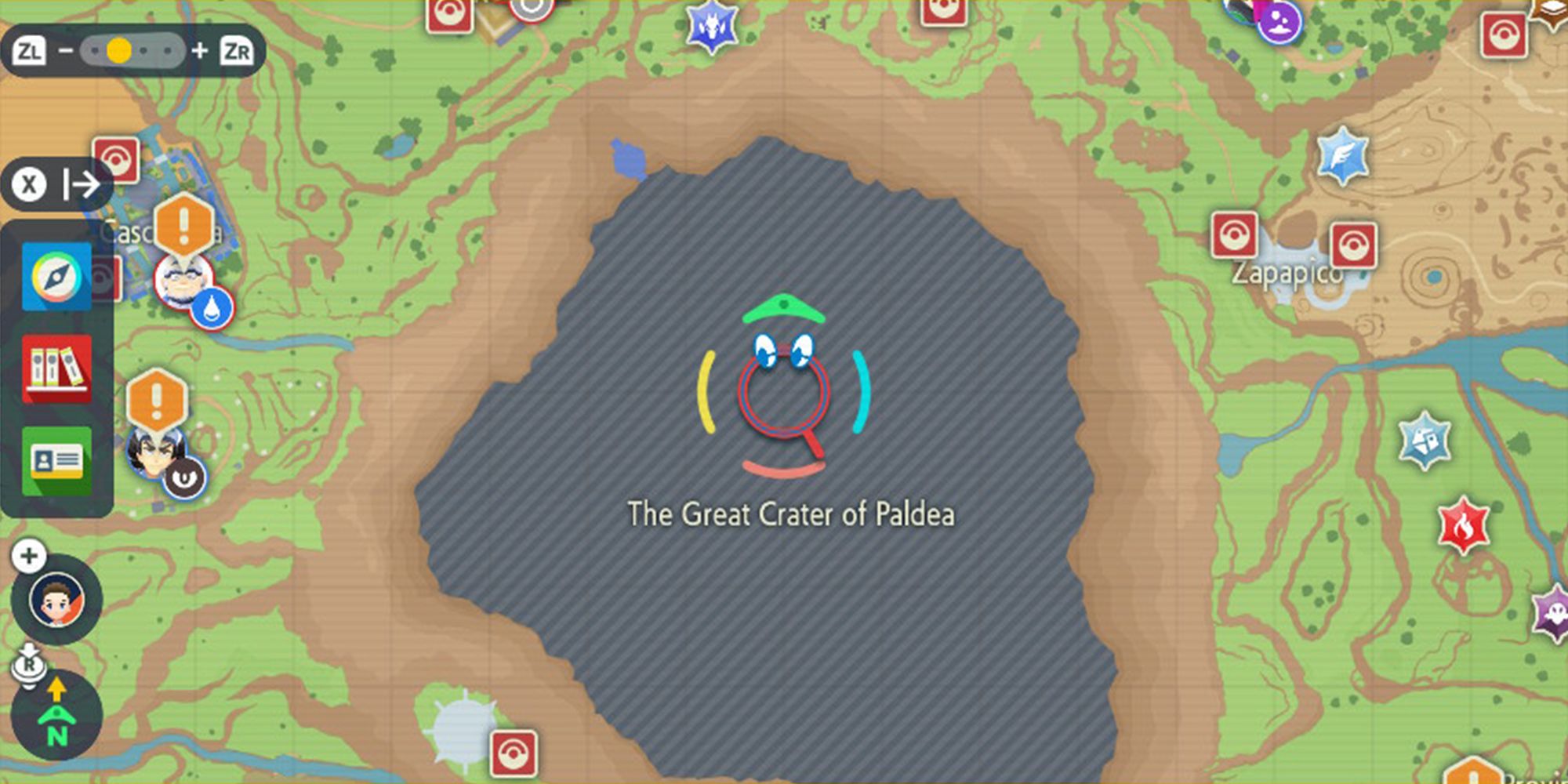 If gamers want Volcarona, they will have to level up Larvesta to 59 and evolve it, it is currently unable to be caught in the game. However, with Paradox Pokemon being implemented, gamers can capture ancient or future variations of some Pokemon in Scarlet or Violet, respectively.
Only one of these Paradoxes is Bug-type: the ancient Volcarona known as Slither Wing, which is found in the Great Crater of Paldea once a large portion of the game is complete. This Fighting/Bug type is a powerful Pokemon and a rare addition to anyone's team. The final bug in the collection, capture this and become the ultimate bug catcher.
Pokemon Scarlet & Violet are available to buy and play now on Nintendo Switch.
bottikcointo
bottikcointo
bottikcointo
bottikcointo
bottikcointo
bottikcointo
bottikcointo
bottikcointo
bottikcointo
bottikcointo
bottikcointo
bottikcointo
bottikcointo
bottikcointo
bottikcointo
bottikcointo
bottikcointo
bottikcointo
bottikcointo
bottikcointo
bottikcointo
bottikcointo
bottikcointo
bottikcointo
bottikcointo
bottikcointo
bottikcointo
bottikcointo
bottikcointo
bottikcointo