Mario + Rabbids: Sparks of Hope is an intergalactic turn-based strategy game that takes the player on an adventure to rescue all the Sparks while bringing back peace and order to the entire galaxy. Mario and the crew team up with the Rabbids to form an unlikely set of heroes for this special mission. They'll take on numerous quests on interesting planets that provide the player with no end of fun challenges.
RELATED: Mario + Rabbids: Sparks Of Hope – Best Sparks To Equip To Bowser
In Mario + Rabbids: Sparks of Hope, the player will also collect coins. While they can be used for healing, this costs more and more money each time the player chooses this option. Therefore, it is a wiser option to spend coins on consumable items that offer a range of benefits in the ensuing battles.
7/7

Immunity Charm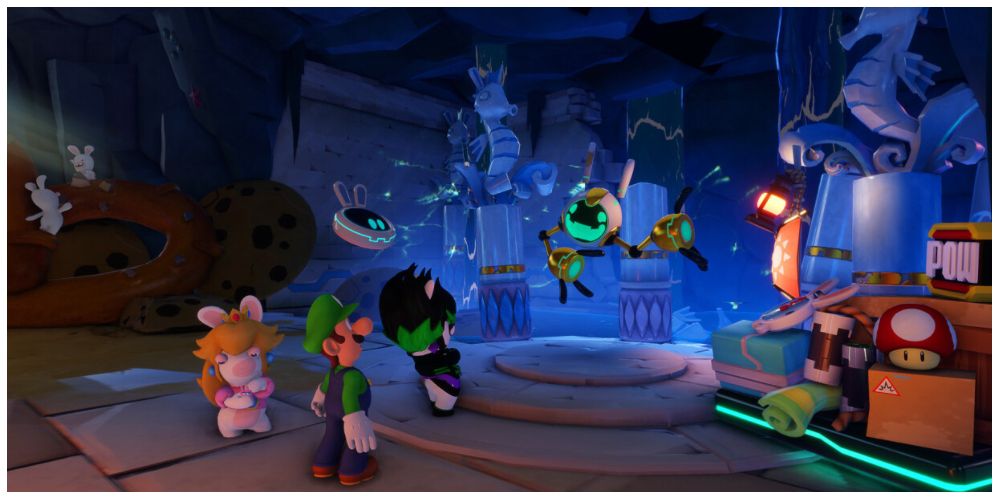 As the player progresses through the game, they will come upon more aggressive enemies with greater elemental attacks than were at the beginning. This puts party members at risk of being affected by Super Effects, such as the Frostbite Super Effect. Using an Immunity Charm will ensure no Super Effects take hold for three turns.
The downside is that this charm cannot remove any active Super Effects or prevent damage. However, if the player is struggling to get through a quest because of strong elemental enemies, stocking up on Immunity Charms may not be a bad idea to help make it through victorious.
6/7

Cooldown Clock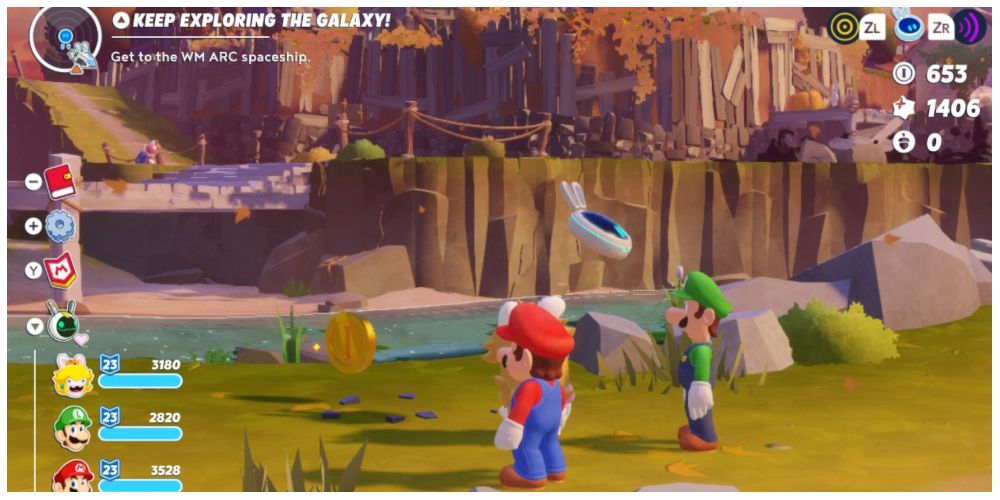 Sparks offer a range of skills, from inflicting Super Effects to protecting the user from the same Super Effects they dish out. However, activating a Spark's effects comes at the price of a cooldown period. This period is generally two to three turns, depending on which Spark the player uses.
RELATED: Mario + Rabbids: Sparks of Hope Season Pass Seems To Be Missing The Point Of The Rayman DLC
By using a Cooldown Clock, players can reduce the cooldown period to zero, making the Spark available for use once again. The only problem with this is that using the Cooldown Clock takes up one of the party member's turns, so the player will have to plan their actions according to this.
5/7

Pow Block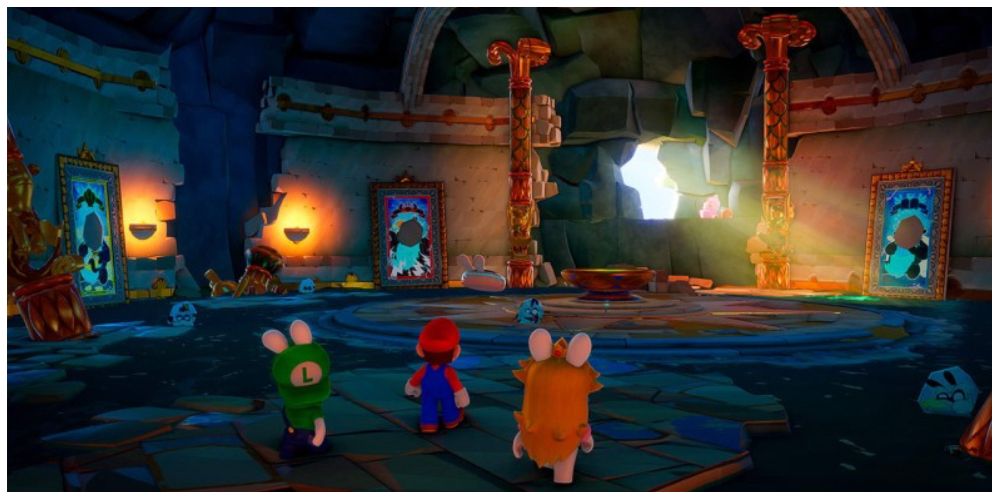 The Pow Block is a great offensive item for a player to spend their coins on. By throwing one of these at their enemies, they can deal a massive amount of damage through the shockwave it generates. Anything caught in the path of the wave will receive damage.
This is an excellent tool to use when targeting multiple weaker enemies simultaneously because of the high chance of taking them out in one shot. Additionally, it is good for dealing a significant amount of damage to more challenging bosses.
4/7

Move Boost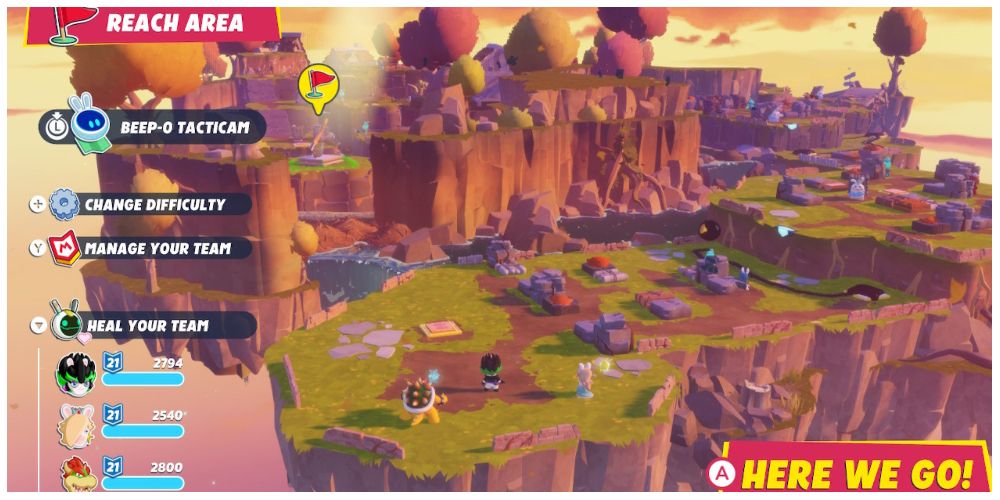 Players will encounter several quests in which they must progress quickly across the battlefield, moving through large numbers of enemies. One of the major setbacks in this type of quest is that once the party member's main weapon is used, they cannot move again.
However, by stocking up on the Move Boost, players will have the option to start a new move phase from their current location on the battlefield. There is no limit to where this can be activated, allowing for a quick escape when needed.
3/7

Cleansing Elixir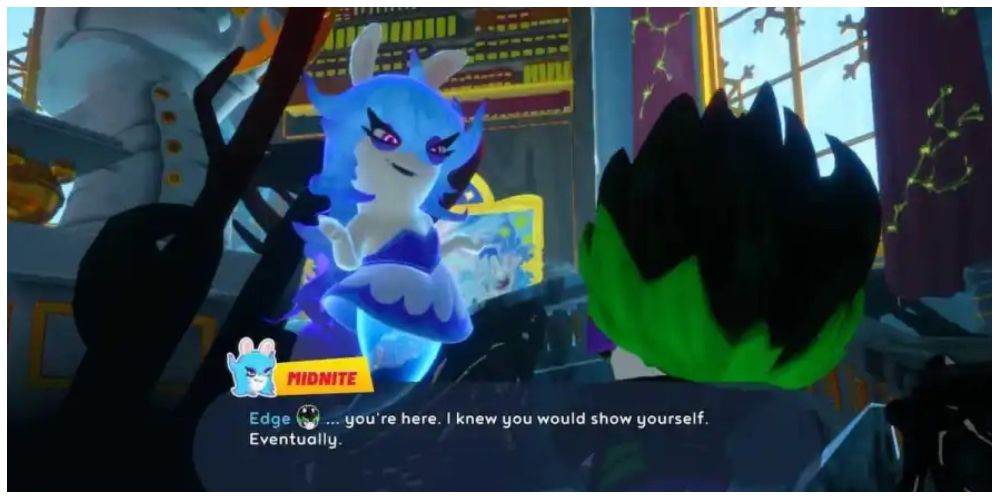 Enemies can inflict Super Effects on party members or use Darkmess to lock them out of using their weapons or Sparks. Either situation can be a serious problem on the battlefield, leaving the player at risk for failure.
RELATED: Mario + Rabbids Sparks Of Hope: All Beacon Beach Memory Locations
A Cleansing Elixir can remove the Super Effects and can remove Darkmess before it locks the party member out of their weapons or Sparks. However, if the Darkmess has already succeeded in locking them out, the Cleansing Elixir will not work to remove its effects. This item will become increasingly useful toward the end of the game as enemies become stronger.
2/7

Star Potion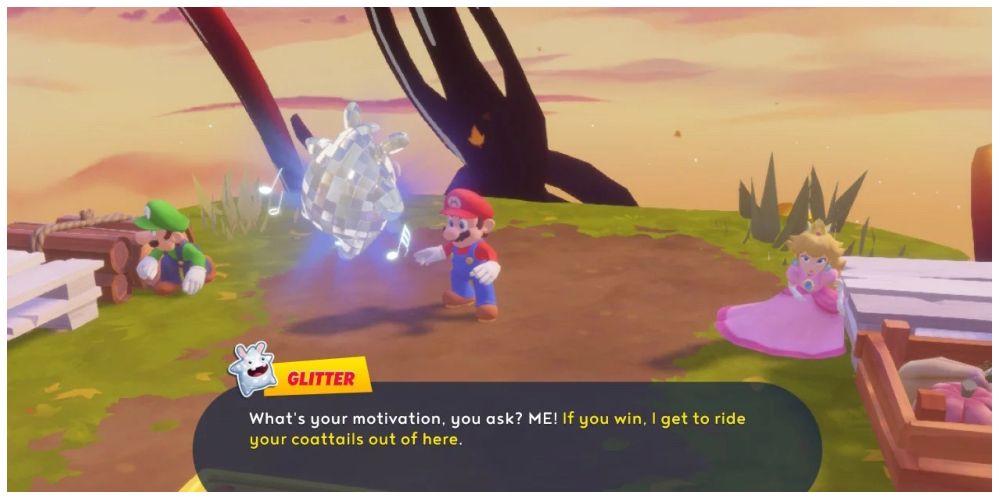 A Star Potion cannot be purchased with regular coins but must be purchased with Planetary Coins. However, it is a very effective item for players to have at their disposal. Each planet features two of them for sale, and they cost 1 Planetary Coin apiece.
Sparks generally require Star Bits to be upgraded. However, using a Star Potion skips this step, instantly upgrading the Spark it is applied to. This can help the player max out their Sparks quickly, getting the most from them.
1/7

Super Mushroom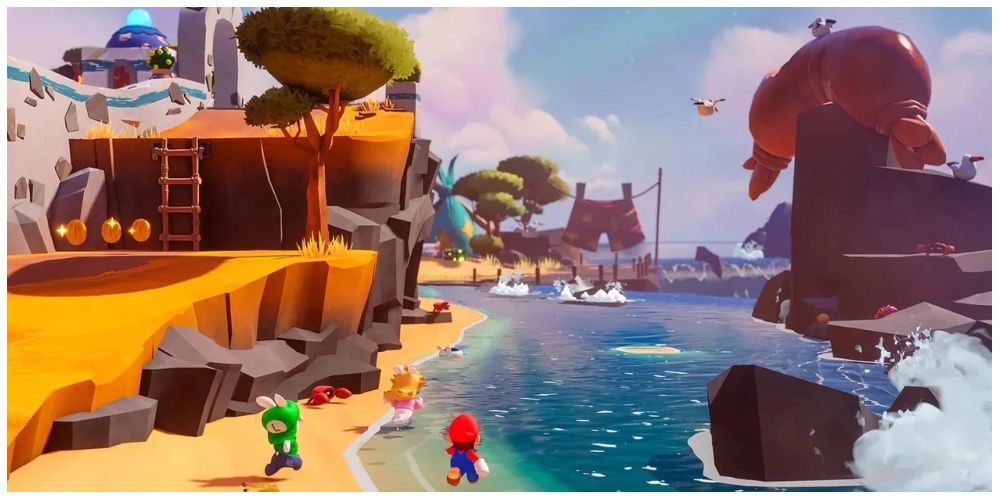 Because the player cannot always rely on having a party member with healing abilities, they need something else up their sleeve. That's where the Super Mushroom comes into play. Much like in traditional games, this item is a lifesaver. It restores 30% of the party member's health, allowing them to continue fighting.
There is an alternative, the Super Mushroom Bag, that offers even more healing. However, it is much more costly and should be reserved for extremely strong boss fights. Stocking up on Super Mushrooms is essential for the player's successful journey, keeping all party members in top health.
Mario + Rabbids: Sparks of Hope is available now on Nintendo Switch.
MORE: The Best Things About Mario + Rabbids Sparks Of Hope (& The Worst)
bottikcointo
bottikcointo
bottikcointo
bottikcointo
bottikcointo
bottikcointo
bottikcointo
bottikcointo
bottikcointo
bottikcointo
bottikcointo
bottikcointo
bottikcointo
bottikcointo
bottikcointo
bottikcointo
bottikcointo
bottikcointo
bottikcointo
bottikcointo
bottikcointo
bottikcointo
bottikcointo
bottikcointo
bottikcointo
bottikcointo
bottikcointo
bottikcointo
bottikcointo
bottikcointo