Fans of Netflix's You will get to enjoy the show's upcoming 4th season a bit earlier than expected, but it really is just a little bit.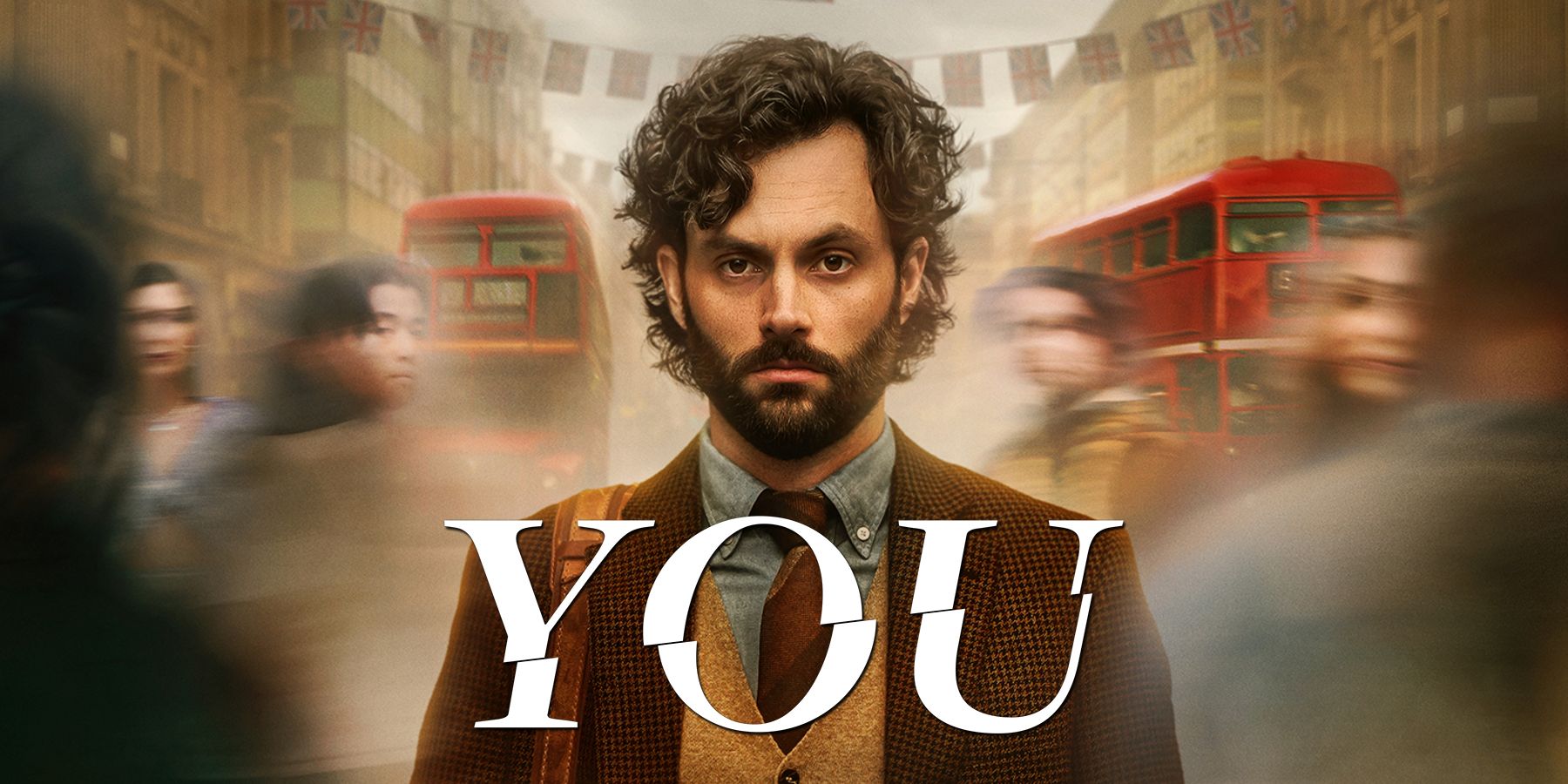 Season 4 of Netflix's psychological thriller You has just gotten a bit of a boost to its release date. With the season itself split into 2 parts, fans will now get the first half a little earlier than expected. But part 2 won't be that far behind.
In this case, "a little earlier" means exactly that, as the season will now release literally one day ahead of its previous projected release date. After a recent rather confusing teaser for You, it looks like oddities of this sort are the name of the game. Maybe throwing the fans off ever so slightly is meant to be part of the marketing for this dark series' upcoming continuation. But at the very least, the wording is loud and clear about the premiere.
RELATED: Black Comedy Series To Watch If You Like Dead To Me
Netflix shared the news on their official Twitter account, posting a shot of Penn Badgley's Joe Goldberg in a blurry but quite obvious depiction of London. As if the picture wasn't straightforward enough, the caption reads, "London's calling," along with the new release dates for parts 1 and 2. Those unfamiliar with You will likely not have any strong reaction to the image. But fans of the series are sure to take interest in the new setting after 3 seasons set in the U.S.
You stars Badgley as Joe Goldberg, who is either a bookstore manager that happens to be a serial killer, or a serial killer who happens to be a bookstore manager. Living in New York, he falls in love with aspiring writer Guinevere Beck (Elizabeth Lail) and develops an intense and toxic obsession with her. This manifests itself through stalking, as he uses social media and other techniques to not only keep track of her, but remove her friends and other connections from the equation. Naturally, this doesn't go over well.
Throughout the series, Joe moves across the country to avoid his past, even changing his name at one point. Seasons 2 and 3 saw him in a relationship with another woman, talented chef Love Quinn (Victoria Pedretti), who harbors some dark secrets of her own and ultimately flips the script on Joe's manipulative tendencies. The show itself revels in themes of toxic masculinity and the #MeToo Movement, even using the movement itself as a marketing boost when You first premiered in 2018. So given the state of things to this day, it certainly sounds like it will continue to be relevant.
You is one of those shows that keeps viewers coming back for more, thanks to both its excellent performances and the morbidly fascinating look into the mind of manipulative and obsessive people like Joe. Just because he's a serial killer doesn't mean his mindset is all that far removed from regular people everyone sees every day. It's sobering to think about, and that's just one reason why it's so addictive. It's probably a good thing that it was split into two parts in that case.
You season 4 part 1 will premiere February 9th, 2023 on Netflix, with part 2 coming on March 9th.
MORE: Fantastic Beasts Post-Mortem: Where Did the Franchise Go Wrong?

bottikcointo
bottikcointo
bottikcointo
bottikcointo
bottikcointo
bottikcointo
bottikcointo
bottikcointo
bottikcointo
bottikcointo
bottikcointo
bottikcointo
bottikcointo
bottikcointo
bottikcointo
bottikcointo
bottikcointo
bottikcointo
bottikcointo
bottikcointo
bottikcointo
bottikcointo
bottikcointo
bottikcointo
bottikcointo
bottikcointo
bottikcointo
bottikcointo
bottikcointo
bottikcointo