The following contains spoilers for My Hero Academia Chapter 373, "Friends," by Kohei Horikoshi, translated by Caleb Cook available in English from Viz Media.
My Hero Academia returned from its break with a fantastic chapter last week and fans can't be any more thrilled with what it delivered. Finally, the conflict with the heteromorphs seems to be wrapping up after spending quite a while there. Undoubtedly, this has been the weakest part of the arc, however, the last few chapters were certainly enjoyable, to say the least.
RELATED: My Hero Academia: Most Dangerous Villains
Now, the arc will start with better plot points, starting with Shirakumo and his internal struggle, as was expected, for this particular character. His storyline was expected to get focus in this week's chapter and the majority of it was centered around him. Expectedly, things are getting more interesting now as the fated fight between friends starts to brew. That and much more was tackled in My Hero Academia 373.
The Conclusion With The Heteromorphs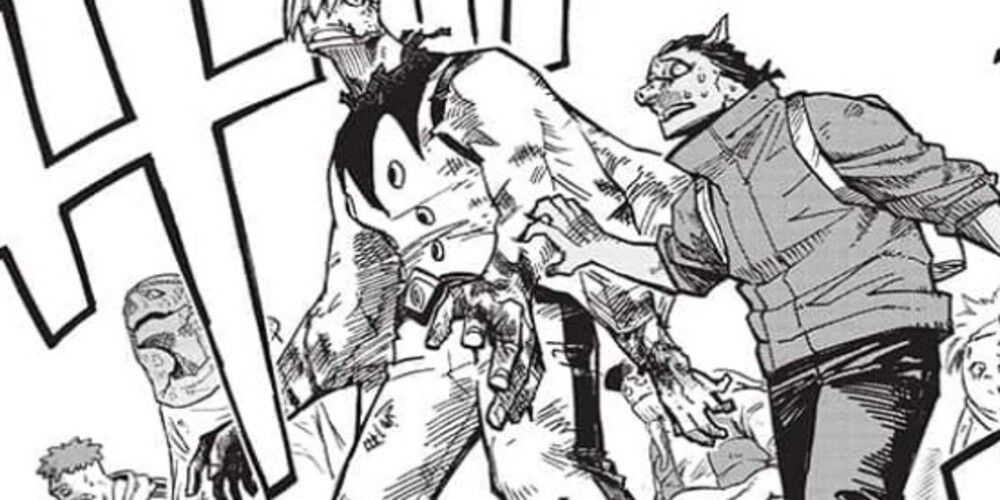 The Heteromorphs have been the focus of the last few chapters of My Hero Academia and it was only a matter of time before Horikoshi wrapped this plot point up. Needless to say, this has been one of the weakest parts of the series and the way the author went about it was certainly not confident. With their sudden uprising, the Heteromorphs were highlighting the discrimination they were facing and while that is certainly a great way to explore this facet of the hero society, it is one that appears to be half-baked. Issues this big require complex storytelling and the conclusion that My Hero Academia 373 delivered was certainly not up to scratch. Simply put, the solution that the hero society came up with was simply to treat them better after having turned a blind eye to them for years upon years. The heroes claimed to not have realized their suffering yet it was right in their faces.
RELATED: My Hero Academia's Most Versatile Character
And somehow, the Heteromorphs seem to question their own resolve at the very end. All things put together, this was quite possibly the biggest part of My Hero Academia as a whole and Horikoshi needed to do much more than just that to deliver a compelling storyline. It remains to be seen where Horikoshi goes from here with his heteromorph storyline, however, the resolution needs to be better than what the fans just got. In the next few chapters, the author could certainly improve on it, but for now, the result was certainly very underwhelming.
The Case Of Kurogiri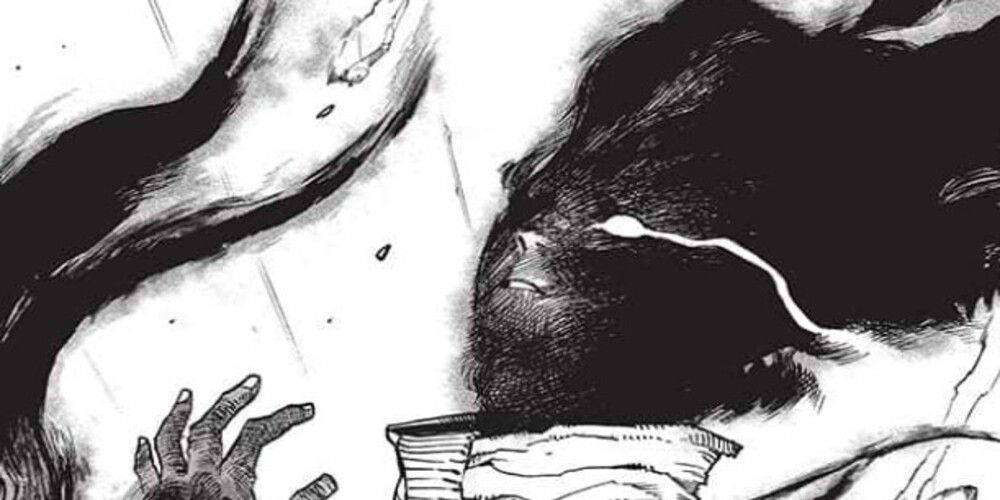 Towards the end of the previous chapter, Kurogiri was given great importance as both Spinner and Yamada were heading towards him. According to Spinner, All For One had instructed him to play a recording of his voice to Kurogiri, and doing so would result in him being freed from his slumber and would ultimately help them win the war. To aid Shigaraki, Spinner was determined to see this goal through, and in this chapter, he did just that. Shortly after the conflict with the heteromorphs seem to settle down, the manga immediately jumped over to Spinner and his short-lived clash with Yamada. With his voice, he was able to beat down a weakened Spinner and cry out for his friend. The chapter also went into great detail about their past lives. Yamada holds the memories that they had very close to her heart and he hopes for Shirakumo to be alive and somehow return to them, however, at the very same time, he insists that if he has lost his true self, that he fade away and leave them the memories.
This was quite certainly a very powerful internal monologue and conveyed his feeling s very well. Needless to say, this second half of the chapter was much better than the first one and was filled with shocks to the brim. Not only did it deliver a powerful monologue from Yamada, but also ended up delivering when Spinner shockingly managed to reach out to Kurogiri before Yamada and let him know that his master, Shigaraki, needs him. In a surprising turn of events, Kurogiri wakes up from his slumber with the sole goal of protecting Shigaraki, and this is something that will certainly be built further in the upcoming chapters of My Hero Academia. Overall, this week's chapter was certainly decent and while the first part of it clearly failed in nailing down the conclusion of a long-brewing conflict, the second half tugged at the heartstrings of the fans and delivered what could be one of the most intriguing Inner conflicts in My Hero Academia.
bottikcointo
bottikcointo
bottikcointo
bottikcointo
bottikcointo
bottikcointo
bottikcointo
bottikcointo
bottikcointo
bottikcointo
bottikcointo
bottikcointo
bottikcointo
bottikcointo
bottikcointo
bottikcointo
bottikcointo
bottikcointo
bottikcointo
bottikcointo
bottikcointo
bottikcointo
bottikcointo
bottikcointo
bottikcointo
bottikcointo
bottikcointo
bottikcointo
bottikcointo
bottikcointo