It should be a time of celebration for Pokemon fans, as Pokemon Scarlet and Violet have launched. Although many fans are immersing themselves in all that Paldea has to offer, numerous gamers are unable to get over the technical issues and subpar performance of the games. Choppy framerates and occasionally hilarious graphical glitches quickly break immersion and make the games feel unpolished. This may be an indication that Pokemon has grown too large for Game Freak, and it may be time for a more competent team like Monolith Soft to take the reins.
This is not to say that Game Freak has lost all passion for its flagship franchise. Pokemon Legends: Arceus demonstrated that the studio can still churn out a good game in the right conditions. Nevertheless, Monolith Soft's extensive experience with crafting open-world games on the Switch could result in a spectacular Pokemon game.
RELATED: Pokemon Scarlet and Violet's Baxcalibur Has Some Unique Inspiration
Pokemon Scarlet and Violet's Performance Issues
Pokemon Scarlet and Violet mark the beginning of Pokemon's ninth generation. It is also easily the most ambitious entry in the series thus far. While previous games have offered an open-world for players to explore and find Pokemon, Scarlet and Violet bring unparalleled freedom. Players can take on gym leaders in any order they choose. Alternatively, they can pursue other storylines, including Starfall Street which involves taking down Team Star which is this generation's antagonistic group, or Path of Legends which has players teaming up with Arven to learn more about the titan Pokemon.
Many gamers have been enjoying the latest Pokemon games, judging by the sales. However, there has also been a loud chorus of complaints regarding the performance and graphics of Scarlet and Violet. Players are liable to experience reduced framerates, glitches, lagging, and other issues that affect gameplay at several points throughout the game. Some fans have blamed the Nintendo Switch, claiming that the hybrid console is simply too weak to render a sprawling, highly populated world like Paldea.
Although it may give some explanation, it does not give gamers the whole picture, as there have been a few open-world games that have managed to run quite impressively on the Switch. This includes titles like The Legend of Zelda: Breath of the Wild which, although it is not flawless, looks better than Scarlet and Violet while managing to run better. This is also true for the Xenoblade Chronicles games, especially Xenoblade Chronicles 3 which features an enormous open-world that seldom fails to marvel. Rather than blame the Switch, Scarlet and Violet may be an indication that it is time for a team like Monolith Soft to take over the next Pokemon game's development.
Pokemon and Monolith Soft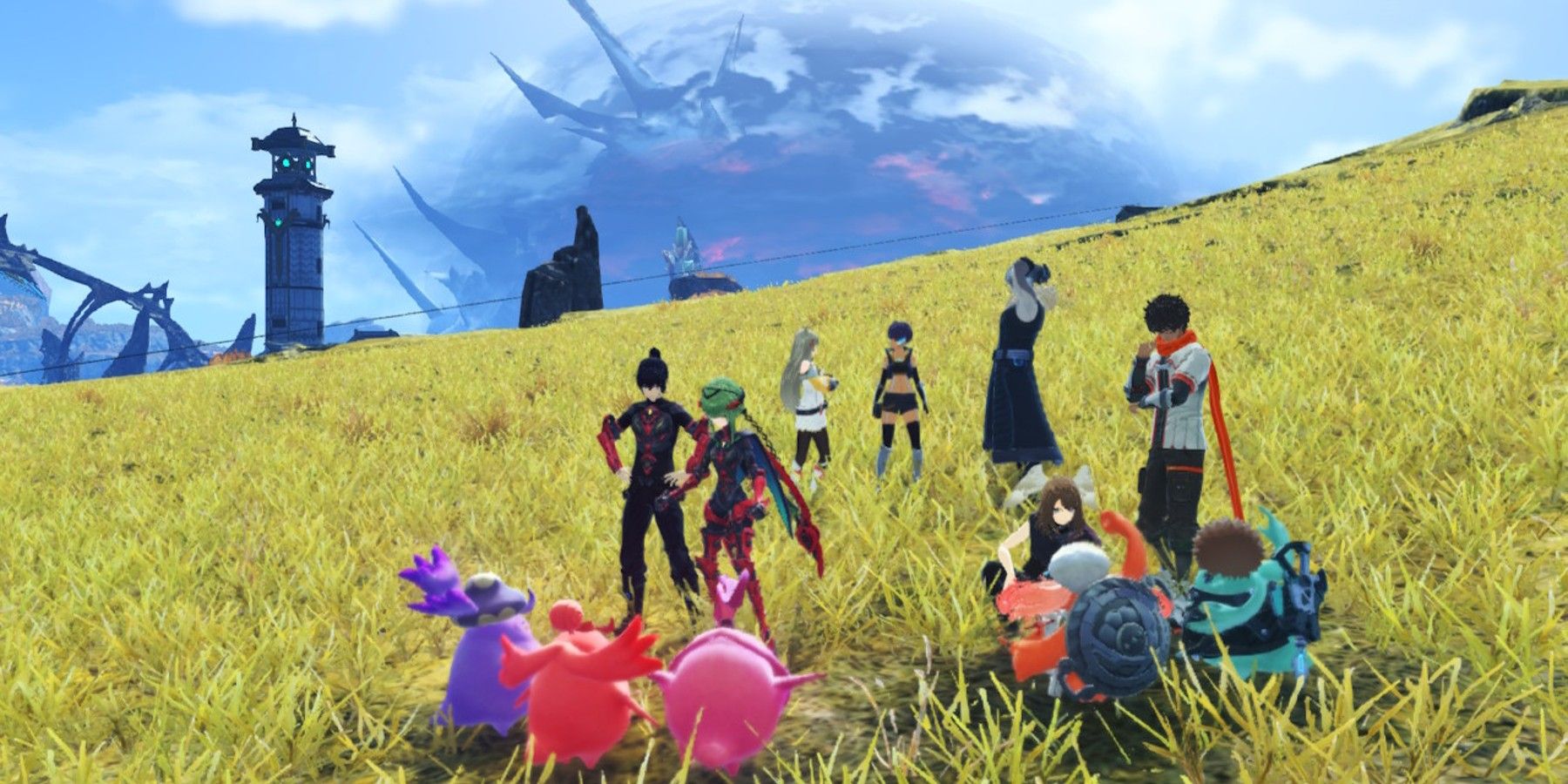 Despite the complaints regarding performance, Scarlet and Violet have managed to break sales records. Consequently, it has been all but confirmed that the Pokemon series isn't dead. For the sake of long-time fans, future titles should replicate Scarlet and Violet's ambition, but the performance issues desperately need to be addressed. This could be done by giving Game Freak a helping hand from experienced developers such as Monolith Soft.
Monolith Soft has demonstrated its ability to craft impressive open worlds on the Nintendo Switch through the Xenoblade Chronicles franchise. However, its experience with the hardware doesn't stop there. It has also provided support development on several open-world games on Nintendo's console, including Animal Crossing: New Horizon and The Legend of Zelda: Breath of the Wild. That experience is precisely what is needed to allow the ambitious ideas within Pokemon to come to fruition. Monolith could do justice to the next Pokemon title as the lead developer. However, if Game Freak is not willing to let another studio take charge of a mainline Pokemon game, having Monolith Soft as support could also do wonders.
Game Freak has a lot on its plate. It also had Pokemon Legends: Arceus to release earlier this year, and there was likely plenty of pressure to have Scarlet and Violet released in time for the holiday season. Although some of the issues with the latest games are disappointing, they have not rendered them unplayable. With patches and updates, Game Freak can redeem the games and make the gameplay experience much smoother. With the next entries in the franchise, though, a helping hand from Monolith Soft could make a difference.
Pokemon Scarlet and Violet are available on Nintendo Switch.
MORE: How Game Freak Pigeonholed Itself Into Making Pseudo-Legendary and Legendary Pokemon Dragon-Types
bottikcointo
bottikcointo
bottikcointo
bottikcointo
bottikcointo
bottikcointo
bottikcointo
bottikcointo
bottikcointo
bottikcointo
bottikcointo
bottikcointo
bottikcointo
bottikcointo
bottikcointo
bottikcointo
bottikcointo
bottikcointo
bottikcointo
bottikcointo
bottikcointo
bottikcointo
bottikcointo
bottikcointo
bottikcointo
bottikcointo
bottikcointo
bottikcointo
bottikcointo
bottikcointo