A duel in Elden Ring ends in death-defying satisfaction as a Frenzied Flame incantation demonstrates its potential.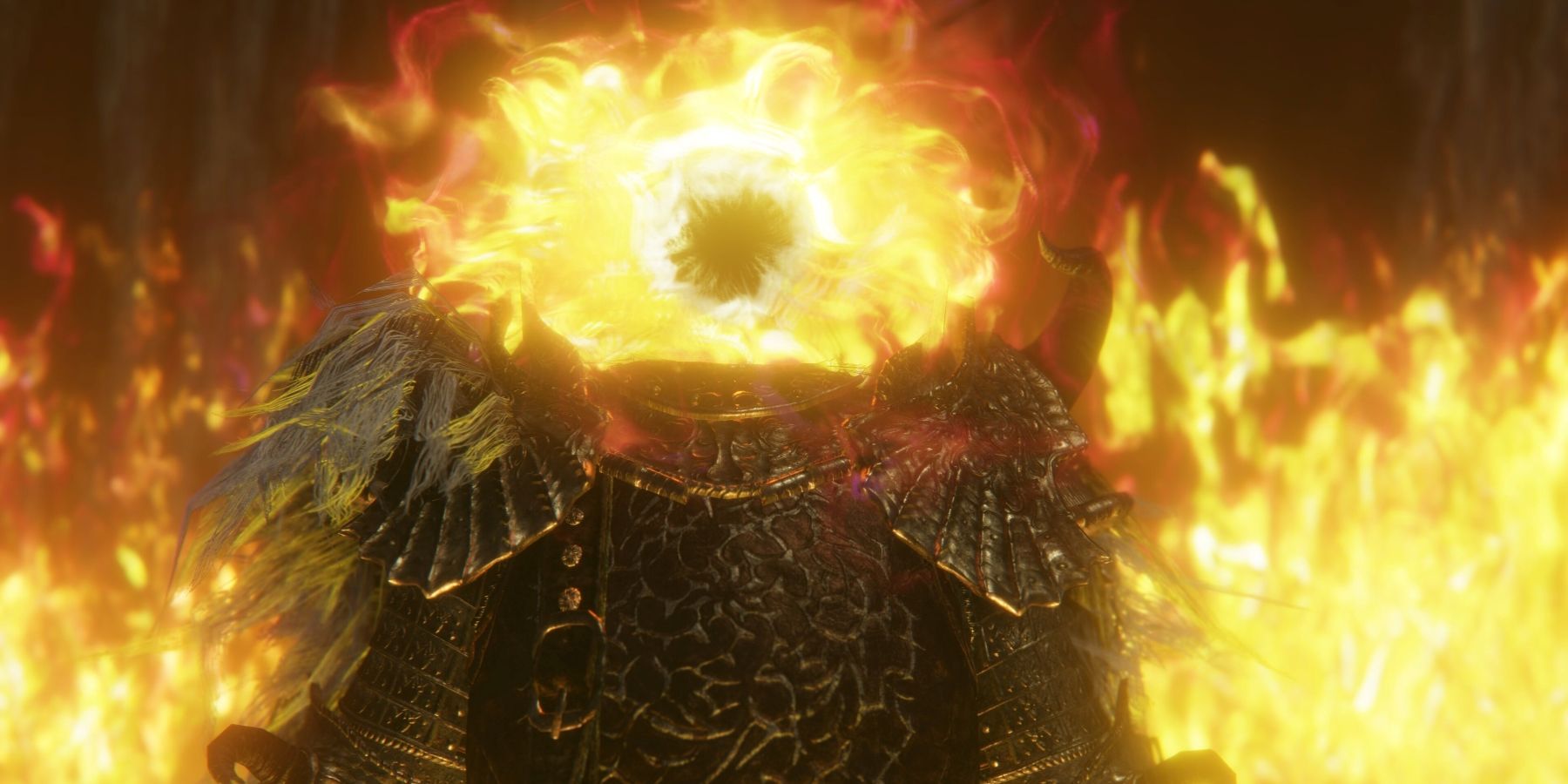 An Elden Ring duel concluded in a manner so satisfying it was the pinnacle of poetic tragedy. With how accurate the hitboxes can be in Elden Ring, gratifying ways to avoid attacks and defeat bosses have been a staple of online content for the game since launch, but such moments when battling in multiplayer are rather rare and so much more special for it.
Duels in Elden Ring are a perfect representation of how self-constructed the FromSoftware PvP community is. Continuing a tradition from the Dark Souls series, Duels can be considered the "ranked mode" of Elden Ring, but absent of any leaderboards or skill-based matchmaking. After the release of a new FromSoftware title, and once a fair number of people have played through the game, PvP gradually becomes more populated. It has resulted in a collection of individuals that have generated their own entertainment within the playgrounds offered by FromSoftware across the years.
RELATED: Elden Ring Fan Points Out Similarities Between Malenia and Sephiroth
In Elden Ring, the location chosen by the community for these rule-bound confrontations is just before the elevator into Raya Lucaria Academy, which happens to be the stage of the proceeding battle. A video uploaded to Reddit by Zansacu shows the host is equipped with the seldom-seen Coded Sword as part of a respectable Faith build. However, the blade of pure holy energy goes unused here, with the player instead running towards an invader in the middle of casting Magma Breath.
As molten material coats the ground, the host performs Inescapable Frenzy, one of the few Frenzied Flame incantations scattered throughout the Lands Between. Inescapable Frenzy takes a moment to complete its animation, in which time the magma underneath burns away at the player's health bar, but the incantation manages to catch the invader in time. Now immune from damage, the host drains their enemy's remaining health shortly before the Madness build-up reaches a critical point and finalizes the kill.
Even a pyrrhic victory is denied, as the lingering magma immediately causes the host to emit the scream of death once again. Comments were in accord about how cinematic the mutual demise was, with Zansacu expressing their glee at successfully grabbing someone with Inescapable Frenzy, a notoriously difficult incantation to implement in PvP. The impressive damage dealt by both Magma Breath and Inescapable Frenzy comes in the wake of two consecutive updates to Elden Ring which significantly improved a variety of skills, sorceries, and incantations.
Elden Ring is available now for PC, PS4, PS5, Xbox One, and Xbox Series X/S.
MORE: Evolution of the Estus Flask from Demon's Souls to Elden Ring
bottikcointo
bottikcointo
bottikcointo
bottikcointo
bottikcointo
bottikcointo
bottikcointo
bottikcointo
bottikcointo
bottikcointo
bottikcointo
bottikcointo
bottikcointo
bottikcointo
bottikcointo
bottikcointo
bottikcointo
bottikcointo
bottikcointo
bottikcointo
bottikcointo
bottikcointo
bottikcointo
bottikcointo
bottikcointo
bottikcointo
bottikcointo
bottikcointo
bottikcointo
bottikcointo