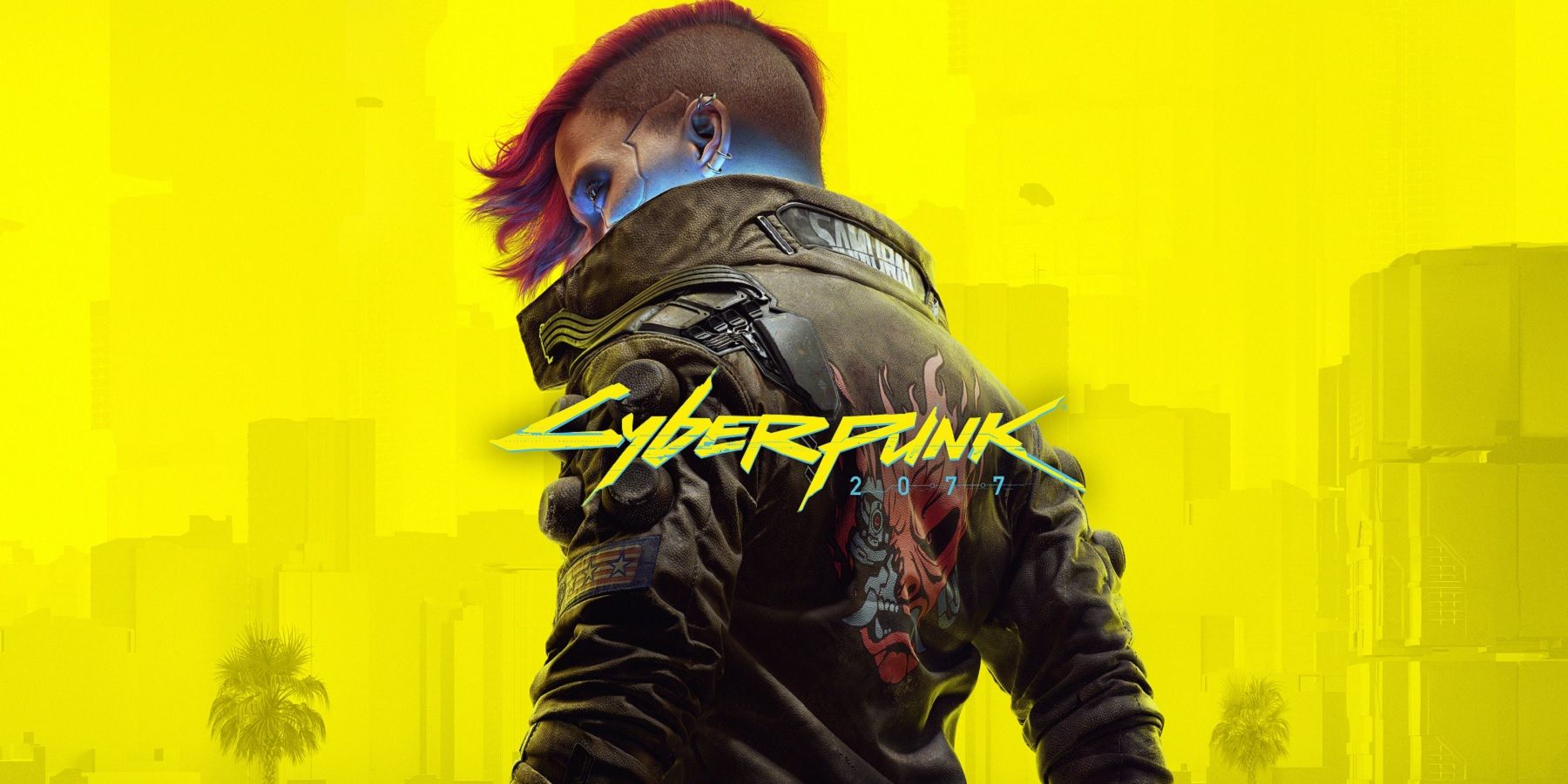 A fan of CD Projekt Red's Cyberpunk 2077 chose to celebrate their patronage of the game by getting a subtle tattoo of a logo from one of the game's omnipresent megacorporations. Released at the end of 2020 to mixed reception, Cyberpunk 2077 is currently riding a massive resurgence with the release of patch 1.6 and the critically acclaimed Netflix series, Cyberpunk: Edgerunners, both of which are setting the stage for the game's first expansion, Cyberpunk 2077: Phantom Liberty, due sometime in 2023.
This follows a long history of fans showing their admiration for video games by getting creative and evocative tattoos in dedication to them. Recently, Reddit user bthayes28 showed off their creative Skyrim-inspired ink, xCROSSEDOUTx posted their incredible new tattoo on The Last of Us subreddit, and Vortex60 posted an amazing Leshen tattoo from The Witcher 3: Wild Hunt.
RELATED: Cyberpunk 2077 Fan Compares Night City Size to San Francisco
As tattoos and video games chart a parallel path of increasingly mass appeal, it feels like a perfect pairing, and now, user jan_pcmr has posted their fresh ink inspired by Cyberpunk's Arasaka Corporation on Reddit. The piece was posted on Wednesday, November 23, to the approval of some fans and the humorous chagrin of others. The corporate logo, a three-limbed tree, is a sleek minimalist design. Jan_pcmr's tattoo, located on their upper wrist, is a wink-and-nod encapsulation of all that terrifying power of the megacorporation summed up in an inconspicuous design.
According to Cyberpunk lore, the Arasaka Corporation deals in security, banking, and manufacturing. It is an indisputable powerhouse within the Cyberpunk world, representing the central antagonist to V in Cyberpunk 2077 and boasting the world's largest and most well-armed private military. Despite its Japanese origins and namesake, Arasaka has a far-reaching international presence, with an influence that reaches well past Night City, up to and including the moon.
Comments on the Reddit post feigned outrage for the most part. In much the same way someone might catch flak for getting a Star Wars Imperial insignia tattoo, getting branded with a logo that Cyberpunk 2077 fans know as the enemy can create some hilarious interactions. Lore-friendly insults such as 'Corpo rat' and 'Saka scum' made the rounds, but it was all in good fun, and jan_pcmr seemed more than willing to go along with the charade. With new Cyberpunk 2077 content coming sometime in 2023, there is plenty for fans like jan_pcmr to get excited about. Maybe Phantom Liberty will provide inspiration for their next great tattoo.
Cyberpunk: 2077 is available for PC, PS4, PS5, Xbox One, and Xbox Series X/S.
MORE: Cyberpunk 2077: 10 Things You Didn't Know About The Arasaka Corporation
bottikcointo
bottikcointo
bottikcointo
bottikcointo
bottikcointo
bottikcointo
bottikcointo
bottikcointo
bottikcointo
bottikcointo
bottikcointo
bottikcointo
bottikcointo
bottikcointo
bottikcointo
bottikcointo
bottikcointo
bottikcointo
bottikcointo
bottikcointo
bottikcointo
bottikcointo
bottikcointo
bottikcointo
bottikcointo
bottikcointo
bottikcointo
bottikcointo
bottikcointo
bottikcointo