There's something entrancing about the prospect of sailing off into the great unknown in search of treasure, fame, or a new life. Many anime have tackled this premise over the years, taking place almost entirely on ships, with only the open ocean and the smell of salty spray to guide their characters' fates.
RELATED: Popular Anime That Have Hilarious Chibi Spin-offs
Whether dealing with pirates, stowaways, the Navy, high schoolers, or spies, the best ship anime take their setting seriously, letting the environment shape everything in the story. These shows run the gamut from lighthearted and funny to serious and tense, but all of them share a love for sea travel, ships, and those that sail them.
Updated November 25, 2022 by Kristy Ambrose: There are all kinds of ships, and naturally, the creative people who make anime have moved their stories away from conventional seafaring vessels. They can also travel through space or underwater as opposed to over it, and include submarines and starships. This offers a lot of possibilities and variations on traditional adventures about travel on ships, so there are a few more examples to add to the list.
11/11

Azur Lane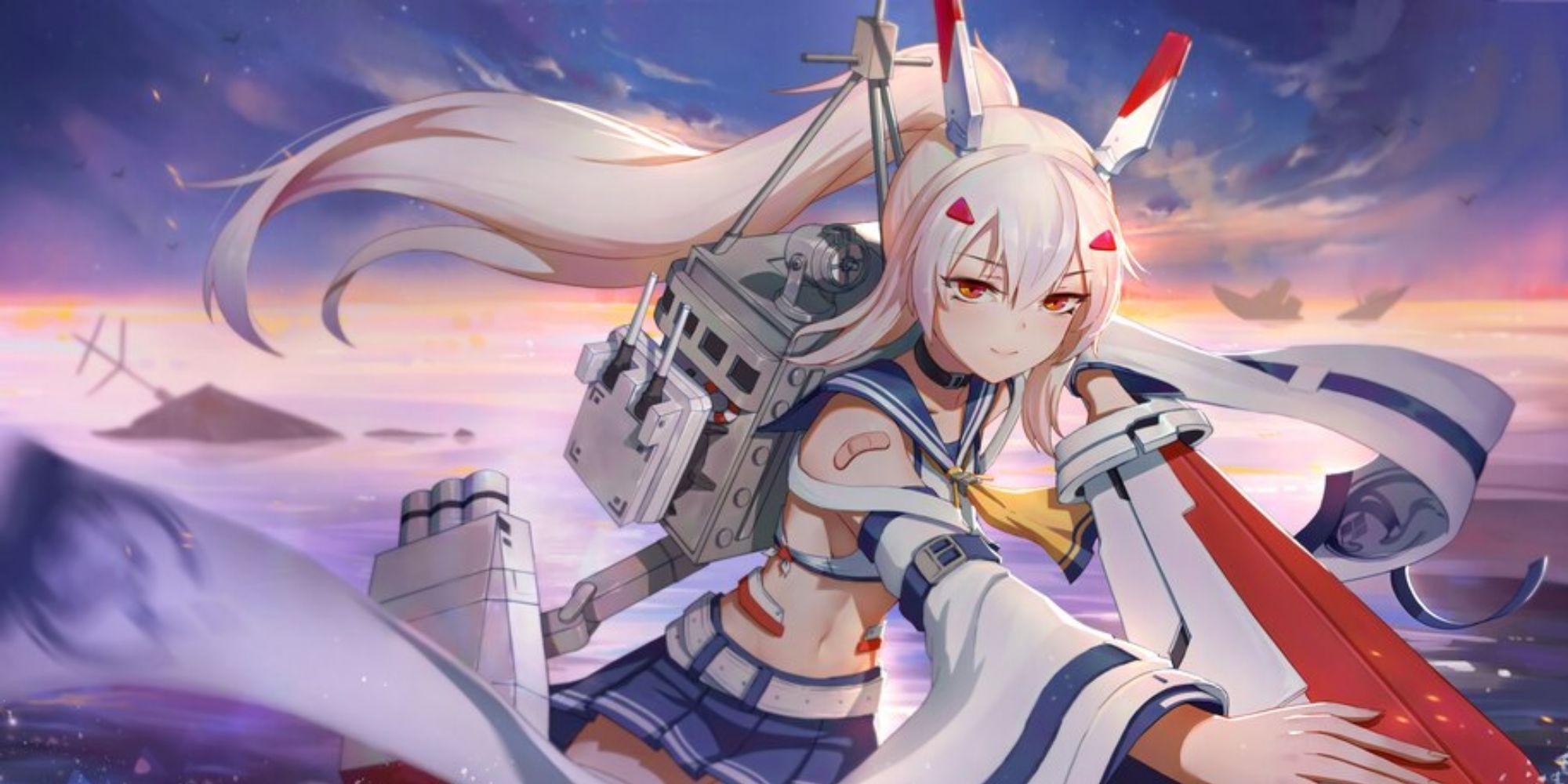 Based on the popular mobile game, Azur Lane tells a simple story about girls at war with one another, except the girls are also anthropomorphic ships. The animation and music are good throughout, so much so that the music is arguably one of the strongest points in the series.
Each of the characters has designs, weapons, and personalities that set them apart from one another in meaningful ways, and if their character designs are a bit surreal, they're still well-conceived and beautifully rendered. The show strikes a good balance between action and drama, and there are plenty of anime warships and fighting, but the bloodshed of the main characters is kept to a minimum.
10/11

Hikawa Maru Monogatari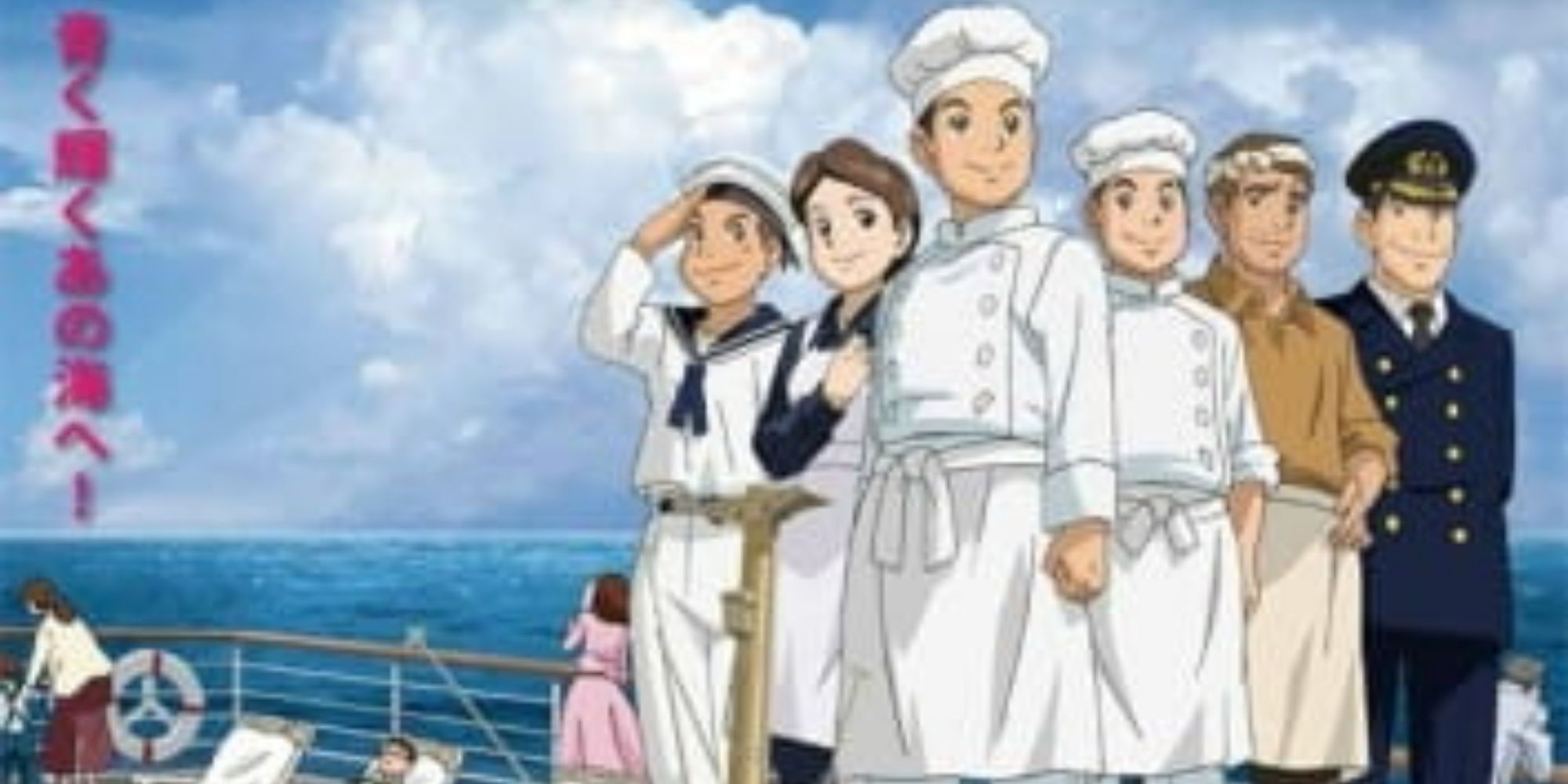 Jiro is a child growing up with a ship called the Hikawa Maru, the life of the child and that of the ship sometimes run parallel to one another in this anime film. Hikawa Maru Monogatari explores the Japanese perspective of World War I and II, but its real focus is on the history of the Hikawa Maru itself, diving into every detail of its 85-year existence. Though sometimes uneven, the animation is gorgeous.
RELATED: Most Iconic Anime Guilds, Ranked
The anime isn't afraid to take a nuanced stance on complex topics, which is appropriate given how much the wars factor into its plot and themes. After losing his mother, Jiro becomes infatuated with the Hikawa Maru, a luxury cruise liner, eventually landing a job on the ship itself and setting sail. The film shifts perspectives and times whenever convenient, which gives Hikawa Maru Monogatari a different rhythm than most anime.
9/11

Fortune Favors Lady Nikuko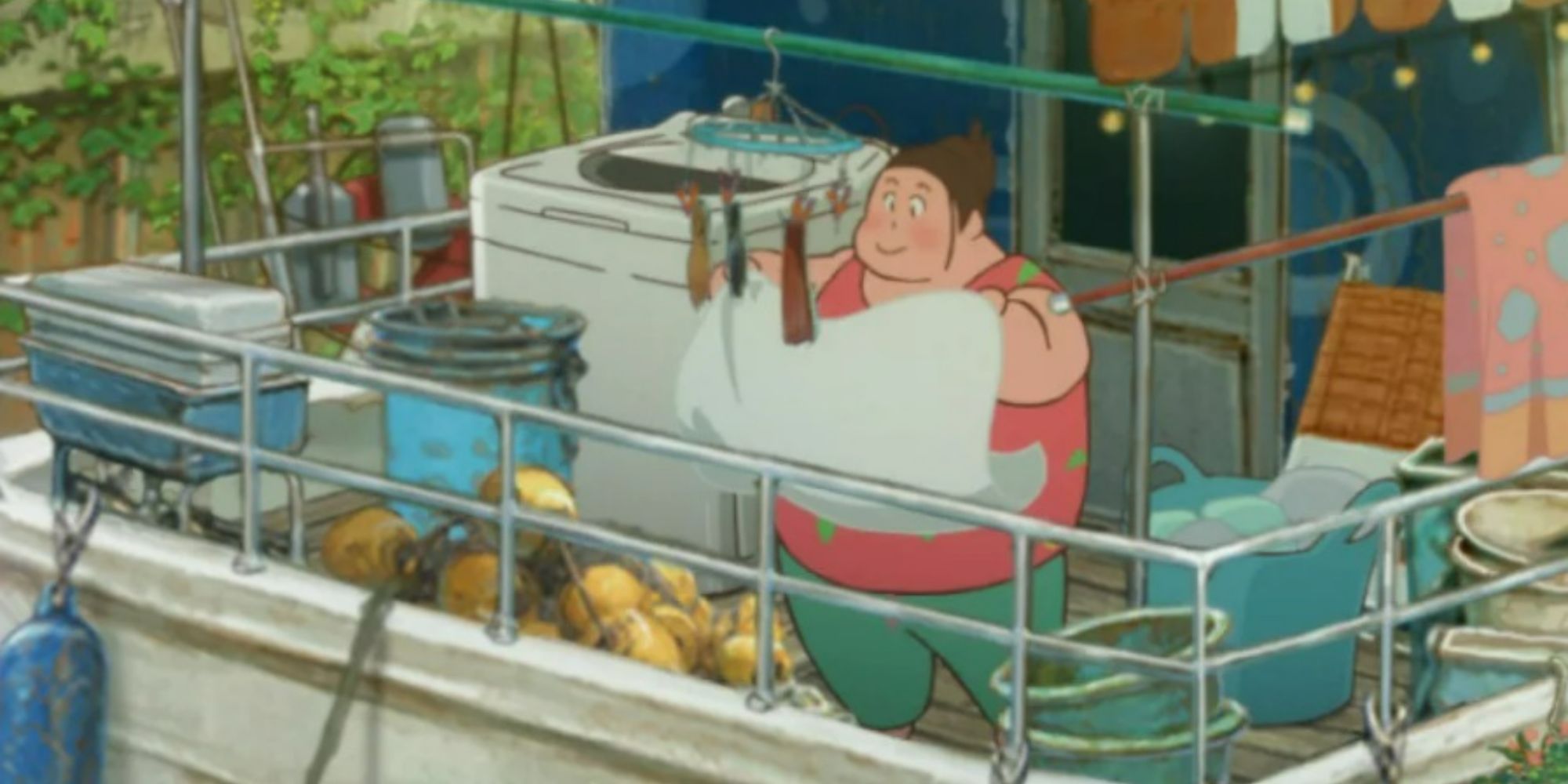 Based on the 2014 novel by Kanako Nishi, Fortune Favors Lady Nikuko is about Nikuko and Kikuko, a mother and daughter who live on a fishing boat. Nikuko is doing the best she can to raise her daughter Kikuko despite the challenges she has faced as a mother. The major selling point of Fortune Favors Lady Nikuko is its wholesomeness.
For viewers looking for a cozy break from darker or more tense anime, this series is a welcome respite. The watercolor style is the perfect match for its content, and the food seen throughout the anime looks genuinely delicious, which is quite an accomplishment. Unfortunately, its attitude towards Nikuko, her weight, and her eating habits isn't exactly enlightened, turning her weight into a running gag.
8/11

Zipang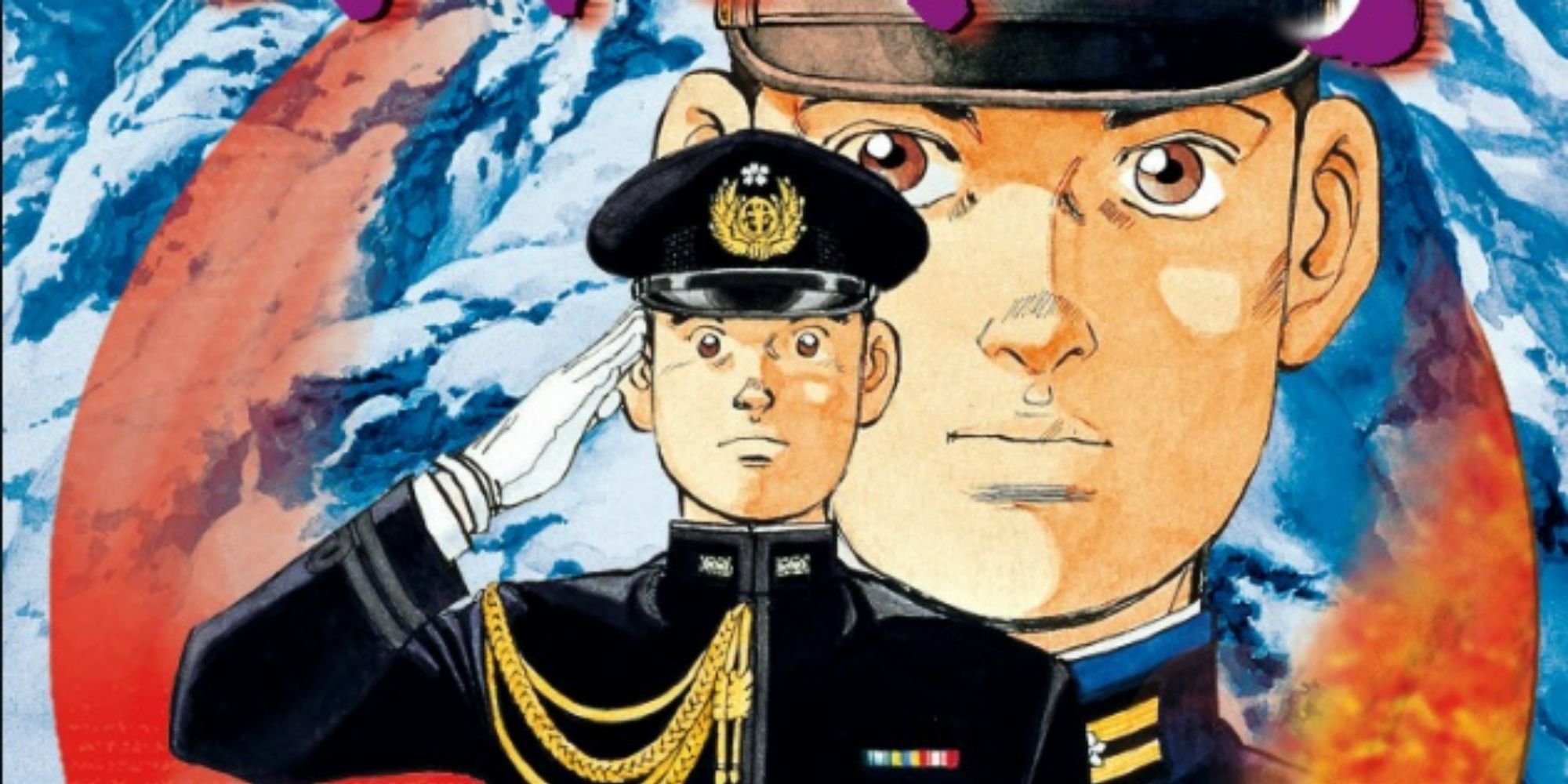 The JDS Mirai, the most advanced destroyer in the Japan Maritime Self-Defense Force, sets sail on a training exercise with the United States Navy but loses contact with the other ships after encountering a meteorological anomaly. Soon, a battleship passes them, but not just any ship: it's the Yamato, a ship that sunk in 1945.
RELATED: Strongest Lightning Style Jutsu In Naruto
After realizing that they have somehow been flung more than six decades back in time to the Battle of Midway, the crew is forced to decide whether they should intervene, thus altering the course of World War II. Infused with historical elements but willing to deviate in the name of drama, Zipangis a fascinating series of naval anime.
7/11

Odin: Photon Sailer Starlight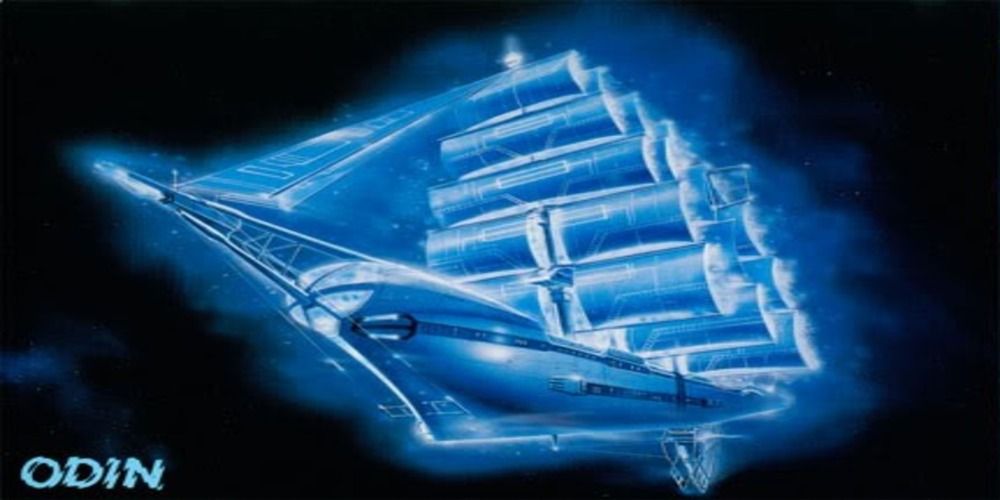 The show is just as dramatic as the epic nature of the title implies, and its alternative title, Odin: Starlight Mutiny, is just as interesting. The movie dates from 1985, and it still has a solid fan base despite its age. It's not exactly anime with warships, but more like an anime cruise.
The space schooner Starlight is on her maiden voyage, an interstellar test flight with a green crew and an unknown destination. It's not long before they intercept a damaged ship that carries a lone survivor. The crew wants to investigate her story further, but the officers want to follow their orders and return to earth. A mutiny follows and the crew travels deep into space to discover the secret of Odin.
6/11

High School Fleet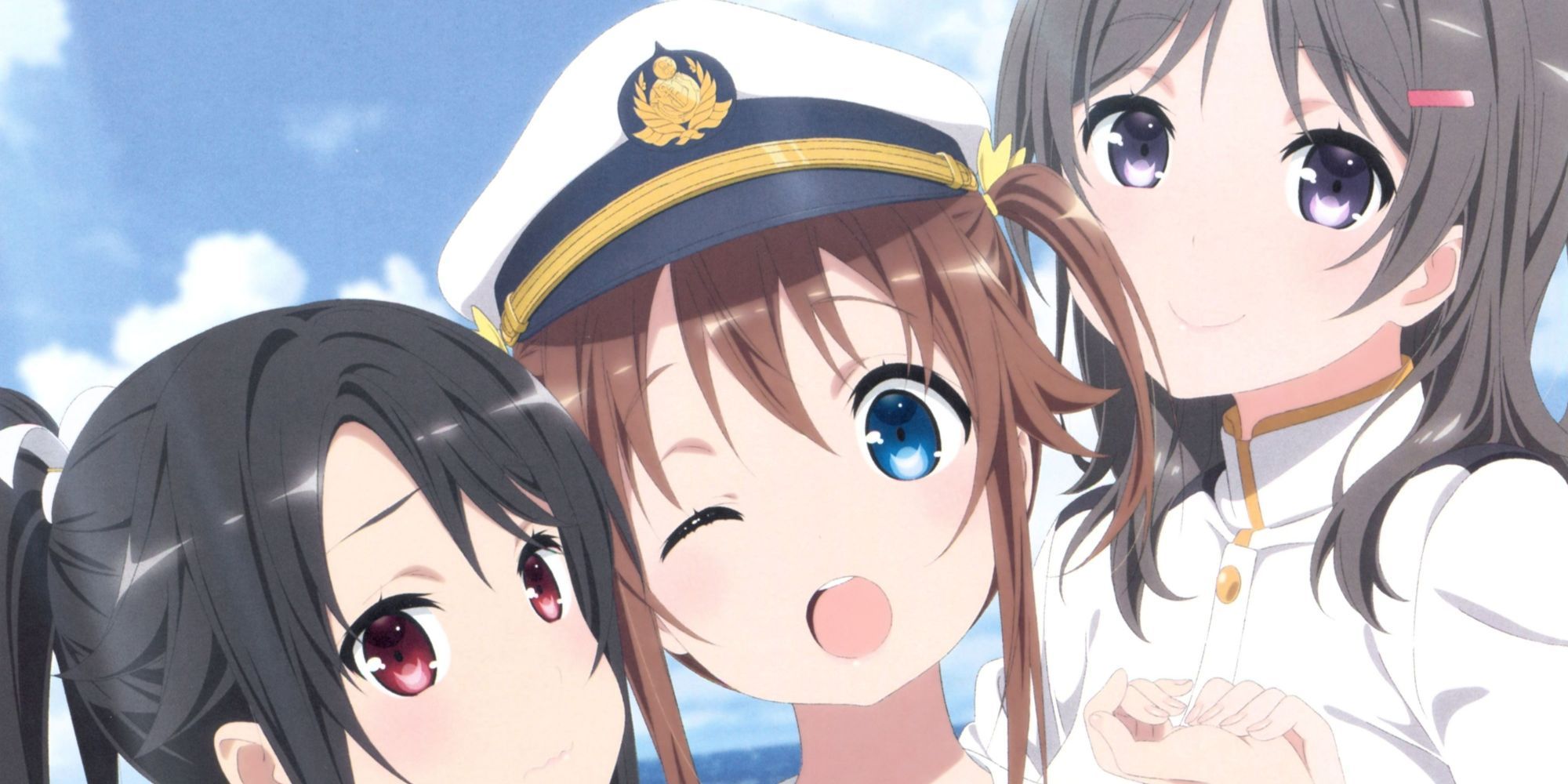 High School Fleet follows Akeno Misaki, newly enrolled at Yokosuka Girls' Marine High School, seeking to become a Blue Mermaid. Akeno and her class set off aboard the Harekaze destroyer, only for an incident to lead the girls to be accused of mutiny.
Akeno must then try to do the honorable thing: lead her crewmates in sailing the Harekaze, discovering the truth behind the incident, and avoiding capture in the meantime. With a healthy dose of Girls und Panzer "girls operating military equipment" flavor along with high-stakes naval battles, High School Fleet has a lot to recommend it.
5/11

Jormungand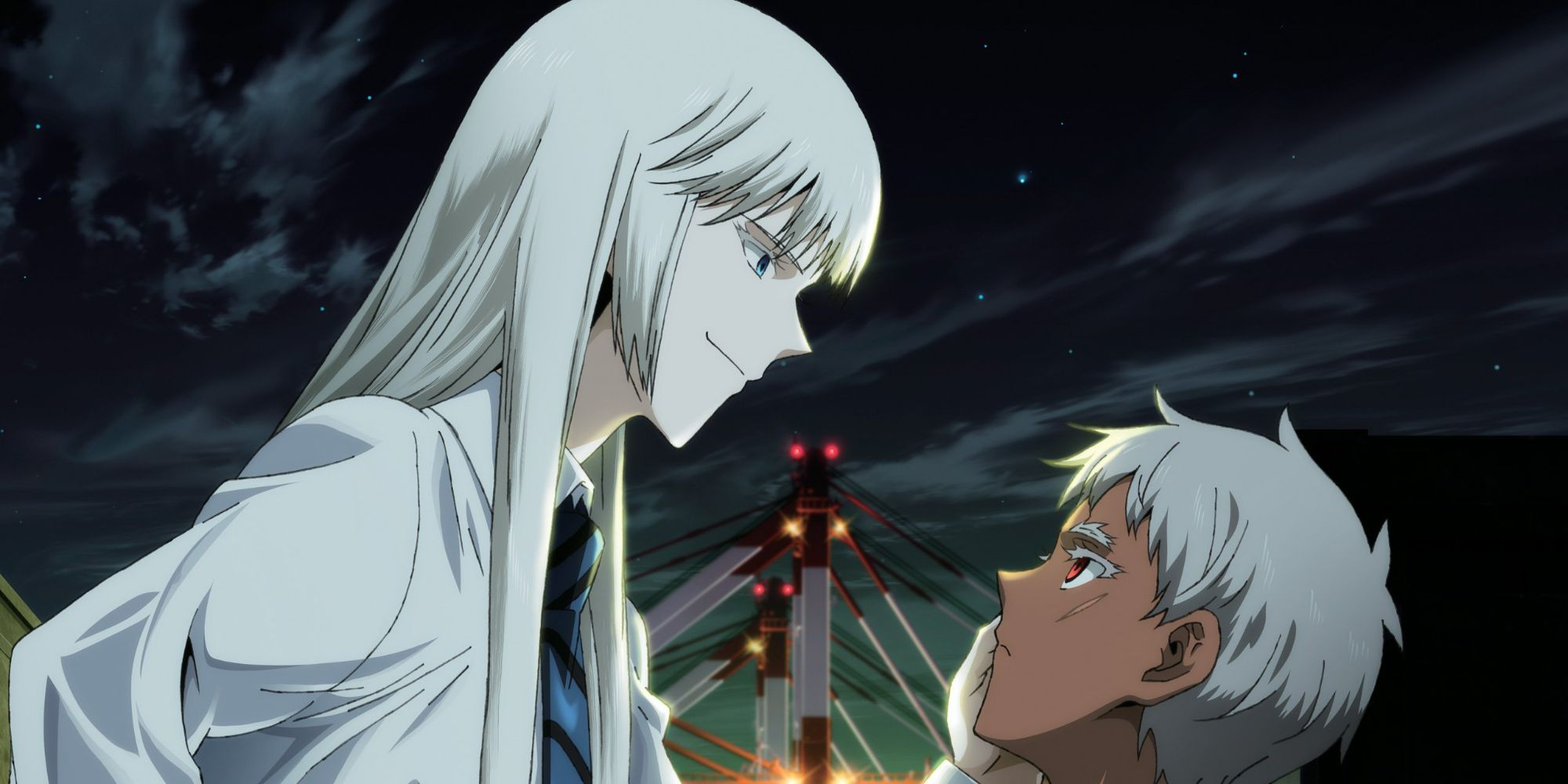 Child soldier Jonah Mar hates weapons and hates arms dealers even more, but when international arms dealer Koko Hekmatyar recruits Jonah as a bodyguard, the soldier is forced into the very life he hates the most. Jonah and Koko's other bodyguard share one goal, to protect Koko while she tries to bring about world peace.
RELATED: The Best Horror Manga With No Anime Adaptation
Jormungandfollows Jonah, Koko, and the crew as they travel the world selling weapons and trying to avoid the authorities. Trailed by the CIA and assassins, it won't be easy keeping Koko alive. Jormungand has strong animation, music, and pacing to back up its premise, making it one of the best anime with warships around.
4/11

Nadia – The Secret of Blue Water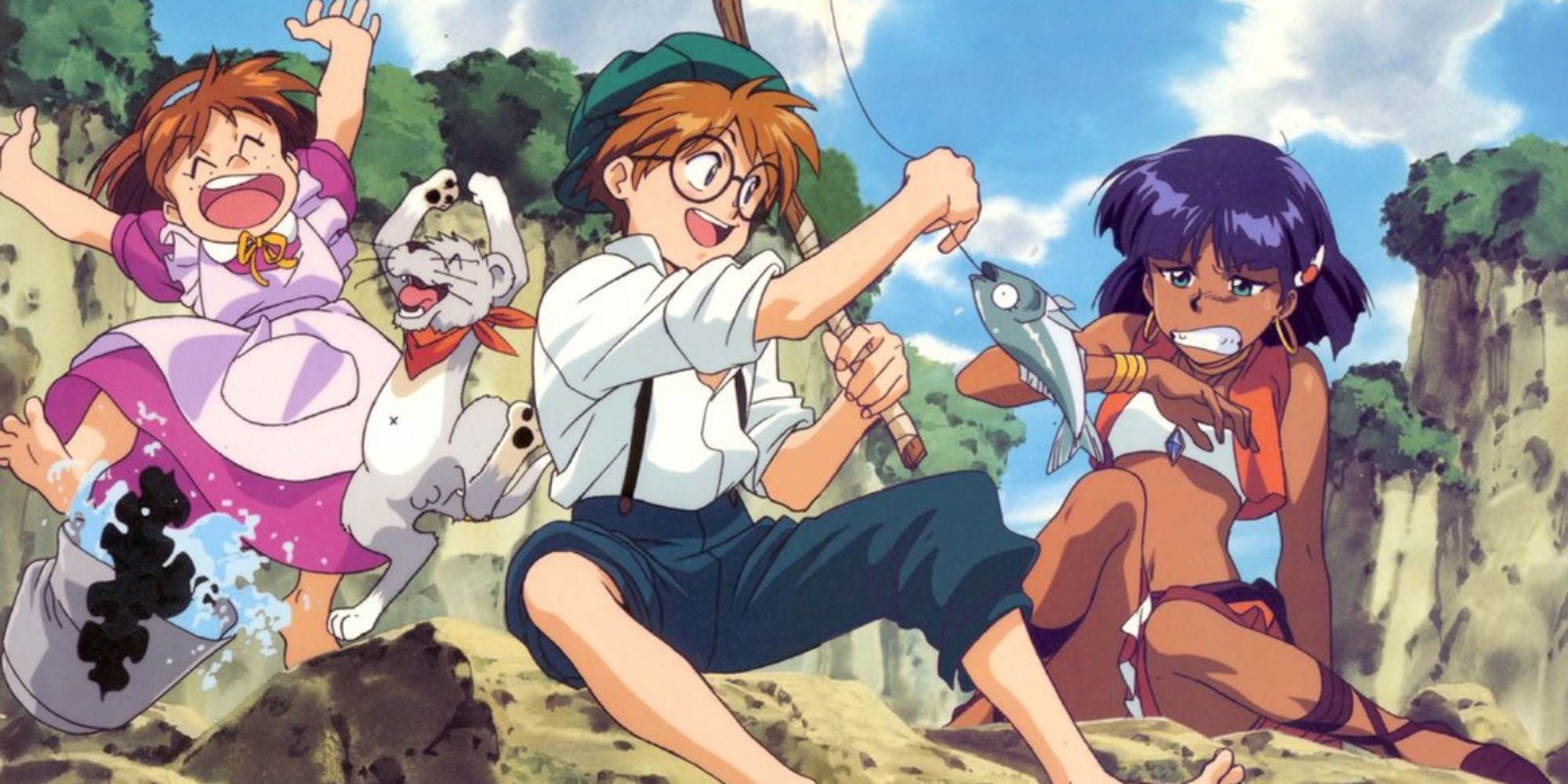 This anime adapts the novels of Jules Verne as most of its inspiration, especially the adventures of Captain Nemo as told in 20,000 Leagues Under The Sea. The setting is an alternate version of history in which technology has taken more of a Steampunk turn.
The main character is Jean, an inventor from France, and when he meets Nadia he also gets mixed up with a gang of jewel thieves who are trying to steal her pendant, a mysterious gem called Blue Water. They are rescued by Nemo and the crew of the Nautilus, where they fight against the forces of Neo-Atlantis and continue to search for The Secret of Blue Water.
3/11

Black Lagoon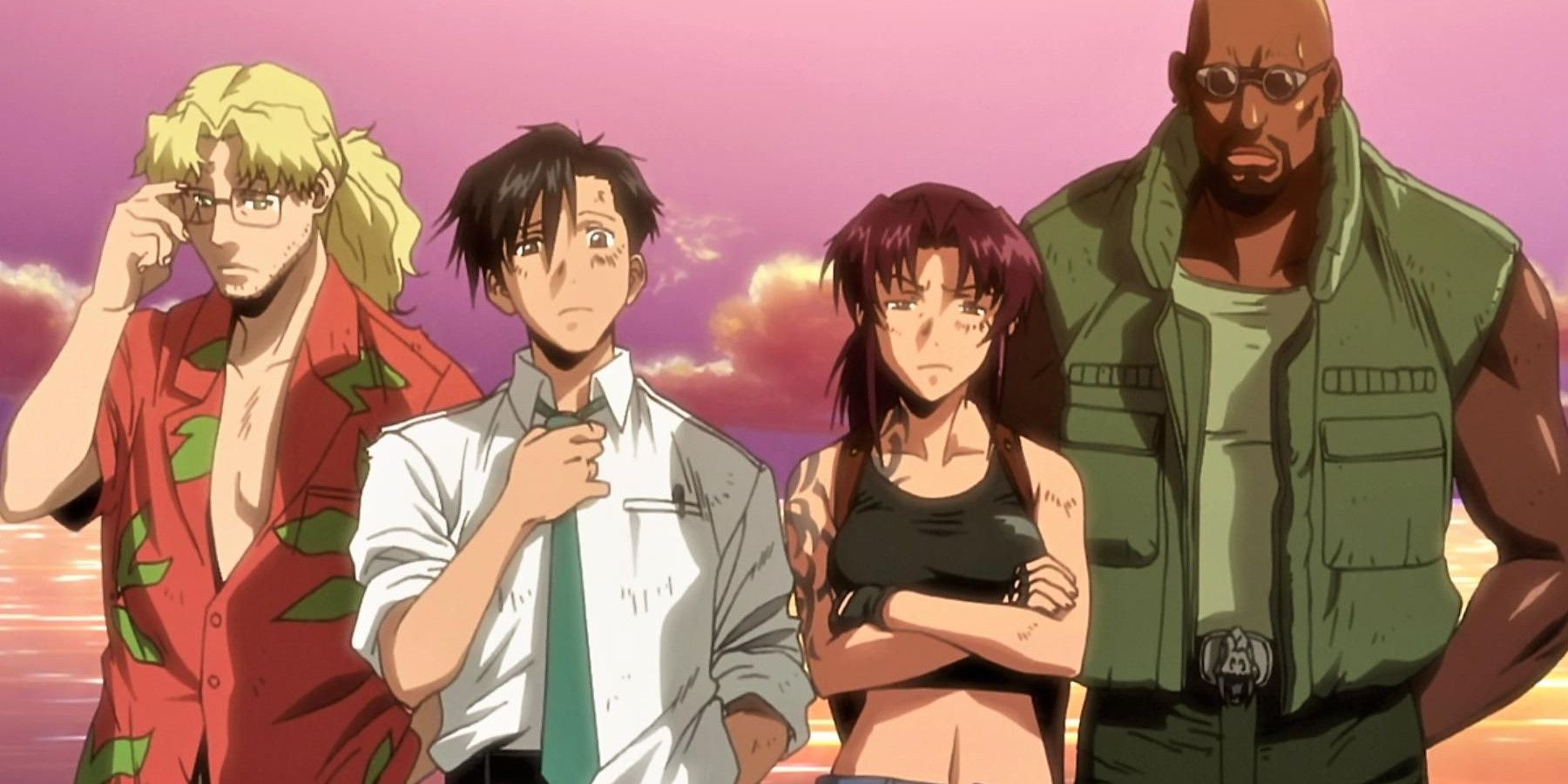 One of the most popular ship anime around, Black Lagoon follows a four-person team of mercenary pirates known as the Lagoon Company as they smuggle goods around Southeast Asia. Stealing, getting into gunfights with criminals, and otherwise making themselves nuisances to the law-abiding citizens of the world, Benny, Rock, Revy, and Dutch make the perfect protagonists.
RELATED: The Most Iconic Anime Characters Who Dual-Wield Weapons
Black Lagoon deserves every bit of the praise it gets. Some viewers may not care for its wanton, action-movie approach to violence, with characters spewing machine gun fire at every opportunity and buildings exploding left and right. However, the series has a lot more to love than action. It just helps that it does action so well.
2/11

Blue Submarine No. 6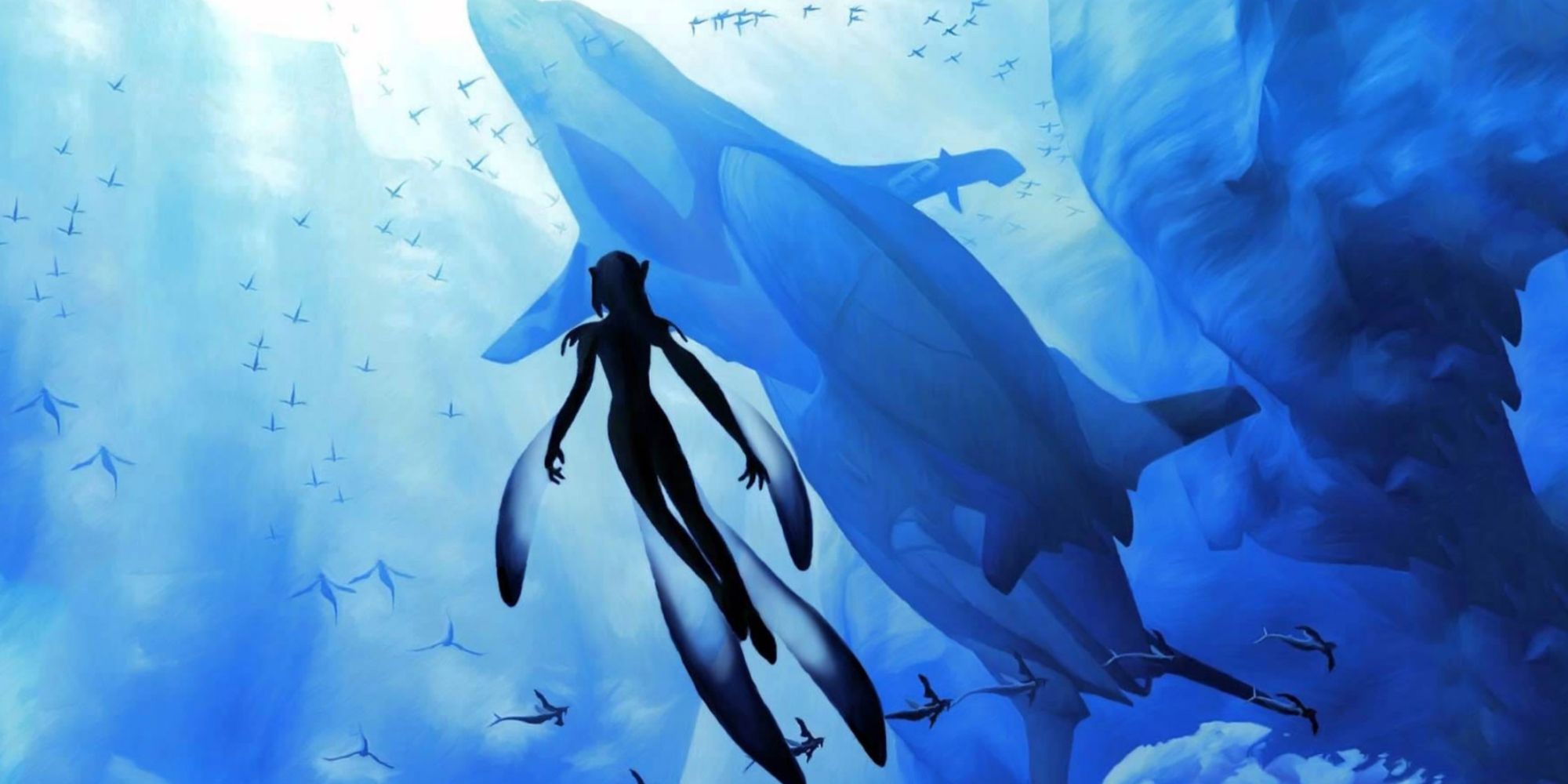 This post-apocalyptic vision of an earth in the future that's covered in water is known as Blue Sub 006 in Japan. It wasn't war or pollution that caused the planet to flood, however, but the actions of an evil scientist named Zorndyke in a sinister attempt to take over the world. The human beings that haven't been killed by natural disasters or animal-hybrid monsters fight back from their submarines in this battleship anime.
The story focuses on one of the subs and the characters on it as they attempt to derail Zorndyke's plan and reclaim the earth. It's not exactly a realistic premise, but anime isn't the place to go for realism anyway.
1/11

One Piece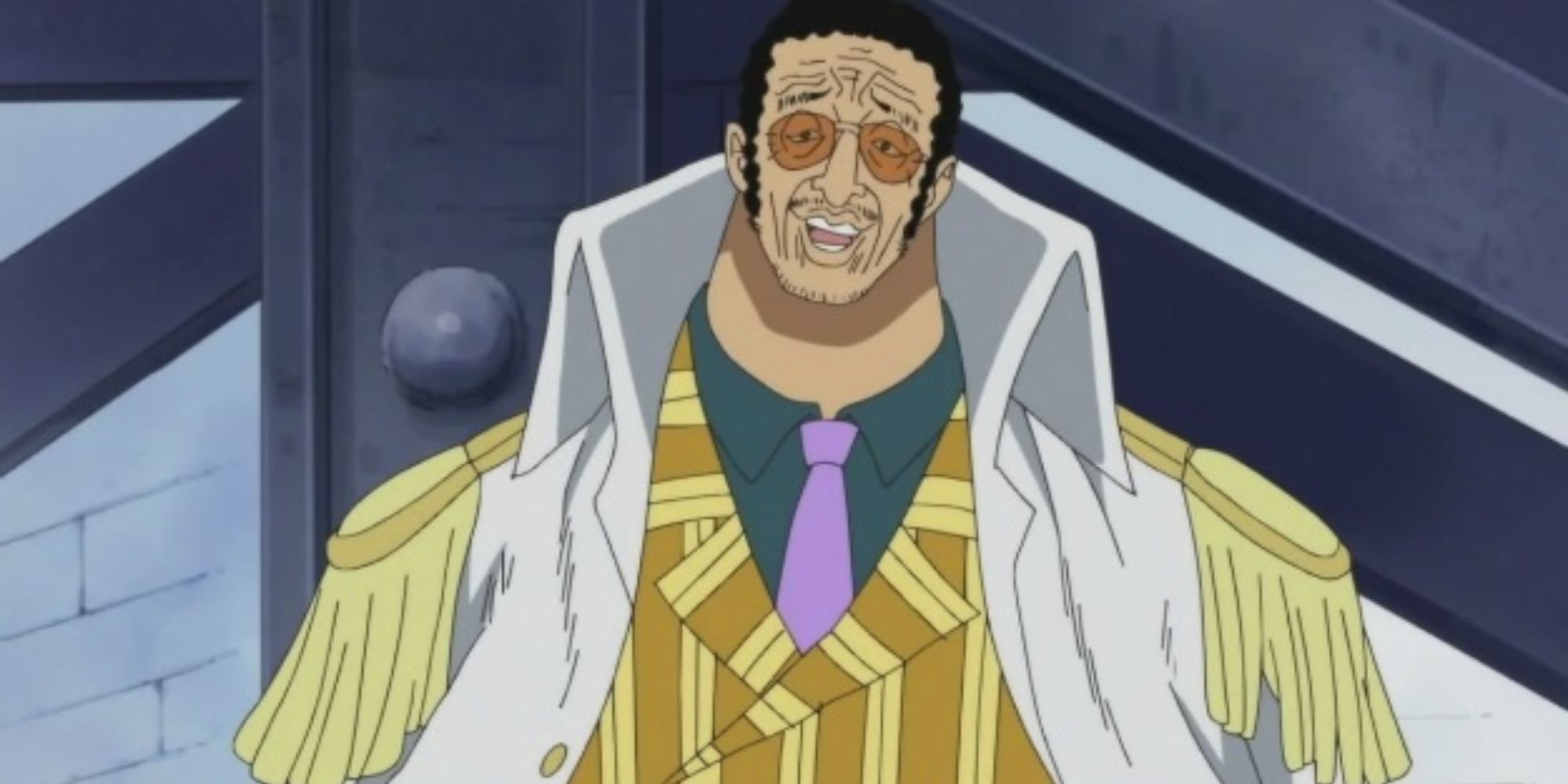 The ultimate pirate anime, the ultimate ship anime, and one of the greatest and longest-running shonen anime of all time is One Piece. Most anime fans are already familiar with the series and its sprawling saga of the war between pirates, other pirates, people who look like pirates but were just minding their own business, and the World Government's Marines. From the ships to the sailors to the sea itself, this is what a ship anime done right looks like.
Monkey D. Luffy, founder, and captain of the Straw Hat Pirates is an unforgettable character, from his personality to his signature hat to the stretchy powers given to him by the Gum-Gum Fruit. He has the good fortune to be amongst a cast of characters just as colorful and compelling as he is, helping make One Piece a one-of-a-kind anime.
bottikcointo
bottikcointo
bottikcointo
bottikcointo
bottikcointo
bottikcointo
bottikcointo
bottikcointo
bottikcointo
bottikcointo
bottikcointo
bottikcointo
bottikcointo
bottikcointo
bottikcointo
bottikcointo
bottikcointo
bottikcointo
bottikcointo
bottikcointo
bottikcointo
bottikcointo
bottikcointo
bottikcointo
bottikcointo
bottikcointo
bottikcointo
bottikcointo
bottikcointo
bottikcointo