Battle royale games have taken the gaming world by storm, and when of the biggest names in gaming jumped on the trend, the genre become a juggernaut. Call of Duty released Warzone, their take on battle royales. Gamers not only got to play one of the most exciting battle royales, but also one of the best ones. It takes the accessibility of the Call of Duty games, mixes the meta of a battle royale, and gives players a one-of-a-kind experience for players.
When Warzone 2.0 was announced, many players were excited to jump back into this battle royale and see all the new things offered in the second iteration. While Warzone is accessible, it's also on the hard side. What makes things easier is the loadout the players take into every match. The loadouts are made up of weapons and items, but one of the most important aspects is the grenades. Grenades do a bunch of different things for players and their squad, and this list will help players get a good idea of the best ones that they can use.
6/6

Gas Grenade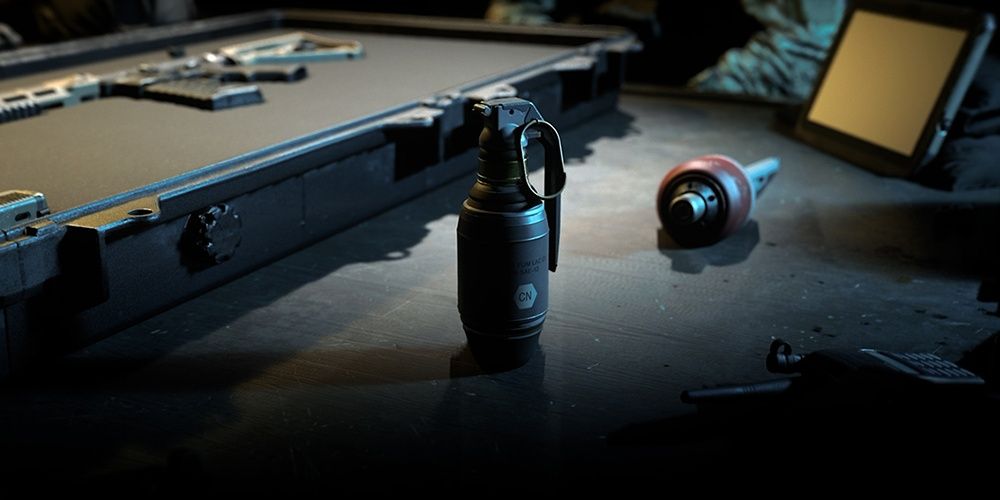 One of the best grenades in the first Warzone, the Gas Grenade acts the same way in the new iteration, and gives players the same results. Those who want to play a little more conservatively should have this in their loadouts. If players don't want to step into an area that they feel is off, they can throw one of these, and it'll clear the area of enemies. It does not hurt anyone, but it blurs the vision of enemies, slows them down, and forces them make noise, which allows players and their teammates to catch them.
The best part about this grenade is that it can interrupt an enemy's attack, allowing players to sneak up on the foe while they're disoriented. Throwing these grenades in open areas is usually never a good idea since the gas can dissolve quickly. Instead, it's best that players throw them in a room or closed-off area, where the gas can be more concentrated and impact more players.
5/6

Snapshot Grenade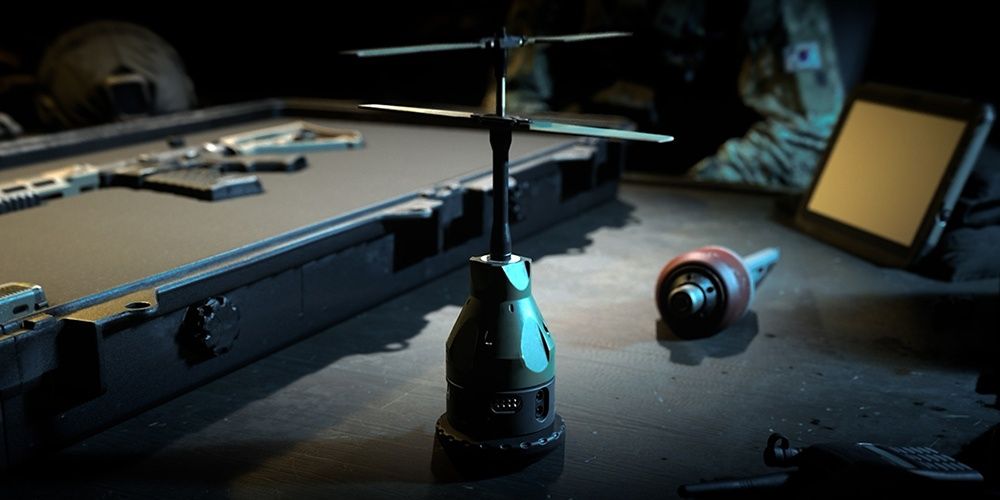 This is a great grenade to have when enemies can be heard, but not seen. Players throw them and expose enemies in the radius of the grenade. In Warzone, if players had the Spotter perk, it could amplify the effects. In Warzone 2.0, that can be the same. However, if players just have the Snapshot Grenade, they can achieve similar effects.
RELATED: Great Games With Numerous Playable Characters
If players playing for a team, they can throw the grenade and ping the enemies, which is crucial. This way, players can either plan an attack, or escape by knowing where the enemies are. Offensively, if players are in an area where they can't see well, they can throw this grenade in, see the enemy, and surprise attack them.
4/6

Smoke Grenade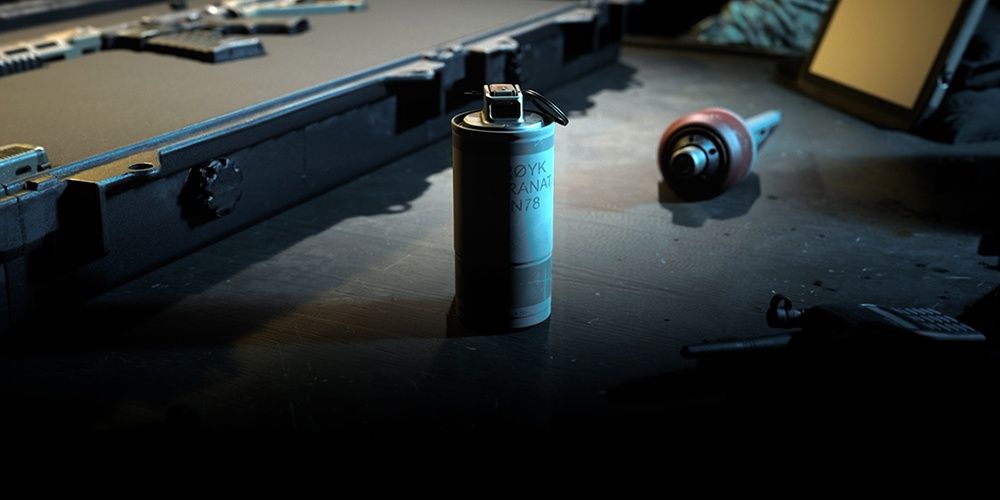 Smoke is very useful in Warzone 2.0 because it can be versatile in how players use it, both on the offensive and the defensive end. One of the newest features that the first Warzone adopted was the reviving system. Players would throw a smoke grenade, covering themselves and their downed teammate, allowing them to help their ally up. This made gameplay a lot easier and also helped players play more aggressively.
The smoke grenade can help players on the offensive by blinding the enemy, making their accuracy drop immensely, which forces them to move out of the area. When this happens, players and their teammates can catch their enemies while they're disorientated, and take them down. While a simple grenade to have, it's quite impactful in many ways of Warzone 2.0 and makes players more dynamic in how they approach each fight.
3/6

Decoy Grenade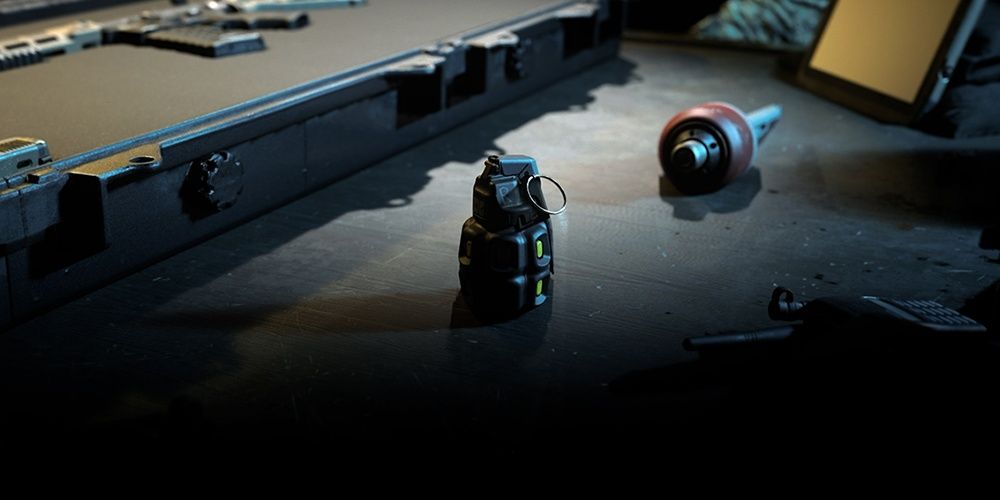 This grenade can throw off an enemy by mimicking sounds, blips on radars, and other things that players use to locate an enemy. Plus, it can be used in a wide variety of ways. On the defensive play style, players can throw a decoy, and escape if they need to. On the offensive side, they can distract an enemy, make them make tons of noise while shooting at the decoy, and surprise attack them.
RELATED: Call of Duty: Modern Warfare 2 – Every Sniper Rifle, Ranked
While it may not be the go-to grenade for players to use, it'll still help in the long run. When players throw this grenade out on an area, provided enemies don't see it, they can fight aggressively knowing the enemy is busy with their decoy grenade. On top of that, it can imitate gunfire, making it easier for players and their team to either get away, or do a sneak attack.
2/6

Flash Grenade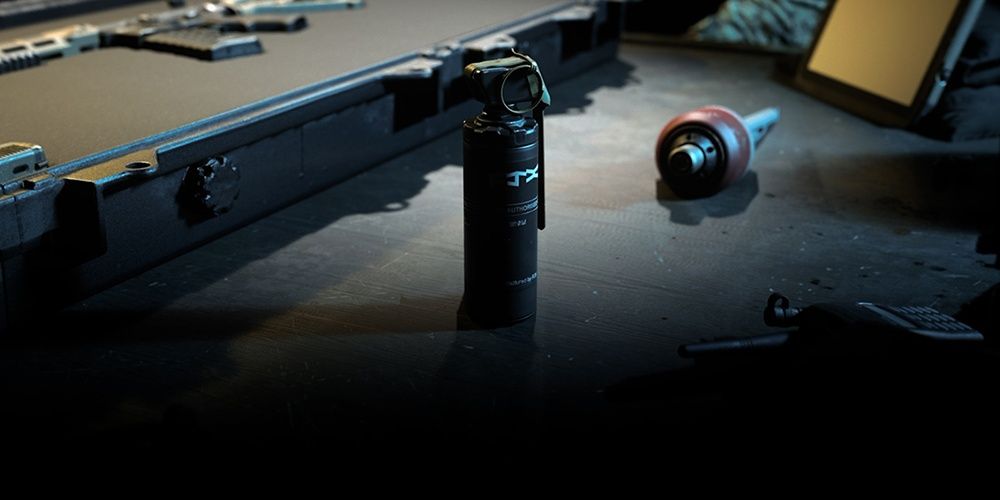 This may be one of the lesser-used grenades in Warzone 2.0, but when players use it, they'll note how effective it can be for them and the team. When it goes off, it can blind enemies and make them deaf. This allows players to rush in and attack. Once this happens, the enemy won't be able to follow up and return fire, but at the same time, players must be quick with the attack.
RELATED: Beginner Tips For Call Of Duty: Warzone 2.0
So if multiple players have this grenade equipped on the squad, they'll be able to hold the enemy somewhat longer. Basically, if players choose to be aggressive, this is the best way to do so. It makes Warzone 2.0 more exciting, and in turn, makes every fight better.
1/6

Stun Grenade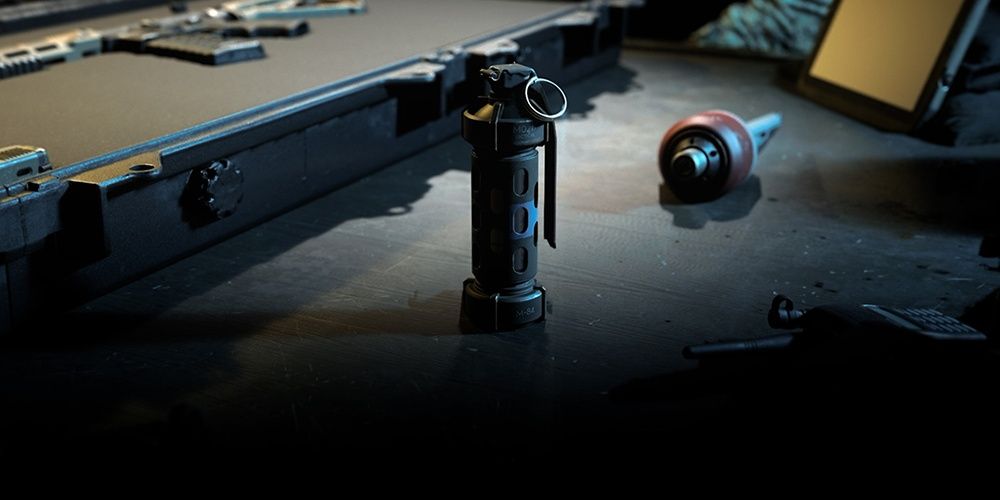 Stun grenades slow down enemies and make their accuracy fall. If players have some of the best rifles in the game, they can take down enemies with ease. Just like the flash grenade, this is a good grenade for players who want to fight more aggressively, because it disorients opponents. It's also a harder grenade for enemy players to counter. If players have the Kastov 74U equipped (one of the fastest guns in both Modern Warfare 2 and Warzone 2.0), they can follow up with a quick and strong attack.
It's a good grenade for players and their team to start an attack, provided they have the upper hand. Even if they don't, they can still pull off a surprise, but should plan before attacking. The stun grenade makes all the firefights easy, as long as players use it sparingly.
Warzone 2.0 is available now on Xbox Series X/S, Xbox One, PS5, PS4, and PC.
bottikcointo
bottikcointo
bottikcointo
bottikcointo
bottikcointo
bottikcointo
bottikcointo
bottikcointo
bottikcointo
bottikcointo
bottikcointo
bottikcointo
bottikcointo
bottikcointo
bottikcointo
bottikcointo
bottikcointo
bottikcointo
bottikcointo
bottikcointo
bottikcointo
bottikcointo
bottikcointo
bottikcointo
bottikcointo
bottikcointo
bottikcointo
bottikcointo
bottikcointo
bottikcointo