Parrying in The Witcher 3 is a vital tool for success. Here's how to use it effectively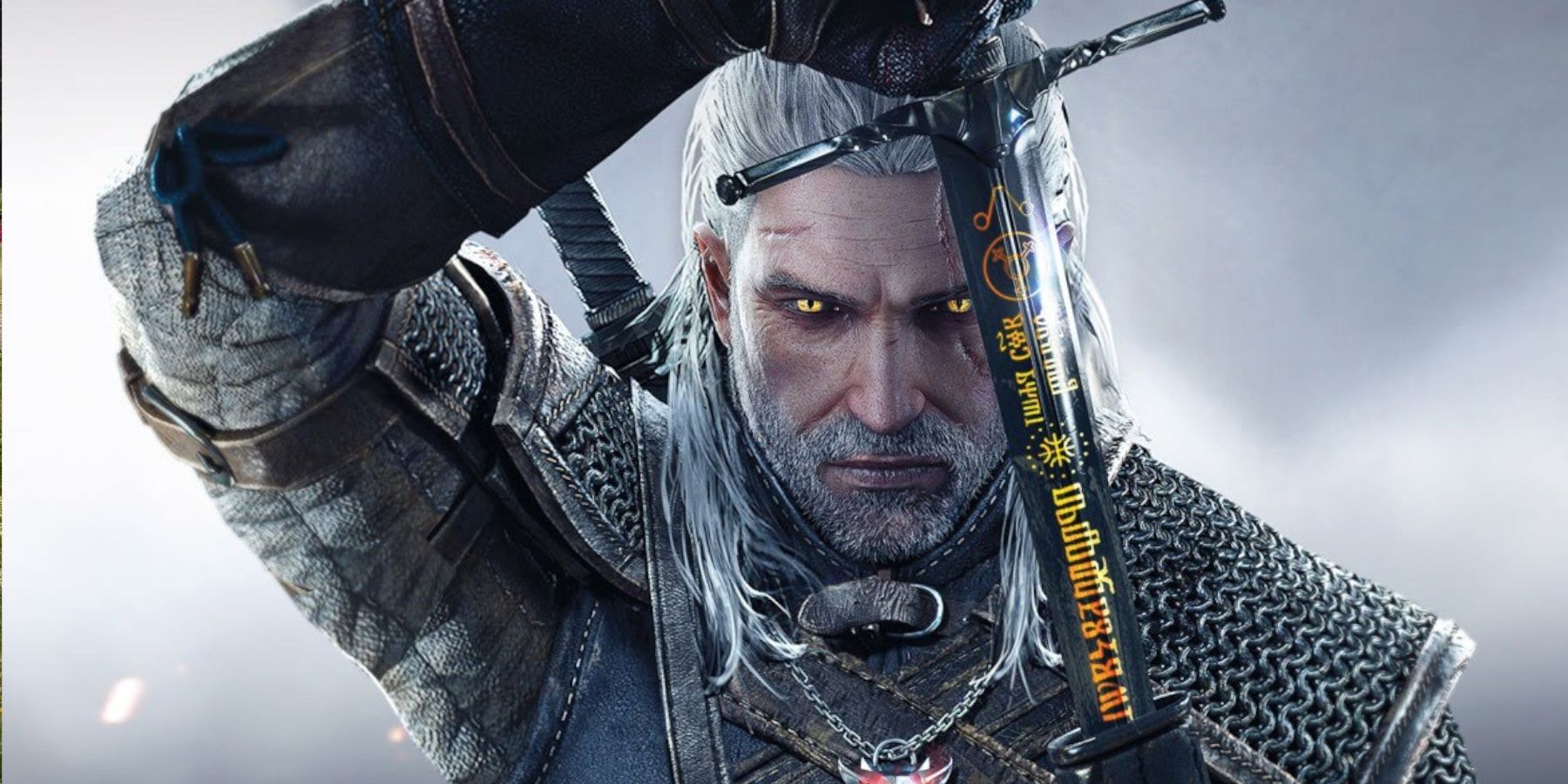 As a warrior traveling the lands fighting bandits and monsters of all shapes and sizes, Geralt has to be adept with a sword in The Witcher 3: Wild Hunt. The combat system isn't as weighty as some games like Dark Souls or God of War, but it represents the speed of a warrior with cat-like reflexes and superhuman strength.
Related: The Witcher 3: Every Alternative Look, Ranked
Geralt's movements and ability to block, parry, and riposte attacks from enemies represent a power fantasy on par with the best in the fantasy genre. The Witcher 3 is a dark fantasy game with more than one way to resolve a problem, but Geralt will more often than not draw his blade when dealing with enemies. For Geralt, combat is like a dance, and defensive moves like counterattacking as much as offensive maneuvers. Knowing when to counter is vital to Geralt's success in a fight. Let's look at how to parry and riposte in The Witcher 3.
How To Parry In The Witcher 3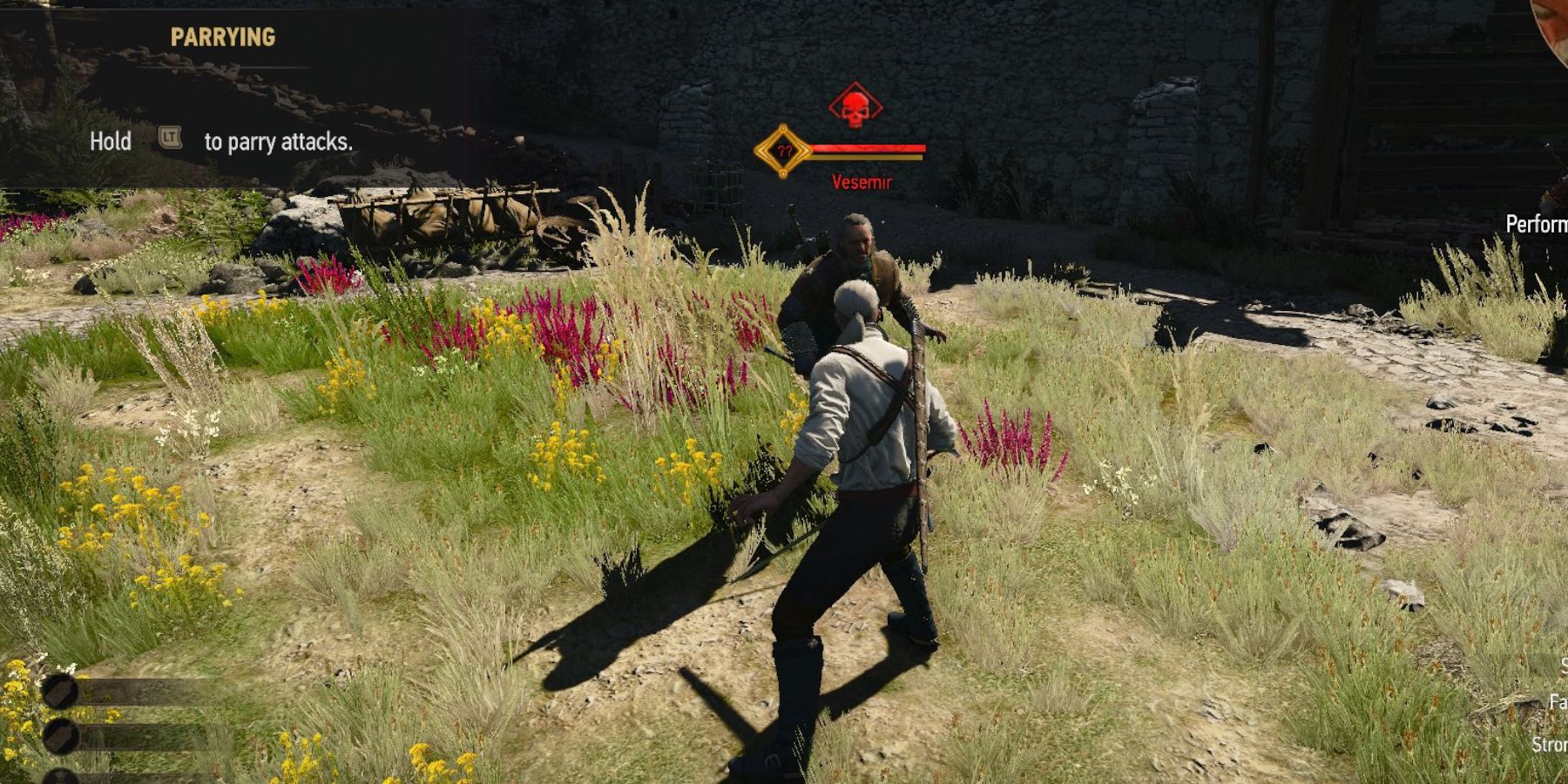 Parrying in The Witcher 3 is one of the most effective ways to win a battle and being well-versed in its timing when combined with the riposte is the best way to defeat surrounding enemies. The dodge roll is good, but getting Geralt to stand his ground and parry incoming attacks is better.
Lock on to the target by clicking the R-Stick.
Hold the L2/LT button when an opponent attacks to execute a parry.
It's a form of blocking that can mitigate an enemy's attack or reduce the damage in The Witcher 3's combat.
Be wary of enemies surrounding Geralt, as he can be vulnerable from the back.
Geralt can switch Signs when players hold the L2/LT button by pressing the left and right buttons on the D-Pad.
How To Riposte In The Witcher 3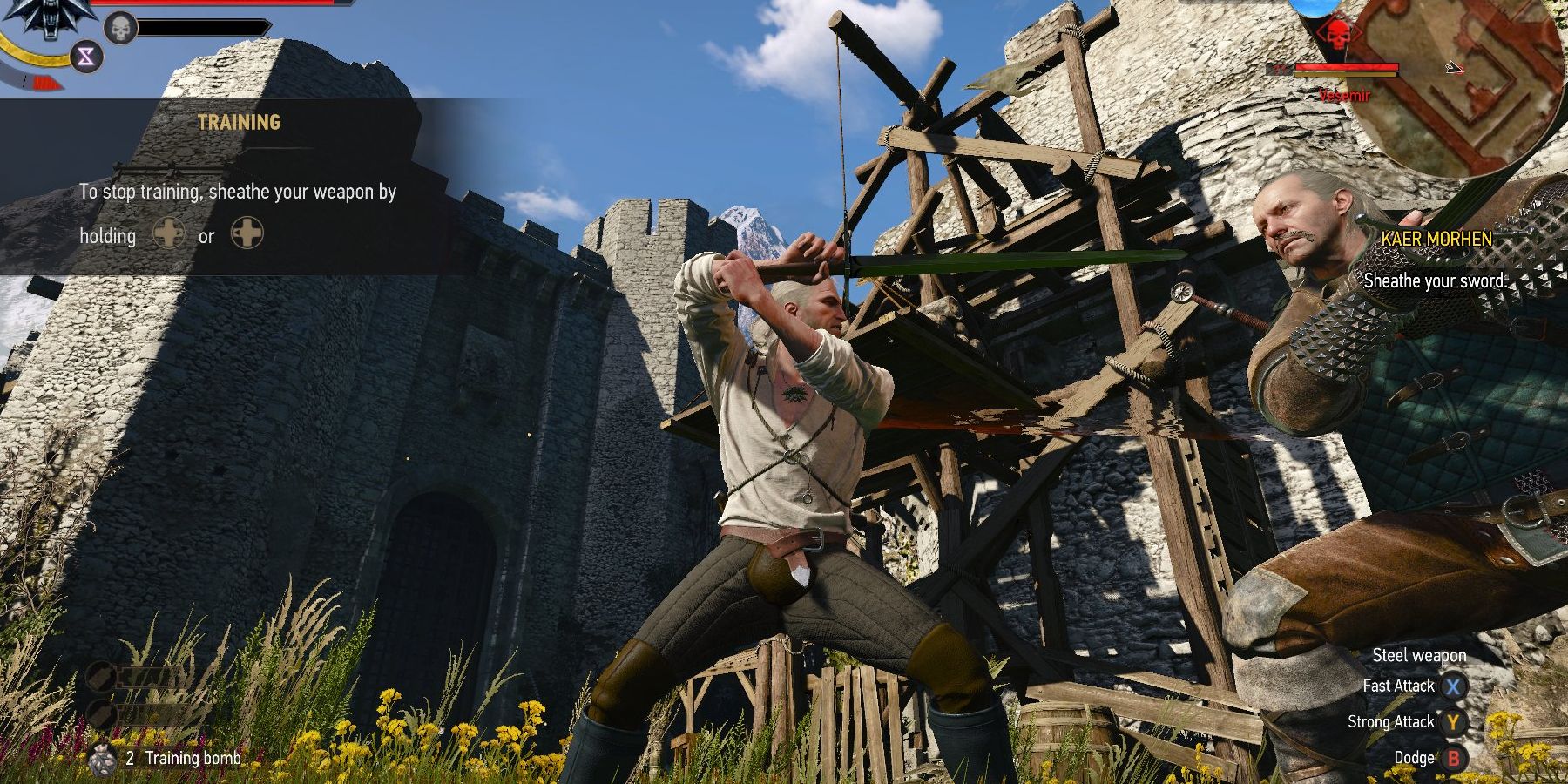 The riposte in The Witcher 3 is a counterattack that will stun an enemy when timed correctly.
Press the parry button (L2/LT) just before an enemy's weapon makes contact.
A successful parry will depend on the timing. There's a small window of around a second.
Follow up with an attack for extra damage.
Human enemies are more predictable than monsters in The Witcher 3.
Geralt is unable to riposte when holding something in his left hand.
Geralt can't parry heavy two-handed weapon users.
Mix it up with dodges, rolls, and counterattacks when dealing with multiple enemies.
Geralt's Best Abilities For Parrying And Counterattacks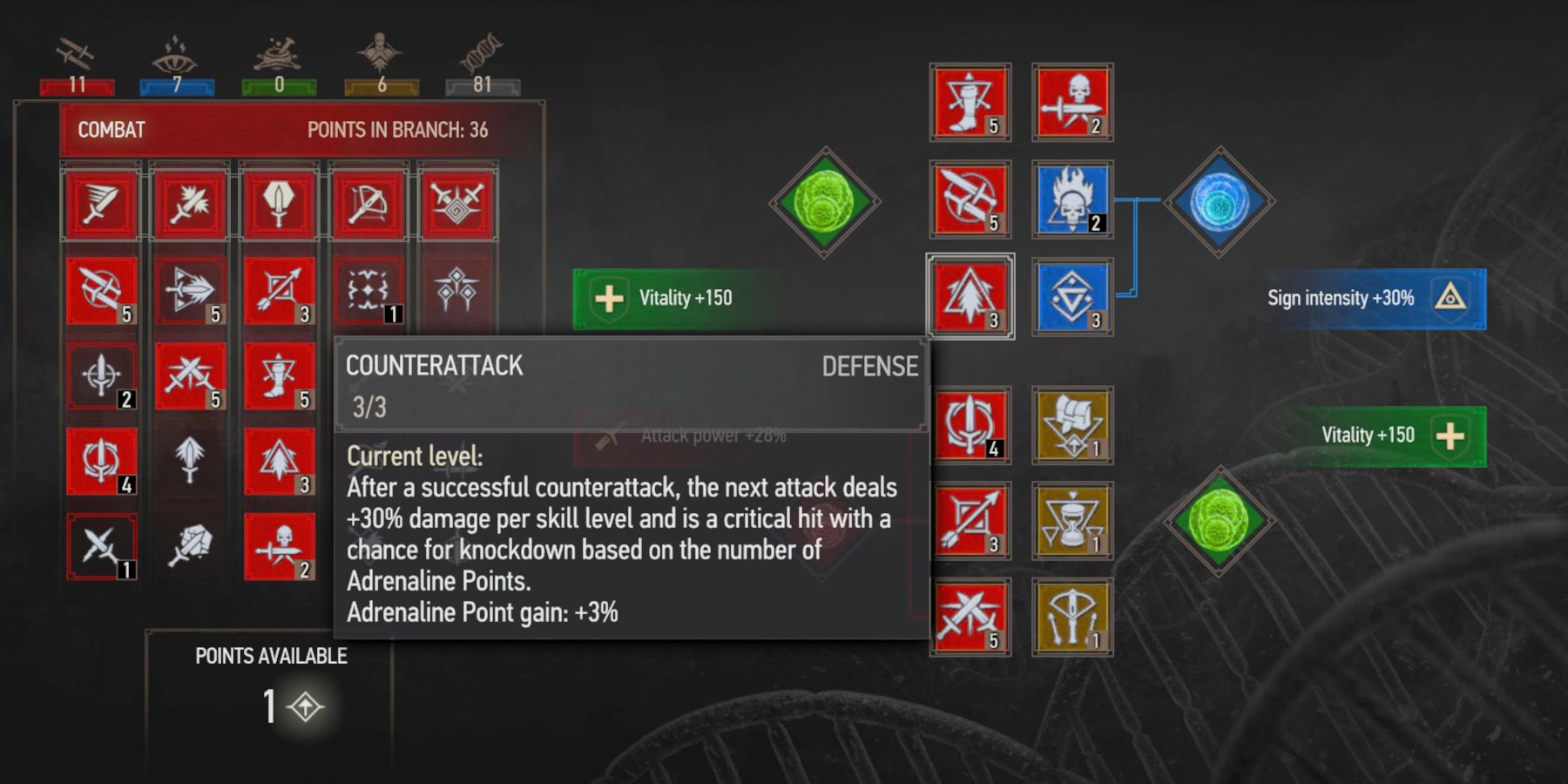 Counterattack – after a successful counter, Geralt's follow-up attack will deal up to 30% more damage.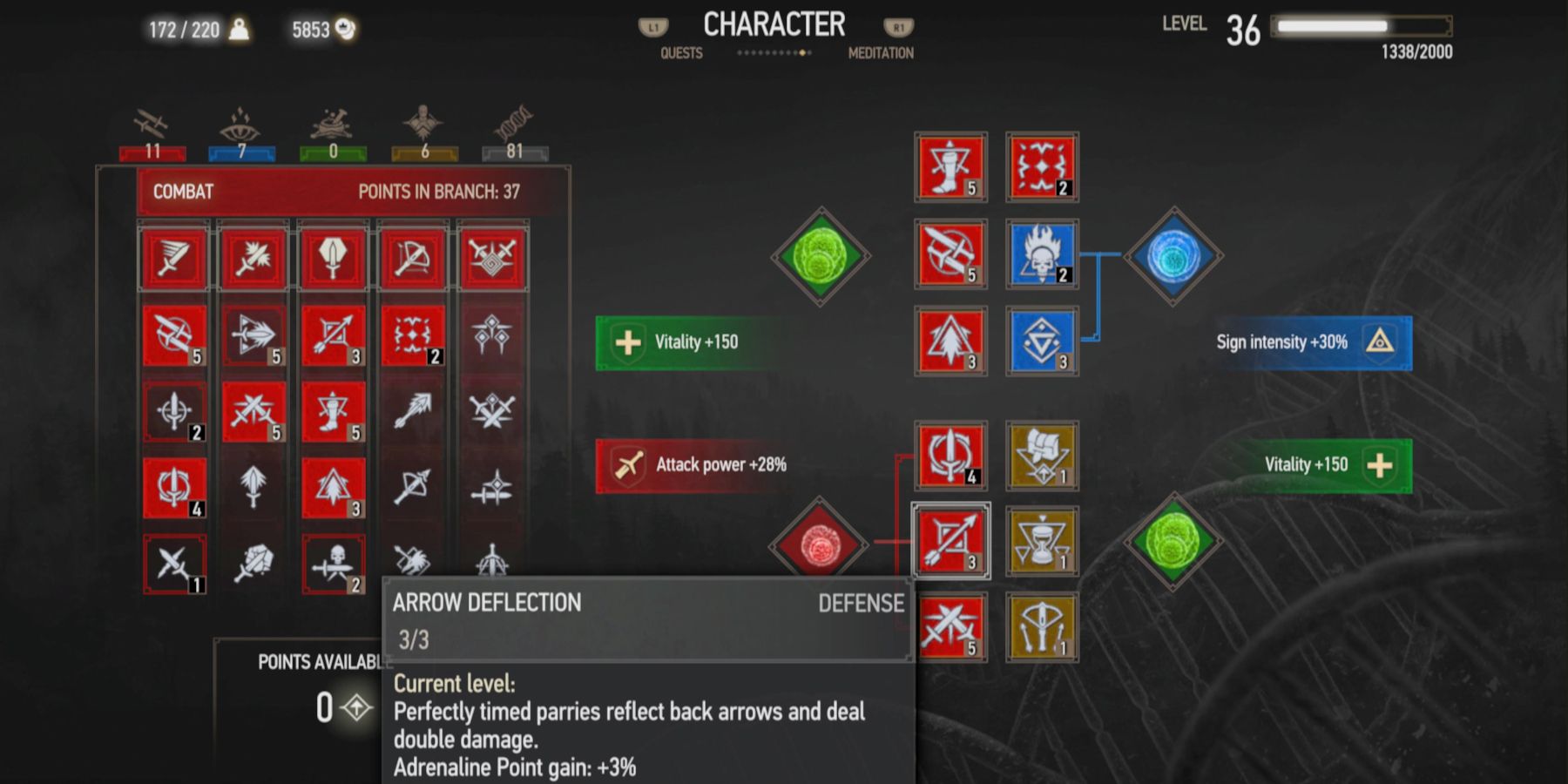 Arrow Deflection – Perfectly timed parries will reflect arrows and deal double the damage.
Muscle Memory – Fast attacks deal up to 25% more damage. Fast attacks are safer than strong attacks after a successful counter.
The Witcher 3: Wild Hunt is available now for the PC, PS4, Switch, and Xbox One. The PS5 and Xbox Series X/S versions launching in December 2022.
bottikcointo
bottikcointo
bottikcointo
bottikcointo
bottikcointo
bottikcointo
bottikcointo
bottikcointo
bottikcointo
bottikcointo
bottikcointo
bottikcointo
bottikcointo
bottikcointo
bottikcointo
bottikcointo
bottikcointo
bottikcointo
bottikcointo
bottikcointo
bottikcointo
bottikcointo
bottikcointo
bottikcointo
bottikcointo
bottikcointo
bottikcointo
bottikcointo
bottikcointo
bottikcointo