Stardew Valley is a robust farming simulator with plenty of friends to meet, characters to romance, and of course: crops to cultivate. Each season in the game brings new crops and seasonal events that make every in-game month feel like exploring a new adventure. Fall is the perfect time for players looking to make the most bank on their crops, as some of the most expensive crops can be harvested during this season.
RELATED: RPGs With The Best Romances, Ranked
Whether players are looking for ways to maximize their profits during the fall, or are new farmers looking to get the basics, there are plenty of crops in Stardew Valley for all kinds of players.
Updated on November 24, 2022, by Anastasia Maillot: Stardew Valley may not be receiving any more updates as ConcernedApe focuses all of their energy on the Haunted Chocolatier game. That being said, the game shows no sign of being any less loved by fans and the community. It's one of those grindy, yet relaxing games that players tend to come back to time and time again, and for those who care about efficiency as well as making the right choices for the farm, choosing the right crops to grow each season is key. Fall, right before the farming break of winter, is a plentiful season for any Stardew Valley farmers. A table has been added to show the growth time of the best fall crops of Stardew Valley from shortest to longest.
All Fall Crops & Their Growth Times
| Crop Name | Growth Time |
| --- | --- |
| Bok Choy | 4 days |
| Wheat | 4 days |
| Eggplant | 5 days |
| Beet | 6 days |
| Amaranth | 7 days |
| Cranberries | 7 days |
| Artichoke | 8 days |
| Sunflower | 8 days |
| Yam | 10 days |
| Grape | 10 days |
| Fairy Rose | 12 days |
| Pumpkin | 13 days |
| Corn | 14 days |
| Sweet Gem Berry | 24 days |
Source: Stardew Valley Wiki
14/14

Wheat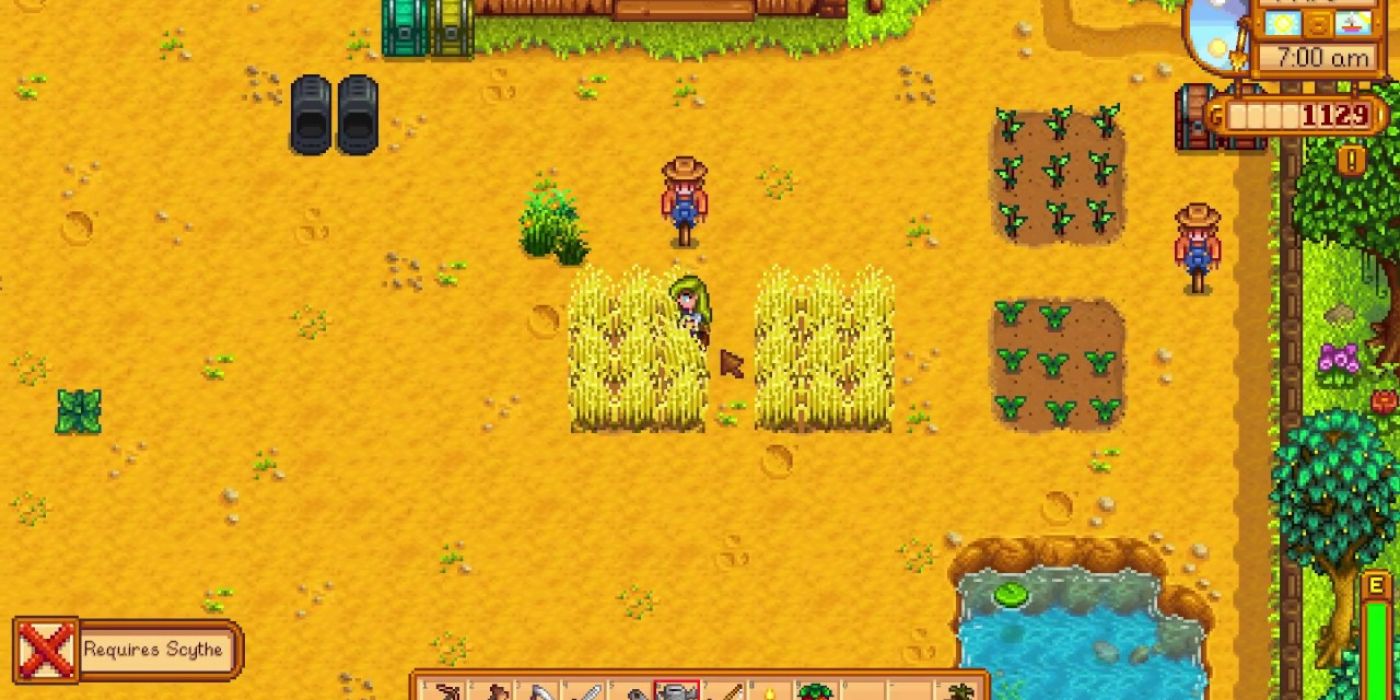 How To Get:
Pierre's Store or JojaMart

Selling Price Range:
25-50g
Wheat is an essential crop for any farmer in Stardew Valley no matter their experience level. While only worth 25g, wheat can be ground into flour which can be used in many tastes dishes and baked goods from simple dishes to the more complicated.
Wheat also grows during two seasons, so the harvest and growth period for it can be maximized. However, it needs to be replanted, which can make it generally a hassle to have the farmland full of. It's a nice crop to have on the side for utility, but it's not great for profit.
13/14

Sunflower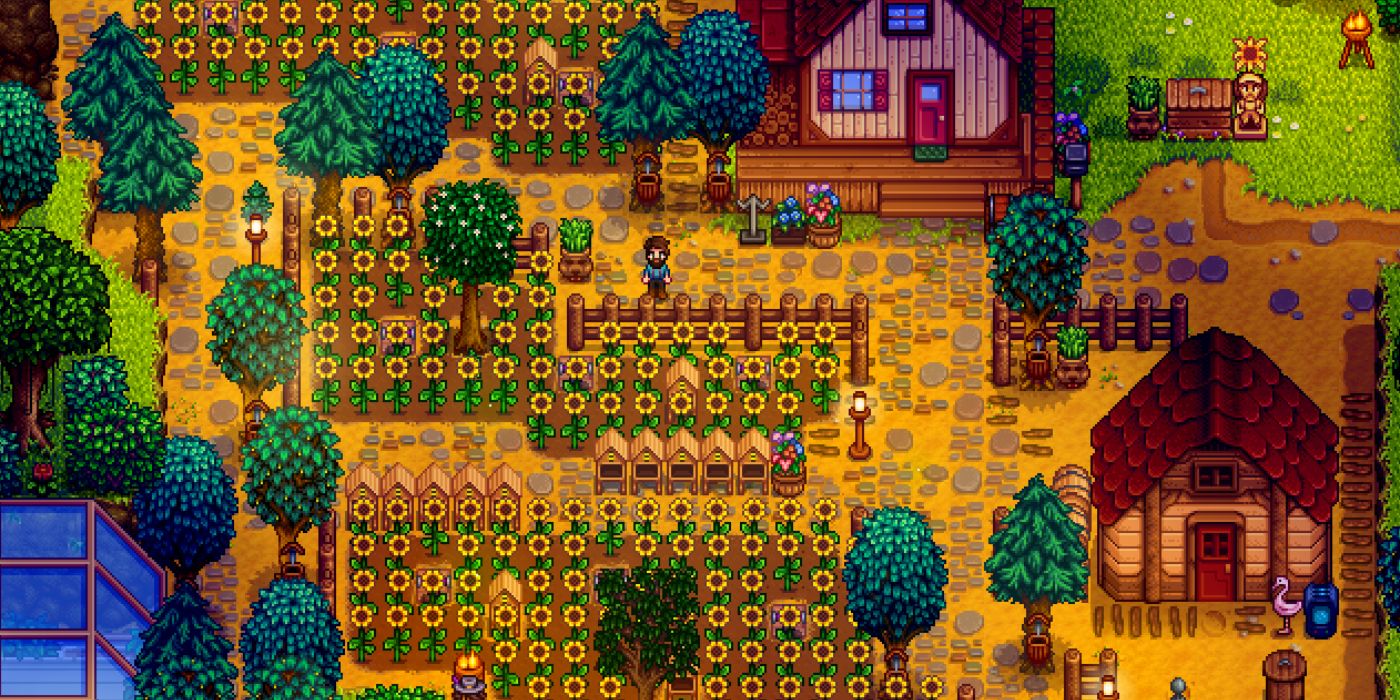 How To Get:
Pierre's Store or JojaMart

Selling Price Range:
80-160g
Sunflower seeds are an expensive investment to make in Stardew Valley. Farmers need to carefully manage their budgets if they want to grow these beautiful flowers that make great gifts for most of the NPCs in-game.
RELATED: The Highest-Rated Nexus Mods For Stardew Valley
Sunflowers only make an 80g base profit from seeds worth 200g, but when harvested, sunflowers drop more seeds. The seeds can also be used to make cooking oil, which is needed to create recipes in the kitchen. While sunflowers can be grown for both summer and fall, they're not the greatest choice.
12/14

Corn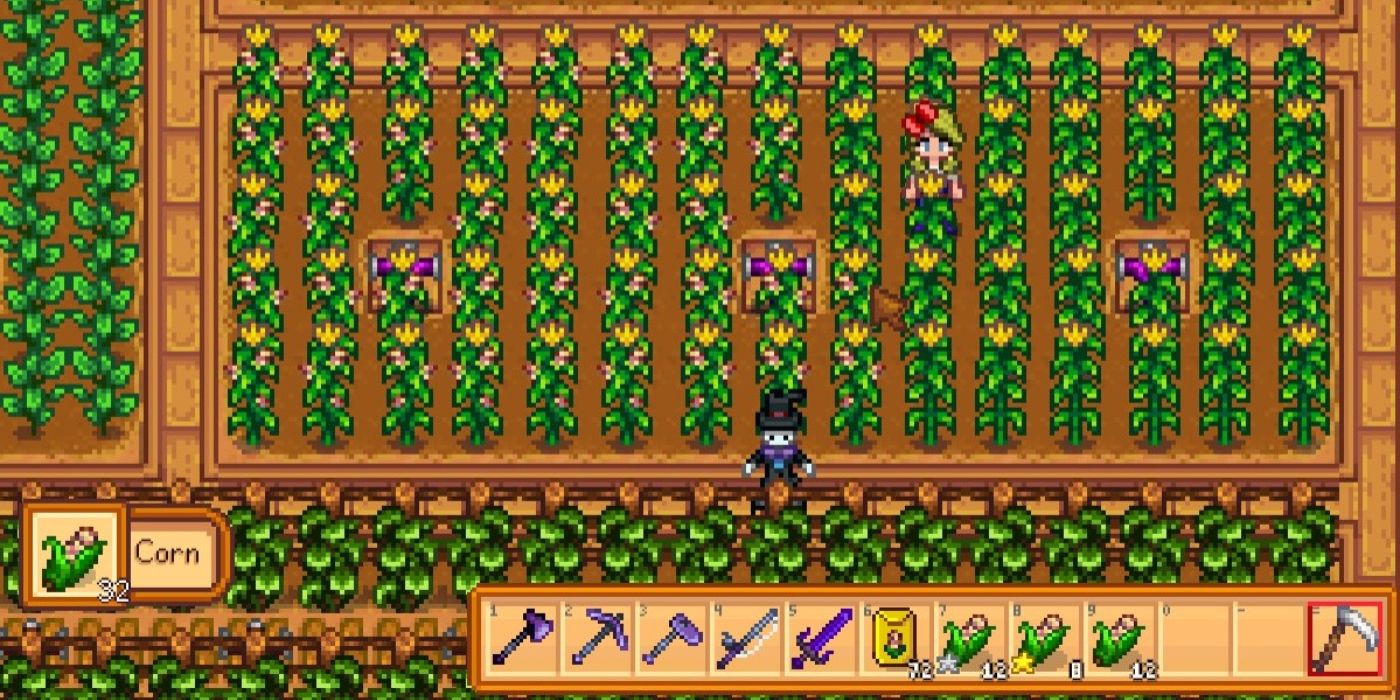 How To Get:
Pierre's Store or JojaMart

Selling Price Range:
60-100g
This multi-season crop is essential for farmers starting out in the game. While there are better, multi-harvest crops to cultivate on the farm, corn lasts from summer through fall. Worth only 50g, corn is a good crop to invest in due to its longevity.
Corn is mainly used to make cooking oil at an Oil Maker, but since cooking oil isn't needed in bulk by the player and there are better items like truffles to turn into oil, it's not the best investment.
11/14

Beet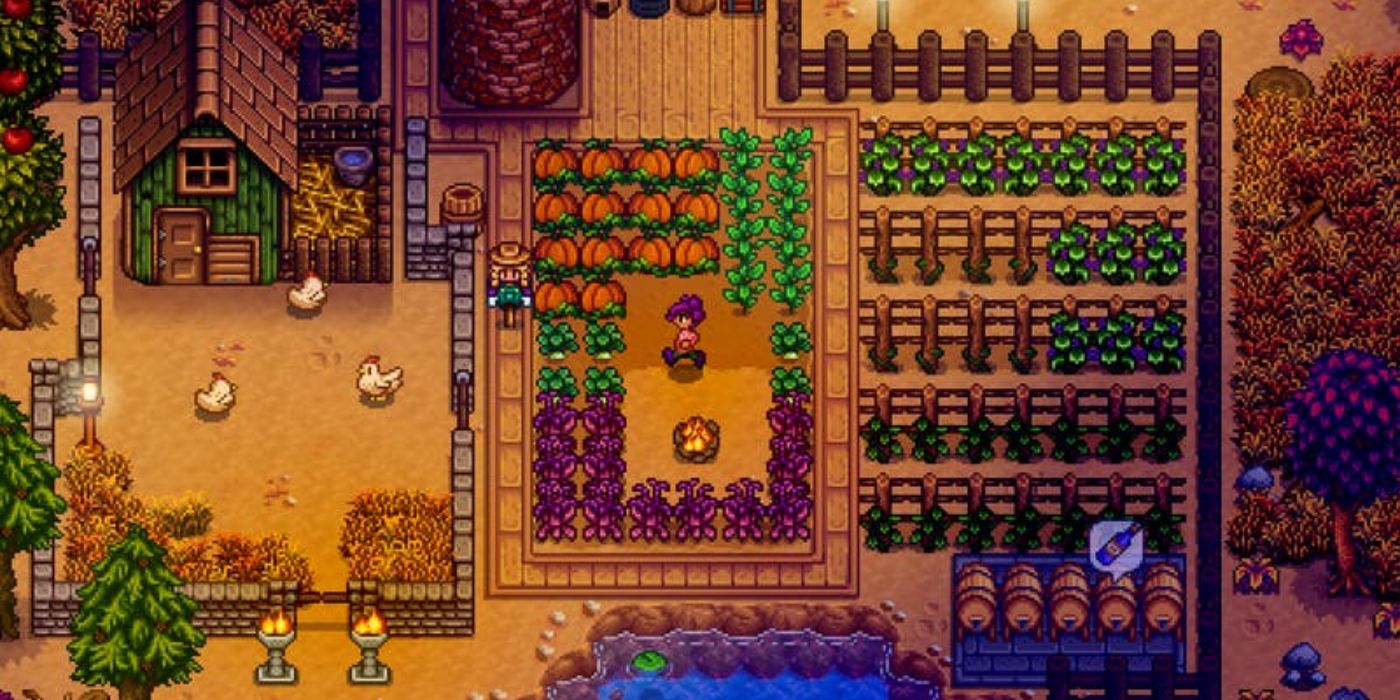 How To Get:
Oasis Store in Calico Desert

Selling Price Range:
100-200g
Beets are a reliable crop whose seeds are only worth 20g. This makes their profit of 100g a great investment. However, Beets take 6 days to grow, meaning they can only be harvested a few times throughout the fall.
Beets are also limited in availability since their seeds can only be purchased from Sandy's store in Calico Desert. The player will have to wait until they can fix the bus to have access to it and a few other special crops.
10/14

Amaranth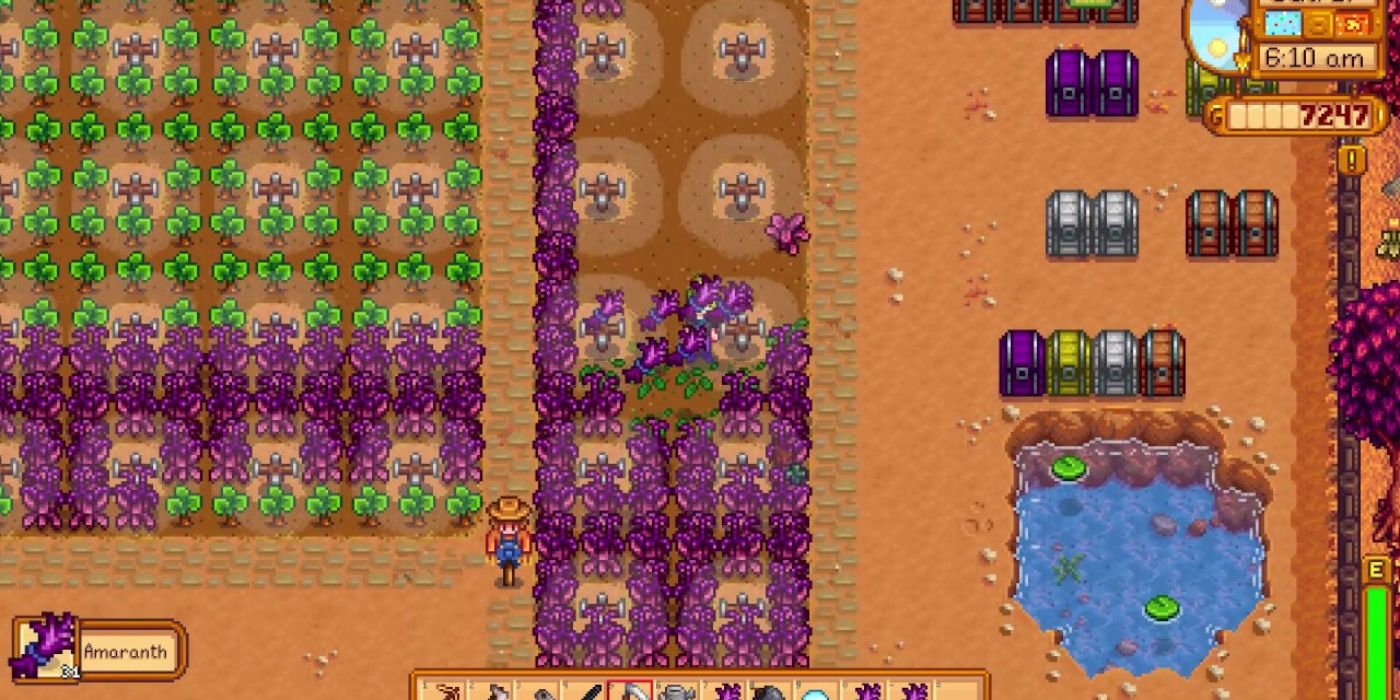 How To Get:
Pierre's Store and JojaMart

Selling Price Range:
150-300g
Similar to beets, amaranths are only harvestable a few times a month but are worth quite a decent amount. Their selling price is 150g and is a crop used to make juice as well as a great gift for friends. If players are looking to grow closer to the inhabitants of Stardew Valley, Amaranth is a decent crop to grow.
Amaranth is also used in a side quest with Marnie, so it's good to have some on hand during the first year of the game.
9/14

Fairy Rose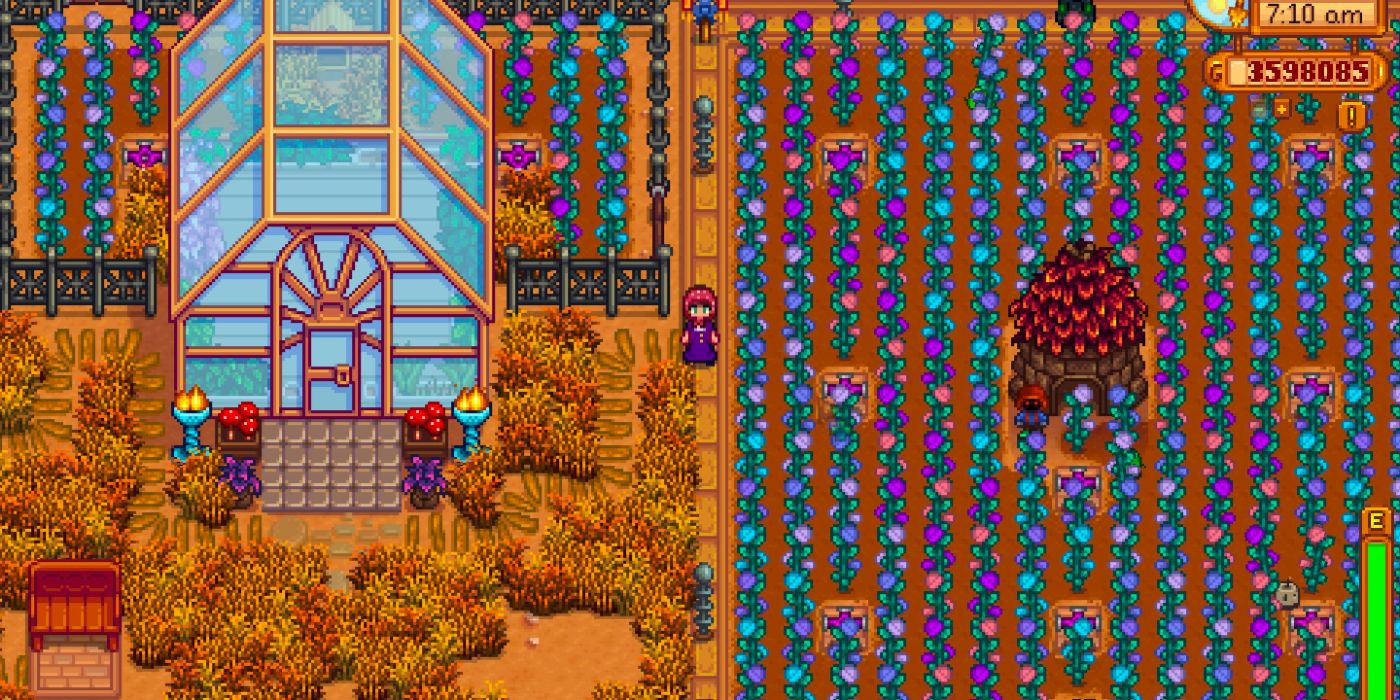 How To Get:
Pierre's Store and JojaMart

Selling Price Range:
290-580g
This beautiful pink plant is another lovely gift for players to distribute to their favorite friends in the valley. Fair rose seeds are quite expensive, costing 200g a seed and selling for 290g when fully grown at base price.
RELATED: Stardew Valley: The Best (& Worst) Romances
The investment could be worth it if farmers have high-quality fertilizer, or the money to splurge on growing gifts for their friends. Fairy rose is also incredibly useful when making flavored honey, with fairy rose honey having the highest selling price. Make sure to plant fairy rose close to bee houses.
8/14

Eggplant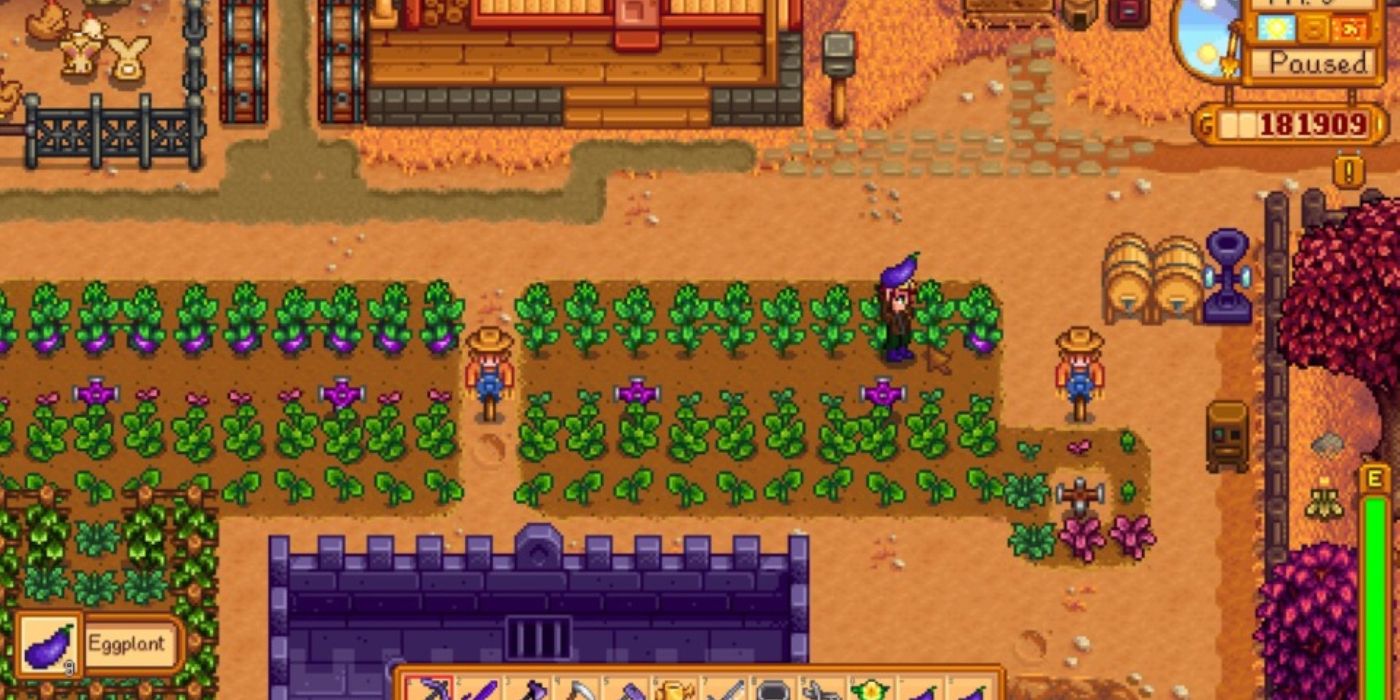 How To Get:
Pierre's Store and JojaMart

Selling Price Range:
60-120g
Eggplant is one of the autumnal plants that once it's planted and fully grown can be re-harvested after a few days. Each eggplant goes for 60g and only takes 5 days to regrow. This makes the crop a worthy investment for farmers looking to turn a quick profit.
Eggplants are also a decent choice for any cooks out there, as they can be used to make the Survival Burger and Eggplant Parmesan dishes. Moreover, eggplant is required for the Fall Crops Bundle in the Community Center, so it should be one of the first choices of a player planning to complete the bundles as soon as possible.
7/14

Bok Choy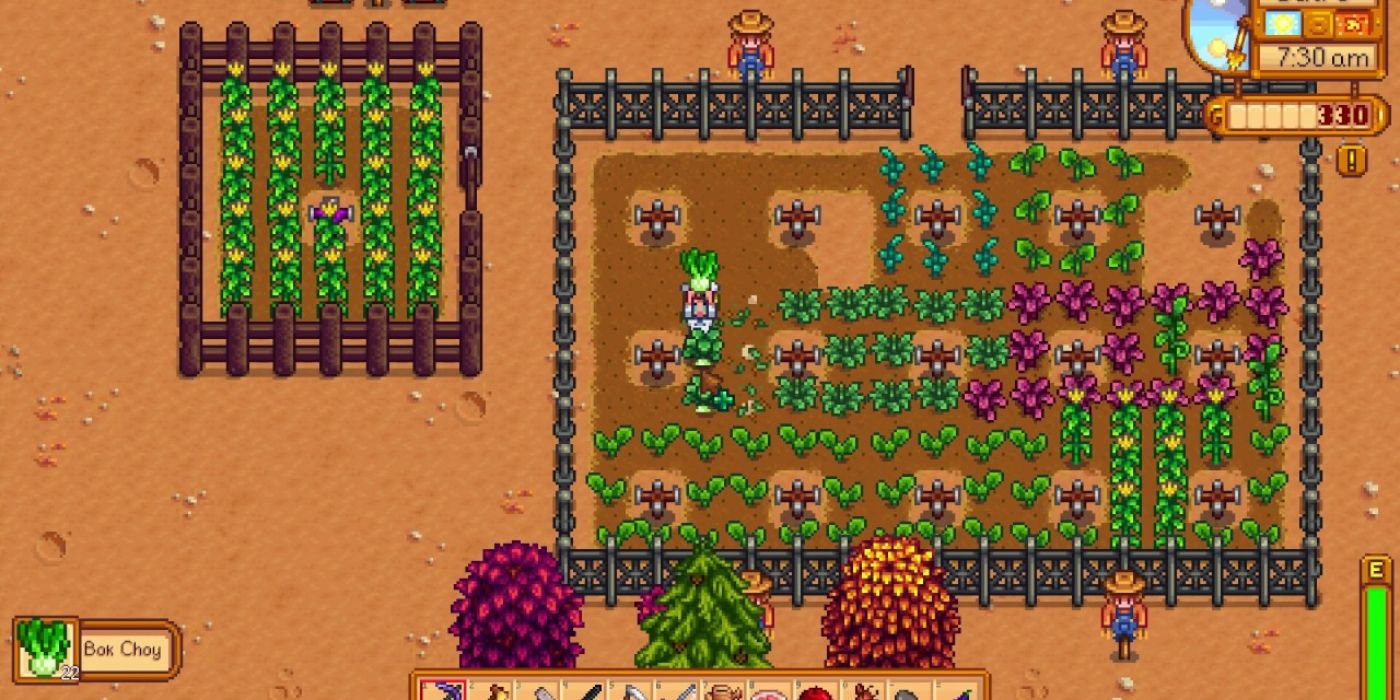 How To Get:
Pierre's Store and JojaMart

Selling Price Range:
80-160g
Bok Choy is another crop like the eggplant that doesn't take very long to grow. Harvestable in just 4 days, Bok Choy is a great plant for fast-paced farmers needing money fast. This crop costs 50g but turns a profit of 80g at the lowest rarity.
Although Bok Choy isn't used in any of the Community Center bundles, it does see use in the Super Meal dish, the recipe of which can be acquired by befriending Kent. The Super Meal provides a ton of maximum energy and a speed boost, so planting a few Bok Choys for this recipe isn't a bad idea.
6/14

Yam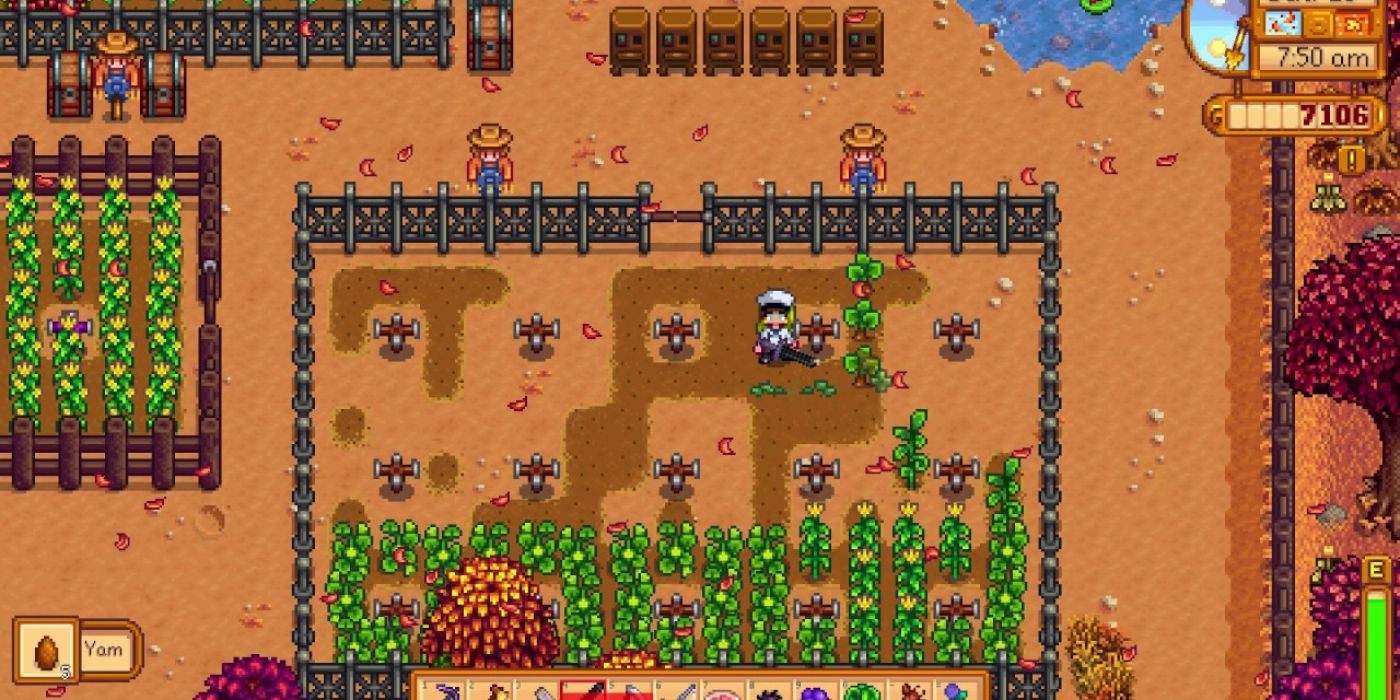 How To Get:
Pierre's Store and JojaMart

Selling Price Range:
160-320g
Yams are a great autumnal substitute for potatoes that grow in the spring. Worth 160g, yams are only harvestable twice throughout fall. If players want to make a plentiful harvest of yams during the fall, they're going to have to plant quite a large amount of yams.
The classic yam is required for players to complete the Fall Crops bundle located at the Community Center, so they'll want to plan this as soon as possible if they plan on finishing the bundles quickly. Yams are also used to make Glazes Yams and Autumn's Bounty dishes. The latter gives a great boost to Foraging and Defense.
5/14

Grape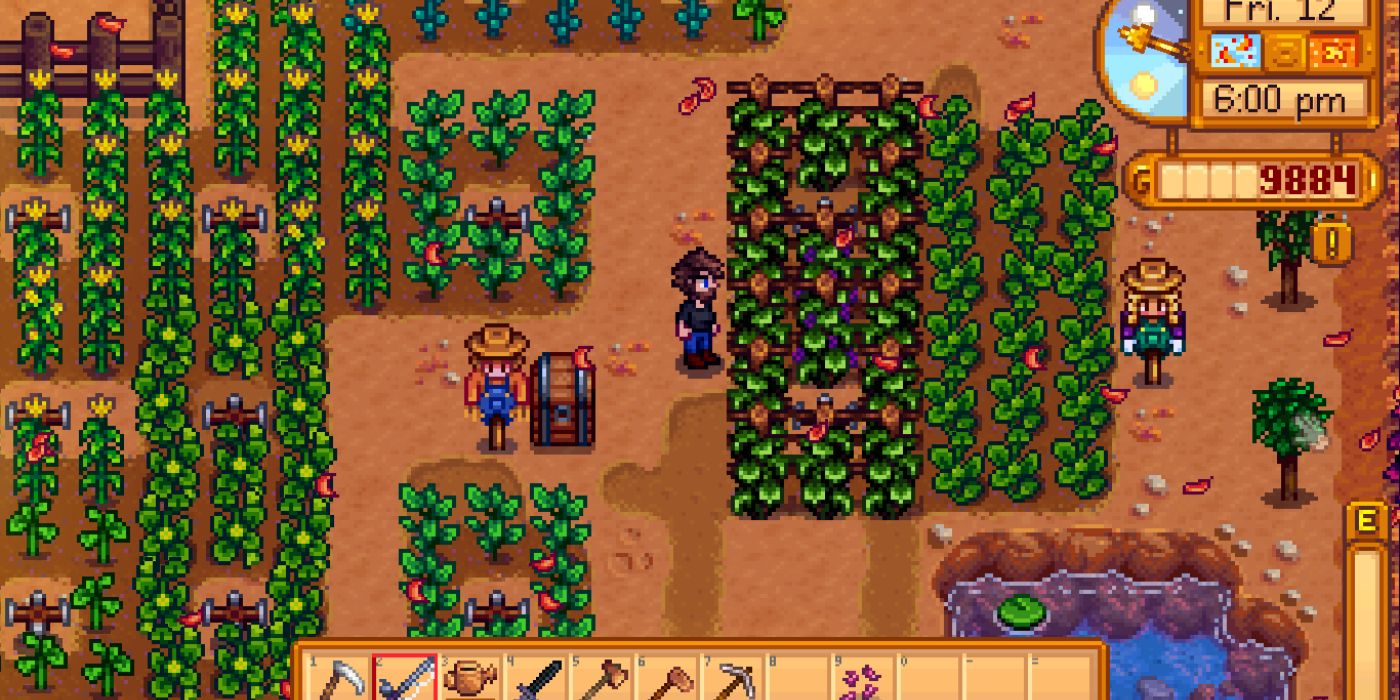 How To Get:
Pierre's Store or JojaMart

Selling Price Range:
80-160g
Grapes are an expensive seed to buy, but once fully grown are an incredible investment. While grapes take 10 days to fully mature, they're harvestable every three days throughout the fall, with each grape worth 80g! Grapes can also be fermented into wine, which can sell for way more!
Note that grapes are sold on a trellis, which means they need to be planted in specific patterns for the player to have access to them. Make sure to leave some space so that each trellis can be accessed by the character at least from one side.
4/14

Cranberries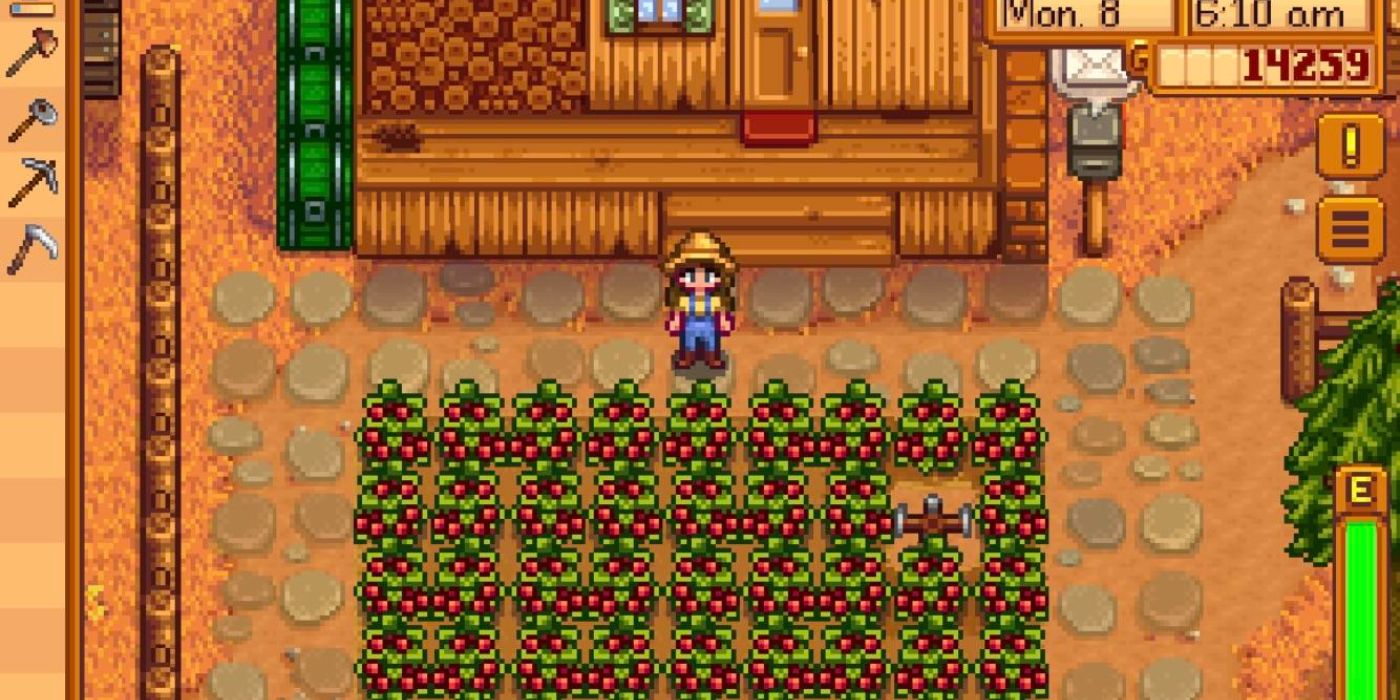 How To Get:
Pierre's Store or JojaMart

Selling Price Range:
75-150g
Cranberries are another crop that regrows all on its own. The bonus for taking the time to grow cranberries is each plant gives players two cranberries, doubling the normal profit of 75g per cranberry to 150g.
RELATED: Stardew Valley: The Best Crops To Make Money
They also only take 5 days to grow, so they're harvestable a decent amount of times throughout the month. Cranberries are the best fall crop to save for kegs, and they make decently-priced wine. For first-year farmers, they are a powerful choice for making a profit before getting access to starfruits and ancient seeds.
3/14

Artichoke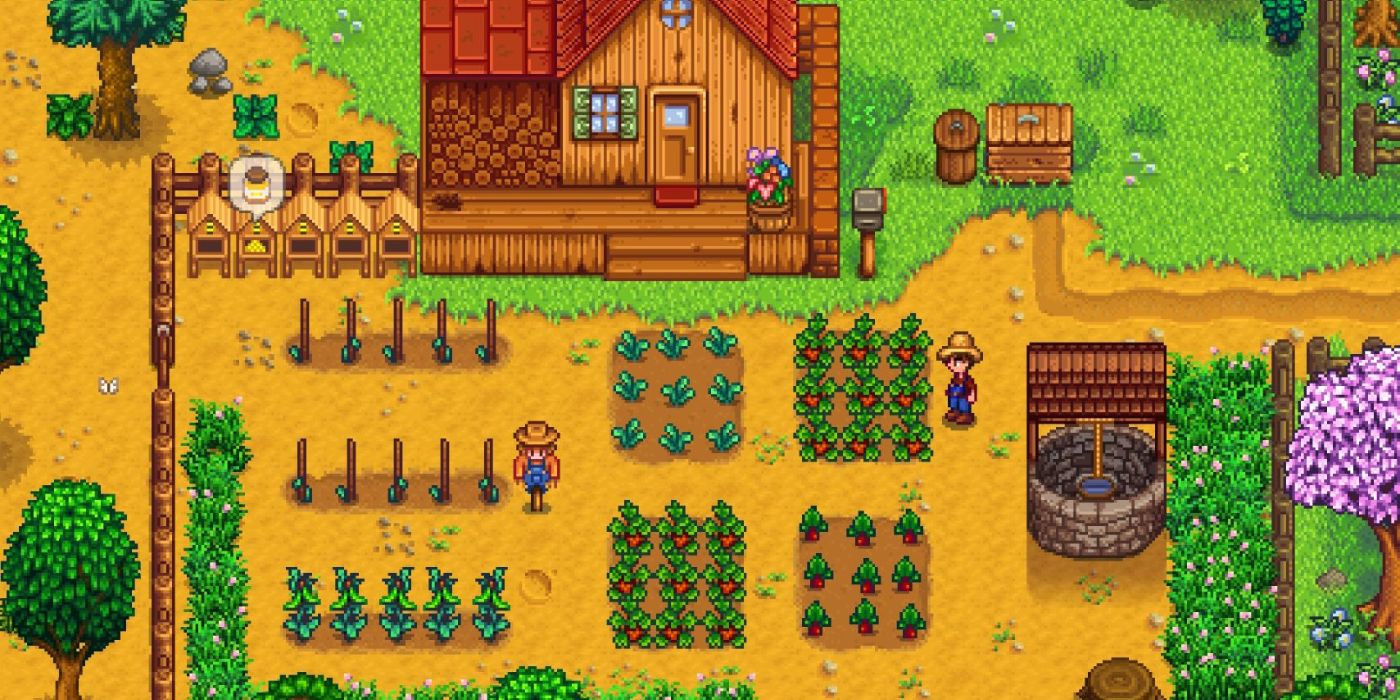 How To Get:
Pierre's Store

Selling Price Range:
160-320g
Similar to yams, artichokes can only be harvested a few times throughout the season, but they're worth slightly more. Coming in at 160g and three harvests, artichokes are a quicker investment for farmers looking for a similar experience from growing yams, as artichokes take fewer days to grow.
The artichoke isn't important for any bundles, luckily, but it does appear in two recipes. It can be used to make the simple Artichoke Dip or the Super Meal which is learned from a recipe sent over by Kent once he's befriended. The Super Meal boosts speed and maximum energy, so it might be worth having a few artichokes in storage just for it.
2/14

Pumpkin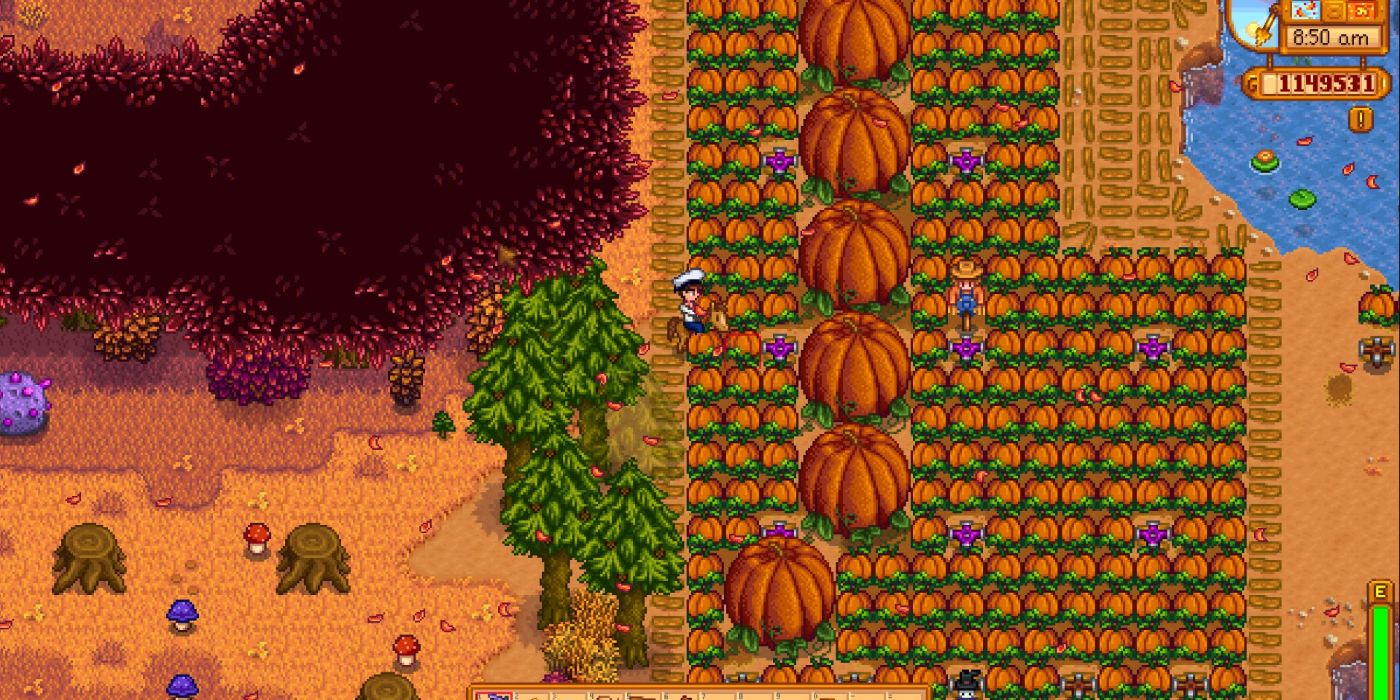 How To Get:
Pierre's Store and JojaMart

Selling Price Range:
320-640g
The most recognizable crop of the fall is, of course, pumpkins! Pumpkins take a long time to grow, but they're worth 320g when fully cultivated. Pumpkin seeds are only 100g, so there's a profit of 220g, and that's not even counting farmers who use fertilizer.
RELATED: Stardew Valley Mods That Make The Game Even Better
Pumpkins, like cauliflower and melons, have the chance of growing into giant crops which can yield a dozen or more pumpkins when harvested with an axe.
1/14

Sweet Gem Berry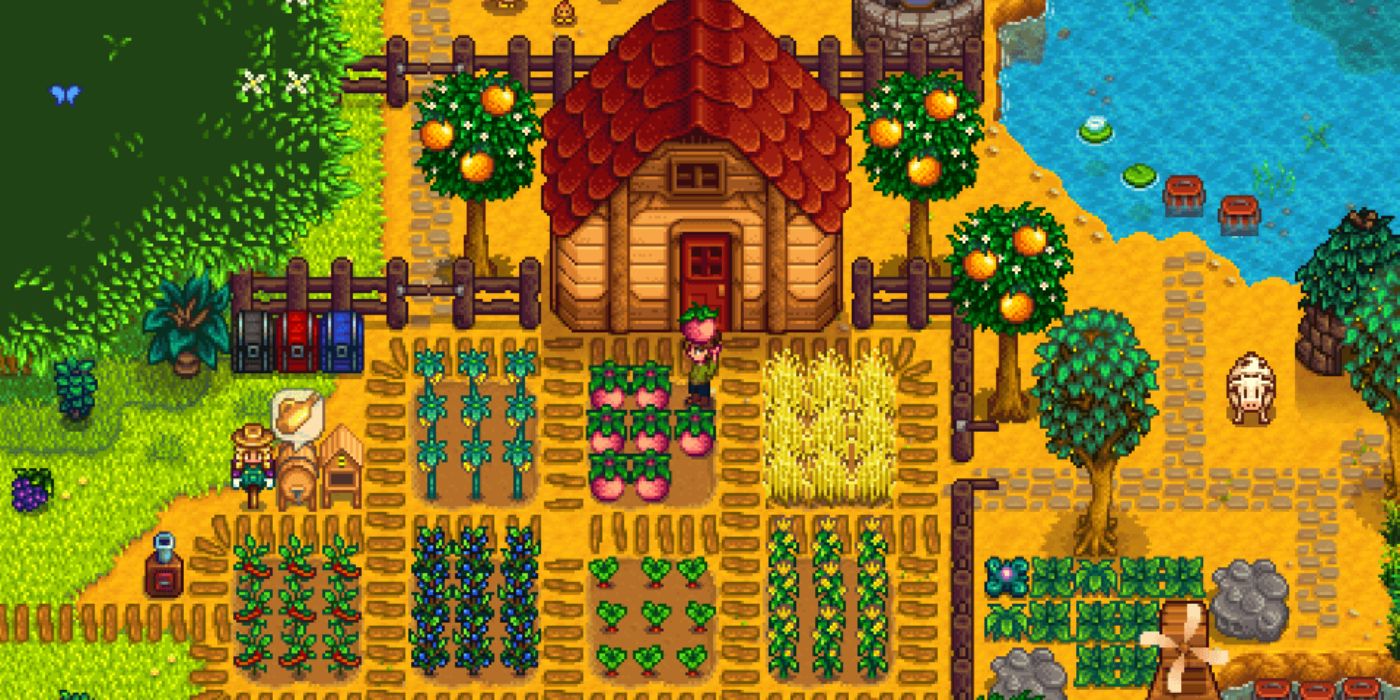 How To Get:
Traveling Cart

Selling Price Range:
3,000-6,000g
The single most profitable crop in the fall has to be sweet gem berries. Neither a fruit nor a vegetable, this mysterious crop grows from a rare seed worth 1,000g but can be sold for 3,000g. These seeds take 24 days, almost a whole month, to grow in-game. But the wait is worth it for farmers willing to be patient.
Sweet gem berries can only be bought in limited quantities from the Traveling Cart, so accumulating a bunch of them will take a lot of time and money. That said, they're a worthy investment towards mid and late-game. They don't need to be refined and can't be eaten, which means they're simply sold as they are.
Stardew Valley was released on February 26, 2016, and is available on PC, PlayStation 4, Xbox One, Nintendo Switch, PlayStation Vita, Android, and iOS.
MORE: Surprising Tips For Stardew Valley Most Players Don't Know
bottikcointo
bottikcointo
bottikcointo
bottikcointo
bottikcointo
bottikcointo
bottikcointo
bottikcointo
bottikcointo
bottikcointo
bottikcointo
bottikcointo
bottikcointo
bottikcointo
bottikcointo
bottikcointo
bottikcointo
bottikcointo
bottikcointo
bottikcointo
bottikcointo
bottikcointo
bottikcointo
bottikcointo
bottikcointo
bottikcointo
bottikcointo
bottikcointo
bottikcointo
bottikcointo