In a viral clip, a professional wrestler named Big Game Leroy makes fans laugh as he plays the Nintendo Switch during a match.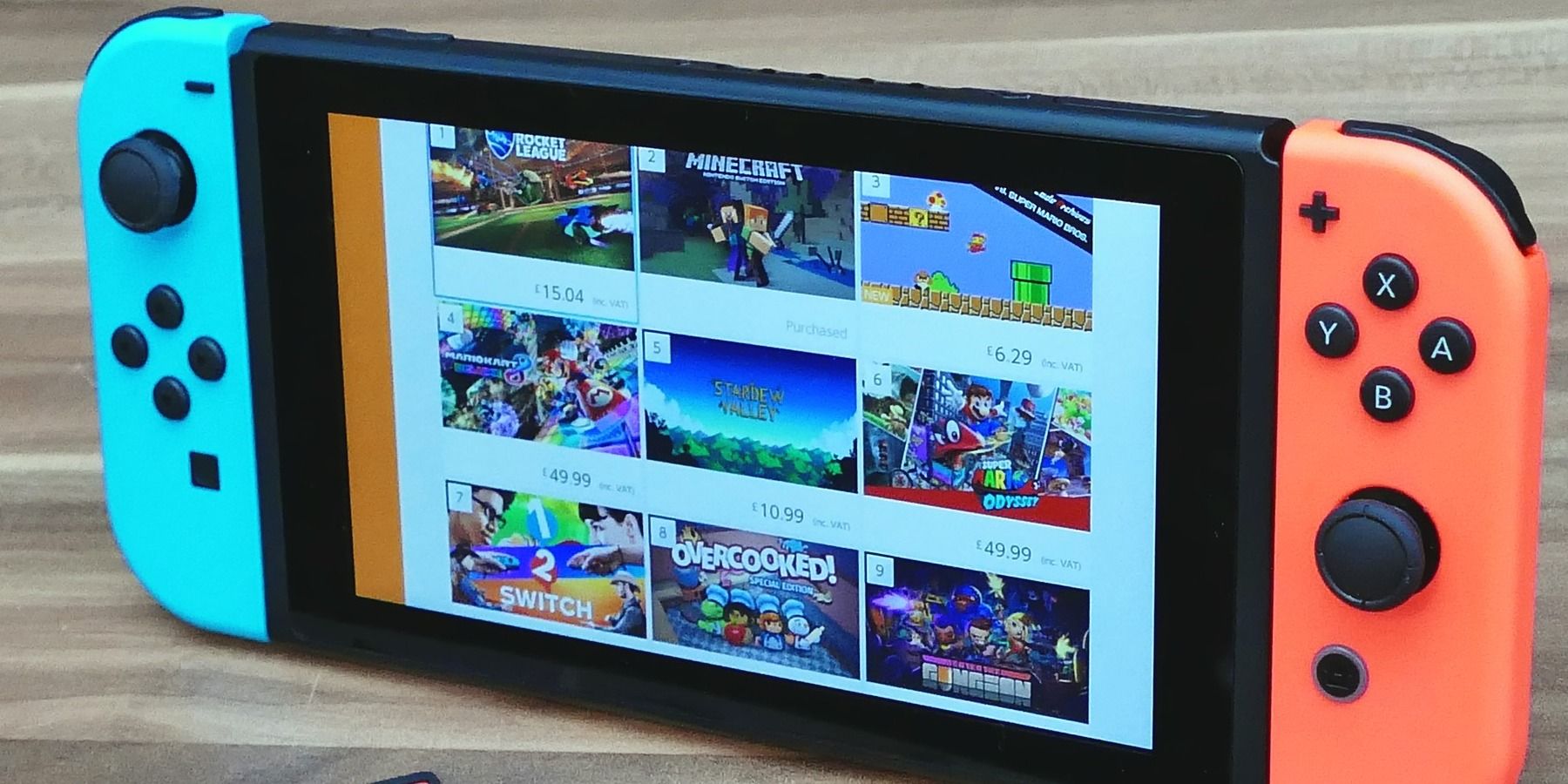 A professional wrestler recently went viral after a clip of him playing a Nintendo Switch during a match was shared on social media. The wrestler, named Big Game Leroy, is known for his video game-inspired gimmick, and he was also recently recognized in Pro Wrestling Illustrated's (PWI) annual top 500 list.
Pro wrestlers, both in the indie scene and big companies such as WWE and AEW, always have unique gimmicks. Just like in any storytelling medium, wrestling has good guys (face) and bad guys (heel). Whatever side a wrestler is on, their gimmick should reflect their character work. Sometimes, they can be funny and over the top.
RELATED: Animal Crossing: New Horizons Player Turns Home Into American Diner
In the case of indie wrestler Big Game Leroy, he uses video game references in his gear and move set. One of the funniest things about his character is playing the Switch during matches. In a Twitter clip uploaded by DS Ring the Belle, Leroy is seen avoiding a clothesline and drop-kicking his opponent while holding his Switch. He said in a separate tweet that he was playing Smash Bros. Bringing a Switch to a wrestling match can be dangerous, but Leroy said that he was using a durable Satisfye case to protect his device.
Fans seemed to enjoy Leroy's entertaining performance, calling him "awesome" and predicting that he would appear on AEW soon. Some fans who have seen him wrestle before explained that he's been doing this Switch stunt for at least three years now. Meanwhile, there were a few who pointed out that Leroy's gear was often inspired by video game consoles. In the viral video, he was wearing pink and green pants that matched his Joy-Cons.
This isn't the first time people have used gaming consoles in unusual situations. Recently, a fan recorded a Kendrick Lamar concert using his PS Vita. Another used a Nintendo 3DS to take videos of a Bring Me The Horizon show.
Wrestling and video games have always coincided with each other. WWE currently has a successful franchise with 2K, while AEW is coming out with its own title called AEW: Fight Forever. Popular game series like Tekken and Yakuza have also hired professional wrestlers from New Japan Pro Wrestling (NJPW) to do motion capture for characters. Perhaps, in the future, Leroy would find himself in one of these games too.
MORE: Pokemon Scarlet & Violet: Every New Cross-Gen Evolution (& How to Get Them)
bottikcointo
bottikcointo
bottikcointo
bottikcointo
bottikcointo
bottikcointo
bottikcointo
bottikcointo
bottikcointo
bottikcointo
bottikcointo
bottikcointo
bottikcointo
bottikcointo
bottikcointo
bottikcointo
bottikcointo
bottikcointo
bottikcointo
bottikcointo
bottikcointo
bottikcointo
bottikcointo
bottikcointo
bottikcointo
bottikcointo
bottikcointo
bottikcointo
bottikcointo
bottikcointo