While plenty of franchises that began life on the Nintendo Entertainment System have gone on to enjoy a steady flow of new releases, Mega Man's development has felt rather more stunted. Like Castlevania, the Capcom-developed IP has struggled to find its footing, whereas Super Mario, The Legend of Zelda, and Final Fantasy have found global recognition. The Blue Bomber isn't short of exceptional outings, but it's clear that there is a set formula that makes it great, and the temptation to mess with a good thing has been the reason for a lot of its struggles. The Nintendo Switch could still remedy this, but only if a new game is made available on the system.
The Switch was a runaway success at a time when Nintendo desperately needed a home run. Plenty of stellar experiences litter the hybrid handheld, with the likes of Mario Golf and Metroid making a reappearance. That's a primary source of its appeal in 2022, and as it passes half a decade on the market, there are few franchises that were on Nintendo's first home console that haven't been represented this time around. Mega Man has with its eleventh mainline entry, but while that game had its strengths, it didn't truly capture what made the first six so great. Before the Nintendo Switch bows out, it should do right by Mega Man.
RELATED: How Mega Man's Various Legacy Collections Are Keeping the Blue Bomber Alive
Mega Man 9 and 10 were a Huge Return to Form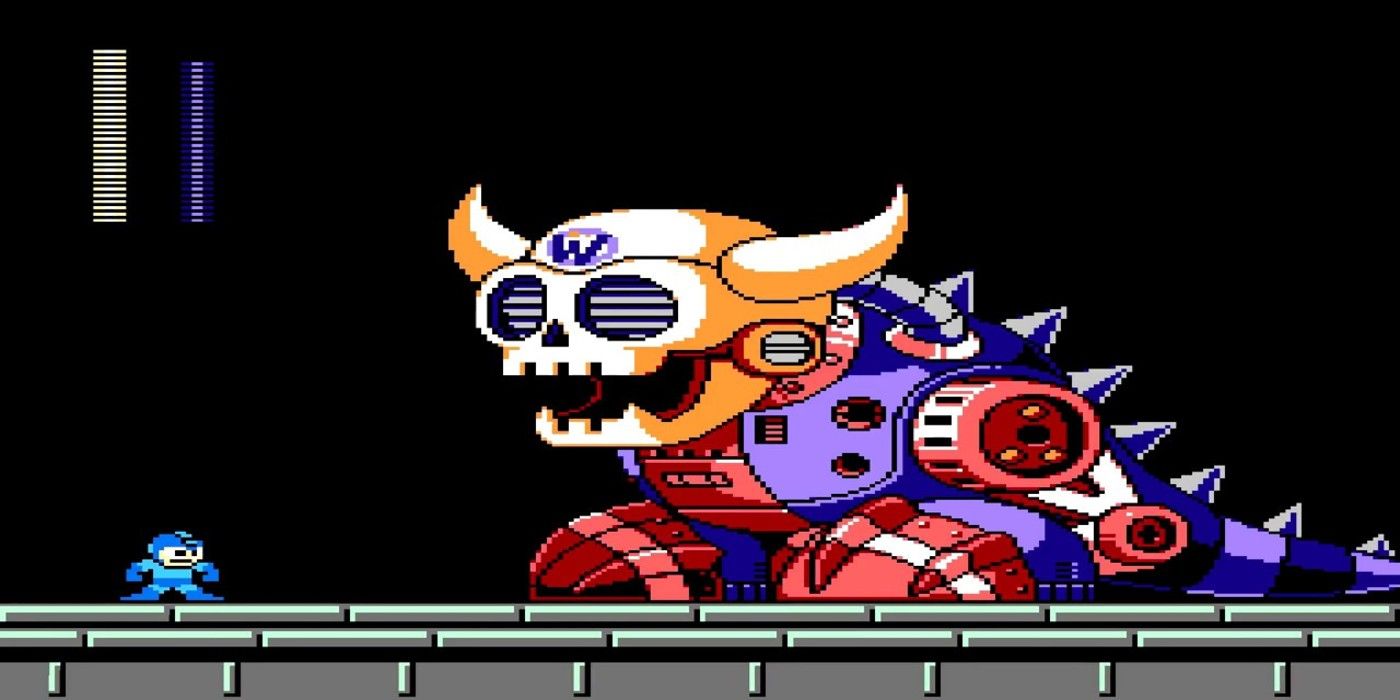 The NES games will likely always be the best in the series for Mega Man fans, and while each of the six releases has its share if issues, they are undoubtedly some of the best examples of 2D platforming. Despite simple mechanics, they offer a challenging gameplay loop, interesting stage design, and iconic music that makes them each feel unique. Mega Man 9 and 10 released in 2008 and 2010 respectively, and captured the charm of the classic series while making slight improvements to level design to bring it into modern day. Visuals were suitably retro, and Capcom didn't try to reinvent the Mega Man wheel.
The Nintendo Switch is more than capable of housing another game in that classic style, and it would best serve the series to return to it, especially as Mega Man's visual and artistic changes haven't been anywhere near as iconic as Mario and Zelda's. Mega Man is recognizable not just by what he wears and what he can do, but unlike other video game contemporaries who can be reimagined in different styles, Mega Man is defined by his NES art style, also. Mega Man 9 and 10 knew this, and future games in the series that don't use it as the standard feel like spin-offs or half-steps into something that was so brilliant, so long ago.
Mega Man 11 was a Positive Step in the Wrong Direction
For all its drawbacks, Mega Man 11 isn't a bad game. It brings some new core mechanics to the franchise like the Double Gear system, allowing players to slow time and increase Mega Man's attack power. It was a good idea that was well implemented, but in deviating from the simplistic, it also separated itself from the best entries in the series. Certainly, Mega Man 11 is a decent 2D platformer, but between its new mechanics and updated visuals, it felt like an unrelated game that was inspired by Capcom's efforts, rather than an addition to the line-up.
Switch users have access to a wide range of Mega Man titles thanks to the Legacy Collections, but the absence of something that is both new and wholly faithful is concerning. The remasters are a glimpse into just how good the series has been before, and a strong new game could give the Blue Bomber his due reward for being one of gaming's most iconic characters. While he can be seen on a plethora of other platforms, Nintendo is his home. The success of Nintendo Switch Online shows that there's value in returning to the past, and Capcom should use this as inspiration to bring a game in the same vein as Mega Man 9 and 10 to the Switch.
Mega Man 11 is available on PC, PS4, Switch, and Xbox One.
MORE: Mega Man: The Wily Wars on NSO Is Another Great Move For the Series' Accessibility
bottikcointo
bottikcointo
bottikcointo
bottikcointo
bottikcointo
bottikcointo
bottikcointo
bottikcointo
bottikcointo
bottikcointo
bottikcointo
bottikcointo
bottikcointo
bottikcointo
bottikcointo
bottikcointo
bottikcointo
bottikcointo
bottikcointo
bottikcointo
bottikcointo
bottikcointo
bottikcointo
bottikcointo
bottikcointo
bottikcointo
bottikcointo
bottikcointo
bottikcointo
bottikcointo