A new Genshin Impact chart shows the three-day revenue numbers for the ongoing double banner that features Yae Miko and Tartaglia.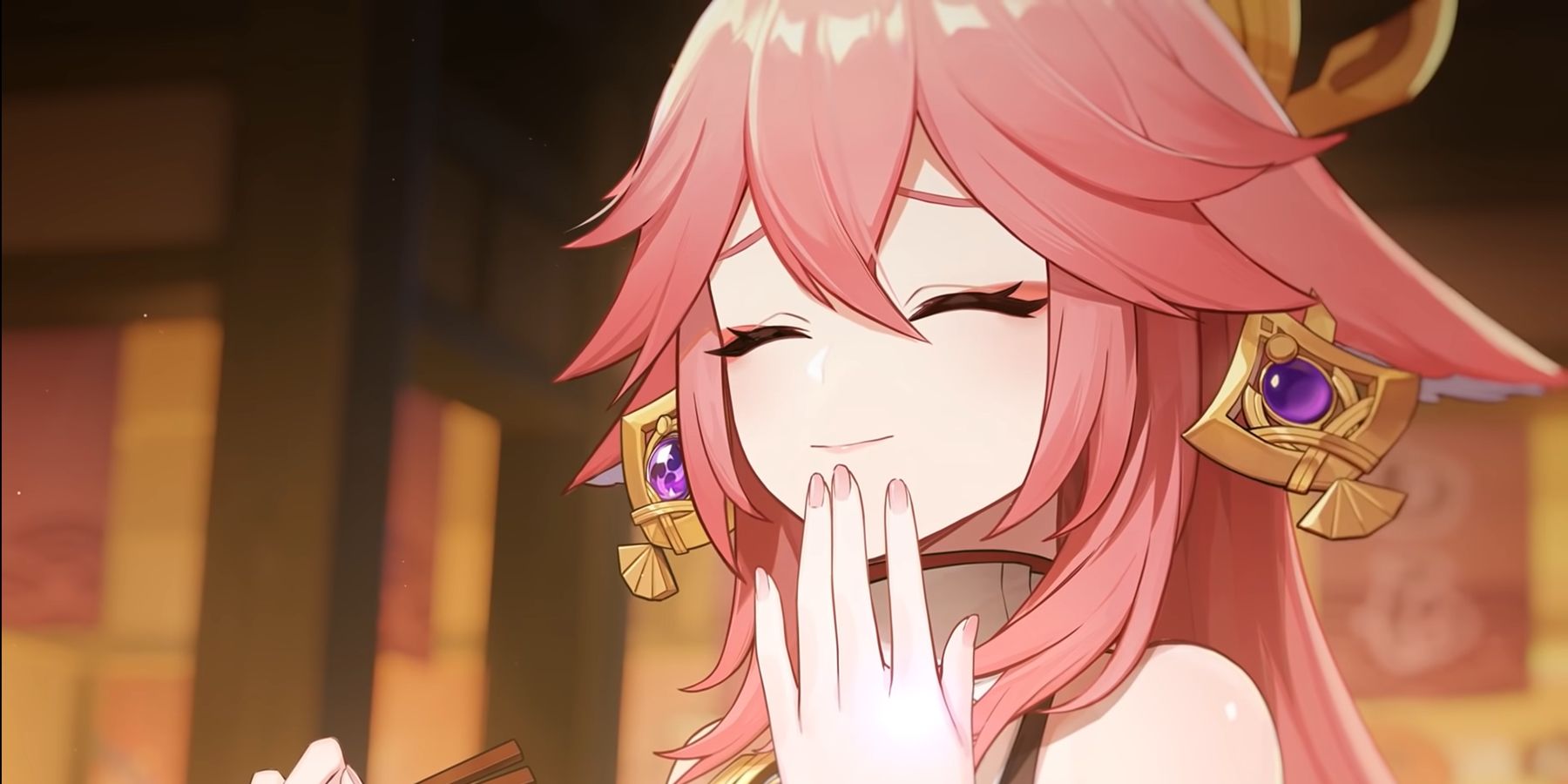 A new Genshin Impact chart shows that the ongoing double banner featuring Yae Miko and Tartaglia is doing better than expected, at least when it comes to revenue. The double banner mechanic has become very common in the game as almost every new update features two double banners.
As Genshin Impact's playable roster grows with each new update that arrives, HoYoverse has the option to feature more and more limited characters within one banner cycle. Even the extremely popular Dendro Archon Nahida appeared alongside another five-star character, the Pyro user Yoimiya.
RELATED: Genshin Impact Video Shows Wanderer's Hopeless Fight Against Raiden Shogun
A new chart posted by Reddit user TimocaSamJa shows the three-day revenue for the ongoing double banner that features the Electro user Yae Miko and the 11th Fatui Harbinger Tartaglia, better known as Childe. According to the chart, the two characters managed to squeeze into the top 20 banners by taking the 18th spot on the list. This came as a surprise to many fans considering that the banner is placed between the releases of two very popular characters, the new Dendro Archon Nahida who appeared in the first part of the update, and the new Anemo user Wanderer whose release is scheduled for the next update.
It should be noted that the data in the chart represents only iOS devices from the game's Chinese server. A lot of players were expecting the banner to be in the bottom half of the list since it features two character re-runs. Even though this is Childe's fourth time to be featured on a Limited Character Banner, some fans still decided to acquire this character who has a very specific playstyle.
This bow user is a very strong DPS character who has the ability to switch between melee and ranged style of combat thanks to his Elemental Skill which equips him with a pair of Hydro-infused daggers. While the banner does not specify how many sales each character made, fans suspect that Yae Miko carried the banner since this is her first re-run. She oversees the Grand Narukami Shrine which is one of the most important locations in the whole Inazuma region.
Miko also owns her own publishing house, and she's known to be a very loyal friend to the Electro Archon. She is a strong Electro user who can function both as a main DPS and as a Genshin Impact support character. Her Elemental Skill allows her to place up to three different totems that deal Electro damage over time making Yae Miko one of the best off-field characters in the game.
Genshin Impact is now available on Mobile, PC, PS4, and PS5. A Switch version is in development.
MORE: Genshin Impact: Getting Rid of Dottore's Segments is A Missed Opportunity
bottikcointo
bottikcointo
bottikcointo
bottikcointo
bottikcointo
bottikcointo
bottikcointo
bottikcointo
bottikcointo
bottikcointo
bottikcointo
bottikcointo
bottikcointo
bottikcointo
bottikcointo
bottikcointo
bottikcointo
bottikcointo
bottikcointo
bottikcointo
bottikcointo
bottikcointo
bottikcointo
bottikcointo
bottikcointo
bottikcointo
bottikcointo
bottikcointo
bottikcointo
bottikcointo