A very strange glitch finds a Cyberpunk 2077 player verbally accosted by a rock in the middle of nowhere with psychotic laughter and repeated grunts.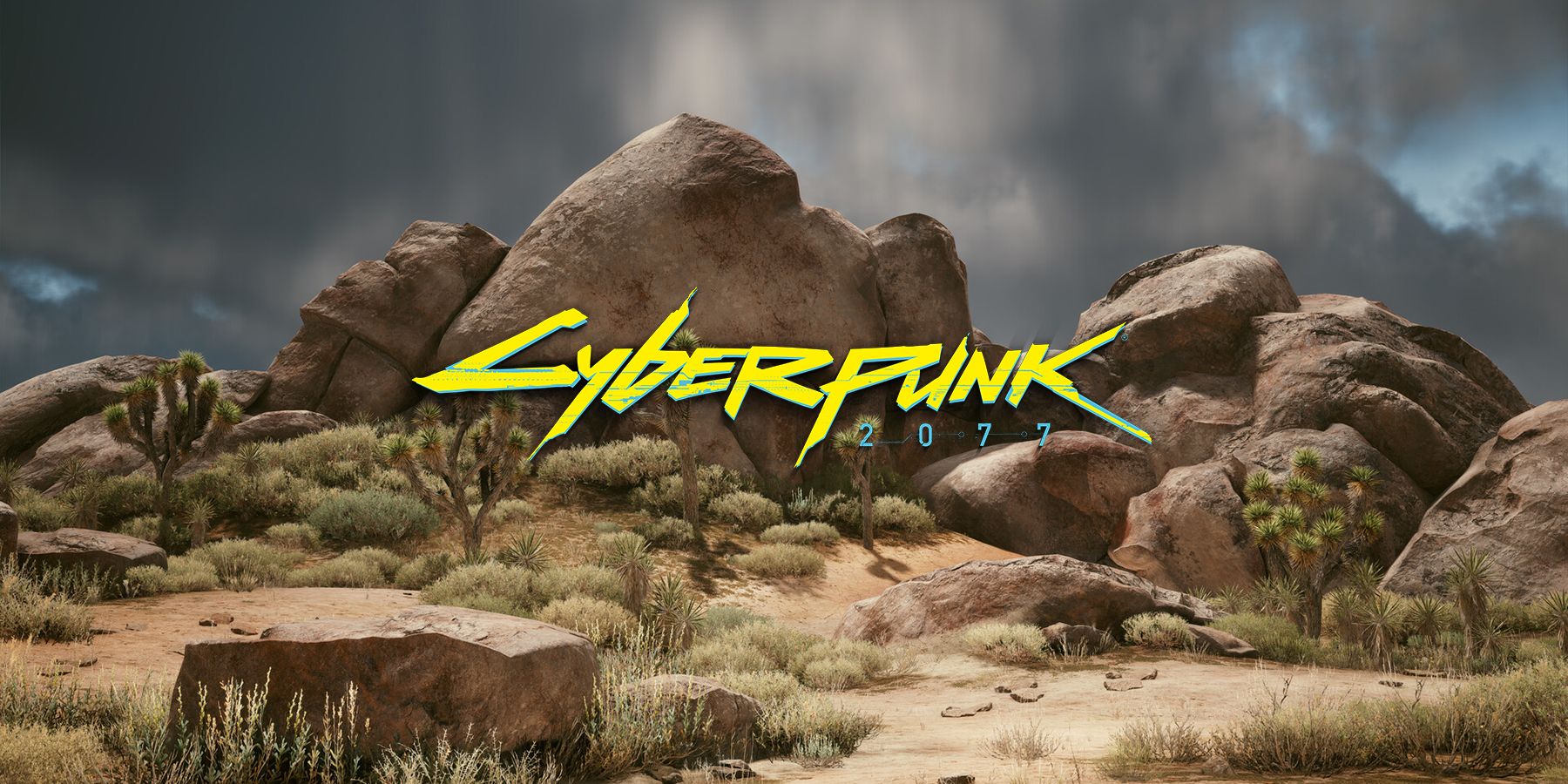 Just when Cyberpunk 2077 players think they've seen it all, a random rock in the Badlands shows up to prove them wrong – offering yet another example of how hilariously bizarre the glitches in this game can be. When Cyberpunk 2077 launched in December 2020, it was buried in an endless array of bugs and technical issues. The underlying game was undoubtedly good, despite a somewhat lackluster open world. Through great effort, the developers at CD Projekt Red managed to salvage Cyberpunk 2077 and turn it into the latest in an ever-growing line of video game redemption stories.
An important factor in Cyberpunk 2077's resurgence was the Edgerunners anime spinoff on Netflix. Coupled with Patch 1.6 which brought the game closer to CD Projekt Red's initial vision, it made a lot of players come back to play a game once riddled with bugs that was now mostly cleaned up. Much like modern Bethesda games, Cyberpunk 2077's scope is wide enough that sometimes a few glitches still pass through developer scrutiny and internal testing. In true Cyberpunk 2077 fashion, they are absolutely ridiculous even when they're harmless.
RELATED:Cyberpunk 2077 Player Makes V Look Like Rebecca from Edgerunners
A Cyberpunk 2077 player named sasquatch-22 shared a rather amusing bug on the official subreddit for the game. In it, V is seen circling an inconspicuous rock lying in the middle of the Badlands. Fairly tame footage until the rock starts taunting the player with psychotic screams, hysterical laughter, and disjointed grunts.
The consensus seems to be that the talking rock is caused by an unfortunate NPC spawning underneath, effectively stuck in a void they can't break out of. A similar bug occurs related to police events in Cyberpunk 2077 where the street gang background noises still persist after death, and considering the rock glitch occurred shortly after sasquatch-22 completed an assault in progress, the evidence certainly seems to point in a similar direction.
Some players in the comment section pointed out that a talking rock is the type of event Fallout: New Vegas players might experience after taking the Wild Wasteland perk, and some wonder if Cyberpunk 2077 would make for a better game if it had its own equivalent. After all, with cyberpsychosis established as a concept in Cyberpunk 2077 lore, it would be a perfect fit.
With Cyberpunk 2077's Phantom Liberty representing the first and only premium DLC that CD Projekt Red plans to release for the game, it seems the company's gaze is now fixed on a sequel. Whether it remains set in the iconic Night City remains to be seen, but it's almost a guarantee that CD Projekt will leave REDengine behind in favor of Unreal Engine 5 for any future games it develops.
Cyberpunk 2077 is available for PC, PS4, PS5, Stadia, Xbox One, and Xbox Series X/S. Phantom Liberty releases in 2023.
MORE:Why Cyberpunk 2077's Phantom Liberty DLC is Likely to Feature Mr. Blue Eyes
bottikcointo
bottikcointo
bottikcointo
bottikcointo
bottikcointo
bottikcointo
bottikcointo
bottikcointo
bottikcointo
bottikcointo
bottikcointo
bottikcointo
bottikcointo
bottikcointo
bottikcointo
bottikcointo
bottikcointo
bottikcointo
bottikcointo
bottikcointo
bottikcointo
bottikcointo
bottikcointo
bottikcointo
bottikcointo
bottikcointo
bottikcointo
bottikcointo
bottikcointo
bottikcointo