For gamers on the fence about whether a 4K TV is worth the investment, the PlayStation 5 readily answers the question. The PS5 includes an expected upgrade in graphics processing. This means that games have a new opportunity to reach frame rates and resolutions that beefy gaming PCs struggled with just five years ago.
With the PS5 also able to offer ray tracing to make games even more beautiful than ever, it's tempting many gamers to upgrade their setups. Those who are worried there aren't enough good games out there to make the transition worth it will find that there are several fantastic titles, both remakes and new releases, that can run at full capacity on the PS5.
PS4 games that run at 4K and 60 FPS on the PS5 will also be included. Please note that a number of these games have a dynamic resolution, meaning they might upscale to 4K or reduce the resolution on occasion.
Updated November 22, 2022 by Mark Sammut: The PlayStation 5 is a powerful machine that is capable of delivering a 4K resolution and 60 FPS; however, only a select number of games offer these two features simultaneously. For instance, God of War Ragnarok does not provide a 4K and 60 FPS option, and users will have to decide for themselves which to prioritize. Still, there are some great PS5 games that support 4K and 60 FPS.
Stray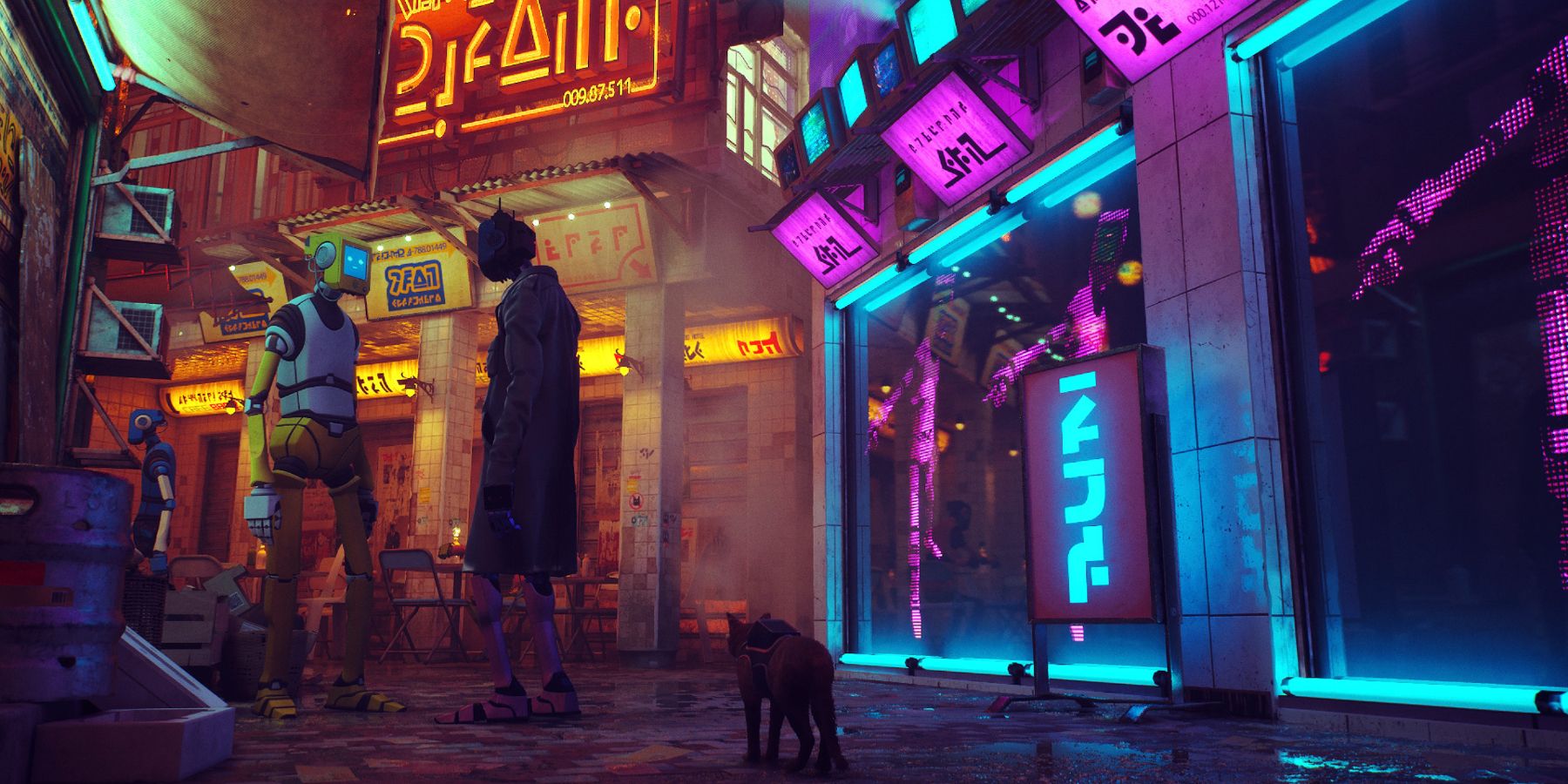 Release Date: July 19, 2022
BlueTwelve Studio's Stray garnered quite a bit of hype prior to its release, and the cyberpunk project managed to live up to the hype. As suggested by its title, this game casts players as a cat that finds their way into a city run by robots and androids. In order to make it back to its home, the adorable feline goes on an adventure filled with puzzles, platforming, and some combat.
RELATED: Need-To-Know Details About Ray Tracing
While quite short in terms of length, Stray makes up for it through beautiful and detailed locations that come filled with NPCs that have their own stories to tell. The gameplay is also pretty decent, and the campaign shakes things up frequently enough to ensure none of the mechanics overstay their welcome. Stray runs smoothly on the PS5, reaching both 60 FPS and a 4K resolution.
Persona 5 Royal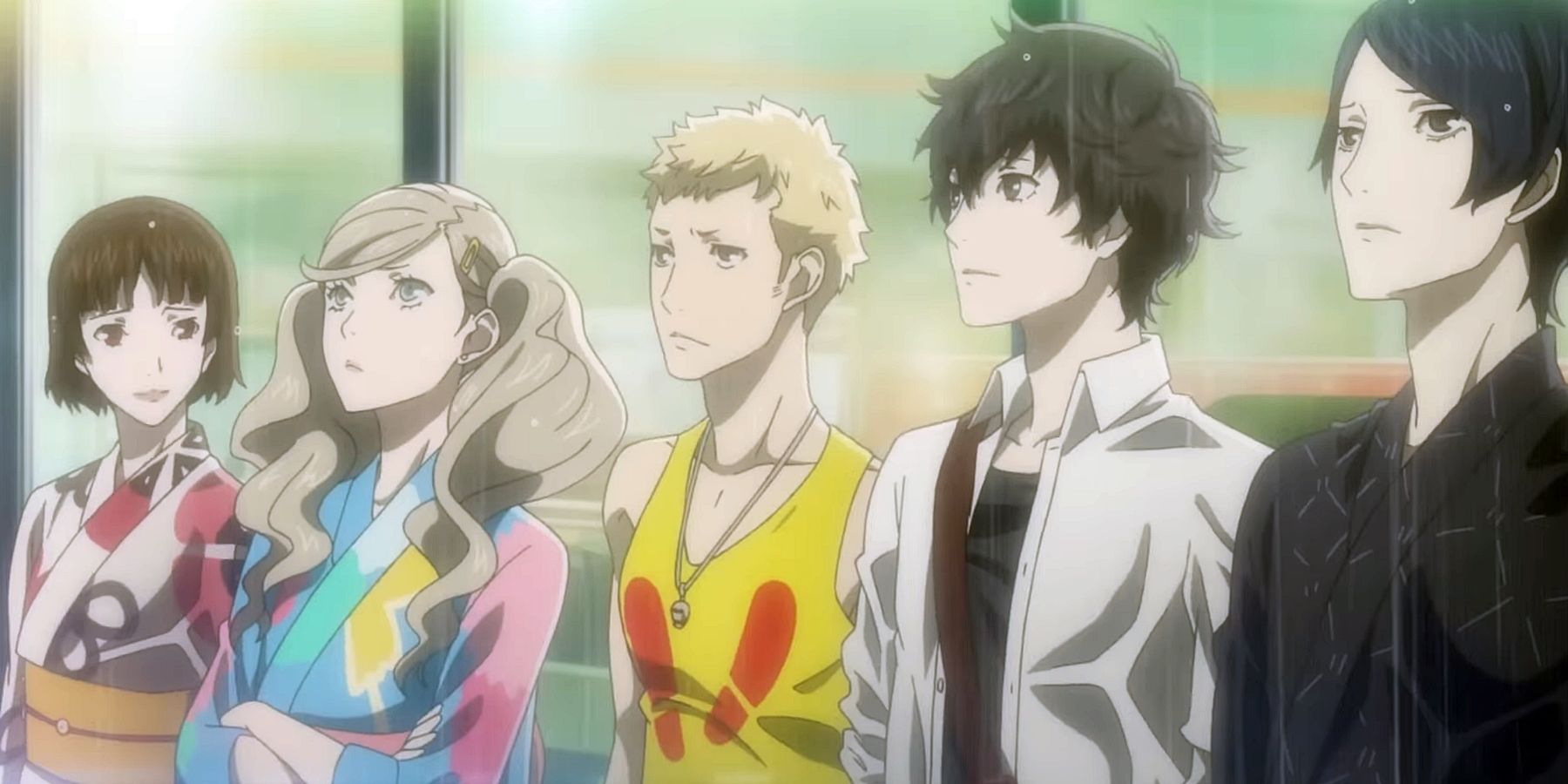 Release Date: October 21, 2022
Originally released on the PS4, Persona 5 Royal is now available natively on the PS5. In the grand scheme of things, the fact Sony's console can run a 3-year-old JRPG at 4K and 60 FPS is not particularly impressive; however, that does not take anything away from the fact that P5R looks and performs great. At this point, Atlus' game is one of the most stylish projects across three PlayStation generations, and its anime visuals will undoubtedly stand the test of time.
As an improved frame rate does not have a significant impact on turn-based combat, the 4K jump is far more important in the case of P5R. Aesthetically, the JRPG has never looked better and cooler than it does on current-generation hardware (and PC).
Klonoa Phantasy Reverie Series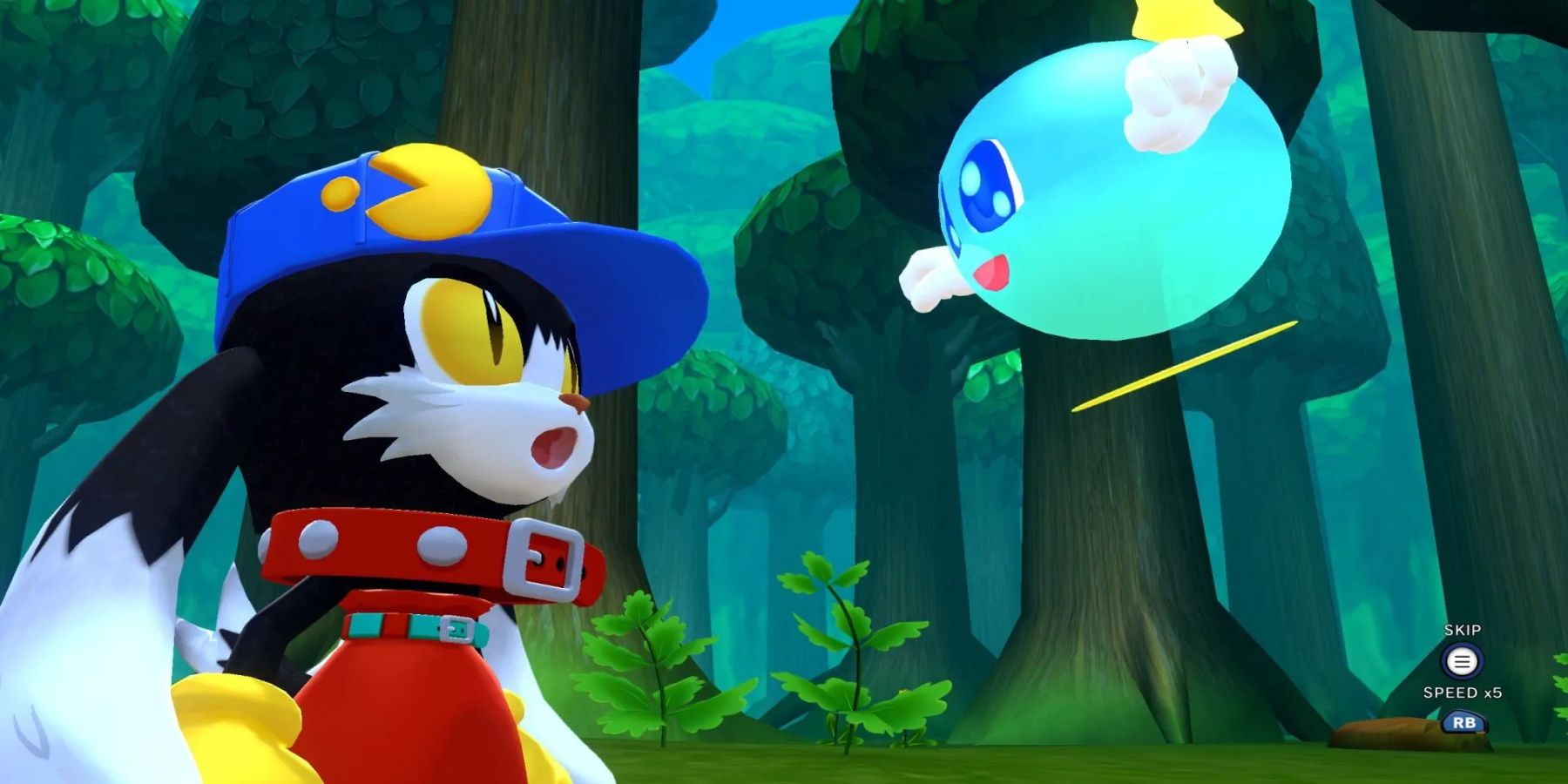 Release Date: July 8, 2022
It should come as no surprise that the PS5 is able to run a compilation containing remasters of games that are more than two decades old at 4K and 60 FPS, but it is still nice to see it come to fruition. Klonoa is underrated, and both 1997's Door to Phantomile and 2001's Lunatea's Veil are creative and charming 2.5D platformers that have stood the test of time.
Nostalgia is not required to appreciate Klonoa Phantasy Reverie Series. This package is an easy recommendation for anyone yearning for a throwback to the early years of the PlayStation's run. Both games have good level design, imaginative environments, and tight controls.
Call Of Duty: Modern Warfare 2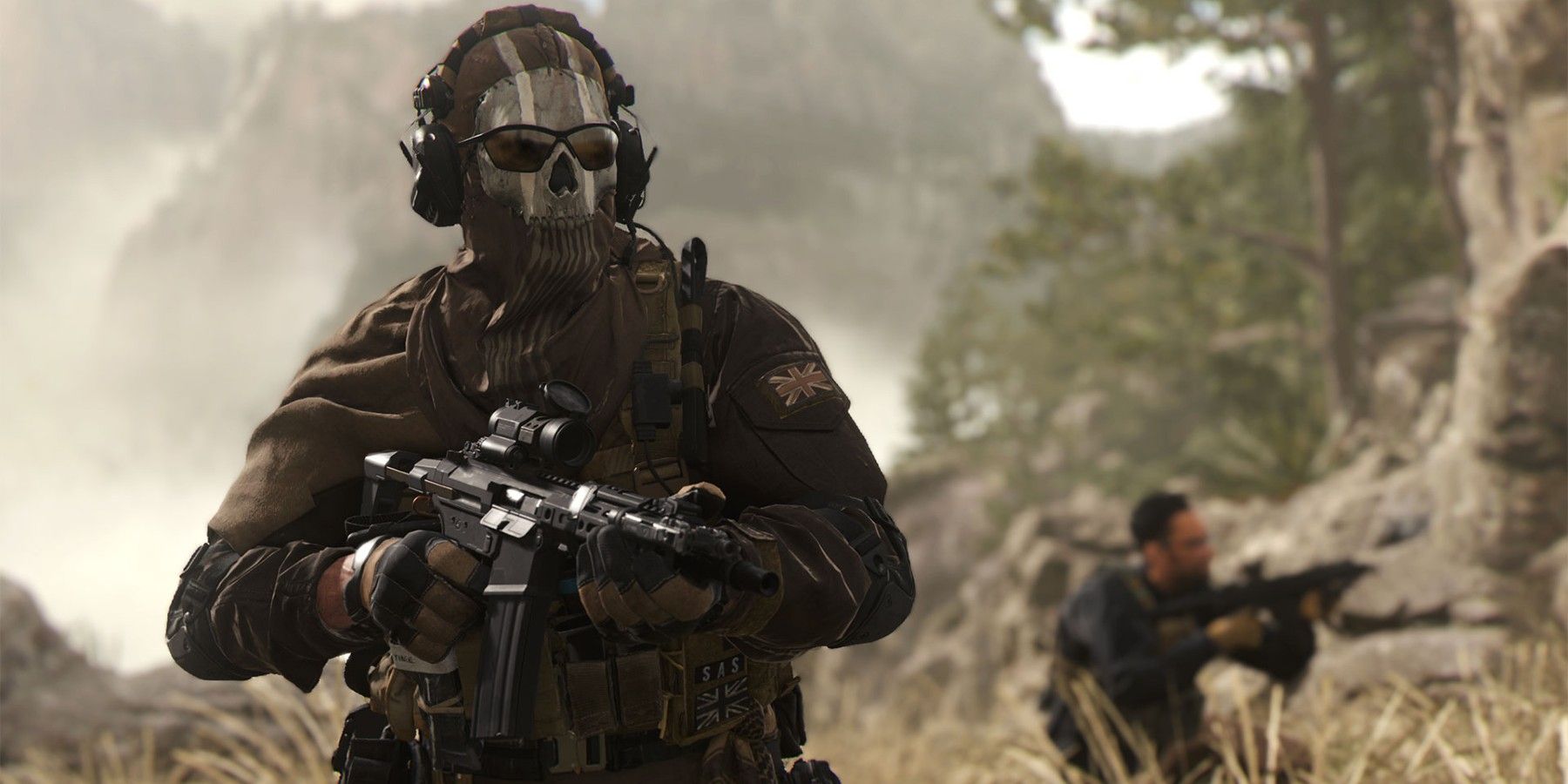 Release Date: October 28, 2022
Infinity Ward's Call of Duty: Modern Warfare 2 builds nicely on the foundations laid by 2019's Modern Warfare. Except for perhaps hack and slash games, first-person shooters arguably benefit the most from supporting 60 FPS, and performance takes priority over visuals for these projects. Luckily, PS5 owners do not need to select one over the other since Modern Warfare 2's campaign can maintain a dynamic 4K resolution and 60 FPS. For players who do not have a 4K monitor or television, the game also includes a performance mode that supports 2K and 120 FPS.
Modern Warfare 2's multiplayer is polarizing, which has become something of a trend for Activision's franchise. However, the campaign has fared better, delivering an action-packed but still gritty story that tries to incorporate more options on how to tackle missions.
Tiny Tina's Wonderlands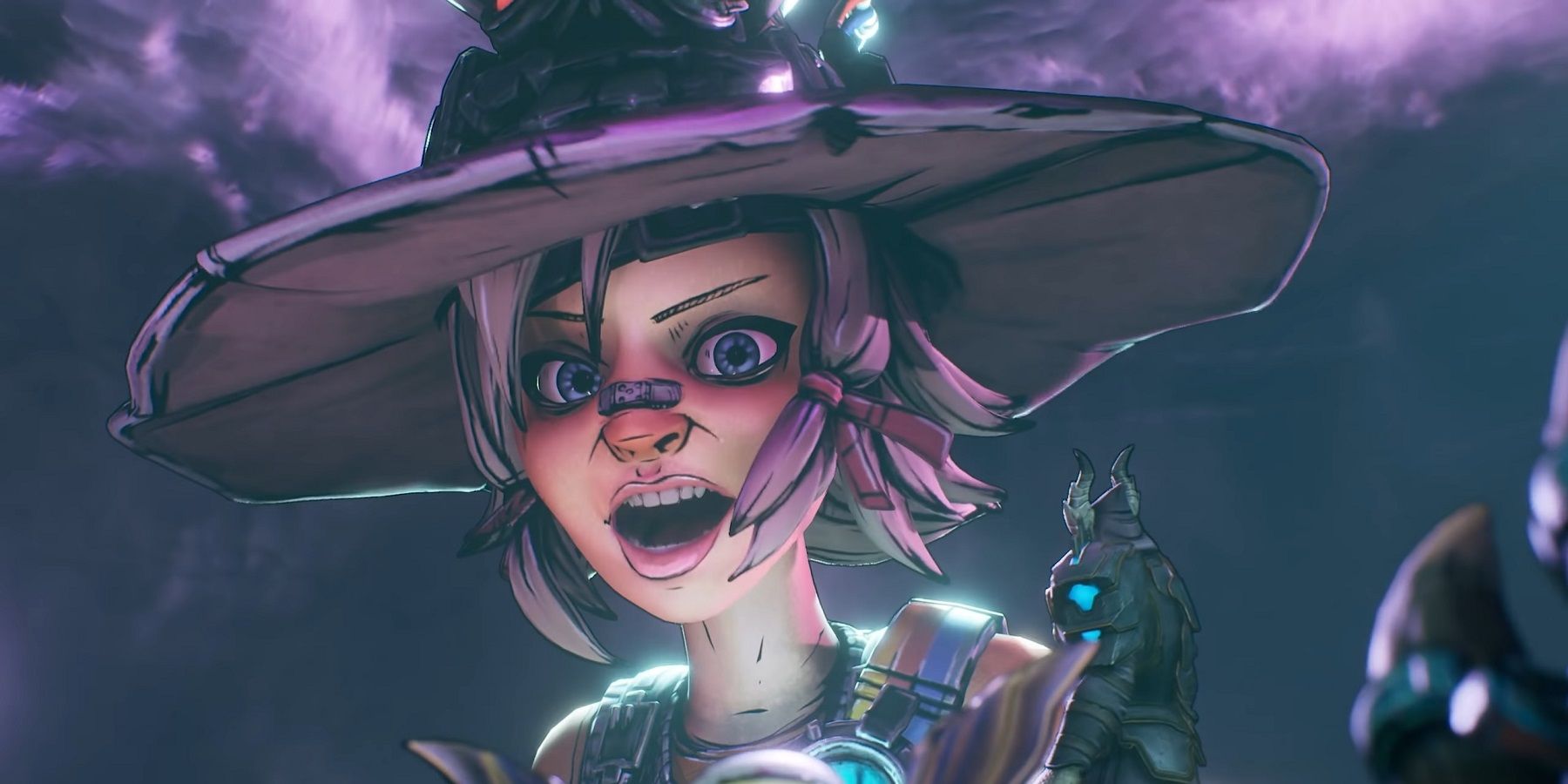 Release Date: March 25, 2022
Gearbox's Borderlands spin-off finds Tiny Tina staging another game of Bunkers & Badasses, a twist on the Dungeons & Dragons formula. As the Fatemaker, players have to repel the revival of the Dragon Lord, a quest that delivers quite a few laughs and epic moments. Tiny Tina's Wonderlands is not a huge departure from the mainline entries, but it does incorporate some traditional RPG concepts along with envisioning a classic fantasy world as the setting for the adventure.
On the PS5, players can either set the game to performance or resolution mode. The latter offers a dynamic 4K resolution and 60 FPS; meanwhile, the former drops the resolution to 1080p but doubles the FPS. As 120 FPS is noticeable in a first-person shooter, performance mode is definitely worth trying, although resolution mode delivers the best of both worlds.
Far Cry 6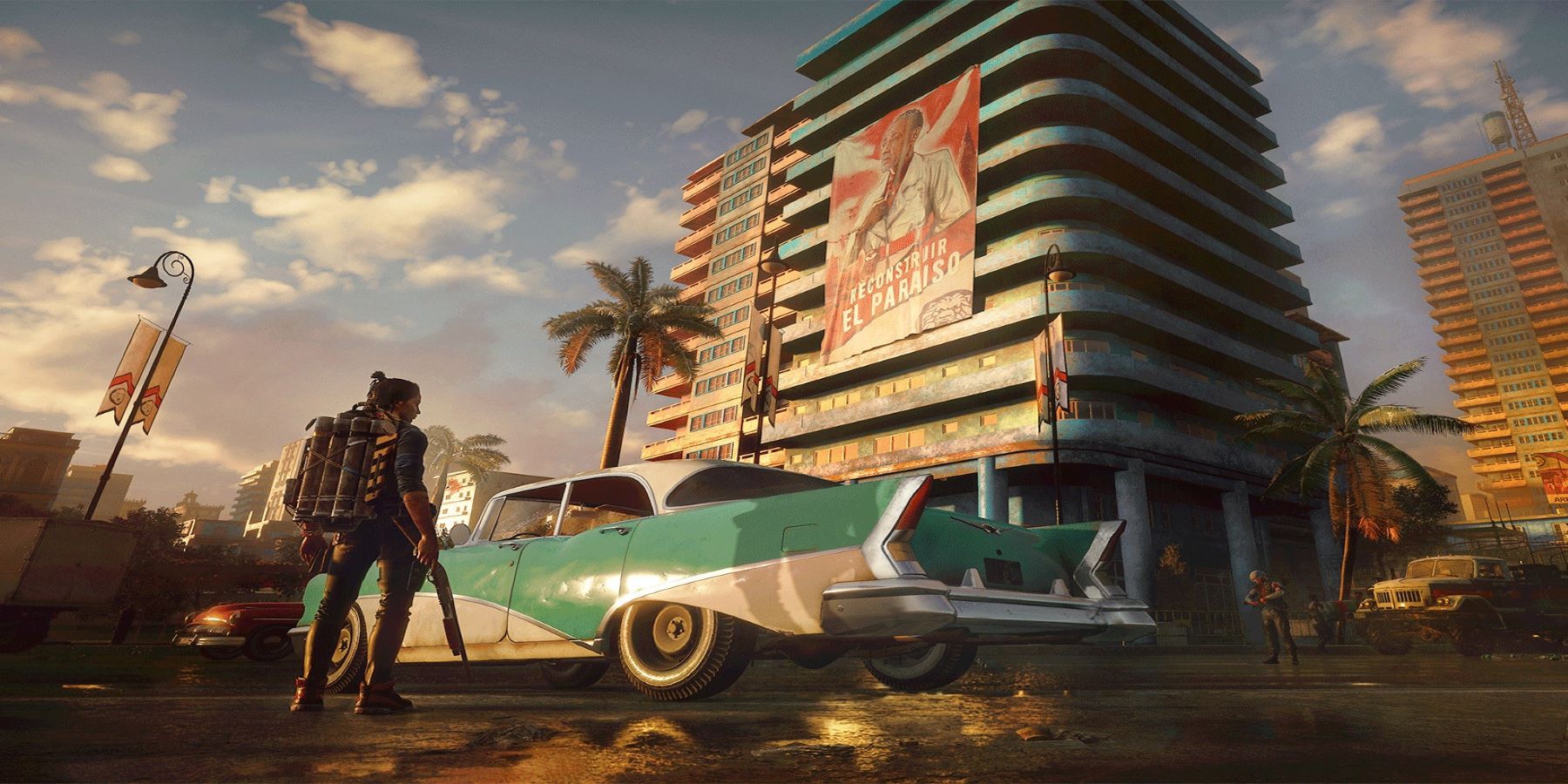 Release Date: October 7, 2021
Ubisoft's latest open-world shooter delivers a steady 60 FPS at 4K resolution on the PS5 and Xbox Series X. Far Cry 6 takes place on Yara, a fictional Caribbean island that is controlled by a ruthless dictator portrayed by the infallible Giancarlo Esposito. Like the previous entries in the series, Far Cry 6 is happy to let players run wild on its vast map as they find new and exciting ways to clear out outposts.
RELATED: Things We Wish We Knew Before Starting Far Cry 6
Far Cry 6 doesn't reinvent the wheel in any significant way, but the franchise's formula is by no means broken. There is a lot of joy to be had here, as long as people go in expecting a typical Far Cry experience.
Crysis Remastered Trilogy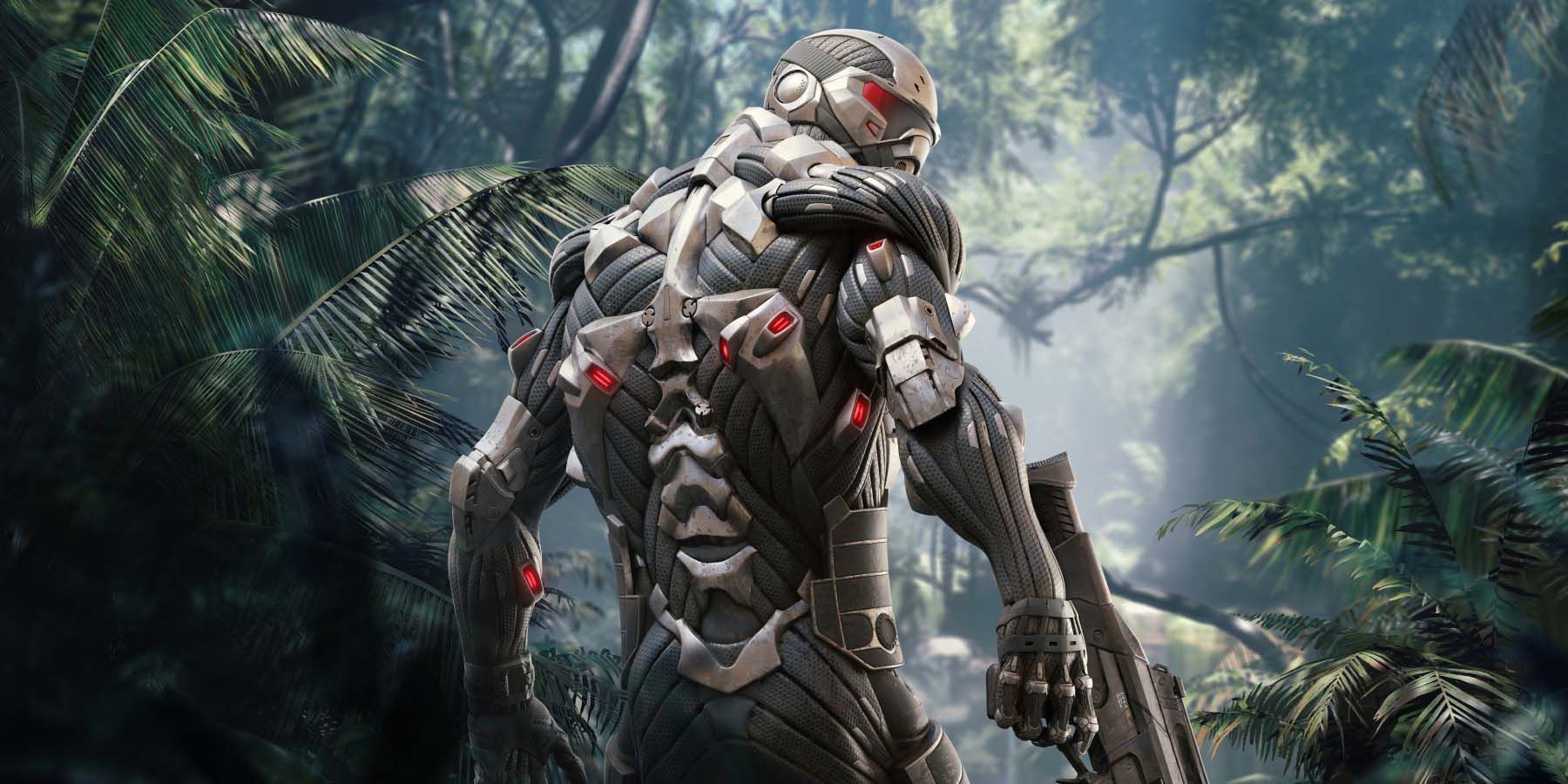 Release Date: October 15, 2021
The original Crysis was such a taxing game that it become the benchmark for analyzing a PC's power. "Can it run Crysis?" is a meme, to the point that it almost overshadows the fact that all three entries in the series are pretty fun shooters in their own right. Although it can drop to 1080p on occasion, the remastered trilogy does generally reach 4K resolution at 60 FPS for all three games.
Priced at $49.99, the Crysis Remastered Trilogy offers decent value and will hit the spot for most people looking for an enjoyable shooter with above-average visuals and well-paced campaigns.
Astro's Playroom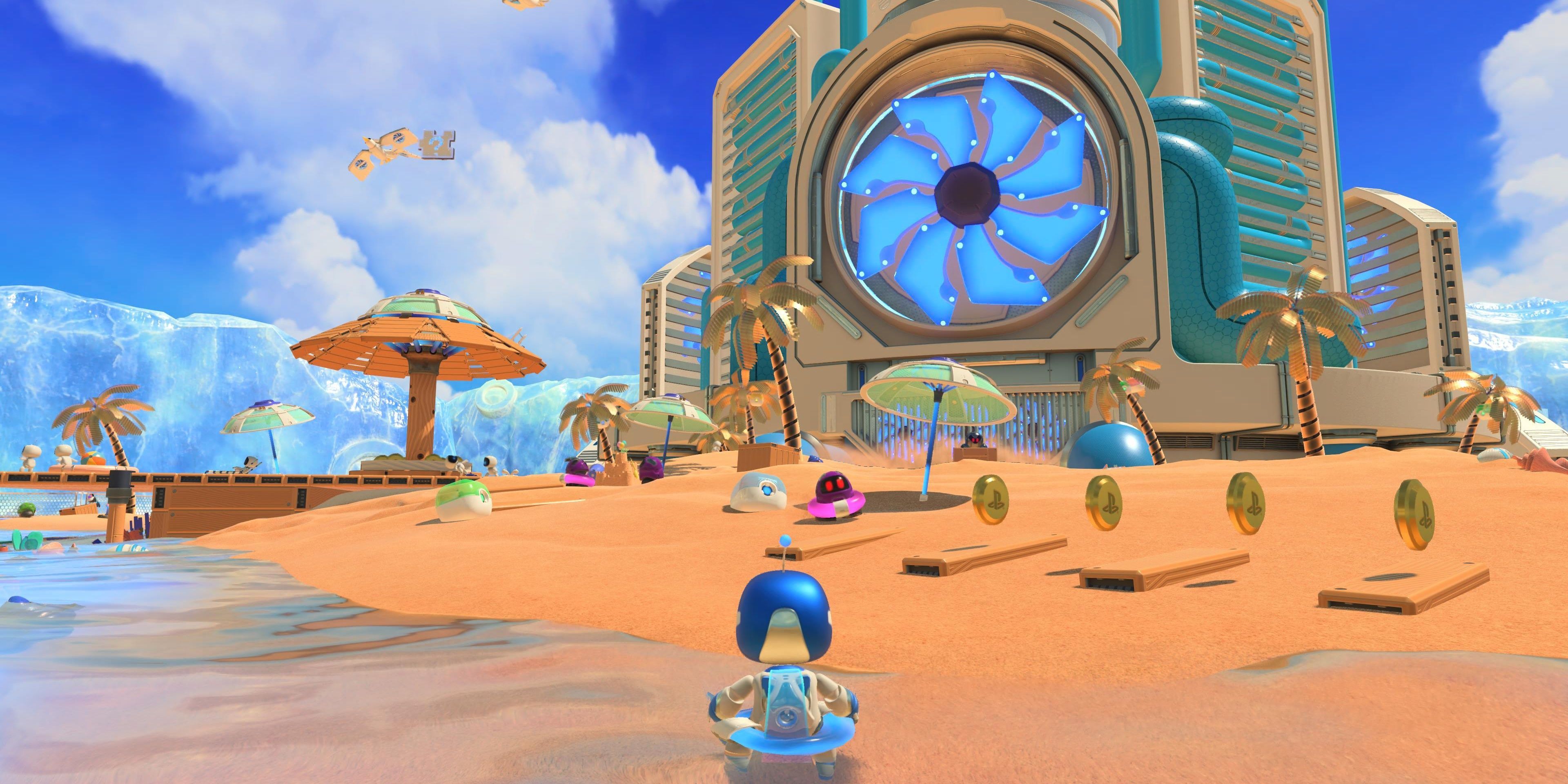 Release Date: November 12, 2020
A free game designed the showcase the PlayStation 5's power and the DualSense's features, Astro's Playroom is a rare tech demo that is also a genuinely great game. Modern Sony systems are not particularly known for their 3D platformers, but Astro's Playroom stands comfortably alongside the genre's strongest recent releases. Irresistibly charming and visually stunning, the game guides players through four worlds as they complete levels filled with nods to PlayStation's past.
Astro's Playroom is likely to be most people's first PS5 game that supports 4K and 60 FPS, and it is more than good enough to satisfy those expectations. Lasting roughly 5 hours, the platformer never threatens to overstay its welcome or produce a dull moment. Considering Astro Bot Rescue Mission is also incredible, this franchise really deserves to become a Sony mainstay.
Genshin Impact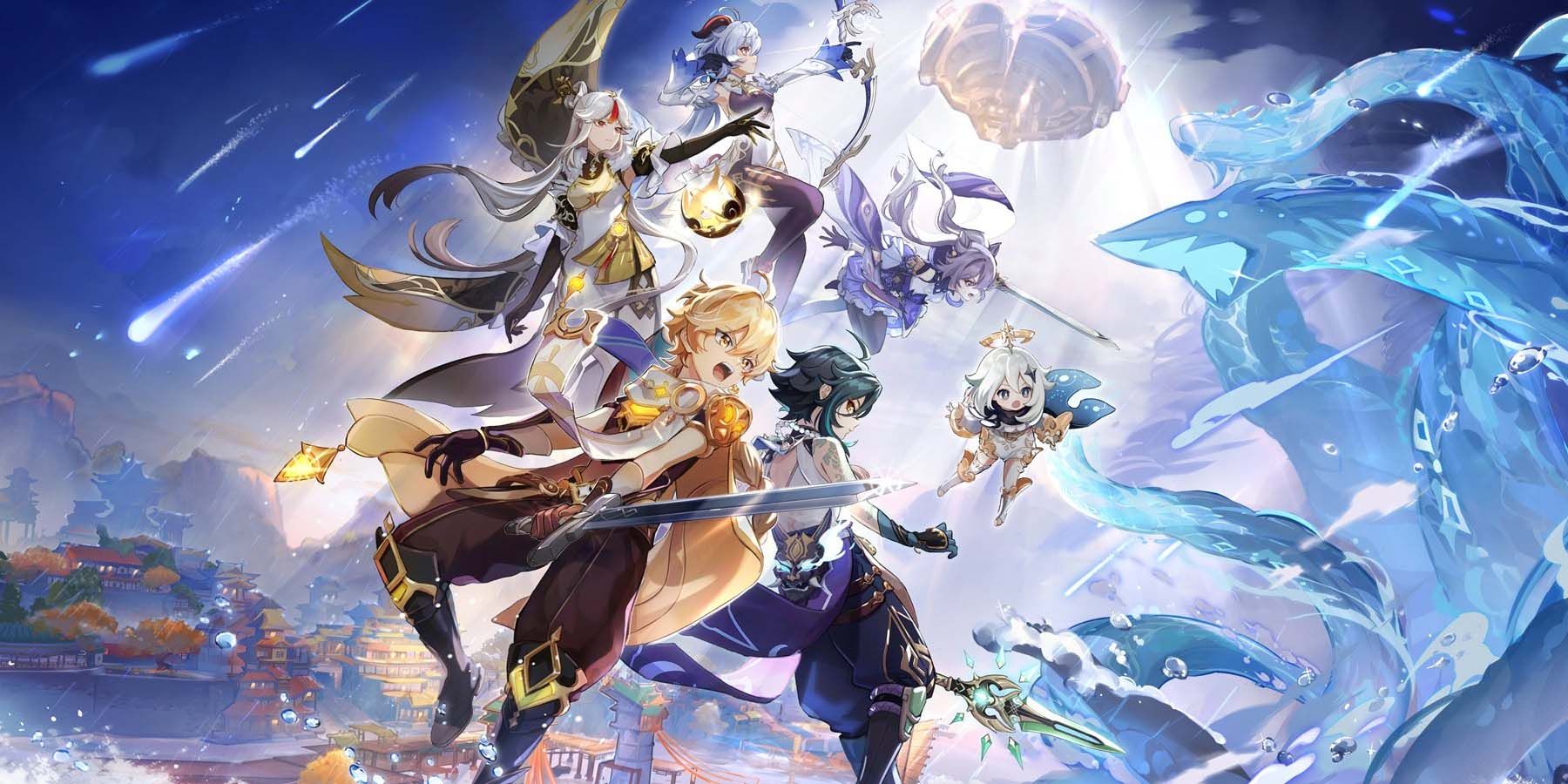 Release Date: April 28, 2021
MiHoYo's free-to-play action RPG made its way to the PS5 in April 2021, bringing 4K resolution and 60 FPS with it. Genshin Impact took the world by storm when it debuted in 2020; the game offers an expansive open-world in the form of Teyvat, a gacha system that gives players the chance to pull one of a plethora of playable characters, and a constantly evolving storyline.
RELATED: Nintendo Switch RPGs You Should Play If You Love Genshin Impact
Genshin Impact isn't quite as visually impressive as most high-end PS5 games, however, the RPG's stylized graphics are charming and vibrant. The character designs are also top-notch, as are the animations used in battles. Genshin Impact is an impressive game considering it can be played for free, and it is not going anywhere anytime soon.
God Of War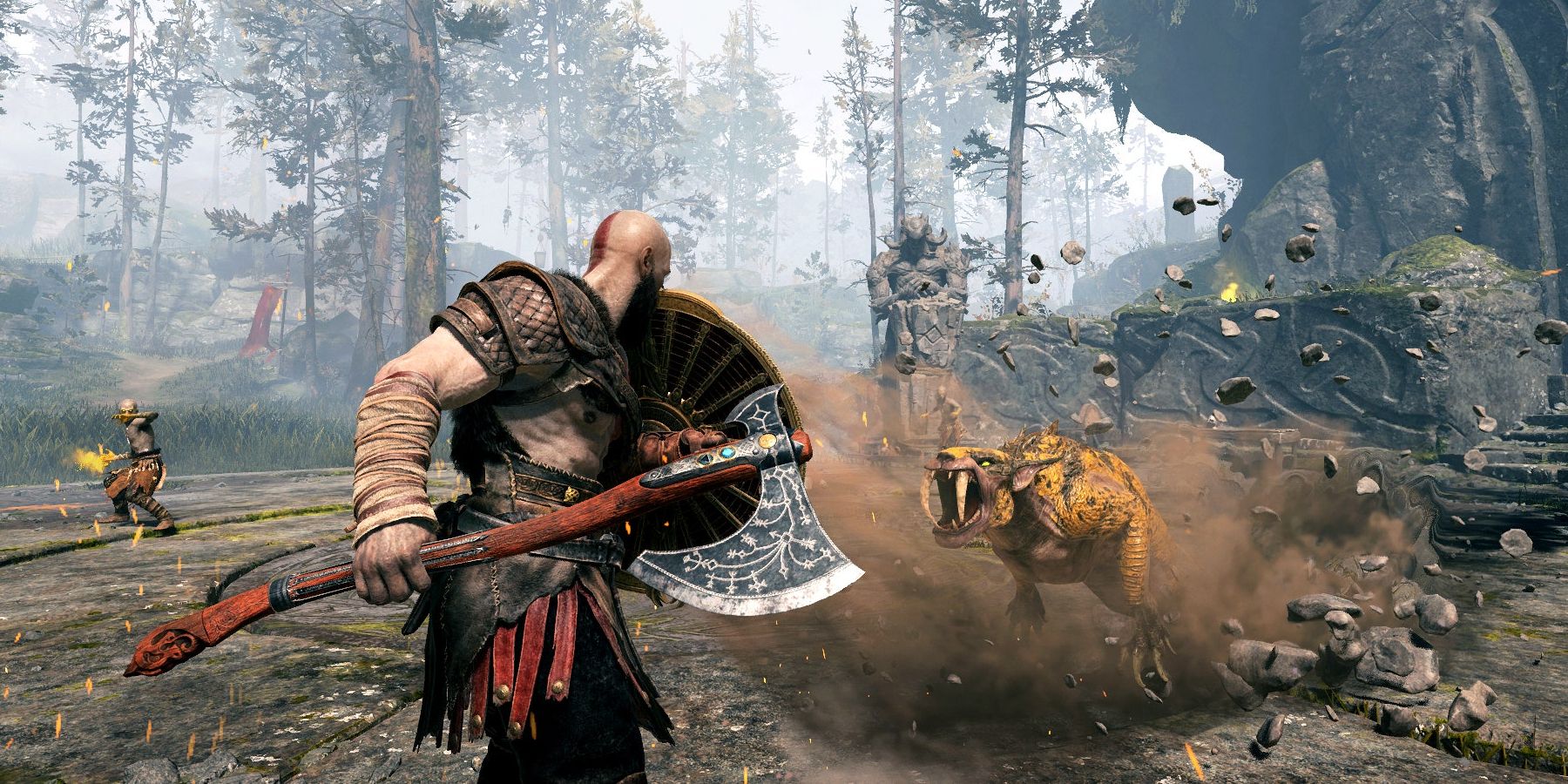 Release Date: April 20, 2018
At the beginning of 2021, Sony released a patch that optimized God of War on the PS5, allowing Santa Monica's beloved game to be experienced at 60 FPS and 4K. Kratos' most recent adventure marked a significant shift for the series, replacing the frantic action and over-the-top tone with vicious but more intimate combat and a reflective narrative driven by emotions other than anger.
Released well into the PS4's lifespan, God of War was one of the best-looking games on that console, and that holds true for the PS5. With a sequel in development, this is the ideal time for anyone who missed out on 2018's God of War to give it a try; it is even available on PC for those who do not own a PlayStation system.
Ghost Of Tsushima: Director's Cut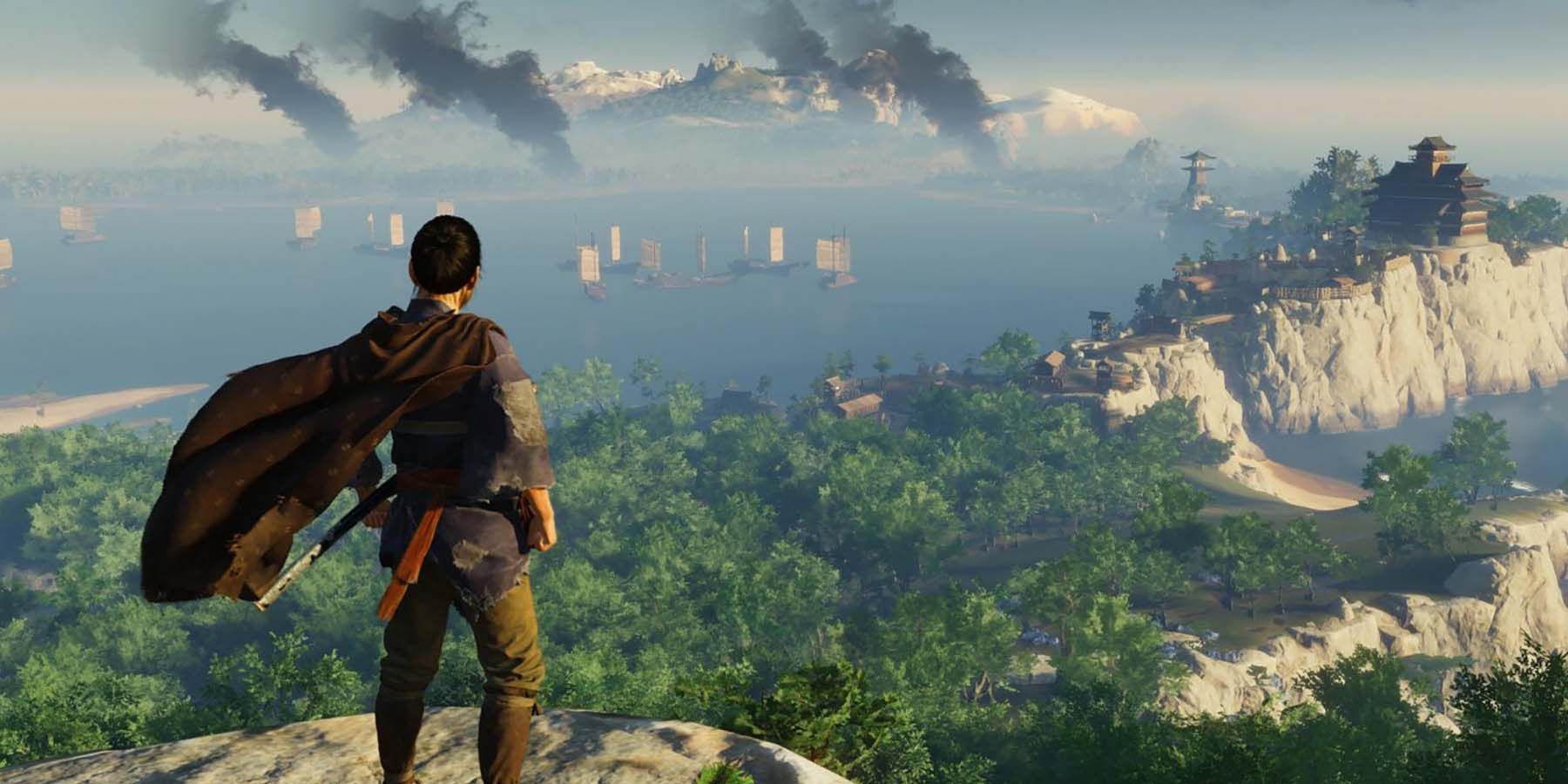 Release Date: August 20, 2021
The PS4's Ghost of Tsushima hits 60 FPS on the PS5 when played in Resolution Mode, but 4K isn't possible. However, the Director's Cut is an entirely different beast. Due to being native to the PS5, GoT: Director's Cut offers a substantial boost in performance and visuals. The game still comes with two modes:
Resolution Mode: 4K and the potential to reach 60 FPS. However, the latter might drop on occasion.
Performance Mode: 1800p and a stable 60 FPS.
Both modes are pleasing to the eye, but Resolution Mode does a decent job of maintaining 60 FPS in most situations. The performance might just dip during the campaign's more hectic moments. If someone owns a 4K TV, they should try Ghost of Tsushima: Director's Cut's Resolution Mode to see for themselves if the performances work for them. If they decide that the extra pixels aren't worth uneven frames, Performance Mode will always be there.
Overwatch 2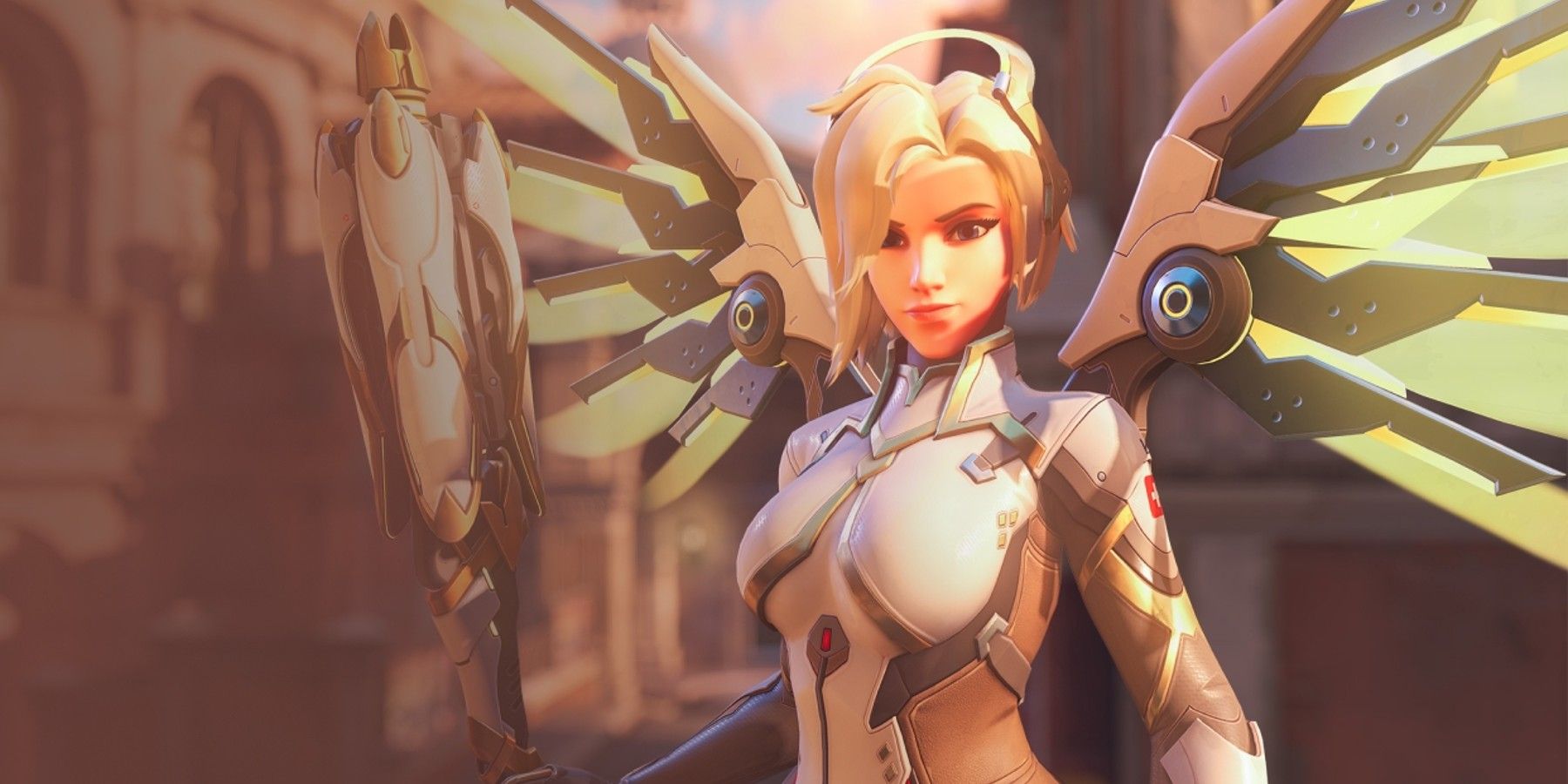 Release Date: October 4, 2022
Blizzard has opted to go free-to-play for Overwatch 2, a surprising change considering the original game was a commercial success. In early access, the sequel remains largely true to its predecessor's ideas, all the while implementing a handful of changes that do impact the overall experience. The biggest alteration is a switch from 6v6 to 5v5 matches, which has shaken up the franchise's meta.
Overwatch 2 supports three modes: Resolution, Balanced, and Frame Rate. The latter aims for 120 FPS at a lower resolution, while Balanced offers a locked 60 FPS at 1440p. Surprisingly, Resolution also supports 60 FPS alongside its 4K visuals, although the frames might dip on occasion or switch to 30 FPS outside of gameplay.
Deathloop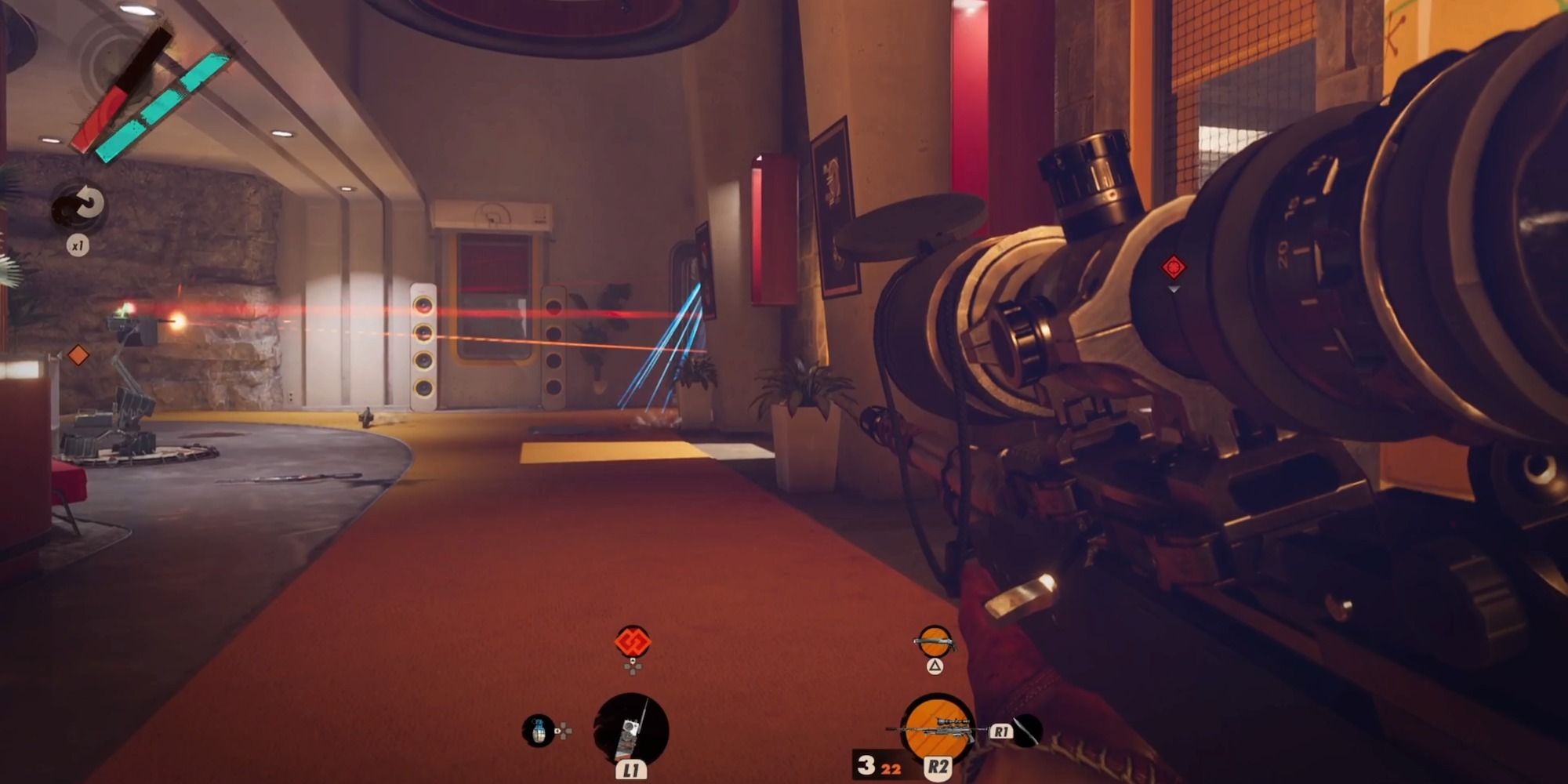 Release Date: September 14, 2021
Arkane Studios' Deathloop is Groundhog Day with guns. An assassin has to take out eight targets in 24 hours, a process that proves to be anything but simple. Luckily (or unluckily, depending on someone's perspective), Colt keeps on reliving the day, allowing him to accumulate information as he seeks to perform a perfect run.
Deathloop's gunplay is frantic, balanced, and accessible. The game combines a solid selection of weapons with an array of powers that develop throughout the campaign, along with other elements such as stealth and gadgets. Deep, unique, and plain old fun, Deathloop is the complete package.
Scarlet Nexus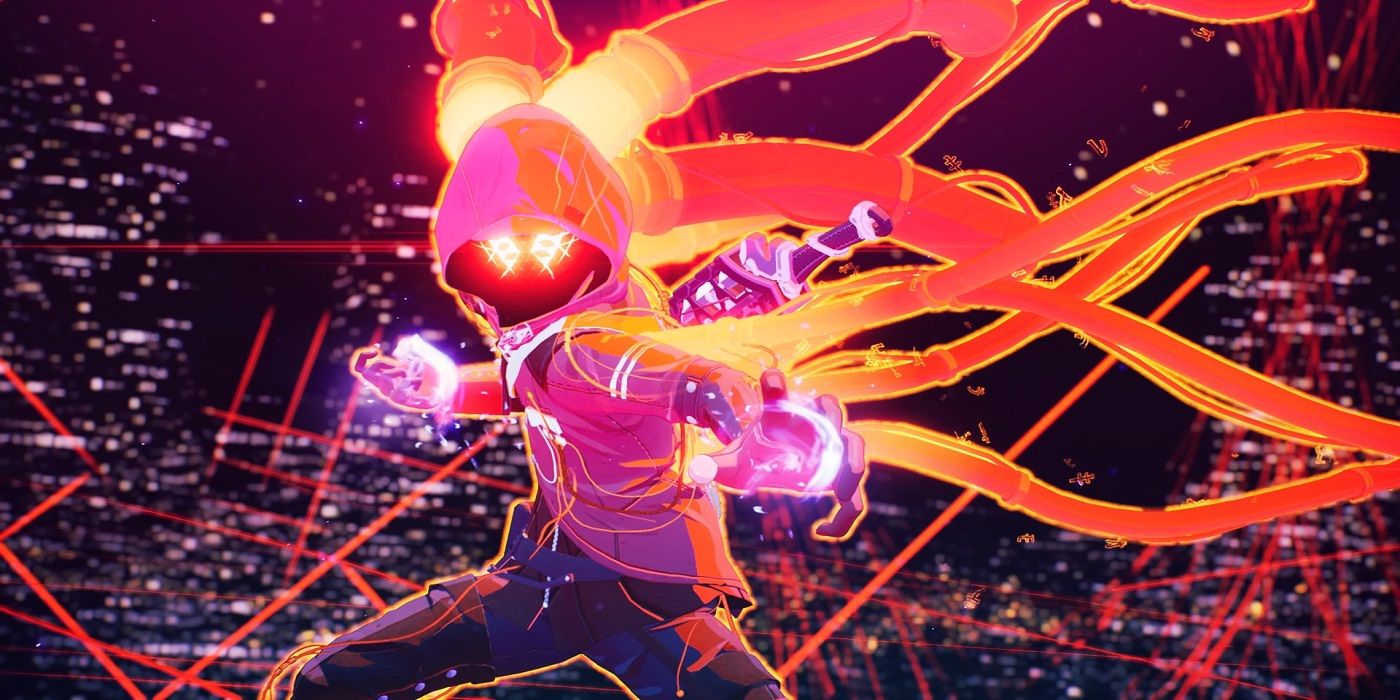 Release Date: June 24, 2021
New, successful IPs should be celebrated, particularly when it comes to ambitious RPGs. Bandai Namco's Scarlet Nexus serves as a great introduction to a universe that, hopefully, will be further expanded upon by subsequent releases.
Visually, Scarlet Nexus can't compare to the likes of Final Fantasy or Persona, but it delivers something on the same level as a Tales of game. Featuring real-time combat that is fast-paced and deceptively complex, Scarlet Nexus runs very well on the PS5.
Guilty Gear Strive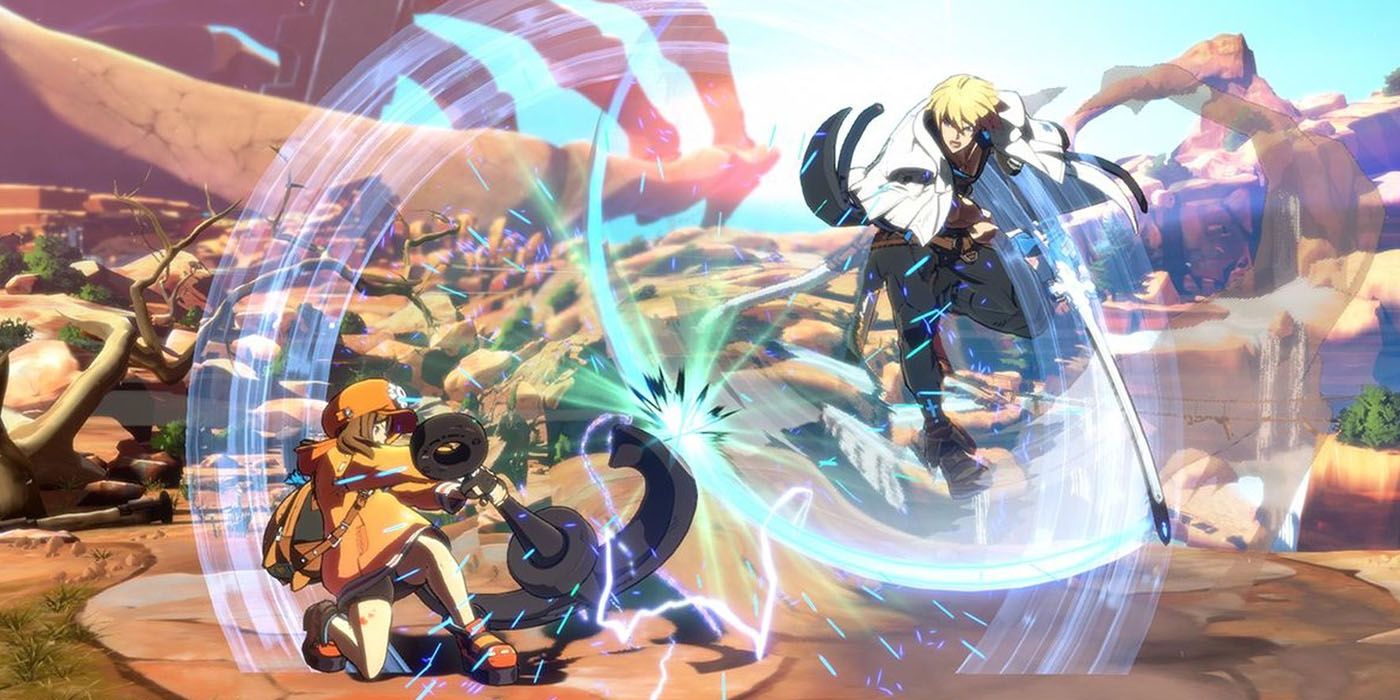 Release Date: June 11, 2021
Arc System Works is among the best developers in the fighting game genre, even if the majority of the studio's franchises can be overwhelming for newcomers. Guilty Gear Strive succeeds in reducing the license's entry barrier while retaining the tight and punishing combat system that has defined the series since its inception.
RELATED: Mistakes Everyone Makes While Playing Guilty Gear Strive
Guilty Gear Strive looks like an anime and runs brilliantly on the PS5, offering 4K visuals alongside 60 FPS. Players seeking a ninth-generation fighting game can do much worse than Guilty Gear Strive; just make sure to play through the tutorial.
Chivalry 2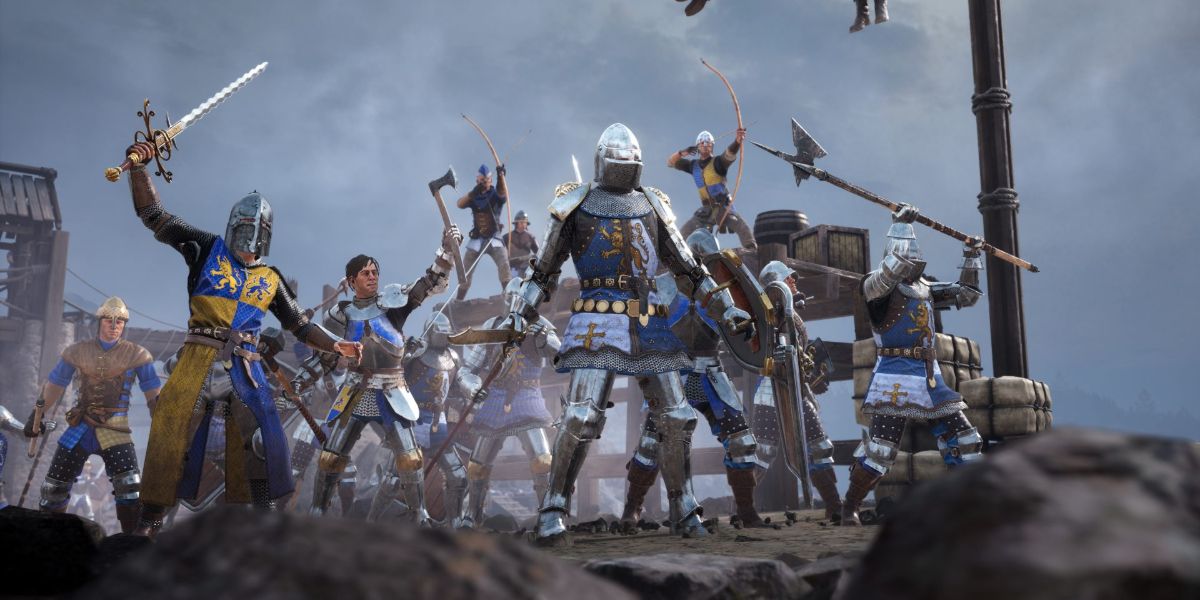 Release Date: June 8, 2021
Multiplayer games tend to be unpredictable due to their performance depending on a user's connection; however, as long as no external factors interfere, Chivalry 2 runs at 60 FPS while managing a 4K resolution. Torn Banner Studios' hack and slash game drops players in large-scale medieval battles with melee combat taking center stage.
Precision is the name of the game here as players must not only swing their weapons accurately and intelligently but parry any incoming attacks. Consequently, 60 FPS is crucial.
Devil May Cry 5: Special Edition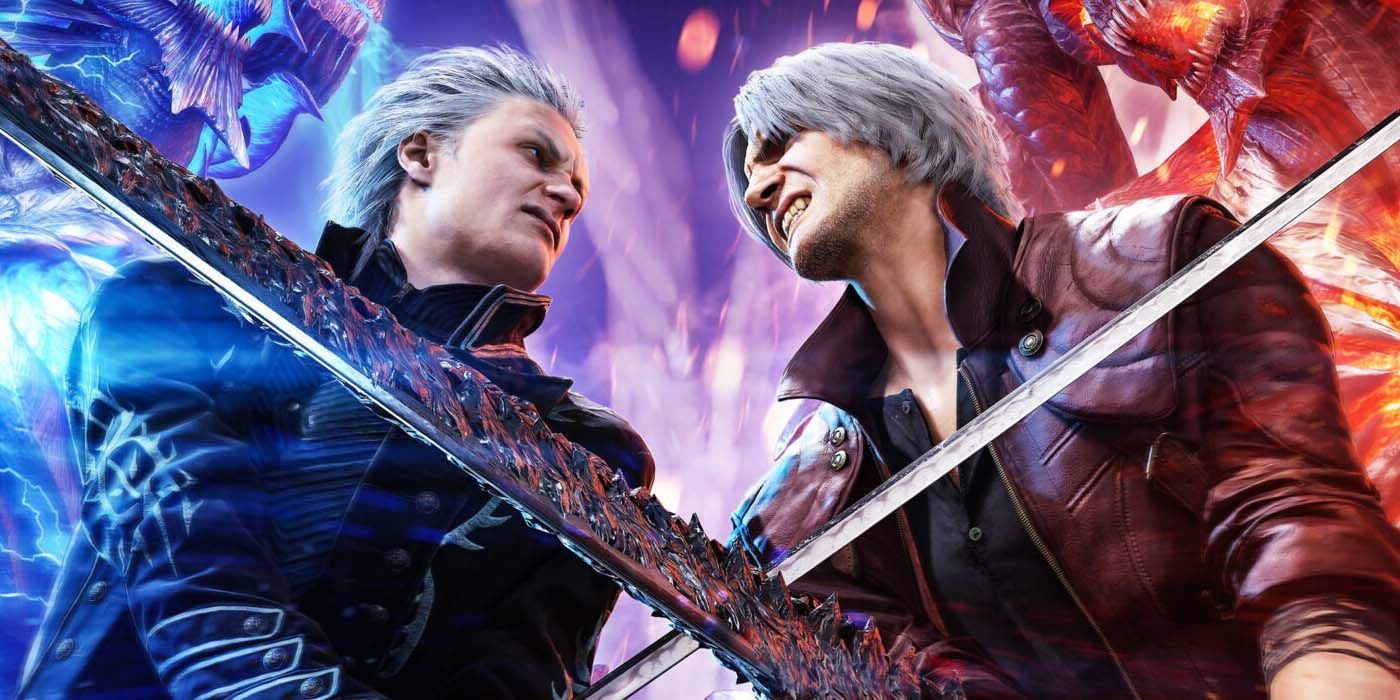 Release Date: November 12, 2020
It might have taken a while but Capcom finally released the Devil May Cry game that fans deserve. Originally debuting in March 2019 for the PS4, Xbox One, and PC, Devil May Cry 5 went next-gen with its Special Edition, a version that includes Vergil as a playable option.
Permitting ray tracing is disabled, Devil May Cry 5: Special Edition runs at 4K and can reach roughly 60 FPS. The game comes with a variety of Performance Modes, including the ability to play at 120 FPS at 1080p. Devil May Cry 5's combat might be the most complete in the hack and slash subgenre, and the Special Edition offers the best version of it.
Immortals Fenyx Rising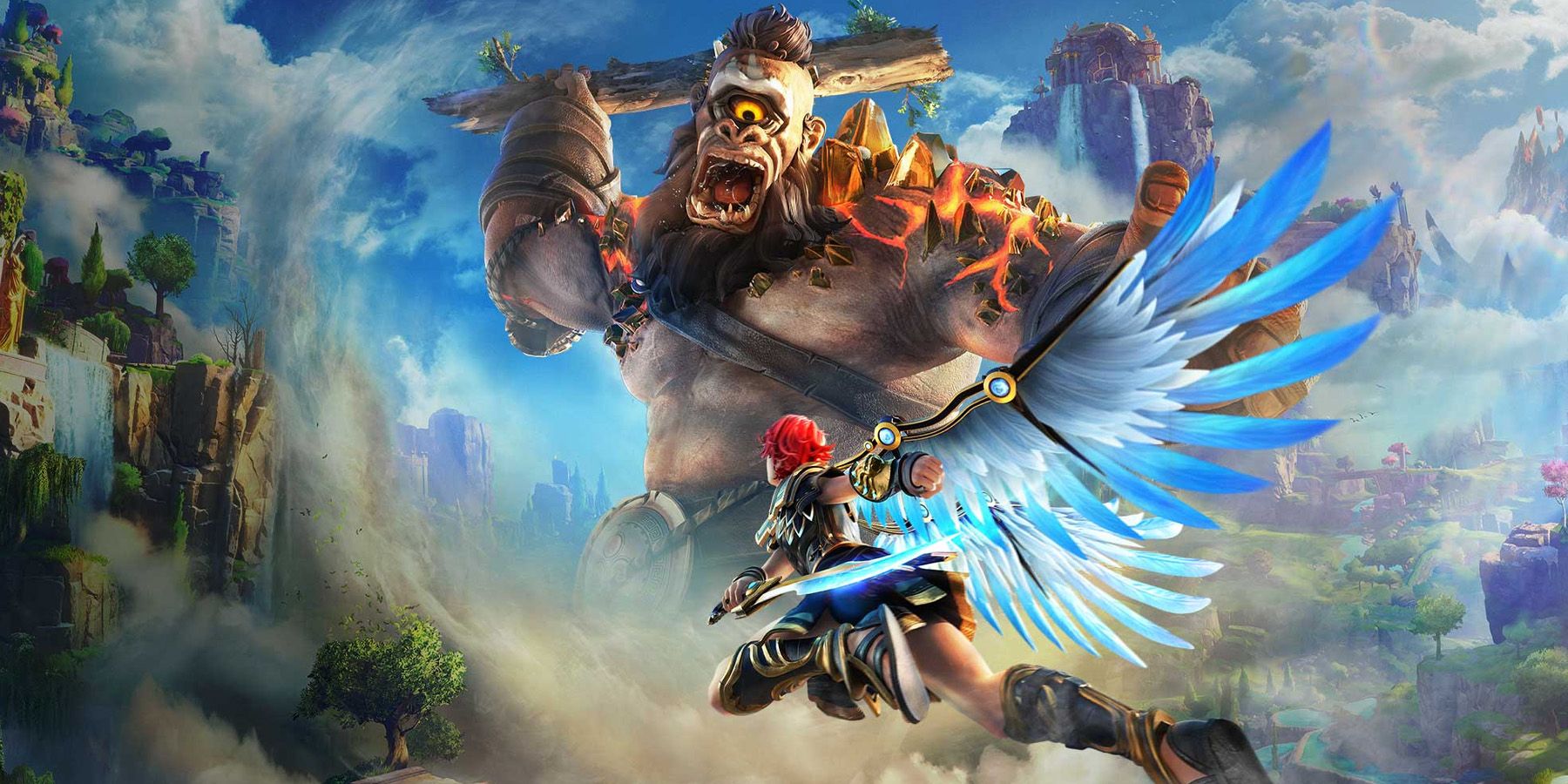 Release Date: December 3, 2020
Ubisoft's action-adventure game takes quite a bit of inspiration from Nintendo's The Legend of Zelda: Breath of the Wild, utilizing a similar visual style and puzzle system. Based on Greek mythology, Immortals Fenyx Rising follows the titular hero as he tries to defeat Typhon, a journey that puts Fenyx directly in the path of a number of gods.
Immortals Fenyx Rising boasts fast-paced hack and slash combat that blends melee and ranged weapons along with an array of incredible powers. The open-world is not all that dissimilar to Ubisoft's standard fare, albeit with a more cartoonish aesthetic than the realistic visuals of Far Cry or Assassin's Creed.
Days Gone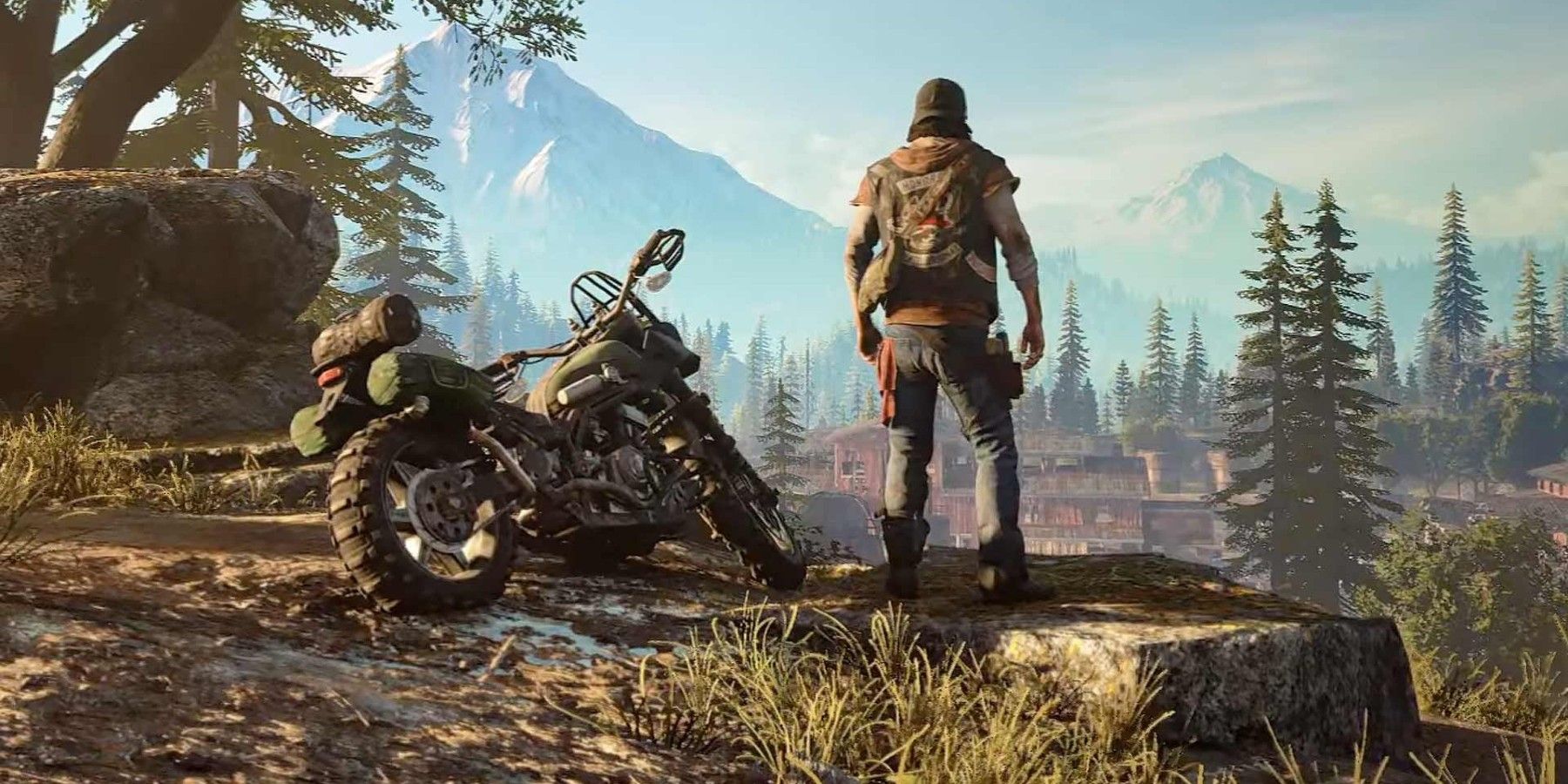 Release Date: April 26, 2019
Bend Studio's Days Gone might not have garnered a reception quite as glowing as the most decorated PS4 exclusives, but the open-world game still has plenty going for it. Set in a post-apocalyptic landscape with zombie-style monsters, Days Gone revolves around a biker, Deacon, and tells a story that starts slow but builds steam quite nicely as it goes along. Players also get to customize their motorcycle, creating their own beast sort of like the Mad Max game.
Days Gone is at its best when Deacon is facing off against a horde of Freakers, and these sections are made even better by the PS5's ability to run the game at 4K and 60 FPS.
Resident Evil Village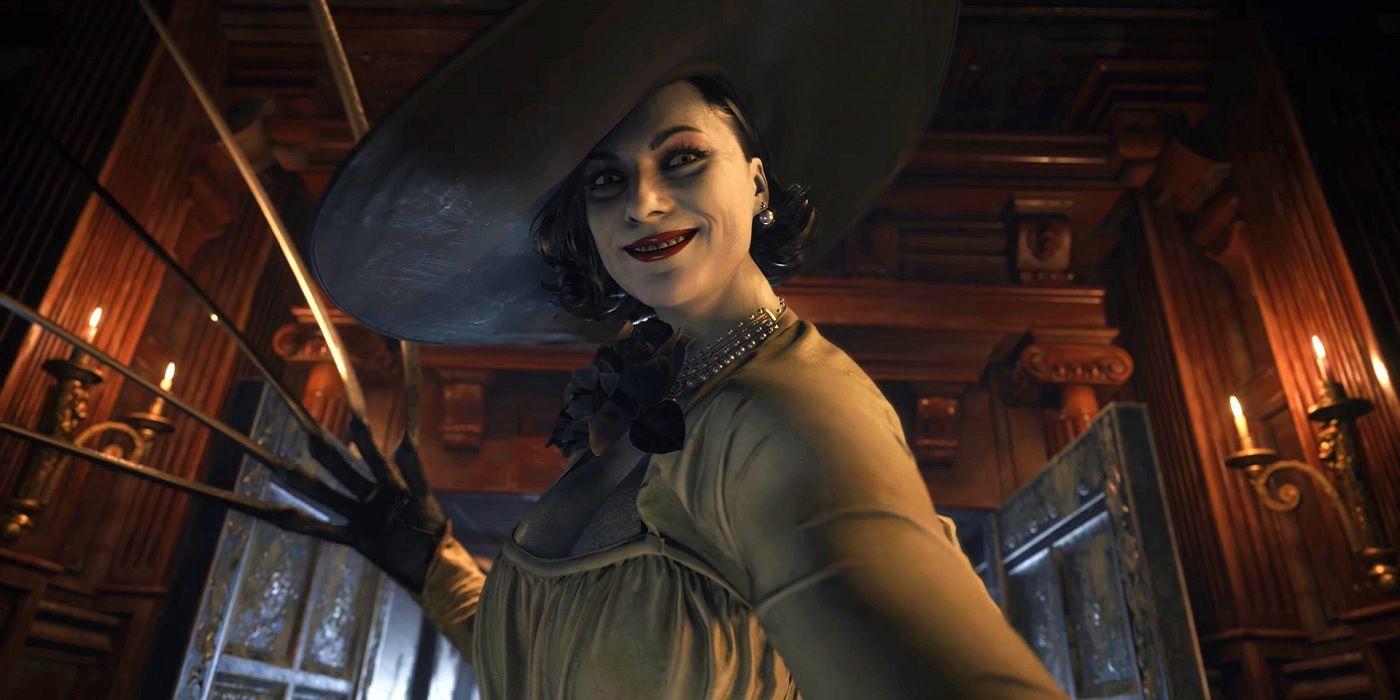 Release Date: May 7, 2021
The eighth mainline entry to the Resident Evil series is well-served on the PS5. The new and wonderfully magnetic nemesis Lady Dimitrescu is a compelling enough reason to play the game. But for gamers who want to witness the giantess in her full splendor, the PS5 is eager to please.
RELATED: Why Lady Dimitrescu Became Resident Evil Village's Breakout Star
Village supports native 4K resolution, 60 FPS, and raytracing. This means that your happy romp trying to elude and escape from the beautiful vampire aristocrat will remain unmarred by bad mood lighting. Get running!
For Honor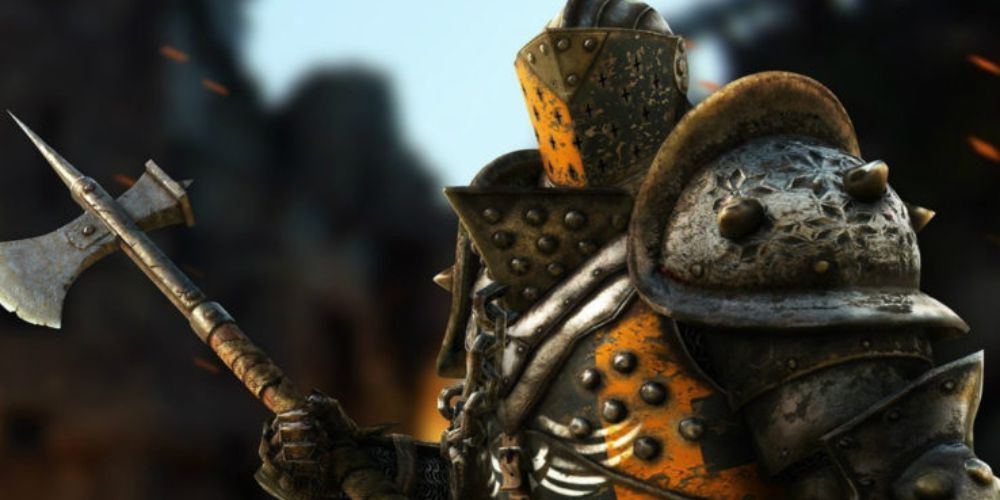 Release Date: February 14, 2017
Ubisoft's For Honor is not exactly new, but its refresh on the PS5 breathes life into it. For Honor's beautiful historical locales and characters will be viewable at full 4K resolution. Players can also look forward to smooth 60 FPS gameplay, which is a promising upgrade over the last generation of consoles.
More frames per second means that players have more motion to react to, meaning they can dodge and strike with previously unknown precision (and precarity!). For anyone looking to get into online fighting games on their shiny new console, look no further.
Fortnite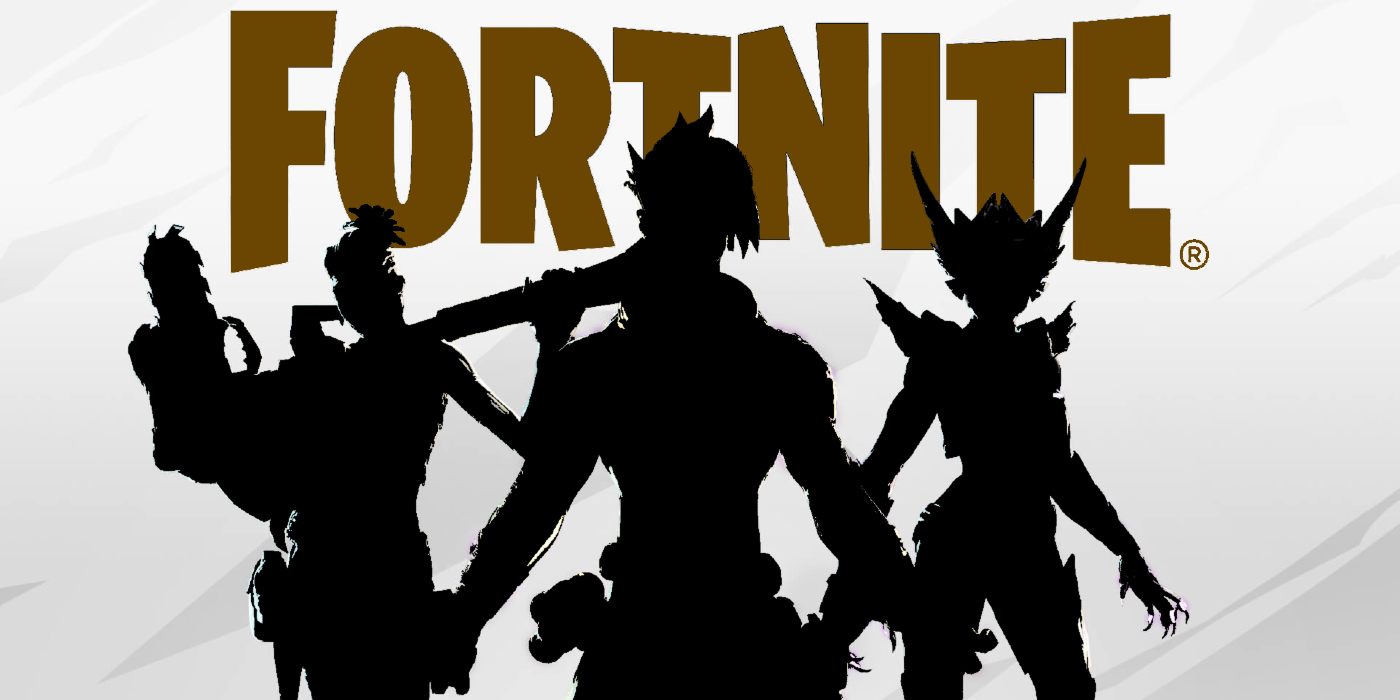 Release Date: November 12, 2020 (PS5)
Fortnite is a cultural icon that has absorbed players all around the world since its release. However, because of its complexity, console gaming limited the fidelity available to much of its player base. That's no longer the case with the new generation of consoles.
The PS5 offers variety and caters to what gamers value in their high-action games. Fortnite players can look forward to building, looting, and battling at full 4K/60 FPS. Gamers who want to step beyond 60 FPS can play Fortnite at a lower resolution with an FPS of 120 (that is, if they have a TV that can support it!).
Get The Last Laugh bundle on Amazon here!
Dead By Daylight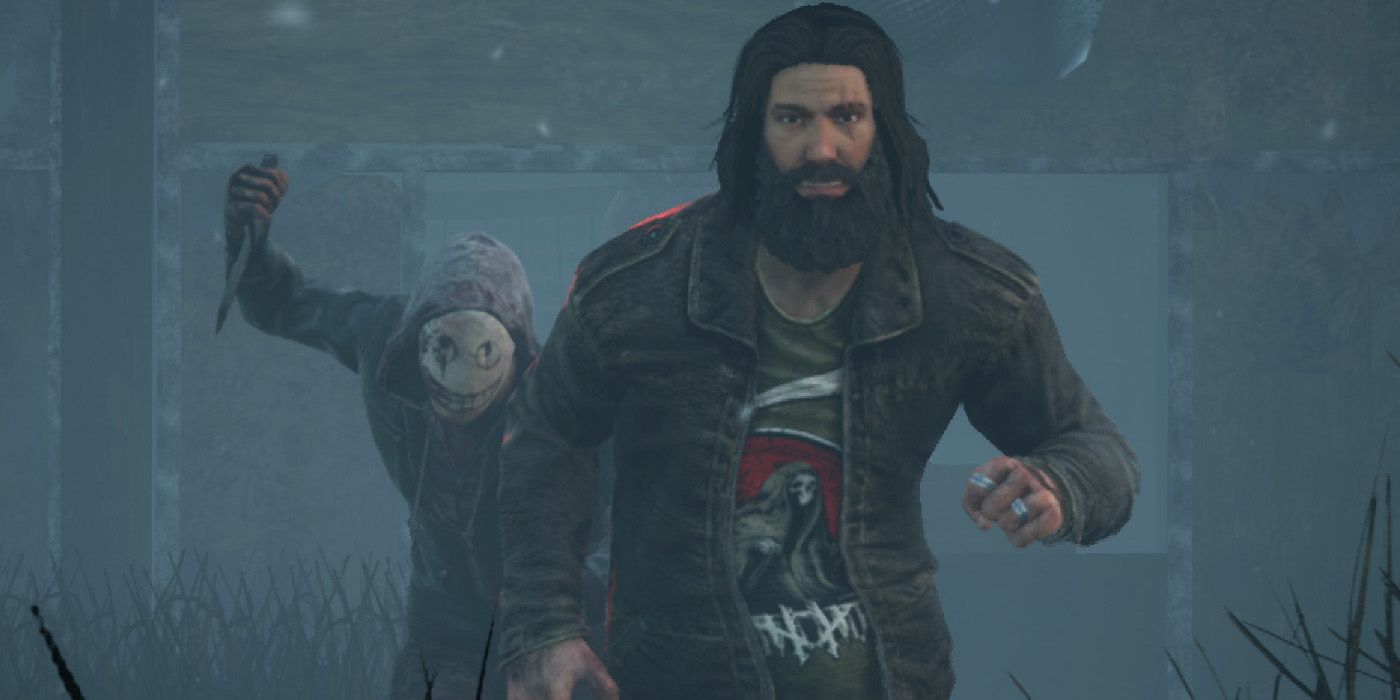 Release Date: November 12, 2020 (PS5)
The asymmetrical horror multiplayer game Dead by Daylight is among the breakout hits of the last generation. Players assume the role of victims who must flee from a player-controlled killer. The game still boasts a strong player base of about 25 million across all consoles. Getting into the game on a new console is a safe bet, as developer Behavior Interactive continues to update the game with new content and events.
RELATED: Dead By Daylight: Every DLC, Ranked
Dead by Daylight on the PS5 is a welcome upgrade over other versions. The game runs at the new 4K/60 FPS standard and also ups the visual fidelity so that gamers can really appreciate all the gory details.
Crash Bandicoot 4: It's About Time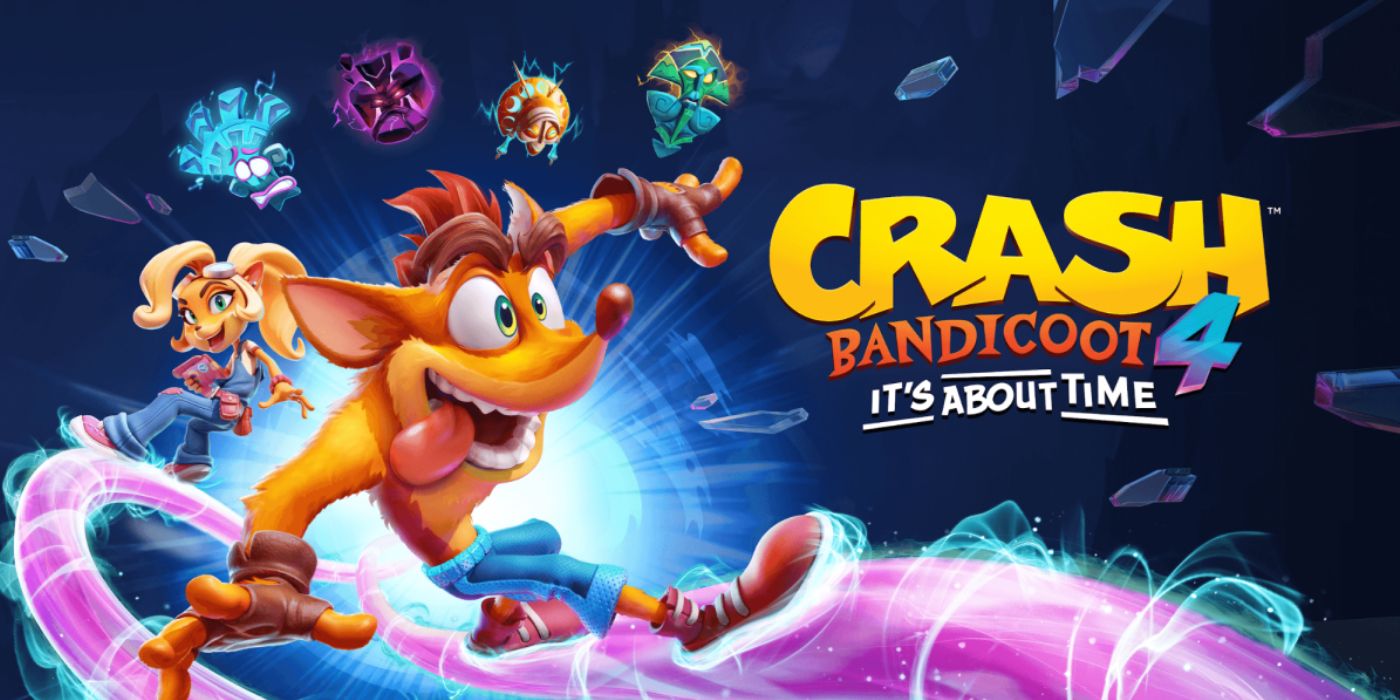 Release Date: March 12, 2021 (PS5)
The newest mainline Crash Bandicoot game is a welcome revival of the classic series. Though there has been controversy over the game's always-online requirement on PC, there exist no such limitations on the console. Console gamers looking to play the newest kid-friendly marsupial romp are served by the power of the PS5.
The game runs at full 4K/60 FPS and is noticeably smoother and sharper than on the PS4. The PS5's solid-state drive also means that the game loads extremely quickly, which is a welcome change for anyone who remembers the original trilogy's lengthy load times!
Assassin's Creed Valhalla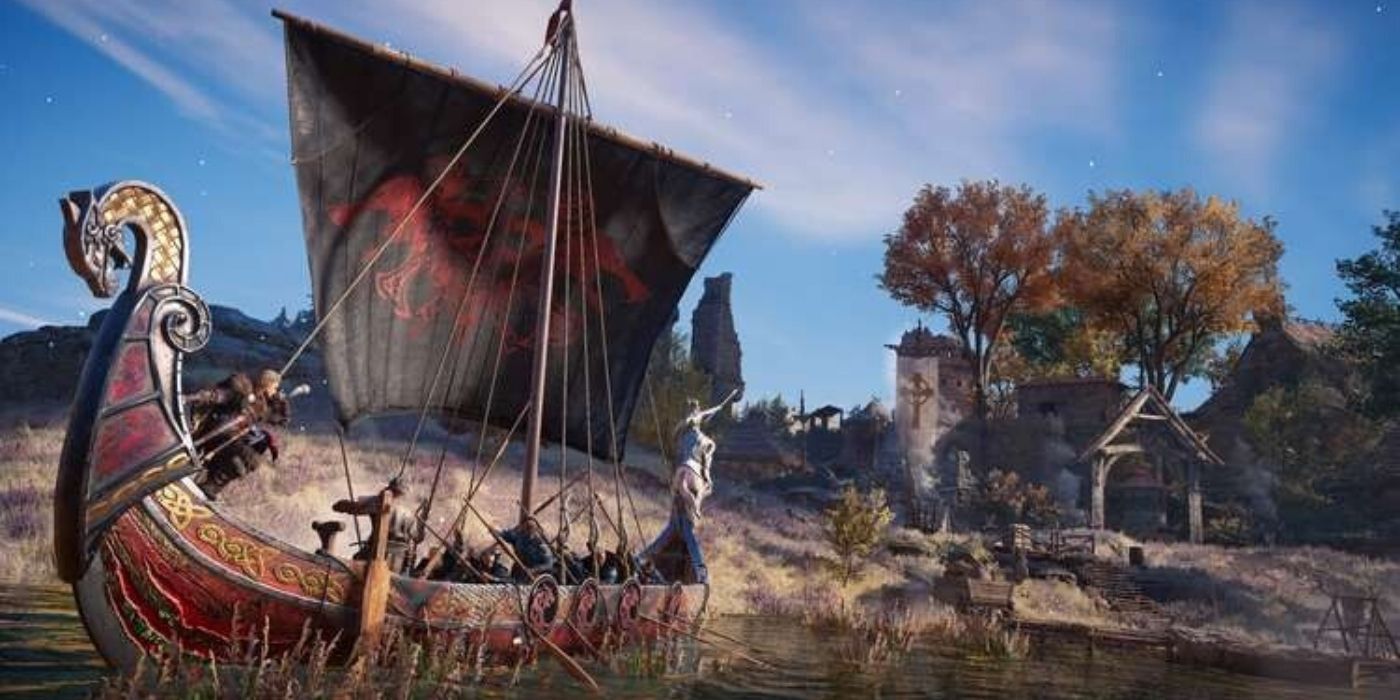 Release Date: November 12, 2020 (PS5)
Assassin's Creed: Valhalla is an ambitious entry to a long-running series. The Assassins Creed games have always been known for realizing beautiful historic settings. Valhalla is no different, bringing its feudal frontier to life as players explore and conquer the English countryside in the shoes of ninth-century Norse invaders.
RELATED: Assassin's Creed Valhalla: Surprisingly Accurate Historical Details
Like with other titles, gaming on the Ps5 is a favorable prospect. Even with its graphical boost, the PS5 handily keeps up with Valhalla's demands and ensures that the player experience is as seamless as it is immersive.
Borderlands 3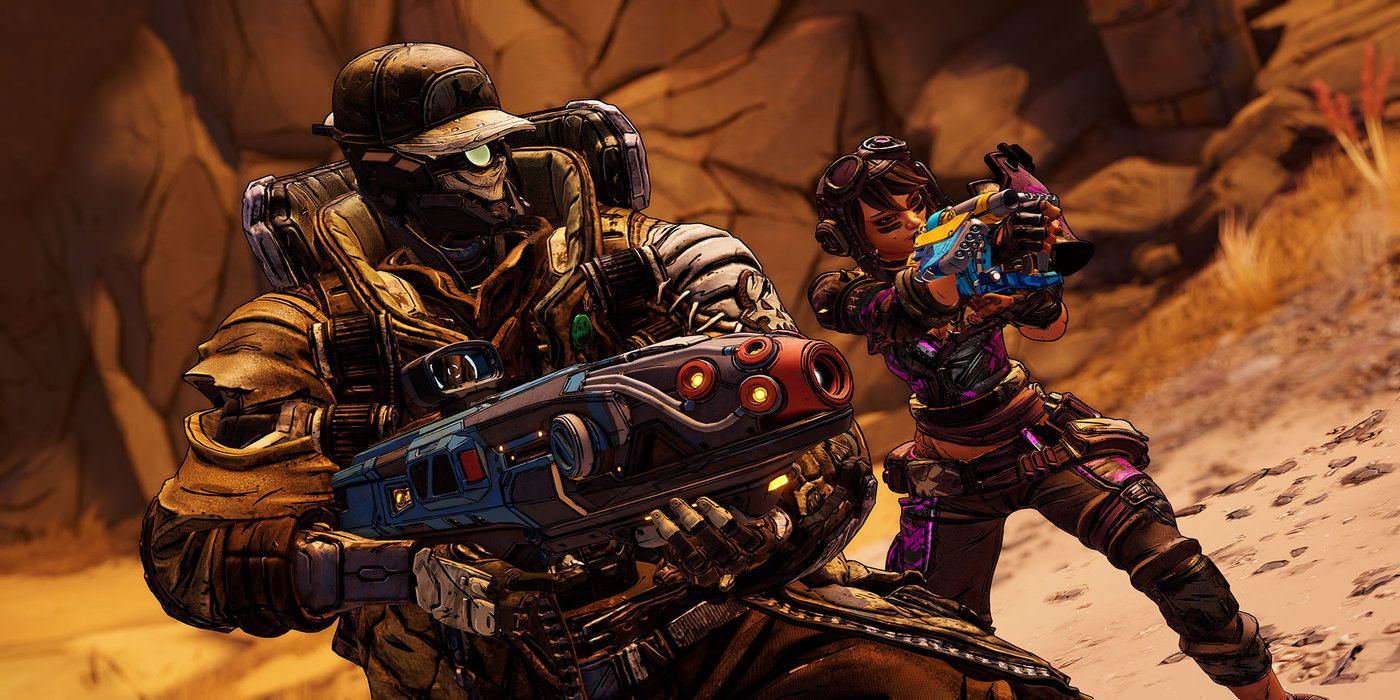 Release Date: November 12, 2020 (PS5)
Borderlands 3 is a fun, intense game that retains many players, even as it prepares to launch its (rumored final) Director's Cut DLC. And with an incoming movie adaptation, there's hardly been a better time to get into it. Given everything, the team over at Gearbox decided to grace gamers with a welcome upgrade.
The PS5 version of Borderlands 3 offers a 'performance' mode and a 'resolution' mode. The Performance Mode renders the game at 120 FPS and lower resolution, whereas Resolution Mode runs the game at 4K/60 FPS. The next-gen also offers faster loading times across the board, and this change is huge for Borderlands 3. The improvements to menus alone solidify how the PS5 version of the game is how it's meant to be played.
The Nioh Collection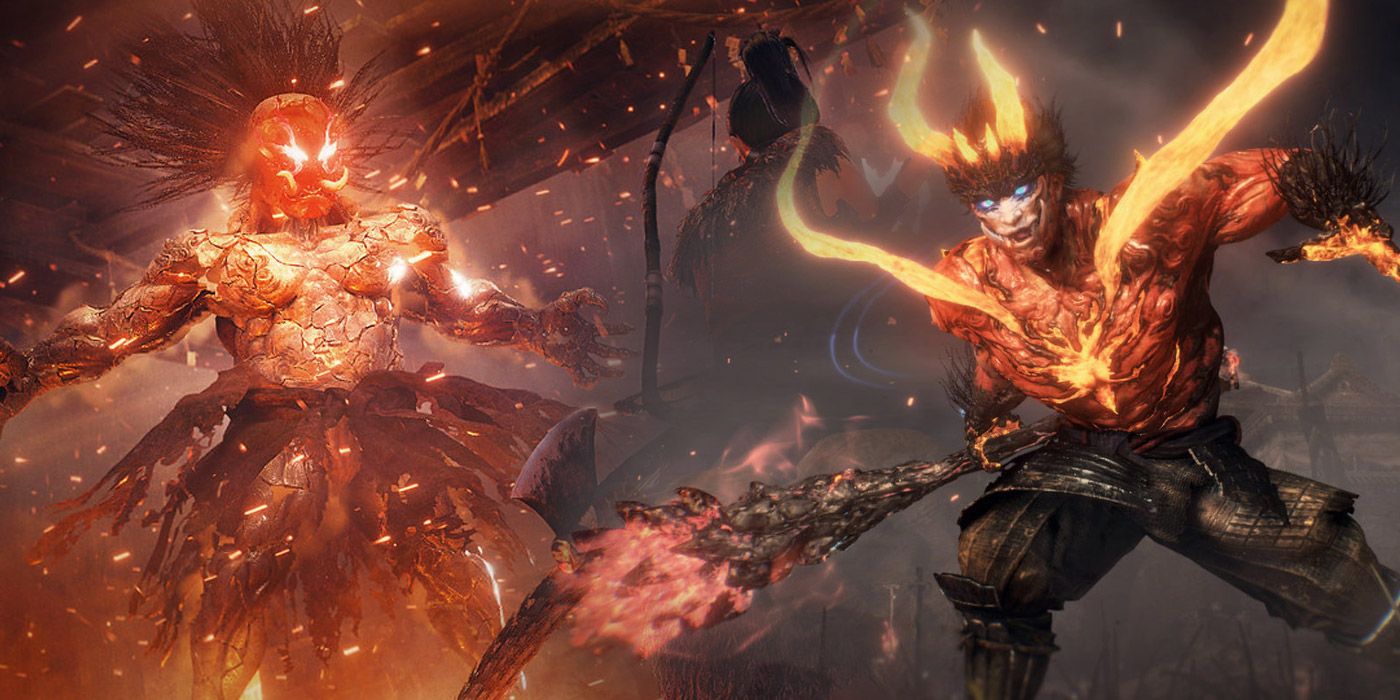 Release Date: February 5, 2021
Nioh 1 & 2 were unexpected hits in the "souls-like" genre. While its seed of creativity dates all the way back to 2004, the last decade of success for challenging, immersive action RPGs breathed new life into its development over at Team Ninja.
Now, The Nioh Collection has a home on the PS5, offering great value for money as each entry in this series should keep someone busy for close to 50 hours. The Nioh Collection features both Nioh titles, which can be played at 4K resolution and beautiful smooth 60 FPS. High frame rates are especially welcome for challenging action games, which encourage precise "dodge and punish" gameplay.
Gran Turismo 7
Release Date: March 4, 2022
The Gran Turismo series has always pushed the visual envelope. Now, its presentation on the PS5 approaches new levels of beauty by boasting both fluidity and clarity. Whereas 2017's Gran Turismo Sport hovered around 30 FPS on PS4, Gran Turismo 7 boasts 4K resolution, a smooth 60 frames per second, and Ray Tracing to boot, although the latter two features cannot be achieved simultaneously.
While the racing game has attracted quite a bit of criticism for some of its practices, the gameplay itself is fantastic, ranking among the best on the market. Gran Turismo 7 looks amazing and runs beautifully.
Every PlayStation, Xbox, Switch, And PC Game Coming Out In 2022 (And Beyond)
In relation to the PS5, the best is yet to come. As studios grow more familiar with the tech's potential, more games will come out that push Sony's console to its limits. Here are all the upcoming PS5 games, along with the titles announced for the Xbox Series X/S, Nintendo Switch, and PC:
We hope you like the items we recommend! Game Rant has affiliate partnerships, so we receive a share of the revenue from your purchase. This won't affect the price you pay and helps us offer the best product recommendations.
bottikcointo
bottikcointo
bottikcointo
bottikcointo
bottikcointo
bottikcointo
bottikcointo
bottikcointo
bottikcointo
bottikcointo
bottikcointo
bottikcointo
bottikcointo
bottikcointo
bottikcointo
bottikcointo
bottikcointo
bottikcointo
bottikcointo
bottikcointo
bottikcointo
bottikcointo
bottikcointo
bottikcointo
bottikcointo
bottikcointo
bottikcointo
bottikcointo
bottikcointo
bottikcointo