Rovio Entertainment announces a new bird character for Angry Birds 2 named Melody, who uses her musical skills to take down many opponents.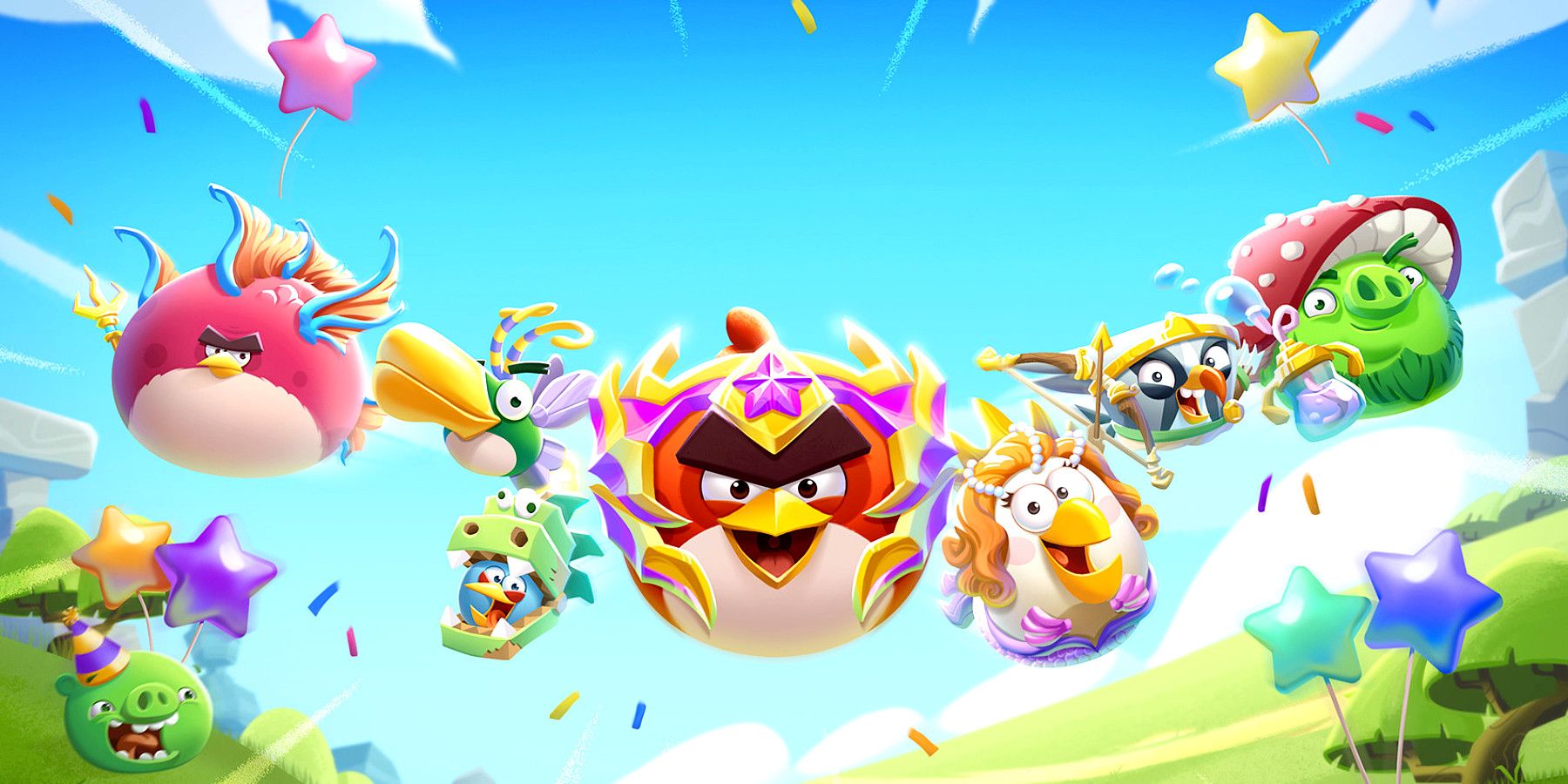 Angry Birds 2 now has a new bird protagonist named Melody with special musical powers to add to the main crew. The reveal was presented in a new gameplay clip depicting the new character in action against the pig enemies. A blog post detailing the new Angry Birds 2 flock character was also released on Rovio Entertainment's main website.
Since the action-puzzle game's release, a cast of quirky feathery friends has been added to the roster, each with their own special abilities. From the socially awkward Bomb to the majestic flying Mighty Eagle, every flock member comes together with their own skillset to be slingshotted into the air to take down King Pig and his gang of Bad Piggies and get back their eggs. Angry Birds 2 has remained a popular installment in the franchise, having gathered millions of downloads in the first few days after its release in 2015.
RELATED: Classic Angry Birds Game Returns to Mobile Stores
Melody, Rovio Entertainment's latest addition to the Angry Birds world, brings her songbird talents in a Kirby-like manner to the battle against the green piggies. In the animation clip, Melody is seen catapulting toward a wall of pigs as she inhales different items to spit back out as ammo. A regular gameplay view is shown afterward, showcasing what her powers look like in-game. She single-handedly takes down a wall of piggies and returns to the main bird crew, Red, Chuck, and Bomb, to take a selfie.
Players can unlock Melody starting today in a limited-time event that requires players to collect feathers. The event starts today and will end on December 4. Melody's character is said to add to the new-found freedom provided in the "Pick Your Flock" feature where players can build their own battle strategy by creating their own team from the classic Angry Birds characters and other special birds. This is the latest major development for a Rovio game besides the recent positive development update on Bad Piggies 2.
The Angry Birds franchise has developed a solid fan base over the years since its 2009 release. The success has led to several spinoff games, films, and shows as well as expansion into merch and more. However, many have complained about bugs and glitches tarnishing their love of the game with some of the most recent Angry Birds series additions failing to gain back the critical reception of the original. Maybe this new musical addition to the roster will pep up the game a little for a fresh experience in a franchise that's had its ups and downs in recent years.
Angry Birds 2 is currently available for iOS and Android devices.
MORE: 10 Mobile Games That Would Be Great On Consoles
Source: Rovio Entertainment
bottikcointo
bottikcointo
bottikcointo
bottikcointo
bottikcointo
bottikcointo
bottikcointo
bottikcointo
bottikcointo
bottikcointo
bottikcointo
bottikcointo
bottikcointo
bottikcointo
bottikcointo
bottikcointo
bottikcointo
bottikcointo
bottikcointo
bottikcointo
bottikcointo
bottikcointo
bottikcointo
bottikcointo
bottikcointo
bottikcointo
bottikcointo
bottikcointo
bottikcointo
bottikcointo