Following the publication of responses from Microsoft and Sony, an Activision Blizzard executive claims it will not hesitate to defend the deal.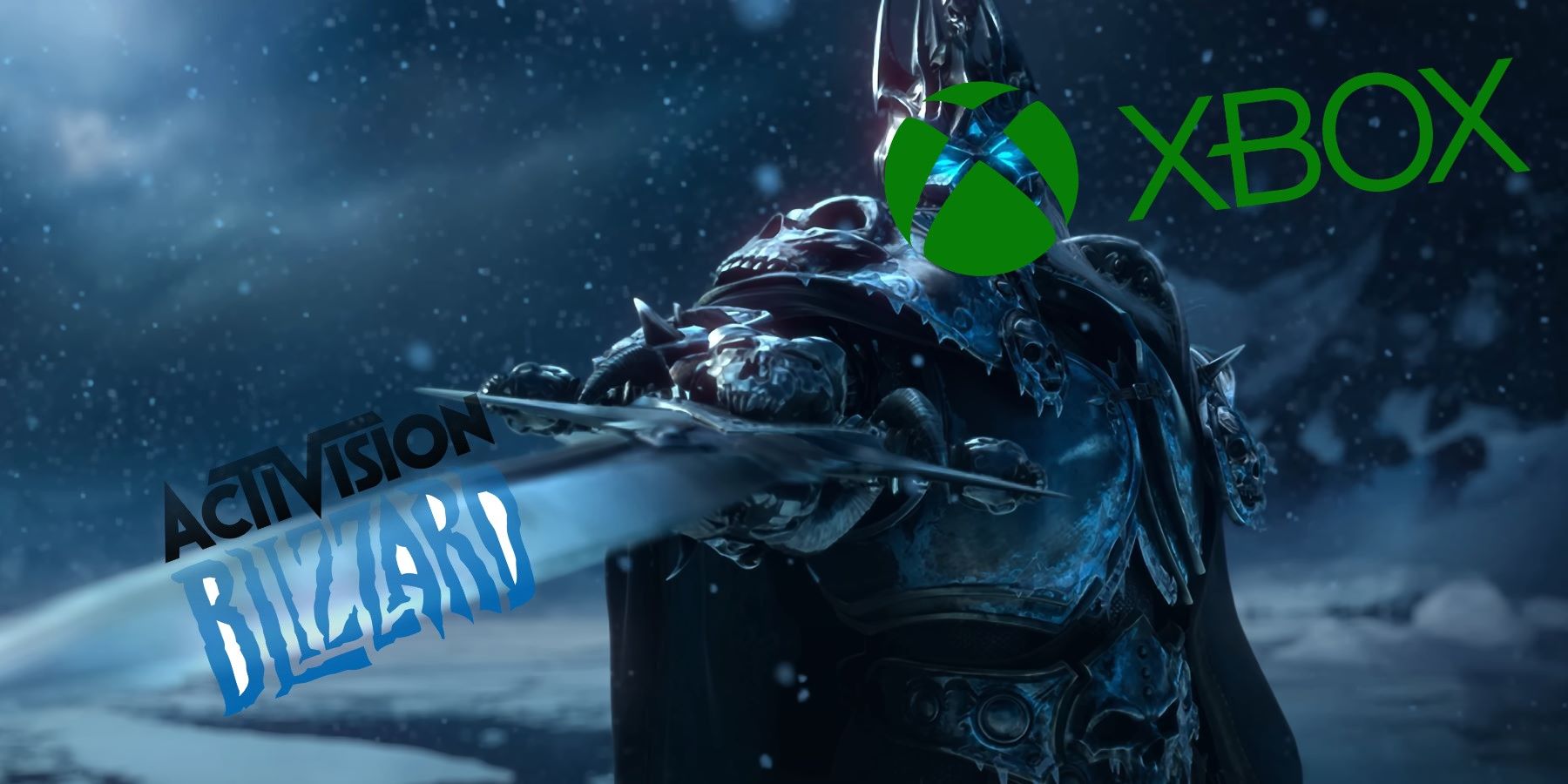 Activision Blizzard has claimed it is prepared to "fight" for the proposed merger with Microsoft, espousing some of the most aggressive rhetoric yet seen. The forward messaging from Activision Blizzard comes as scrutiny surrounding the acquisition continues to bear down, with a few powerful regulatory bodies concerned about potential consequences brought by the approval of the deal.
As Microsoft's $68.7 billion bid approaches the anniversary of its announcement, growing pains are being felt by the gaming giant. In what was initially quite a smooth sailing, Saudi Arabia and Brazil approved the deal, with the Brazilian Administrative Council going so far as to critique the quality of Sony's argumentation. However, 14 countries are still perusing the intricacies and that same stance has proved more convincing for the authorities of the United Kingdom, European Union, and United States. The UK's Competition and Markets Authority (CMA) recently published the responses from both Sony and Microsoft concerning an Issues Statement it had released last month, which offered the most significant degree of clarity yet as to the contentions and positions held by each party.
RELATED: Sony Response to Microsoft's Activision Blizzard Acquisition Published by UK CMA
Activision Blizzard CCO Lulu Chen Meservey took to Twitter following the CMA's publication, citing her cause for doing so to be increased "speculation about Microsoft's acquisition of Activision Blizzard." The executive was unequivocal, stating that "any suggestion that the transaction could have anticompetitive effects is absurd." Seeming to frame the situation as an international conflict, Meservey claimed that "this merger will benefit gamers and the US gaming industry," but did not offer any justification for why this would be the case.
Meservey continued, slightly pacifying her prior tone to reaffirm Activision Blizzard's commitment to "work cooperatively with regulators," but added a caveat that the company "won't hesitate to fight," in defense of the acquisition. Since negotiations between Xbox and PlayStation bosses seemingly bore no fruit, the disputes have played out in an increasingly public manner, with the head of Microsoft Gaming Phil Spencer frequently quoted regarding the acquisition in recent weeks.
Meservey's statements are an escalation, denouncing all criticism as "absurd," and an implicit rebuke to reports that the FTC is looking to file an antitrust lawsuit in an attempt to force concessions before approving the deal. Meservey joined Activision Blizzard in October and, according to a report by Kotaku, "warned staff via Slack that organizing could lead to lower raises and tough clashes with management," following a successful union vote by quality assurance testers working at the Blizzard. The newly hired executive stipulates that her tweets are personal but as a representative of Activision Blizzard, it could be a sign of what to expect from the company going forward.
MORE: PlayStation Can't Replace Call of Duty
Source: Windows Central, Kotaku
bottikcointo
bottikcointo
bottikcointo
bottikcointo
bottikcointo
bottikcointo
bottikcointo
bottikcointo
bottikcointo
bottikcointo
bottikcointo
bottikcointo
bottikcointo
bottikcointo
bottikcointo
bottikcointo
bottikcointo
bottikcointo
bottikcointo
bottikcointo
bottikcointo
bottikcointo
bottikcointo
bottikcointo
bottikcointo
bottikcointo
bottikcointo
bottikcointo
bottikcointo
bottikcointo