Assassin's Creed Invictus is an upcoming, standalone multiplayer game from Ubisoft. Being developed by multiplayer veterans who've previously worked on For Honor, things already appear to be moving in a somewhat positive direction for Assassin's Creed Invictus. The announcement of the new game brings the total number of upcoming Assassin's Creed titles to five, with Assassin's Creed Mirage, Codename Red, Codename Jade, and Codename Hexe all being in the works at Ubisoft as well. While each of these titles is likely to bring an interesting twist to the usual formula of the franchise, fans should especially be keeping an eye on Invictus.
Multiplayer has had a long and interesting history with the Assassin's Creed franchise. First appearing back in Assassin's Creed Brotherhood, the early versions of the multiplayer modes had players each choose a different character and try to hunt down an opponent while they were being hunted. It was seen by many as a decent companion to the single-player experience, but earlier this year Ubisoft shut down a lot of the online services for the Assassin's Creed multiplayer titles, leading many to question the future of the feature. With Invictus bringing about a return to multiplayer, then, there are a few things it will need to truly succeed like the game modes of the past did.
RELATED: Assassin's Creed Fan Makes World War 2 Game Concept with Unreal Engine 5
The Reasons Behind the Popularity of Assassin's Creed's Multiplayer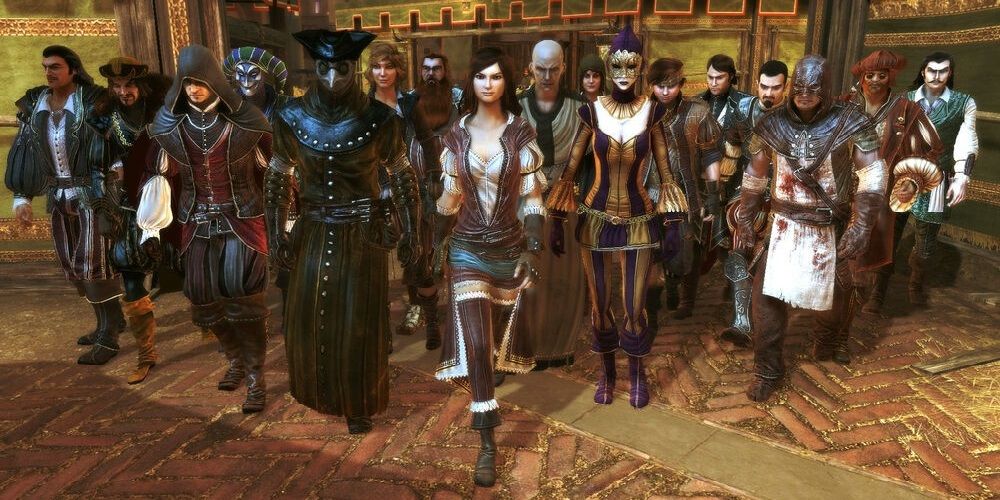 As players first stepped into the multiplayer of Assassin's Creed Brotherhood, they maybe have been surprised how much effort Ubisoft had put into these modes. While they never matched the experience a player got from going through the finely crafted stories of Ezio Auditore, Connor, or Edward Kenway, the PvP modes brought into Assassin's Creed Brotherhood, Revelations, 3, and Black Flag each had their own well-curated maps and plenty of game modes to enjoy.
Whether a gamer wanted to run through the crowds, hunting as many opponents as possible in the free-for-all Deathmatch and Wanted game modes, or if they were looking to team up to compete in Artifact Assault or Manhunt, hours could be spent in the PvP experience of these older Assassin's Creed games. Using the stealth mechanics prevalent in Assassin's Creed, such as allowing players to hide among crowds, dive into haystacks, and sit idly on a bench, this gave the PvP multiplayer much more of a methodical style of play, where an assassin would have to pull off their kill as stealthily as possible for a higher point reward. Of course, there was the option to just sprint around killing everyone, but that would lead the player to be more noticeable to their hunters.
As well as the underrated PvP modes in Assassin's Creed multiplayer, there was also a good amount of focus put on co-op functionality in Assassin's Creed Unity. Often, when a single-player franchise becomes successful, a lot of gamers want the chance to experience these games with their friends. So, when Assassin's Creed Unity first unveiled it would have co-op, a lot of fans were immediately excited to see what this would look like. While Unity's disastrous launch may have soured gamers' memory of it, the title still allowed for an expansive co-op experience, something that could certainly be built on in Assassin's Creed Invictus.
RELATED: Assassin's Creed Mirage Crossover Could Be Coming to AC Valhalla
What Assassin's Creed Invictus Should Look Like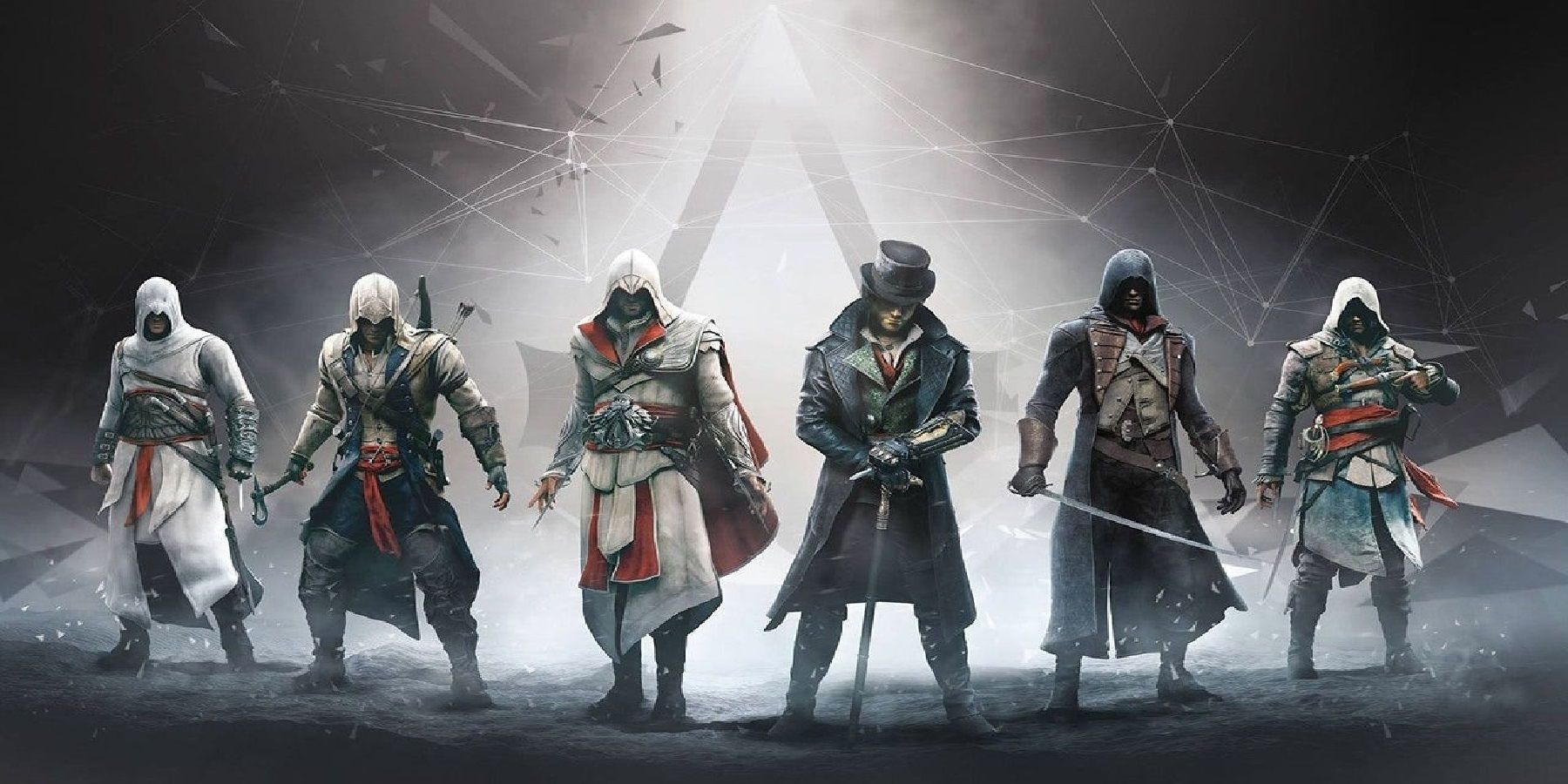 To succeed, Assassin's Creed Invictus cannot just be a simple remaking of the multiplayer systems introduced in Brotherhood or those found in Unity. Instead, it needs to redefine what can be achieved in Assassin's Creed multiplayer, and to do this it could combine both the PvP and co-op elements, building on each to create a memorable experience. The PvP of Assassin's Creed Invictus is likely going to have a major focus, considering For Honor developers are on the team. For older fans, it might be enough to know that PvP is making a return, but with veteran multiplayer developers at the helm of Invictus, this means there is some room for great change.
Specifically, with For Honor developers working on Assassin's Creed Invictus, this implies that the game will have a combat style similar to the former historical action title. For Honor's combat would certainly make an interesting addition to Assassin's Creed multiplayer, as it would allow players to engage in fights more akin to the recent RPG titles of the series, such as Assassin's Creed Odyssey and Origins. This means that a fresh experience would be given to old and new players alike, making Invictus somewhat of an even playing field at launch.
However, the one-on-one duels of For Honor's combat shouldn't be the only option in Invictus' PvP. Instead, fans should also get to experience some game modes that rely on stealth. This could appease those who want a return to the PvP that Assassin's Creed multiplayer was so well-known for. To really succeed, though, Assassin's Creed Invictus should include more than just PvP, and should also contain a full co-op campaign, letting players have a PvE experience they can enjoy with their friends.
Assassin's Creed Unity allowed players to run through a good chunk of the game with their friends, but this is something that Assassin's Creed Invictus can build on by allowing a fully cooperative experience. Rather than the story being focused around a single figure, it could instead take features from Borderlands or Warhammer: Vermintide, which have the narrative being completed by a group of heroes. This would allow Invictus to be the game that Assassin's Creed Unity was designed to be, allowing players to feel as though they should be playing with friends, rather than co-op feeling like an add-on.
Assassin's Creed Invictus can't just be a callback to the multiplayer of the franchise's past to succeed. Ideally, it would combine both a cooperative PvE experience with PvP modes that can keep players coming back for dozens of hours. However, with Assassin's Creed Invictus still likely to be a few years away, there isn't much more fans can do than speculate on what might be coming in the game for now.
Assassin's Creed Invictus is currently in development.
MORE: Assassin's Creed Infinity Should Bring Back Competitive Multiplayer
bottikcointo
bottikcointo
bottikcointo
bottikcointo
bottikcointo
bottikcointo
bottikcointo
bottikcointo
bottikcointo
bottikcointo
bottikcointo
bottikcointo
bottikcointo
bottikcointo
bottikcointo
bottikcointo
bottikcointo
bottikcointo
bottikcointo
bottikcointo
bottikcointo
bottikcointo
bottikcointo
bottikcointo
bottikcointo
bottikcointo
bottikcointo
bottikcointo
bottikcointo
bottikcointo