Some players feel that, while Pokemon Scarlet and Violet excel with their branching story paths, the lackluster Elite Four lets the games down.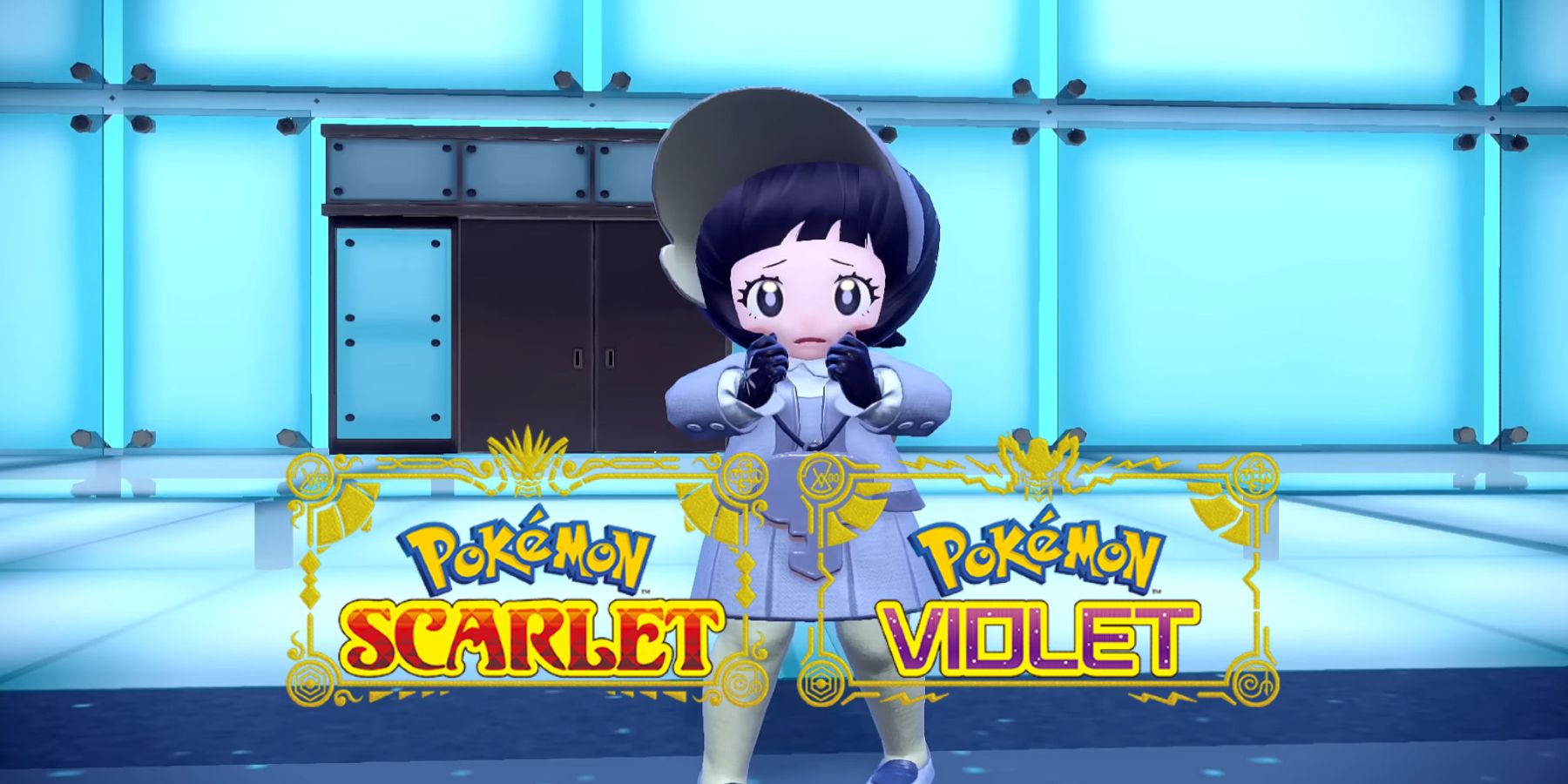 Though Pokemon Scarlet and Violet have evoked a mixed reception from fans of the franchise, many players seem to be in agreement that the Elite Four and Grand Champion are particularly forgettable parts of the games. Taking to Reddit, user SuccBT shared why they believe Pokemon Scarlet and Violet possess the "laziest elite four" and "most anti-climactic champion ever."
Once a player obtains all eight gym badges in a Pokemon game, they must traditionally fight their way through the infamous Victory Road, a large cave filled with some of the strongest Pokemon and Pokemon trainers the region has to offer. Upon successfully doing so and reaching the Pokemon League, they may challenge the Elite Four and, if successful in beating all four members, step up to challenge the region's Champion for their title.
RELATED: Smogon Makes First Pokemon Scarlet and Violet Tiering Decisions
However, Pokemon Scarlet and Violet do not have a conventional Victory Road. Instead, players may simply walk up a grassy path populated by weak and unimpressive Pokemon such as Igglybuff before arriving at the entrance to the Pokemon League, being able to challenge it so long as they have all eight gym badges. Following an unbelievably easy quiz featuring questions such as "Do you like Pokemon?" the player may finally challenge the Pokemon Scarlet and Violet Elite Four.
All Pokemon Scarlet and Violet's Elite Four battles take place one after another in what SuccBT describes as a "blank boring room," with each member calling upon the next after defeat – though not before giving the player time to fully heal their team and save their game. Many players have been quick to criticize Pokemon Scarlet and Violet for a variety of reasons, but SuccBT points out that Game Freak seems to be trying to add a dimension of depth and likability to the Elite Four by lazily presenting them to the player at points throughout their journey but never involving them in the plot in a meaningful way. SuccBT was also critical of Game Freak's decision to include Larry, Medali City's Gym Leader, as a member of the Elite Four instead of simply designing a new character for the position.
Upon defeating the Elite Four, the player may finally take on Grand Champion Geeta, whom SuccBT regards as "the most anti-climactic champion ever." Fielding a mixed-typing team that is underleveled compared to recent champions such as Cynthia from Pokemon Brilliant Diamond and Shining Pearl, Geeta's roster also features numerous Pokemon not from Paldea, such as Gogoat and Avalugg, which hardly pack a punch when compared to common Champion team staples such as Dragonite, Cradily, and Gyarados. Upon defeating Grand Champion Geta, SuccBT also felt that the game did not place enough emphasis upon their achievement, not featuring a hall of fame or end credits sequence as was the case with many past Pokemon titles.
While Pokemon Scarlet and Violet represent a big step forwards for the franchise in many ways, players such as SuccBT will be hoping that the iconic Pokemon Victory Road and Elite Four can be restored to their former glory in subsequent titles.
Pokemon Scarlet and Violet are available now, exclusively for the Nintendo Switch.
MORE: Why Larry is Subtly The Best Pokemon Scarlet and Violet Gym Leader
bottikcointo
bottikcointo
bottikcointo
bottikcointo
bottikcointo
bottikcointo
bottikcointo
bottikcointo
bottikcointo
bottikcointo
bottikcointo
bottikcointo
bottikcointo
bottikcointo
bottikcointo
bottikcointo
bottikcointo
bottikcointo
bottikcointo
bottikcointo
bottikcointo
bottikcointo
bottikcointo
bottikcointo
bottikcointo
bottikcointo
bottikcointo
bottikcointo
bottikcointo
bottikcointo