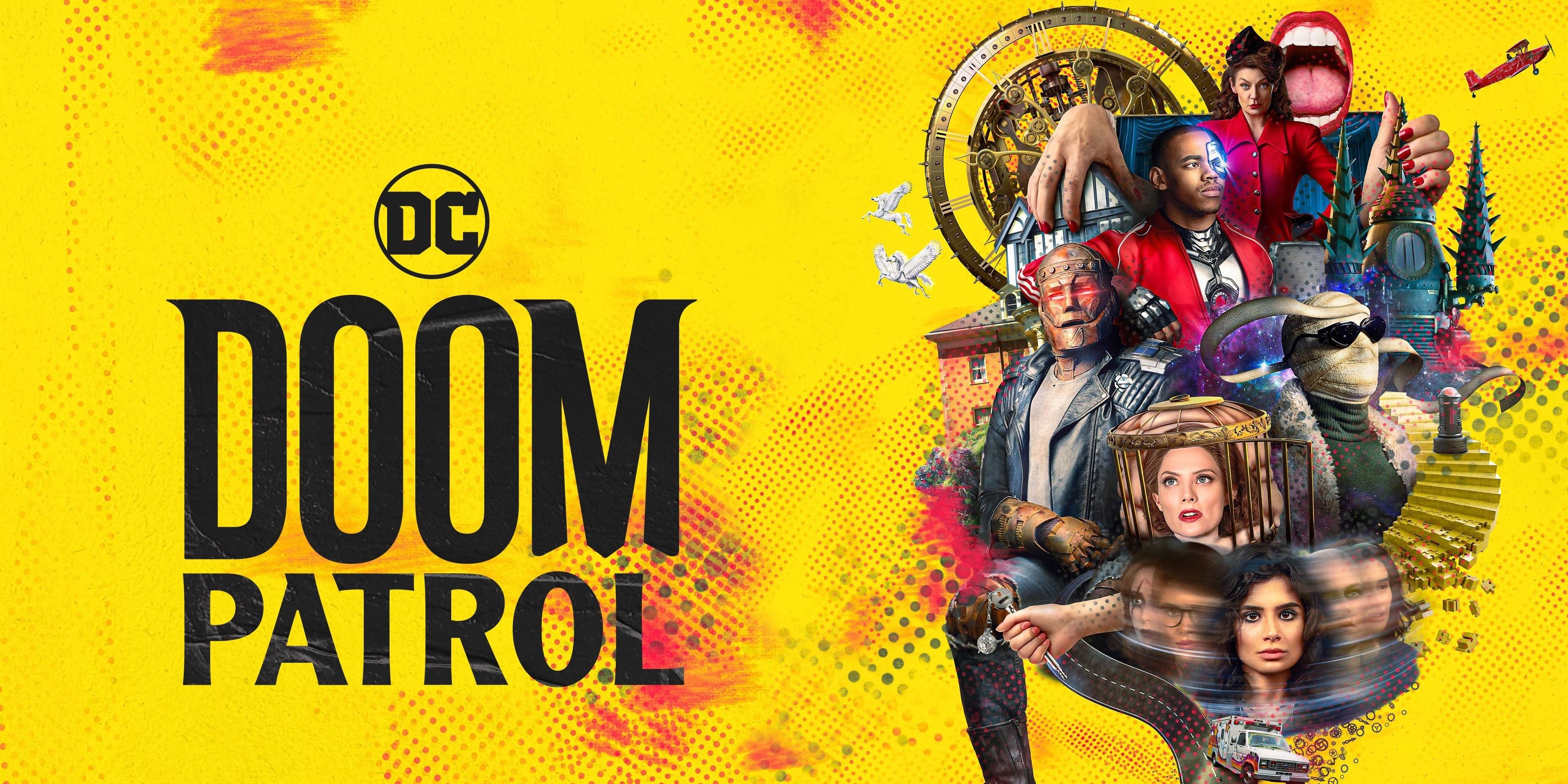 The HBO Max spinoff of Titans, Doom Patrol, based on the original DC comics superhero team from the early 1960s, has steadily established itself with a loyal legion of fans ready to watch the next surreal adventures of Elasti-Girl, Robotman, Negative Man, Cyborg, and Jane (the dominant of her multiple personalities) in a series that has maintained a steady thread of quality since its inception.
WB DC through its YouTube channel has released a trailer for the upcoming fourth season of the HBO Max series coming December 8th, 2022 and featuring Brendan Fraser, April Bowlby, Diane Guerrero, Matt Bomer, Jovian Wade and bringing Michelle Gomez on as a series regular as the titular Doom Patrol and their new leader, Madame Rouge.
Related: Epic Doom Patrol Comic Storylines You need To Read
Doom Patrol has always been one of DC's wildest live-action shows, based on an equally outlandish comic of the same name, and featuring a group of squabbling misfit heroes—sort of a freakshow version of the Fantastic Four—that go on bizarre adventures that have seen them fighting everything from a brain and his gorilla assistant, Monsieur Mallah, to a terrifying imaginary friend, to were-butts (yes, that are exactly as they sound). With the fourth season dropping in early December, now is the perfect time to whet fans' appetites with another trailer before the launch.
The trailer opens with Willoughby Kipling (a paranormal detective in the John Constantine mold) saying that something very big—and very dangerous—is headed their way as someone walks through an apocalyptic landscape. As the trailer cuts to a shot of a Burning Man-style circle of trailers with everyone on the ground, probably dead, he goes on to say what it is that's coming (and not in the wild, Doom Patrol, ghosts-having-sex way): Immortus. As he tells the gang they're all wandering into the literal end of days, they snort with laughter.
Madame Rouge, who went from a former antagonist to the new leader of the group after the death of the Chief (Timothy Dalton) last season, explains that the Immortus Project was a pursuit of Immortality and Kipling explains it's the reason why the Doom Patrol, of whom Elasti-Girl and Negative Man are from the early 1960s, and Jane and Robotman who are from the 1970s and 1980s respectively, haven't aged in decades. The Doom Patrol realize they have to step up.
After a montage of the group fighting in the apocalyptic landscape, Robotman riding a bicycle, a villain with a lasergun for his netherbits, Elasti-Girl says that to confront this, they need to go into their past and the group find themselves as they were before they changed—or even earlier in the case of a non-Cyborg Cyborg who has no high-tech parts but does have braces on his teeth. There's a shot of the were-butts doing a jitterbug, a laboratory, the gang in the apocalyptic landscape, and them at Christmas as—more or less—regular people. It ends on Jane cursing and saying that they're doomed. "At least you got to have an orgasm before you die!" Robotman says jealously.
Doom Patrol season 4 drops December 8th, 2022 on HBO Max.
More: Multiversus: The Case For The Doom Patrol To Join The Roster
bottikcointo
bottikcointo
bottikcointo
bottikcointo
bottikcointo
bottikcointo
bottikcointo
bottikcointo
bottikcointo
bottikcointo
bottikcointo
bottikcointo
bottikcointo
bottikcointo
bottikcointo
bottikcointo
bottikcointo
bottikcointo
bottikcointo
bottikcointo
bottikcointo
bottikcointo
bottikcointo
bottikcointo
bottikcointo
bottikcointo
bottikcointo
bottikcointo
bottikcointo
bottikcointo