The newest Fire Emblem Engage trailer breaks down the Emblem Ring mechanic which allows the return of fan-favorite protagonists.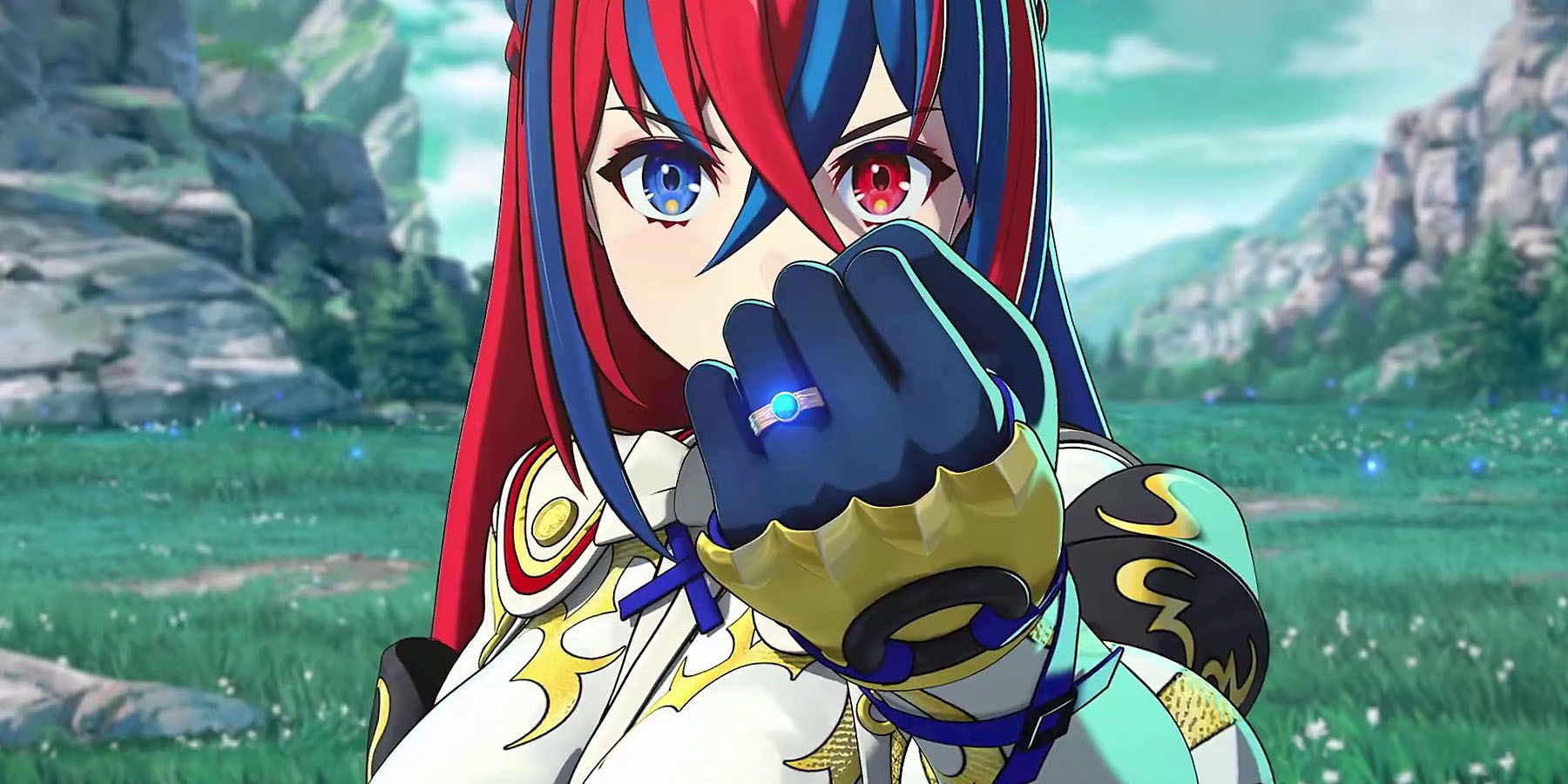 The newest trailer for Fire Emblem Engage breaks down the Emblem Ring feature and the special abilities associated with them. Emblem Rings provides a nice dose of fan service for long-time fans of the Fire Emblem series by bringing back old protagonists as emblems while offering a major tactical advantage. The trailer also offers a brief look at the cast of characters players can expect to meet in the newest Fire Emblem adventure.
Fire Emblem Engage is the latest title in Nintendo's long-running strategy series and is once again developed by Intelligent Systems. The turn-based tactical role-play gameplay that the series is renowned for will be making a return as players are placed in command of their own combat units. Fire Emblem Engage will focus on a new protagonist, Alear, as they explore the continent Elyos in a quest to defeat the Fell Dragon with help from previous Fire Emblem heroes.
RELATED: Fire Emblem Engage Shares Cutscene With Two New Characters
The new trailer breaks down the function of the Emblem Rings and the role the returning protagonists will play. Each ring contains the Emblem of a previous protagonist and is designed to provide a major advantage in battle. Emblems will be able to fight alongside Units and fuse with them through the Engage mechanic. Engaging with Emblems will unlock new weapons, skills, and powerful Engage Attacks which can turn the tide of battle.
Long-time fans of Fire Emblem have a lot to look forward to as the roster of Emblems includes original protagonist Marth alongside fan-favorite heroes like Sigurd and Byleth. Each Emblem has unique perks and abilities. Byleth provides stat boosts while Sigurd offers a unit more movement and mobility allowing them to traverse more terrain. The trailer concludes with a quick look at the cast of Fire Emblem Engage, all of whom can engage with the Emblems, allowing players to experiment with Emblem and Unit combinations.
Fire Emblem Engage has a lot to live up to as the next major installment in the series following Fire Emblem Three Houses which release in 2019 to critical acclaim. The reaction to the Emblem mechanic appears to be mixed so far with some feeling that the new art style doesn't fit with the returning protagonists and that the abilities could provide too much of an advantage in battle. For many though Fire Emblem Engage is a celebration of the franchise's 30-year history and a chance to reconnect with a legendary cast of characters.
Fire Emblem Engage is coming to Nintendo Switch on January 20, 2023.
MORE: Fire Emblem Engage Might be Pulling a Page from Lord of the Rings
Source: Nintendo
bottikcointo
bottikcointo
bottikcointo
bottikcointo
bottikcointo
bottikcointo
bottikcointo
bottikcointo
bottikcointo
bottikcointo
bottikcointo
bottikcointo
bottikcointo
bottikcointo
bottikcointo
bottikcointo
bottikcointo
bottikcointo
bottikcointo
bottikcointo
bottikcointo
bottikcointo
bottikcointo
bottikcointo
bottikcointo
bottikcointo
bottikcointo
bottikcointo
bottikcointo
bottikcointo