Elden Ring dominates the Golden Joysticks, winning several impressive accolades as Miyazaki confirms FromSoftware's path going forward.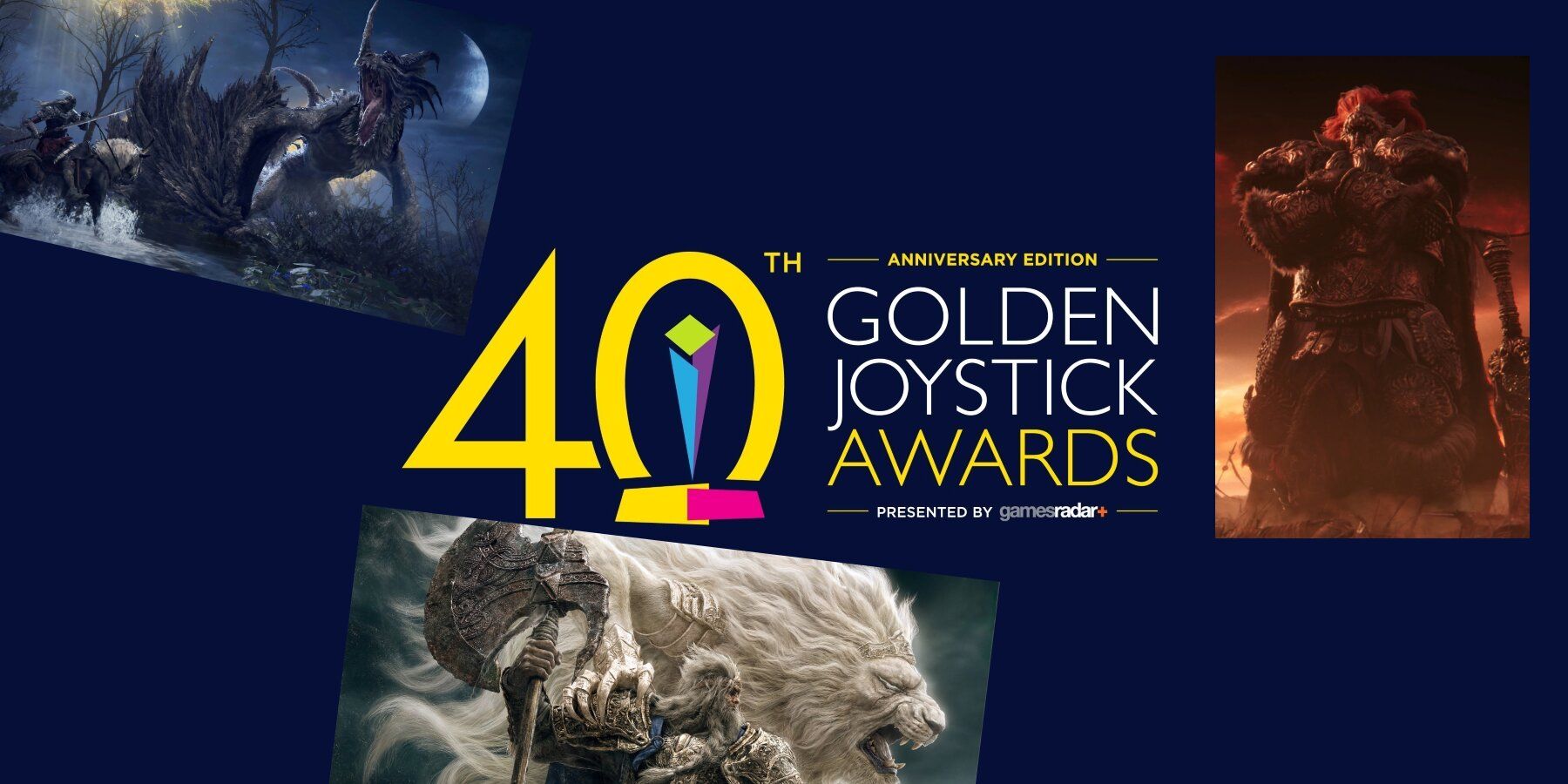 In what may foreshadow events to come, Elden Ring has swept the Golden Joystick Awards, being awarded all but one of its nominations. Also known as the People's Gaming Awards, the Golden Joysticks has developed into an international celebration of video games since its more modest launch in 1983, with Elden Ring conquering nearly a fifth of all available categories.
Winter has come, and with it arrives several high-profile gaming award shows. Presented by prolific gaming industry voice actors Laura Bailey and Troy Baker, the Golden Joysticks celebrated its 40th anniversary, opening the presentation with a montage that chronicled the Golden Joysticks' lifetime and that of the industry which birthed it. Since FromSoftware's groundbreaking open-world role-playing game Elden Ring launched, public discourse operated with the assumption that it would dominate the awards season, especially important given the fact it is the very same public that votes for the Golden Joysticks.
RELATED: Final Fantasy 14 Wins the 2022 Golden Joystick Award for Best Game Community
Elden Ring won Best Visual Design, Best Multiplayer Game, Critics' Choice, and the coveted Ultimate Game of the Year. Developer FromSoftware garnered a staggering 66% of the public vote to be awarded Studio of the Year, beating out second place Terrible Toybox by six times, and bringing Elden Ring's cumulative total for the show to 5 Golden Joysticks. Hidetaka Miyazaki offered an acceptance speech for both Studio of the Year and Ultimate Game of the Year, praising his team for their efforts and promising to "continue to make games that we feel stay true to FromSoftware's name."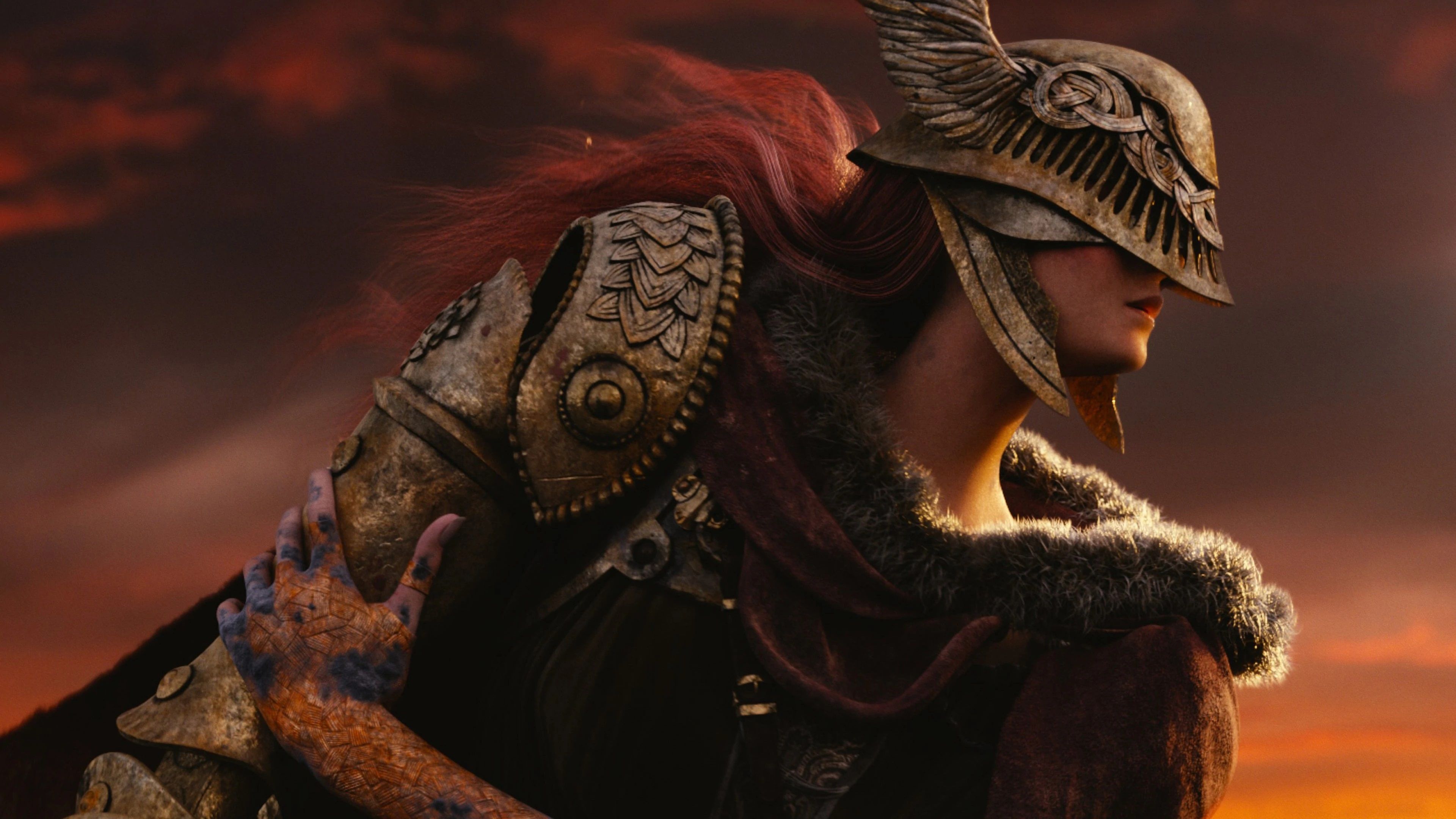 Miyazaki went further in his second appearance, thanking the players and fans, as well as extending "a special thank you to George R. R. Martin," whom he credited for Elden Ring's "fantastic mythos." The seminal director of Dark Souls fame concluded by reiterating his admiration for FromSoftware employees, and his intention to "keep making more and more interesting games."
Elden Ring has the potential to become one of the most decorated video games of all time, boasting 7 nominations for the upcoming Game Awards on December 8th. Elden Ring's inclusion as part of the Best Narrative category sparked intense discussion as to whether it even had a true narrative. Disagreements regarding the manner of storytelling aside, the celebrated title will face worthy competition from the likes of God of War Ragnarok, which has received critical acclaim for featured performances and leads with a total of 10 nominations for the Game Awards.
Elden Ring is available now for PC, PS4, PS5, Xbox One, and Xbox Series X/S.
MORE: The Game Awards 2022 Snubs Richard Schiff's Odin in God of War Ragnarok
bottikcointo
bottikcointo
bottikcointo
bottikcointo
bottikcointo
bottikcointo
bottikcointo
bottikcointo
bottikcointo
bottikcointo
bottikcointo
bottikcointo
bottikcointo
bottikcointo
bottikcointo
bottikcointo
bottikcointo
bottikcointo
bottikcointo
bottikcointo
bottikcointo
bottikcointo
bottikcointo
bottikcointo
bottikcointo
bottikcointo
bottikcointo
bottikcointo
bottikcointo
bottikcointo