The latest trailer for the upcoming AEW: Fight Forever game has revealed some new match types, including the Lights Out match.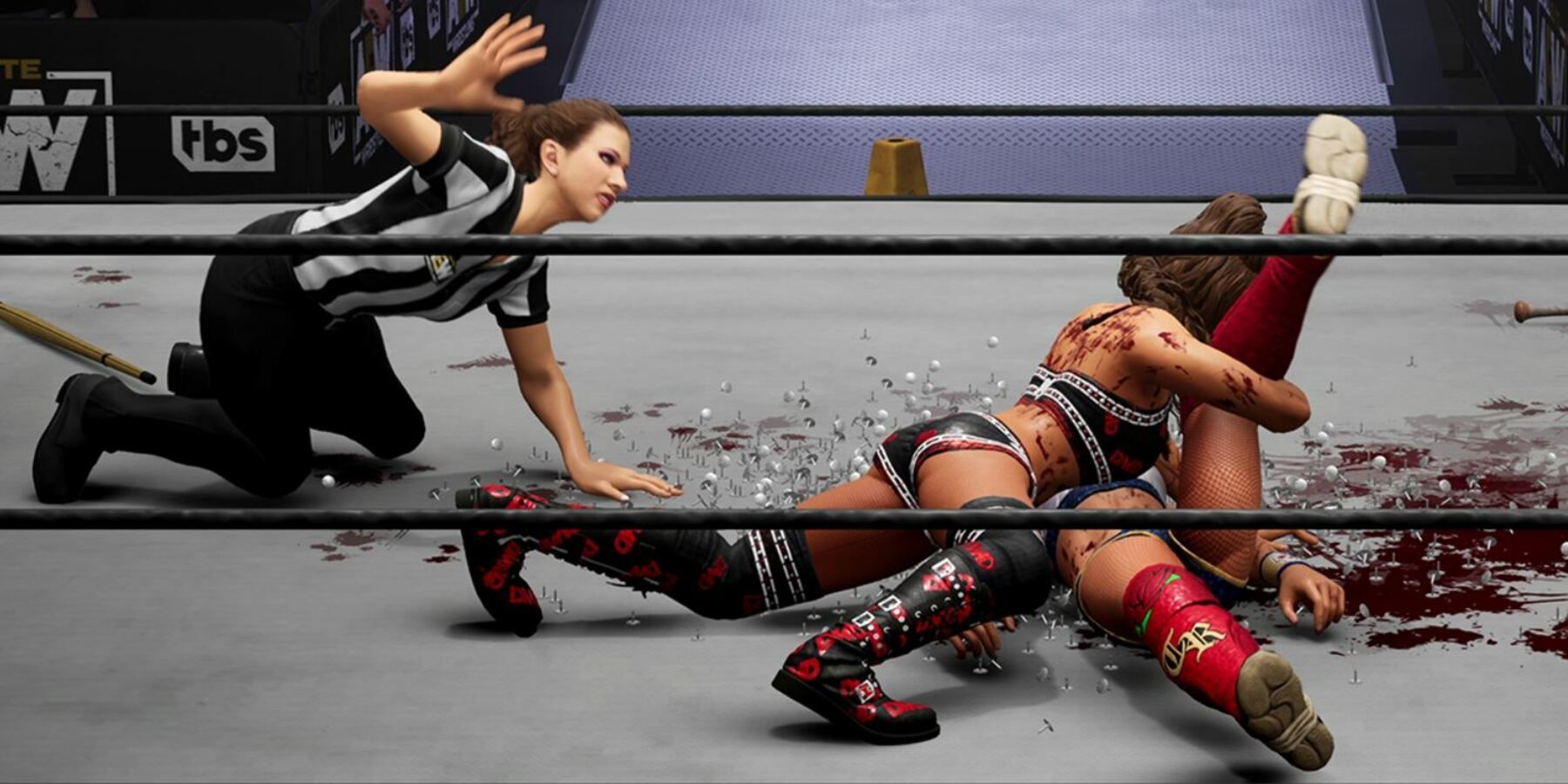 In the short amount of time that All Elite Wrestling has been a promotion, it has already had a tremendous impact on the industry. Their presentation and in-ring talent act as a love letter to all of professional wrestling, and its first video game is also a love letter in its own way. AEW: Fight Forever is shaping up to be a game that reminds players of classic wrestling titles by providing many modes and match types. AEW's first game is gradually revealing more match types for players to enjoy as more information is revealed. So far, AEW: Fight Forever has shown a wide variety of match types and game modes that harken back to classic wrestling games like WWF No Mercy.
Leading up to the AEW's Full Gear 2022 pay-per-view, a new trailer for AEW: Fight Forever showed more wrestlers on the roster as well as new game modes. The trailer showed off many new stars coming to the game and showed a Lights Out Match between Britt Baker and Hikaru Shida. The Lights Out Match is something that is new to many wrestling fans, as it has more prominence with the AEW crowd. The Lights Out match is something that AEW had to include in its game due to its historical significance with the company and to set itself apart from other wrestling games.
RELATED: AEW Addresses Xbox Game Pass Rumors
What Is A Lights Out Match?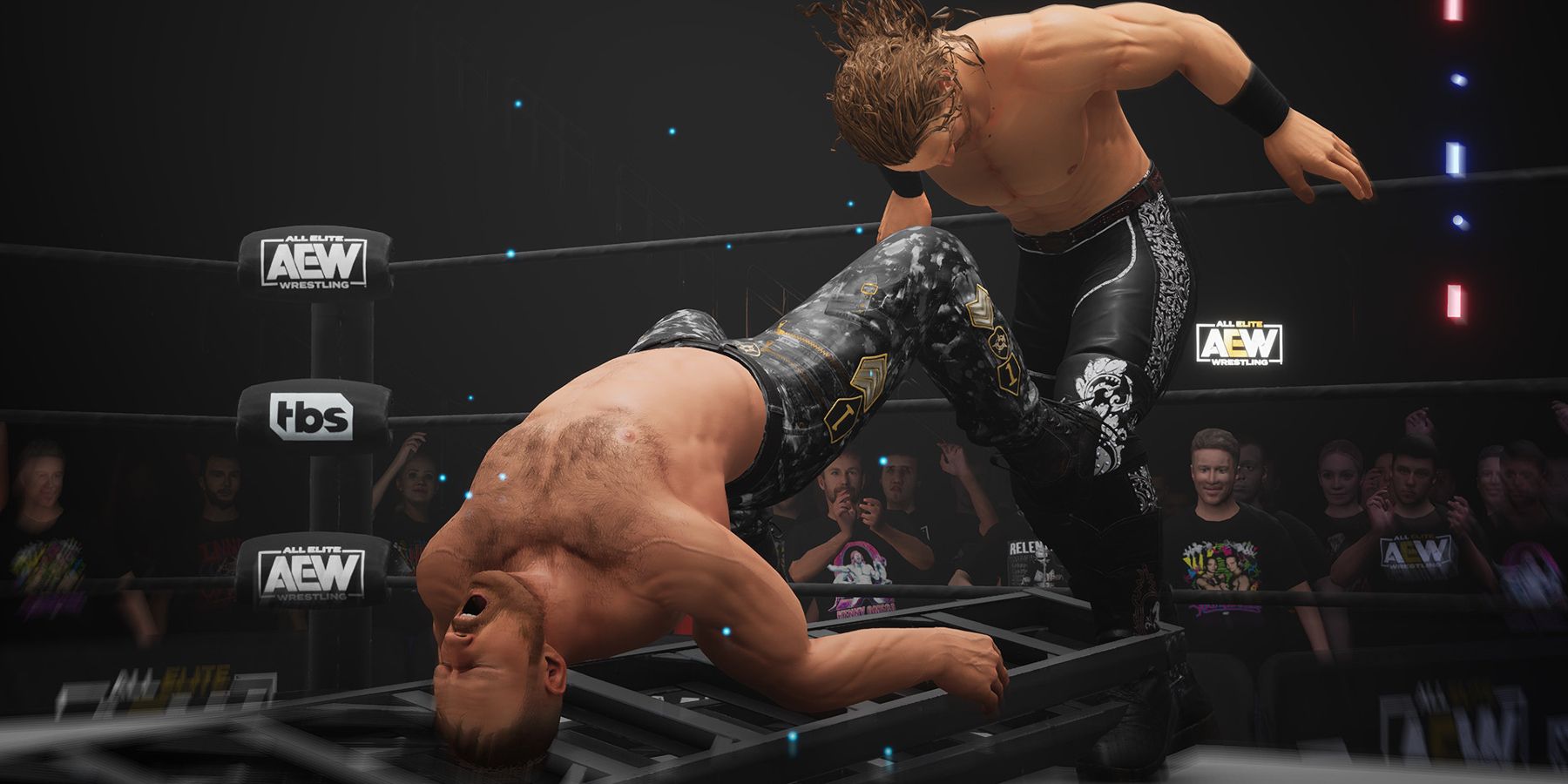 AEW has had several Lights Out matches over the course of its run, and most of them have starred some of the biggest names in the business. Matches like Jon Moxley versus Kenny Omega at Full Gear 2019 and Britt Baker versus Thunder Rosa on Dynamite: St. Patrick's Day Slam 2021 have become instant classics for the company. The several Lights Out matches have built up a reputation as being crowd-pleasing and low-stakes bouts that highlight a certain brutality that is not seen in most match types. Having the Lights Out match present in AEW: Fight Forever is a welcome addition that is certain to add more arcade fun to the game.
There are certain stipulations that come with the Lights Out match that could make gameplay interesting. One aspect of the Lights Out match is that the match is not recorded as an official win or loss for either wrestler. These usually occur when a wrestler wants to go all out without many rules to get in the way of the match. As such, the match is not counted. This could have interesting implications for AEW Fight Forever's career modes. Whether the player controls their created wrestler or someone else, their path to becoming world champion could include a Lights Out match. However, since the match type is not recorded on a wrestler's win-loss record, it could allow for a loss without many repercussions.
The Lights Out match is also significantly more brutal than other matches. In the match type, anything goes as far as making the other wrestler submit or get pinned. This means that all types of weapons and anything they can use in the arena are allowed in the match. The result of this is usually pretty brutal and gets bloody fast. For example, the newest trailer for AEW: Fight Forever shows Britt Baker and Hikaru Shida wrestling on top of thumbtacks. More outrageous weapons have been used in the past, such as bats covered in barbed wire which is reminiscent of hardcore wrestling.
In short, an AEW Lights Out match allows both wrestlers to relentlessly beat each other without many rules and without the worry about the match going on their record. In kayfabe, the wrestler are participating in the match because they simply want to fight. For players, this is very much the same. Having a game mode without the usual rules of a match is good fun and the use of weapons is great for players to get the upper hand on each other. The Lights Out match in AEW: Fight Forever is a great addition to a game that aims to bring classic N64 fun back to wrestling games.
AEW: Fight Forever is scheduled to launch in 2023 for PC, PS4, PS5, Switch, Xbox One, and Xbox Series X.
MORE: AEW Fight Forever Doesn't Need to Be a 'WWE 2K Killer'
bottikcointo
bottikcointo
bottikcointo
bottikcointo
bottikcointo
bottikcointo
bottikcointo
bottikcointo
bottikcointo
bottikcointo
bottikcointo
bottikcointo
bottikcointo
bottikcointo
bottikcointo
bottikcointo
bottikcointo
bottikcointo
bottikcointo
bottikcointo
bottikcointo
bottikcointo
bottikcointo
bottikcointo
bottikcointo
bottikcointo
bottikcointo
bottikcointo
bottikcointo
bottikcointo