Destiny 2 Details PvP Changes, New Content, and Returning Destiny 1 Iron Banner Armor Sets
Destiny 2 is finally getting its long-awaited PvP rework for the entire Crucible experience, according to the latest blog post from Bungie. While much of the core Destiny PvE experience has been getting constant and consistent upgrades over the years, it's no secret at all that the game's regular multiplayer modes have been left behind for much of Destiny 2's lifecycle.
With that in mind, Bungie has been promising a bit of a return to form for Destiny 2's core PvP mode, the Crucible, for quite a long while. Though the specifics have been hazy up until now, numerous developer blogs have suggested that the wheels were turning in the background, and the latest weekly This Week at Bungie blog post has finally confirmed as much.
RELATED: Destiny 2's Telesto Takes Over Twitter, Confirming Community Upcoming Event
Though it's one of the best non-COD shooters on the market, Destiny 2's PvP is long overdue for a comprehensive suite of upgrades, and Bungie has now given a detailed summary of its plans for the Crucible and beyond. Players can expect an all-new PvP map to launch during the year of Lightfall, and two classic maps will make a return in a refreshed format. There's a new Crucible Seal incoming, featuring the title of "Glorious," and new cosmetic items to unlock via the new Competitive Division ranked PvP system, though it's worth pointing out that the cosmetics haven't been revealed just yet. For the time being, the most notable of the newly announced rewards is the returning legendary handcannon, Rose, which will be available exclusively via the Competitive Division itself.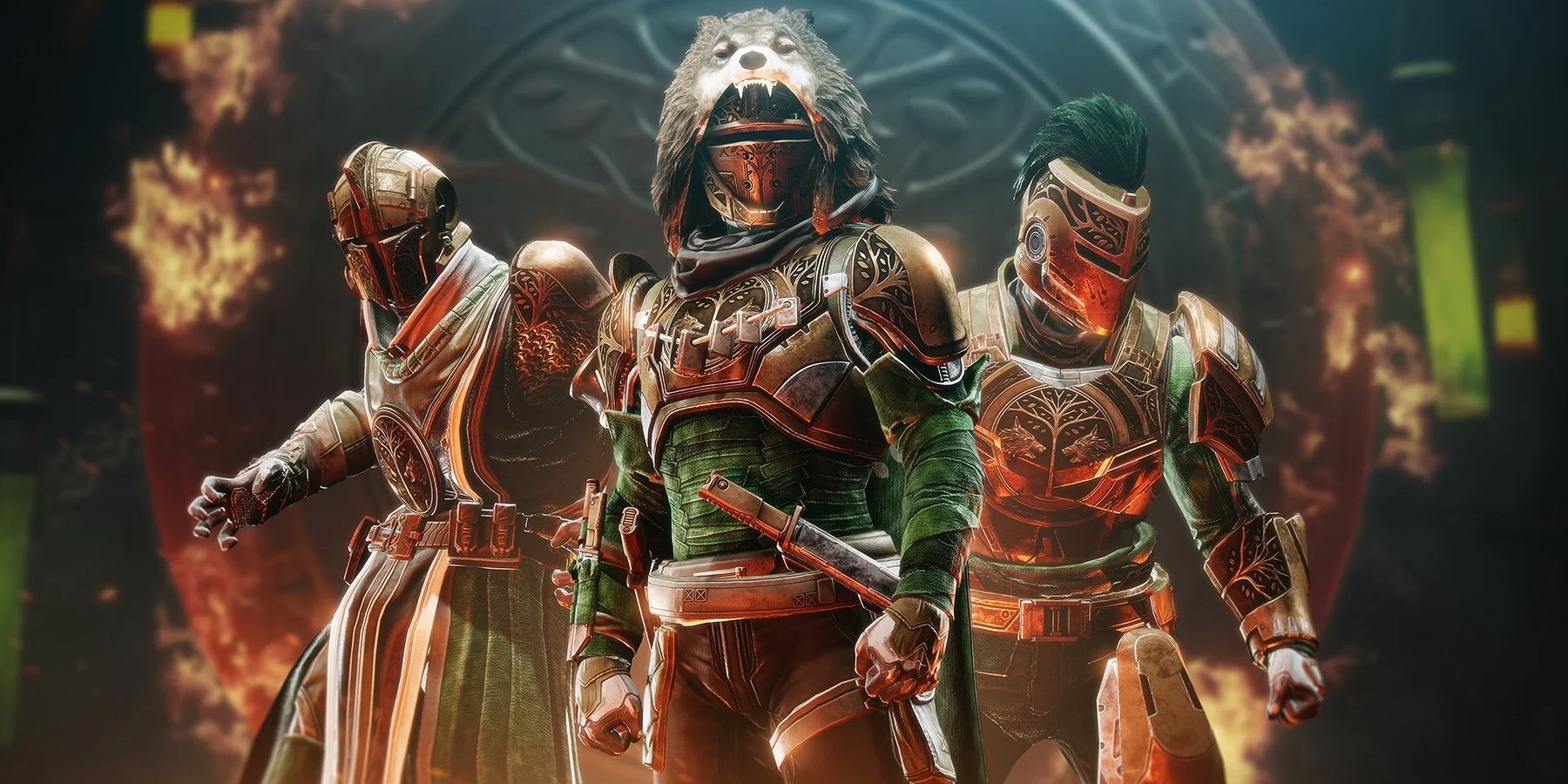 Iron Banner isn't being left behind, either. Fans of Destiny 1's particular design language may be thrilled that Taken King-era Iron Banner armor will be farmable during this time, featuring classic knight-themed armor sets and a number of new weapons. Though Destiny 2's Season 19 has been the source of community hype ever since the first Lightfall reveal, the new blog post confirms that PvP fans, specifically, will have their hands full with the new and refreshed Competitive playlist.
On top of all the new PvP content, fans may also be looking forward to Destiny 2's new Season 19 dungeon. Roughly comparable to Raids, albeit at a smaller scale and with less pronounced puzzles and mechanical challenges, dungeons have been a Destiny 2 highlight ever since Bungie introduced them. In short, both PvP and PvE fans are in for an exciting time during Season 19.
Rumor has it that Bungie may be working on a Marathon revival as well, with the studio allegedly working on an extraction shooter to rival the likes of Escape From Tarkov and COD's own new DMZ mode. This, however, is still unconfirmed, and Bungie is focusing all of its public efforts on promoting its gargantuan Destiny IP at this time.
Destiny 2 is available now for PC, PS4, PS5, Xbox One, and Xbox Series X/S.
MORE: Bungie is Leaving Money On The Table By Not Making a Destiny 2 Horde Mode
Source: Bungie
bottikcointo
bottikcointo
bottikcointo
bottikcointo
bottikcointo
bottikcointo
bottikcointo
bottikcointo
bottikcointo
bottikcointo
bottikcointo
bottikcointo
bottikcointo
bottikcointo
bottikcointo
bottikcointo
bottikcointo
bottikcointo
bottikcointo
bottikcointo
bottikcointo
bottikcointo
bottikcointo
bottikcointo
bottikcointo
bottikcointo
bottikcointo
bottikcointo
bottikcointo
bottikcointo