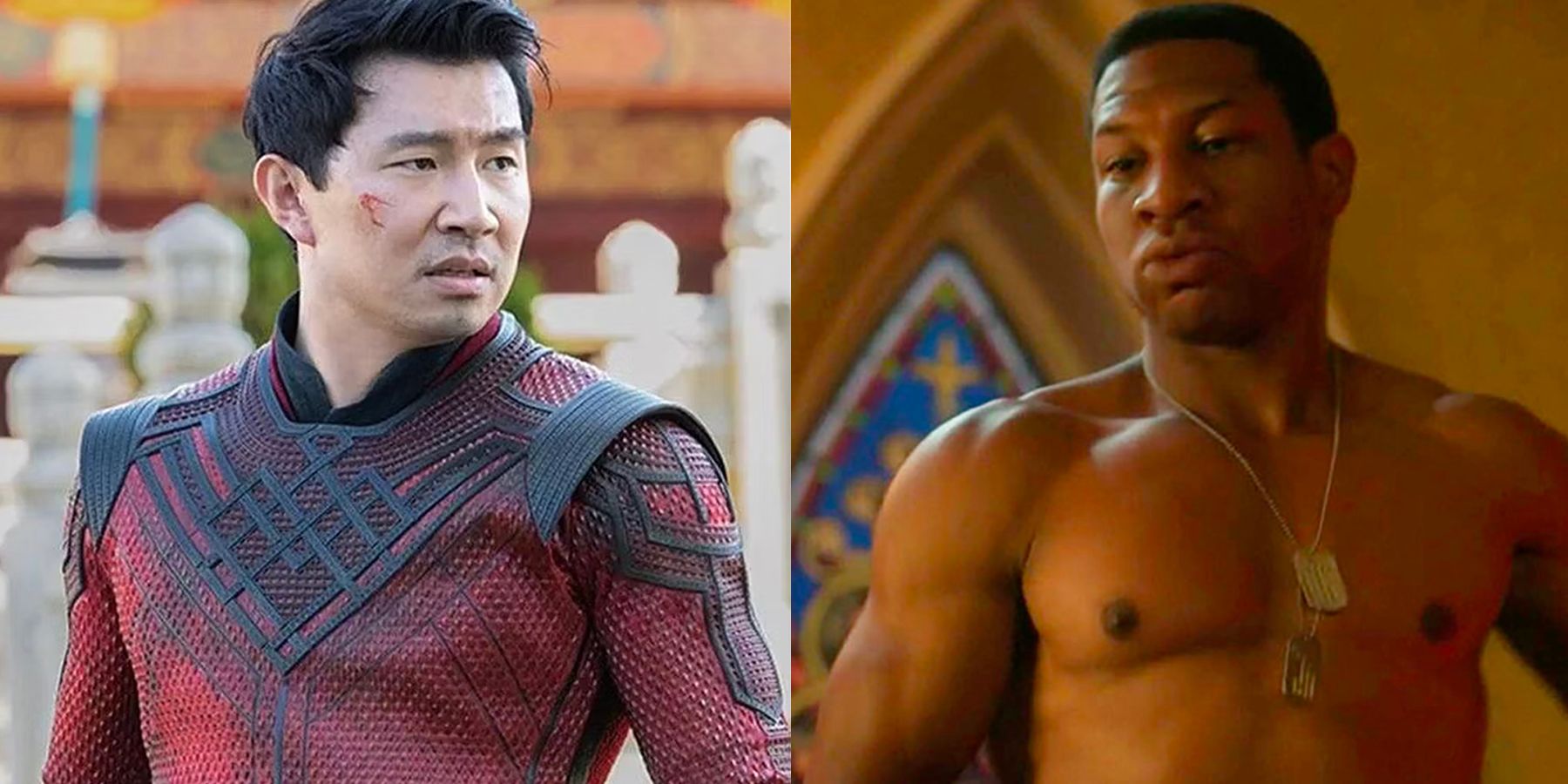 During the San Diego Comic-Con, Marvel Studios confirmed that the Earth's Mightiest Heroes will be reuniting once again to fight a major threat in Avengers: The Kang Dynasty. Shang-Chi and the Legend of the Ten Rings star Simu Liu came across a photo of Kang actor Jonathan Majors, and he is now concerned about the fate of the Avengers.
Majors' Kang was expected to be an Avengers-level threat, and the announcement of Avengers: The Kang Dynasty all but confirmed the speculations. But, before he dons the Kang suit in the Marvel Cinematic Universe, the actor buffed up for his role in Creed 3 in order to be a worthy opponent for Michael B. Jordan's Adonis Creed. When Liu came across an image of Majors standing shirtless on the film's set, it is safe to say that he was a little shocked, and a lot stressed.
RELATED: The Kang Dynasty Explained: One Of The Avengers' Greatest Storylines
Liu shared the image on his official Twitter account and joked that the Avengers "are straight up effed." The image shows Majors looking absolutely fierce, with his muscles on display, as a camera person follows him on a beach, supposedly filming a scene from Creed 3. Liu's reaction is understandable, as not only is Kang being set up as one of the most powerful villains in the MCU, but the actor playing him looks ready for a fistfight, which he will most likely win.
Majors was first introduced into the MCU in Loki and was referred to as He Who Remains. It quickly became evident that his character was a variant of Kang, with the season ending with the revelation of a parallel universe that was ruled by the villain. Now that the Multiverse is real, the idea doesn't seem too far-fetched. Besides, it is already confirmed that Kang will be a part of 2023's Ant-Man and the Wasp: Quantumania, and he has been set up as one of the main antagonists of the Multiverse Saga.
Considering Liu is now Shang-Chi in the MCU, he will eventually be seen joining the Avengers. In one of the comic runs, Shang-Chi is recruited by Captain America to be a part of the Avengers, but his MCU journey might be slightly different. Either way, it seems quite likely that Liu's Shang-Chi will be facing Majors' Kang at some point in the next two phases of the MCU, and it doesn't seem like the actor is looking forward to it. It will be interesting to see both characters' journey in the MCU moving forward.
Avengers: The Kang Dynasty is scheduled to premiere in theaters on May 2, 2025.
MORE: Predicting The Avengers Roster For The Kang Dynasty
Source: Simu Liu/Twitter




Source link
TIKTOK FREE COINS GENERATOUR
TIKTOK FREE COINS GENERATOUR
TIKTOK FREE COINS GENERATOUR