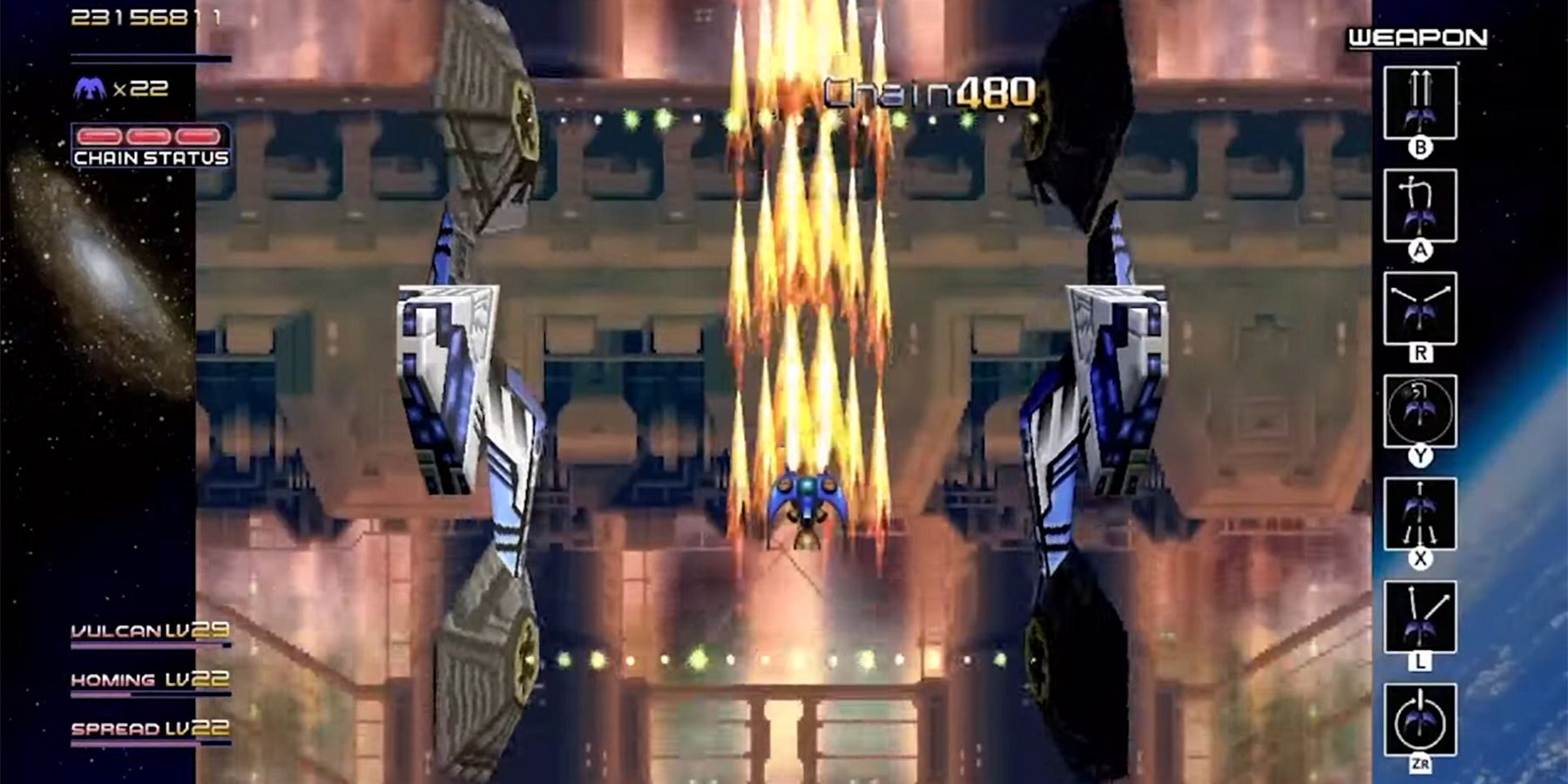 During the September 13 Nintendo Direct showcase, the surprise release of Radiant Silvergun on Switch was announced and the game became available to purchase and play immediately. However, since then, a mystery has ensued. Though some people were able to buy the game and even uploaded gameplay videos to YouTube or other social media, Nintendo's English language trailer for Radiant Silvergun has since been taken down. Likewise, the game can no longer be found on the Nintendo eShop, where it had been retailing for $19.99.
Perhaps the announcement was made too early or an issue was found with the game that required it to be removed from the store. Nearly four years ago, back in 2018, there had been rumors that Radiant Silvergun might be getting a Switch port. More recently, it was leaked that the new version of the game would be making its debut at Tokyo Game Show 2022, which begins on September 15 this year.
RELATED: Rune Factory 3 Special Announced for Switch, New Game Confirmed
Before Resogun, there were 2D shoot 'em up games or shmups like Radiant Silvergun. Prior to its disappearance from the eShop, the marketing blurb explained that the game features 23 bosses and six "highly challenging" stages with a range of topography to navigate through. Radiant Silvergun stands out from other vertically scrolling arcade shooters due to the strategy required to score big. Enemy spaceships come in three different colors – red, yellow, and blue — and each color nets the player a different number of points. Chain destroying enemies of the same color increases the bonus earned and also improves the effectiveness of the weapon used against them.
The Radiant Silvergun trailer snippet can still be viewed in the full Nintendo Direct video at timestamp 1:08:20.
Developed by Treasure in 1998, Radiant Silvergun was originally only available in Japan in arcades or on Sega Saturn. It wasn't until 2011, when Microsoft ported it to Xbox Live Arcade on the 360, that the shooter became available to other players. Radiant Silvergun was generally a hit with Western audiences, though it didn't strike gold with everybody. It has since been dubbed by some to be one of the greatest shoot 'em ups of all time, and the original was successful enough to spur the release of a spiritual successor in 2001 called Ikaruga.
For those who were unable to grab Radiant Silvergun from the Nintendo eShop before it mysteriously disappeared, it may simply be that the announcement was intended for Tokyo Game Show as previously rumored. That means there may only be a wait of a couple of days before it is available again. Otherwise, both Radiant Silvergun and Ikaruga can be purchased and played digitally on Xbox One and Xbox Series X/S.
Radiant Silvergun is available on Sega Saturn, Xbox 360, and a Nintendo Switch version was announced on September 13, 2022.
MORE: Everything Announced at September 2022's Nintendo Direct


Source link
[colabot]