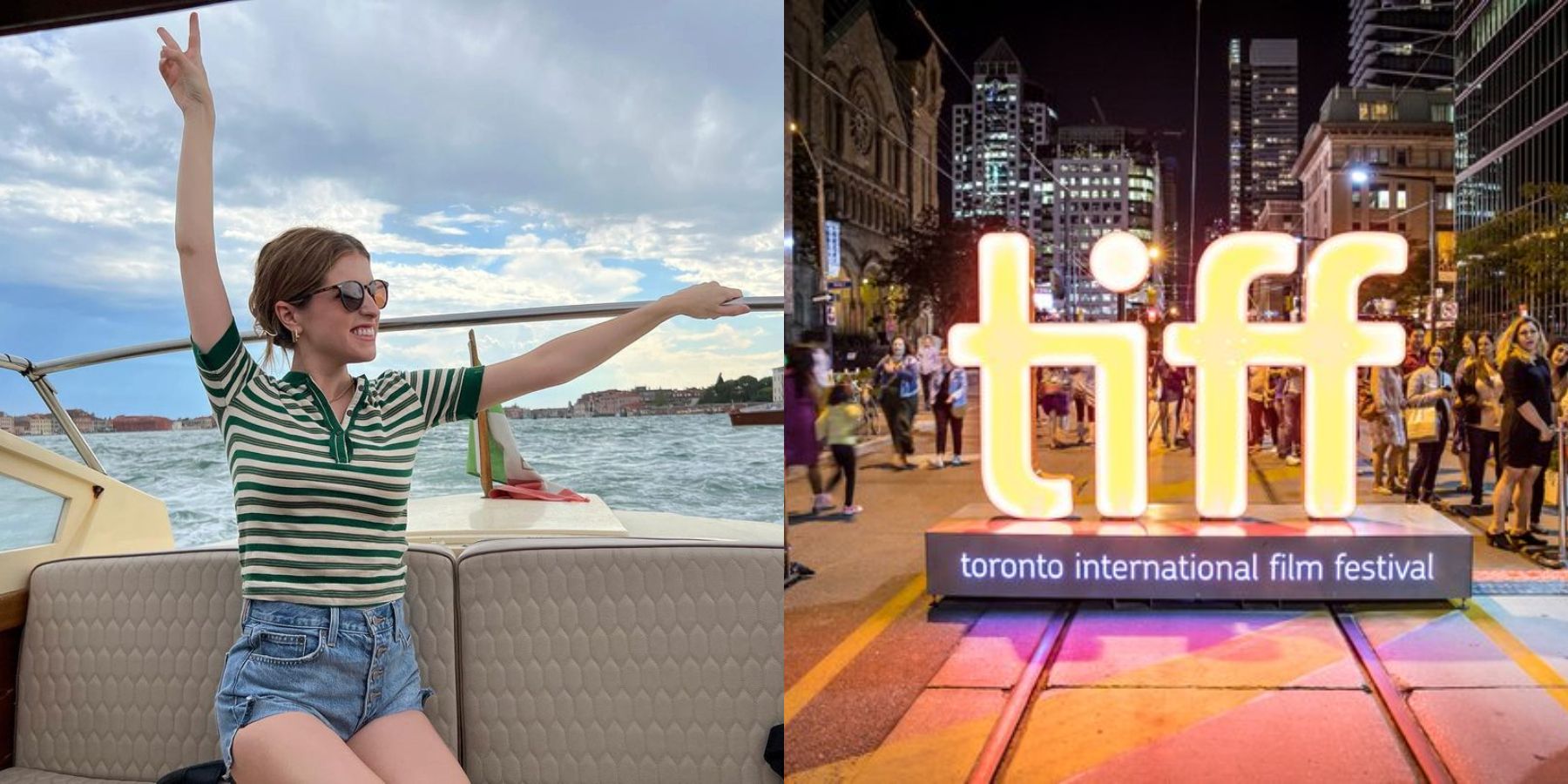 With the Toronto International Film Festival or TIFF underway, countless stars have descended on the red carpet to promote and view some of the new projects on display. Anna Kendrick was one of these stars, and as it turns out, she had a more eventful time than she probably bargained for.
The Toronto International Film Festival is being held this year from September 8 to September 18. Kendrick was in town because her film, Alice, Darling, was set to premiere at the festival. The film stars Kendrick as a woman in an abusive relationship who ends up going on a getaway with her friends (played by Kaniehtiio Horn and Wunmi Mosaku), where they discover the status of her relationship and attempt to convince her that she needs to free herself from its shackles. It's a psychological film that explores the mindset of an abused person trapped in a toxic relationship.
RELATED: TIFF 2022 Reviews: Glass Onion: A Knives Out Mystery and The Menu
Kendrick herself, however, is known for her carefree, joking persona. This was on full display as she ended up getting stuck in an elevator at the festival alongside 10 other people at the Toronto International Film Festival. Taking to Instagram to document the experience, she captioned the post, "Ah, the classic "I'm behind schedule at this film festival because I had to be rescued from an elevator" excuse #TIFF22." Kendrick tried to take the inconvenience in good spirits.
She joked that the people trapped in the elevator would have to ration their food, jokingly reminding herself never to leave the house without a water bottle just in case, and posed for pictures with the fire department that rescued her and the others. Ultimately, it seems that Kendrick and the others were fine, if inconvenienced, and were out of the elevator soon after becoming trapped. It's unknown if the mishap resulted in Kendrick being late for the premiere of her film, however.
Kendrick, perhaps most well-known for her turn in the Pitch Perfect franchise, is no stranger to comedy. Her attempts at humor seemed to be appreciated by the other members of her entourage who were trapped in the elevator with her. She's also no stranger to dealing with trouble, so it's no surprise that she handled the situation with grace.
Ger film, Alice, Darling premiered yesterday, on schedule. Though reviews have yet to come out for the film, its premise seems promising and interesting. It's an American-Canadian produced film, directed by Mary Nighy in her directing debut, and has a fairly diverse cast.
2022 Toronto International Film Festival runs until September 19, 2022.
MORE: 9 Movies You Might Not Know Are Remakes Of Foreign
Source: Anna Kendrick/Instagram




Source link
https://colab.research.google.com/drive/1Oj8bnKtF3RAlM4HnpBr4fLfvxjxS9vfT
https://colab.research.google.com/drive/1o-YhJgjZ1UjadRdTpBrglBRTJMm0KsNk
https://colab.research.google.com/drive/1NVhKzbh3-wi9EJl7on2uES753XEg_P60
https://colab.research.google.com/drive/1qardZxZUWu_F3P1ofXi-nPScD2mWmNpK
https://colab.research.google.com/drive/1hXxsfhLTVFX9IWG00N49CSxnJdxgwD37
https://colab.research.google.com/drive/1YWEXjWBFNWnXDpk2zmF6M1N9i5WSCkHc
https://colab.research.google.com/drive/1wuoL9MIurDNNfLQPbd2IG72NbMXSYOes
https://colab.research.google.com/drive/1Ljc-YUy2XFlF3qdVtPNpv7ILRxjgS6U7
https://colab.research.google.com/drive/1DIT1cGB4HVtqatWbeiWEFF0lc3CcZtot
https://colab.research.google.com/drive/12O_xUZeZkvFThKsyUcdm1kTCP8kMgpMX
https://colab.research.google.com/drive/1XvU5gWkyBJ-efGtOsSfU49_zb2NDVE6t
https://colab.research.google.com/drive/1MLAmM-tBSffNo_NF4YpNS7OChmMp4Bm6
https://colab.research.google.com/drive/1KeQN_Kll5C-d2PD7eSs9Klcb186fL56r
https://colab.research.google.com/drive/1Hgj9yJ5e8Au3rDErpOifxAUVA-90Wxin
https://colab.research.google.com/drive/1CUZFKVf2Ttb_HHB4Z8jwSoKoZW_igWUK
https://colab.research.google.com/drive/1z7uMdmJb2uaMV9a-fmUR_iPA7kDYumtS
https://colab.research.google.com/drive/1r_lYSwVI7c9eXzmdHUQnxjcvOAvISAaF
https://colab.research.google.com/drive/1nD6E_V00mZkMMDYtUSb1f61pS6UHZUDP