Harrison Ford Gets Emotional On Stage at D23 as He Unveils His Final Indiana Jones Adventure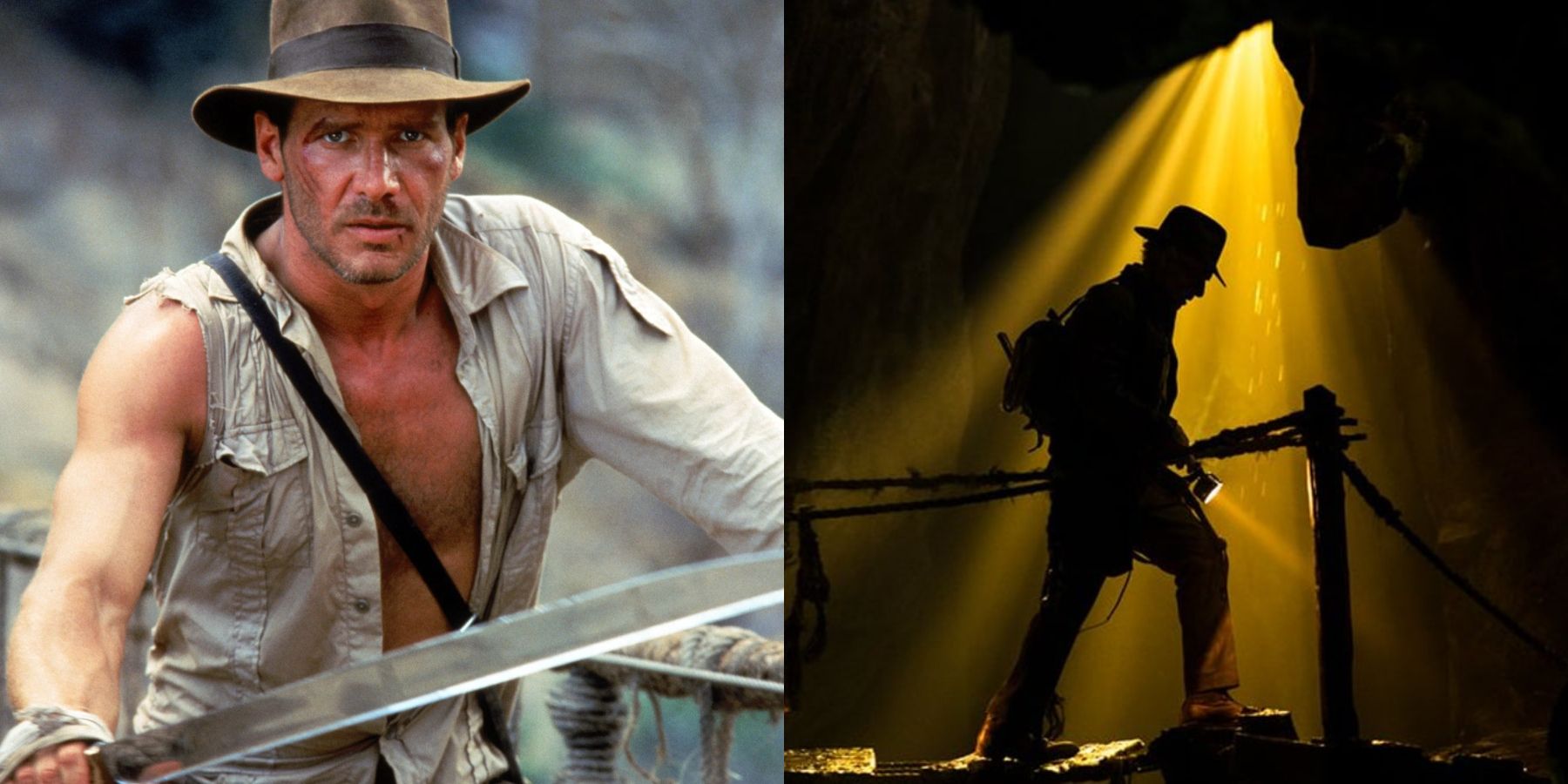 The as-yet untitled Indiana Jones 5 made a splash at D23. Taking the stage, naturally, was long-time star Harrison Ford, who's played the character since 1981's Indiana Jones and the Raiders of the Lost Ark. Ford appeared to get emotional on stage as he discussed the film – his last turn as the iconic archeologist.
Indiana Jones 5 has been in development for years. After 2008's hotly-contested Indiana Jones and the Kingdom of the Crystal Skull, however, work stalled, and the project languished in Development Hell for quite some time. Famously, the previous entry almost ended with Indy's son, played by Shia LaBeouf, putting on his famous hat, implying the character would live on in his son's legacy. However, at the last minute, Indy pulls up and puts the hat back on – never to be replaced. Even despite rumors of reboots and various fan castings, Ford ended up back on set as Indiana Jones even as he neared 80 years old. Joining him in this new entry is Phoebe Waller-Bridge.
RELATED: New Indiana Jones 5 Photo Reveals First Official Look at Harrison Ford's Return
Taking the stage at D23 (while being recorded by many fans, including IGN), the usually stoic Ford got emotional as he presented footage from what will be his last turn as Indiana Jones. "I'm very proud to say that this one is fantastic!" he exclaimed. He credited Waller-Bridge as one of the reasons. He further went on to say that Indiana Jones stories are about mystery and action, but also about heart, and stated that Indiana Jones 5 had a very human element at its heart. He said that he was delighted to have a movie that will "kick your ass".
Ford went on to present the trailer for the film, but footage was not released; the presentation was behind closed-doors. However, a few details have made their way out of the room. The footage showed Indiana Jones riding a horse through the streets of New York City, while also revealing Mads Mikkelsen's villain, who appeared to be a Nazi.
Despite some production issues, Indiana Jones 5 looks to be an incredibly promising feature film. Not only does the film promise to return to the character's roots, the emotional core of the film promises to be a heavy-hitter. Seeing Harrison Ford back in action after 15 years, bullwhip and all, is going to be an exciting prospect.
The Indiana Jones franchise remains one of pop culture's all-time-greats. The project is designed as a send-off for the character – no one can embody Indiana Jones as Harrison Ford has. Hopefully, he gets a happy ending – but perhaps the character will be both metaphorically and literally laid to rest. Such an ending would be incredibly emotional, as Ford promised.
Indiana Jones 5 will be released in theaters on June 30, 2023.
MORE: Indiana Jones Producer Promises A Crowd-Pleasing Fifth Entry
Source: IGN|Twitter




Source link
free gems stumble guys generator
free gems stumble guys generator
free gems stumble guys generator
free gems stumble guys generator
free gems stumble guys generator
free gems stumble guys generator
free gems stumble guys generator
free gems stumble guys generator
free gems stumble guys generator
free gems stumble guys generator
free gems stumble guys generator
free gems stumble guys generator