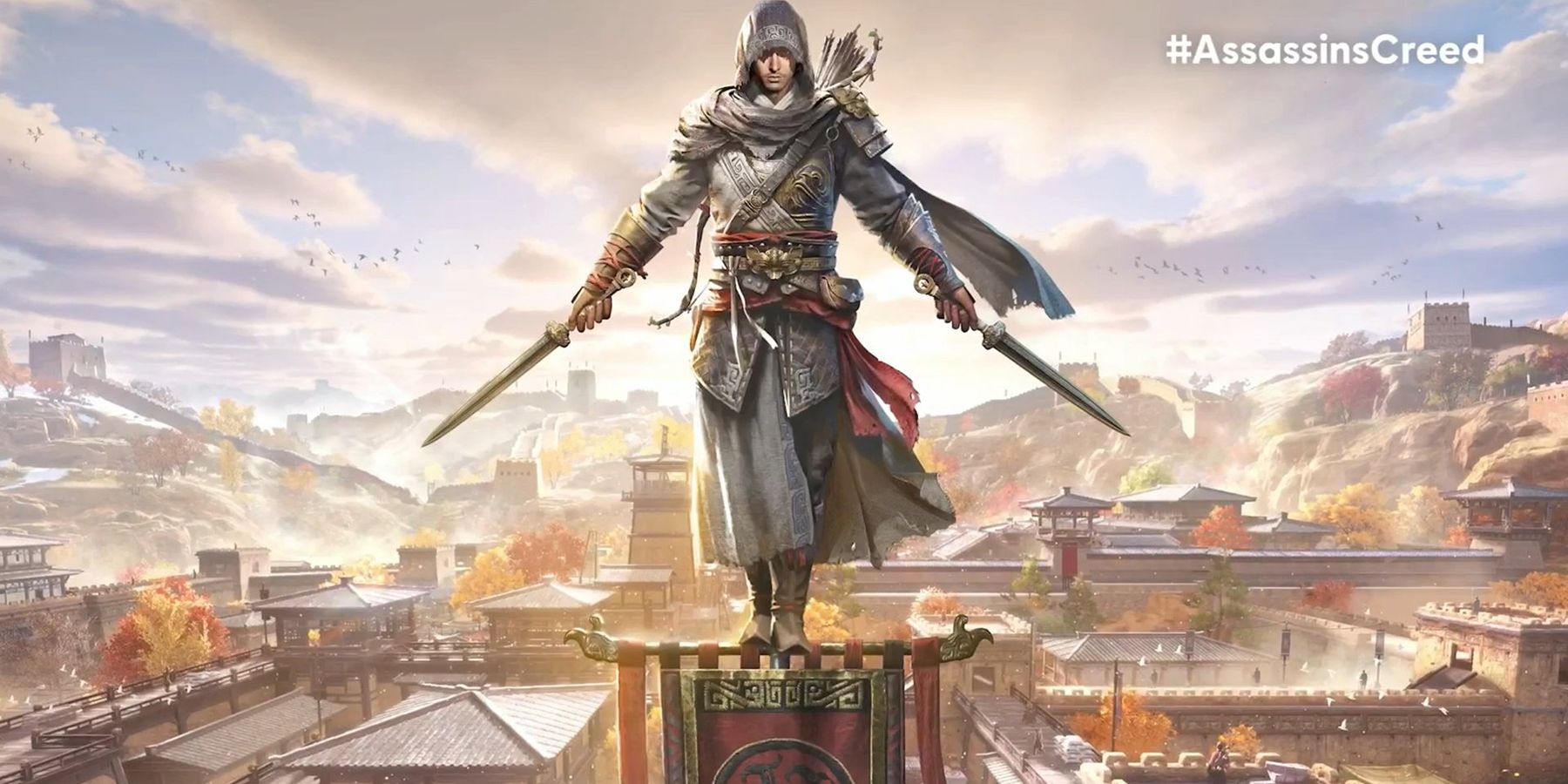 During Ubisoft Forward, the company reveals two mobile games coming to the Assassin's Creed franchise. New titles like Assassin's Creed Mirage, Codename Red, and Codename Hexe no doubt caught the most attention during the showcase, but Ubisoft's codename Jade and Netflix mobile games shouldn't be counted out either.
Assassin's Creed is no stranger to mobile games, but at least for Jade, it seems Ubisoft is taking its formula from the mainline games and working them into something that'll work on mobile devices.
RELATED: Amazon Prime Gaming Reveals Free Games for September 2022
Assassin's Creed Jade, for example, may be a mobile game, but it's also an open-world title in the veins of Origins, Odyssey, Valhalla, and the upcoming project Red. It's not certain to what extent, of course, but one could imagine that it plays somewhat like Genshin Impact on mobile devices. AC Jade is set in China, 215 BCE, and it will allow players to customize their own Assassin. Instead of playing a default character like Basim or choosing between gendered characters like Alexios and Kassandra, players will be able to make this character their own and even parkour on the great wall of China. The relevant portion takes place around the 20:45-mark below.
The second title is even more mysterious than Jade. The Ubisoft Showcase gave a brief update on the Assassin's Creed Netflix series, revealing Jeb Stuart's involvement here, and confirmed a "mobile" game for Netflix's platform was in the works. Many know that Netflix has been pushing more and more into games, and Netflix's mobile games are actually quite nice. However, where this game is set or even its code name is not revealed during the showcase, so fans will just have to wait to learn more.
It's also going to be quite the wait. If anything is clear from Ubisoft Forward, it's that the company is betting big on the franchise's future. It discussed Assassin's Creed Valhalla's Last Chapter DLC for 2022 and dove deep into 2023's Assassin's Creed Mirage. Everything else revealed will release sometime after these titles, including the Japanese open-world RPG Red and the mysterious Hexe title, as well as Jade and the Netflix mobile game.
One showcase isn't enough to sway public opinion, but a lot of Assassin's Creed content has been heavily criticized as of late. At the very least, this showcase shows how much of a future the franchise has with traditional titles, big open-world titles, and even in the mobile game space.
Assassin's Creed Codename Jade is in development for mobile platforms.
MORE: Assassin's Creed Mirage Could Be Extra Heartbreaking for Basim's Future


Source link
free gems stumble guys generator
free gems stumble guys generator
free gems stumble guys generator
free gems stumble guys generator
free gems stumble guys generator
free gems stumble guys generator
free gems stumble guys generator
free gems stumble guys generator
free gems stumble guys generator
free gems stumble guys generator
free gems stumble guys generator
free gems stumble guys generator
free gems stumble guys generator